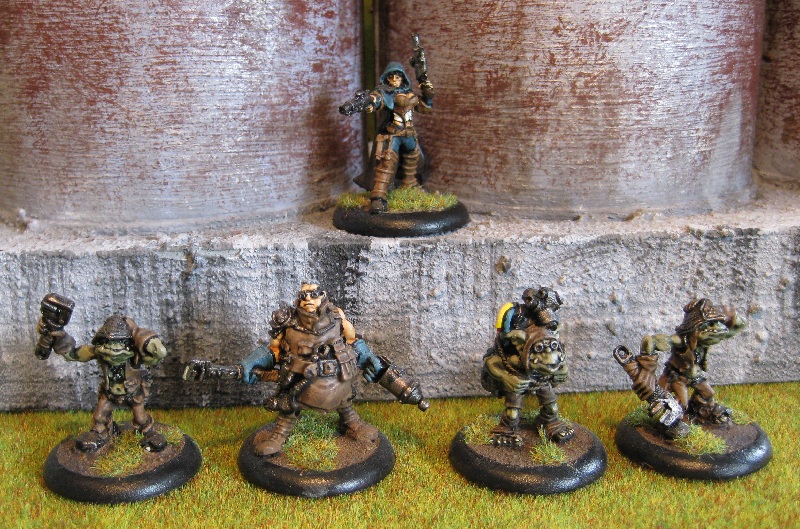 A few cheap models to fill leftover points. From the top:
Taryn Di La Rovissi. A Llaelese Gun Mage, which I sometimes used as a normal Gun Mage Captain Adept, depending on my temper. Either way, these are really useful assassins.
Field Mechaniks. If the army goes jack heavy, its always nice to be able to repair them.