Deathrippers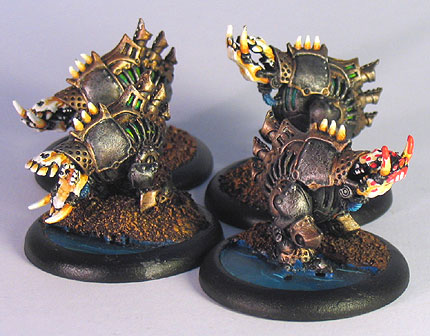 The Death Rippers that follows the paint scheme I decided to go for: Drybrush, drybrush and drybrush. Only "real" painting has gone into the bonebits.
The Slayers have simular bars on the lower back to those ribs of the Bonejacks. So I decided not to paint them as metal bars but rather as ribs to keep the same overall theme.
All the Deathrippers have small changes to them either by opening the jaws or added blood spallet in order for me to keep track of which is which in the heat of battle.
Defilers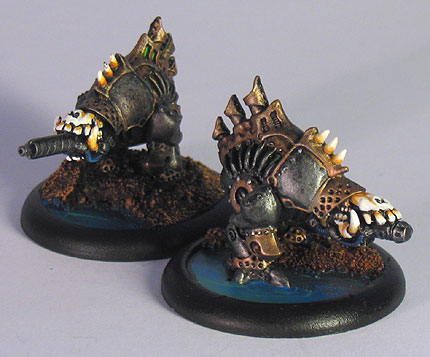 Defilers are painted like the Deathrippers above. Note one of them have had a longer barrel fitted to help me distinguish them when they take damage.
Night Wretches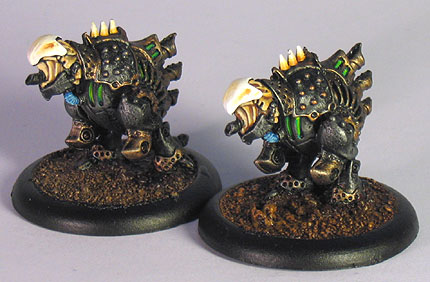 The Night Wretches are painted as any other Bonejack except I have painted the bits around the "gun" as flesh instead of bone. I have done this to make them look "fresh" like they are newly built and not completly rotten yet.
With the Deathrippers and the Defilers I have made a point of making each of them look different in order to keep track of damage during the game. You would think I would have applied the same method to the night Wretches but nooo, I forgot and to make matters worse, they are so closely painted and positioned that I cannot tell them apart.
In other words: If you get a good idea remember it!