I'm working on a Christmas chapter for our current campaign The Troll Hunt and I need some Christmas themed scatter.
One thing I wanted was some Christmas presents and here is how I did a bunch fast.
Material
I bought some colourful beads, some thin sparkly tape and some tiny bells at Flying Tiger.
Already have a glue gun otherwise I would have bought it there too.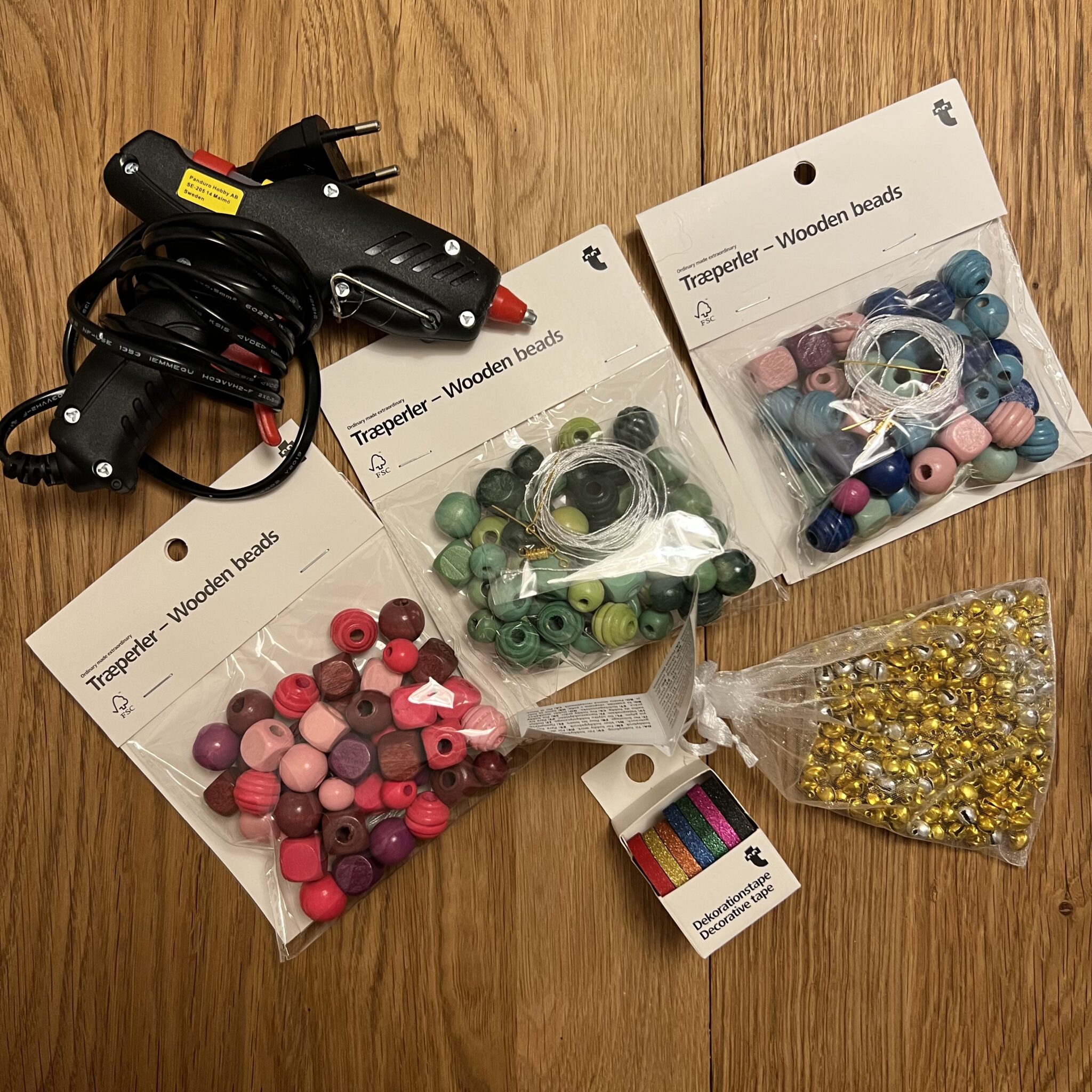 I only need the square beads, but they only had them in mixed bags.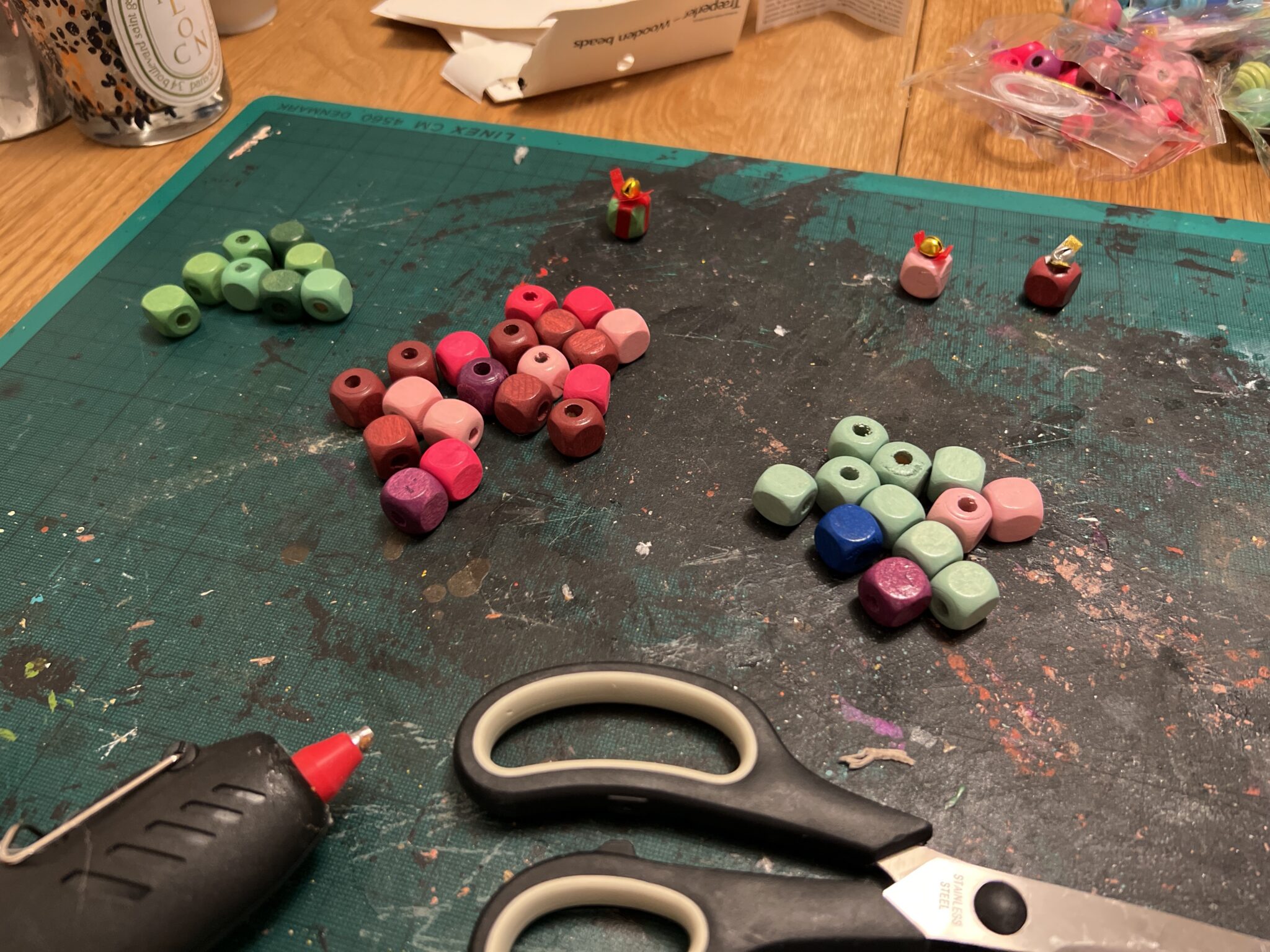 Method
Wrap the slim sparkly tape around the beads.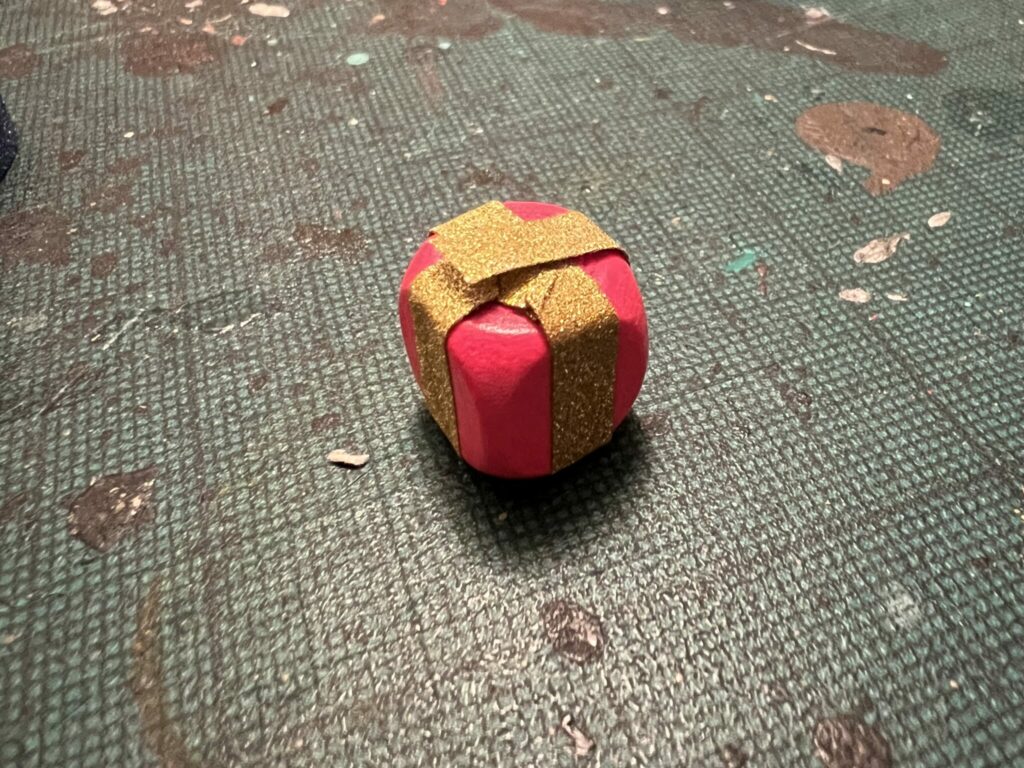 2. Fold a piece of tape to a bow shape.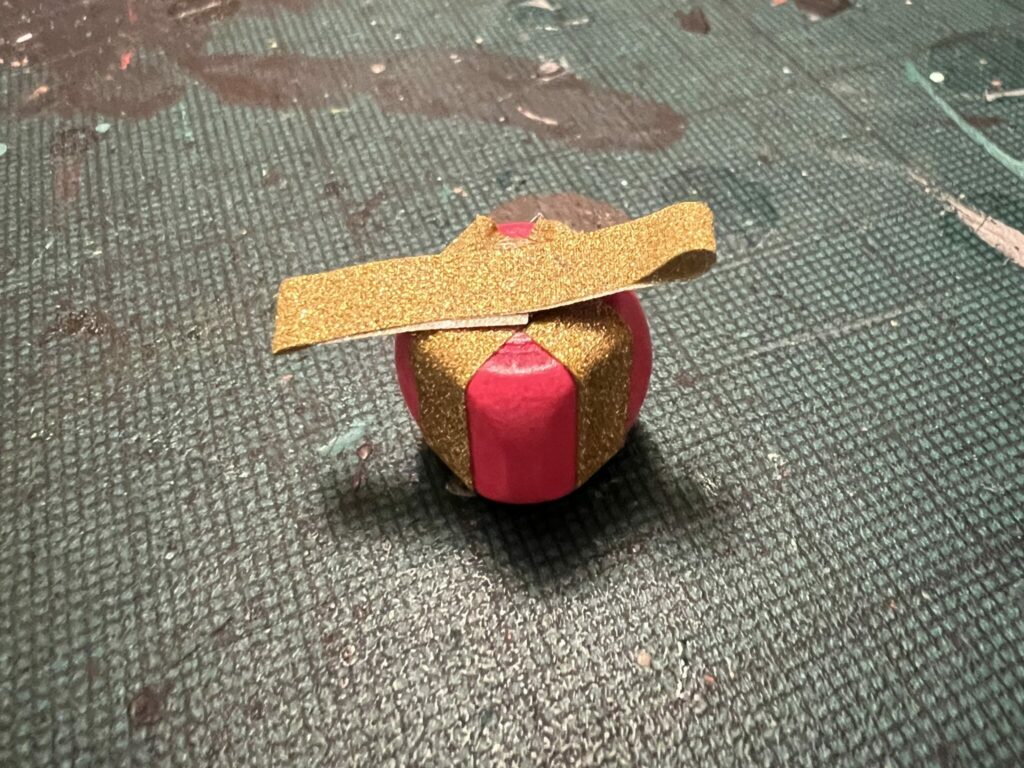 3. Add a tiny bell pushing it down in the hole now covered by the tape in order to make the bow pop up. The tiny bell removes the need for tying an actual bow.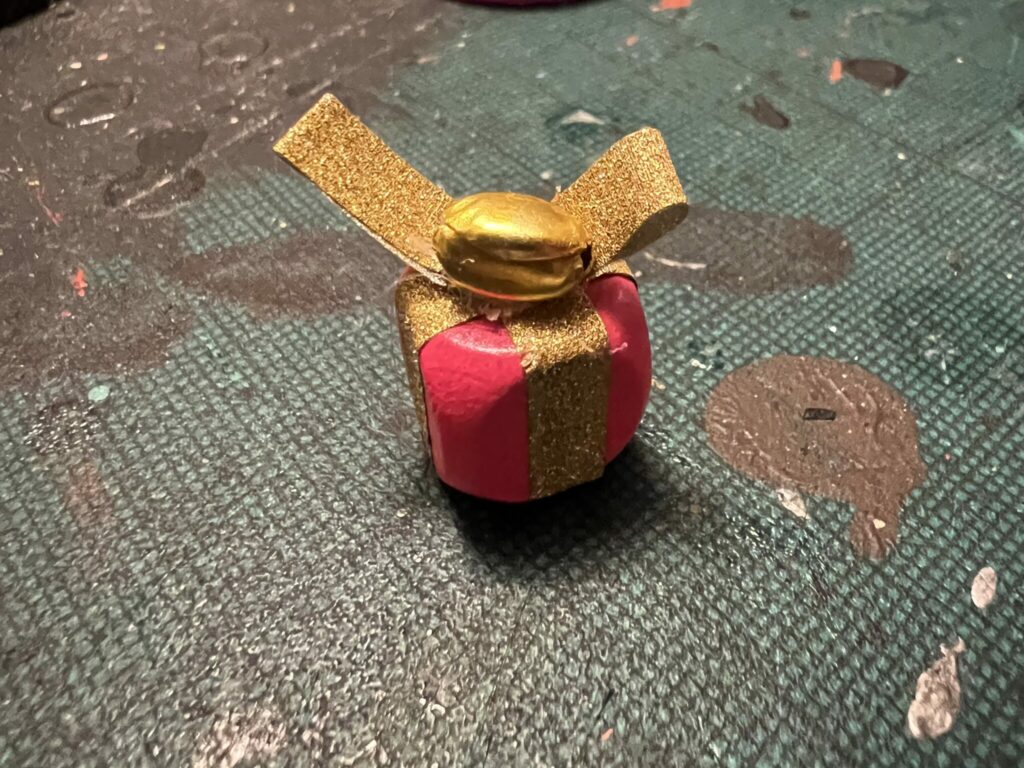 Done!
Finished result