So I bought a bag of mixed LEGO as I spotted a few Space Classic bits I needed for a project.
When I got the box, it became clear there were more useful bits and the more I sorted the bricks, the more it became clear there were full sets, so I started putting them together and this is what I got in reverse chronological order…
6872 Lunar Patrol Craft (1985)
This one is missing the trans yellow antennas but otherwise complete (yes, even the robot. I just forgot to take photo of it).
But I have one of these already and to be honest, while I like it, I think there's a bit too much transparent bricks on this to fit my Space Classic landscape.
I 'm actually thinking of taking them both apart as I want to use the canopies for a air control tower.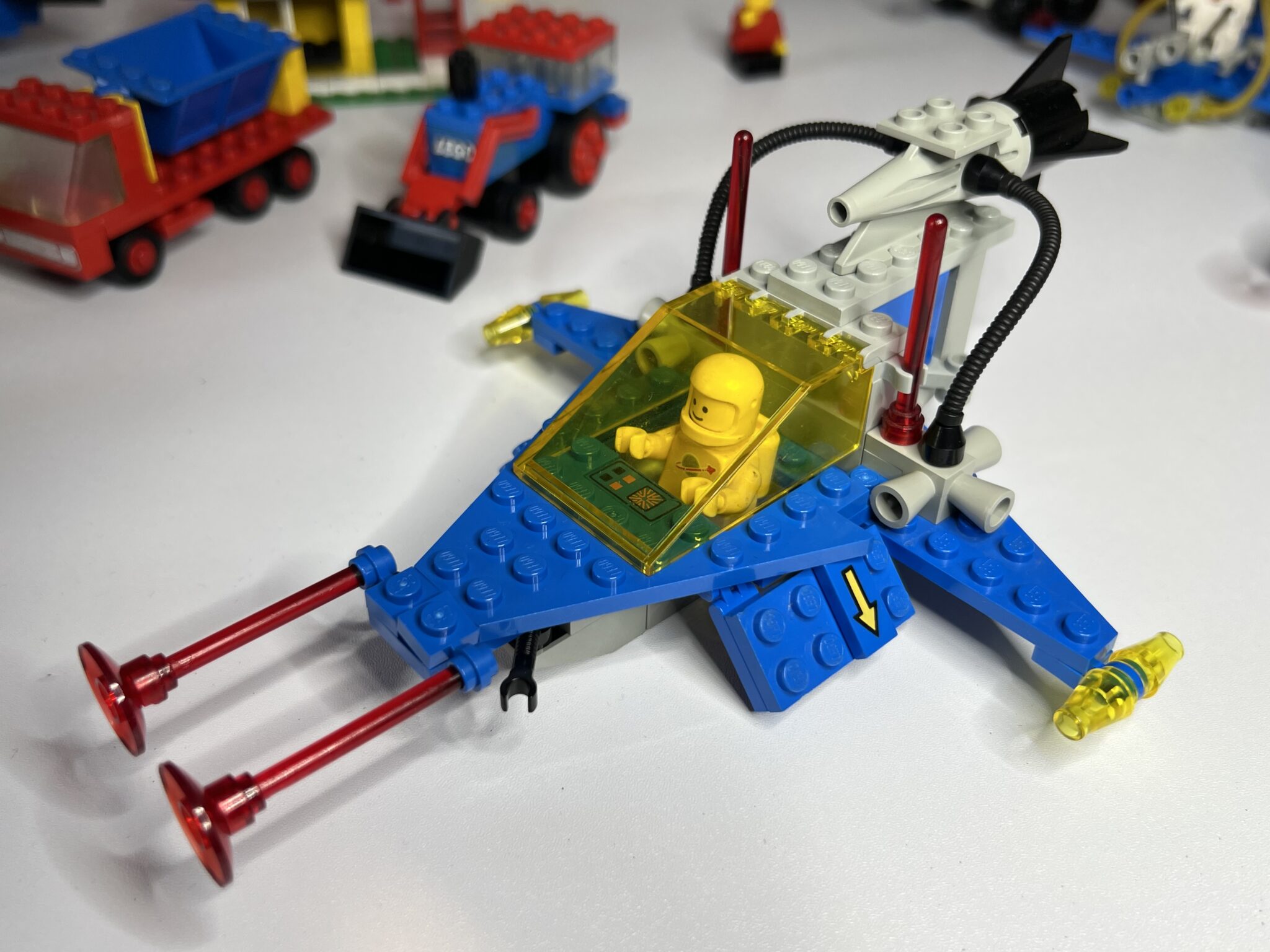 6825 Cosmic Comet (1985)
I don't have this one in my collection, but to be honest I think it is a bit too heavy on the transparent bits, even more so than the Lunar Patrol Craft above.
As such, it doesn't really fit my Space Classic landscape and I'll probably take it apart.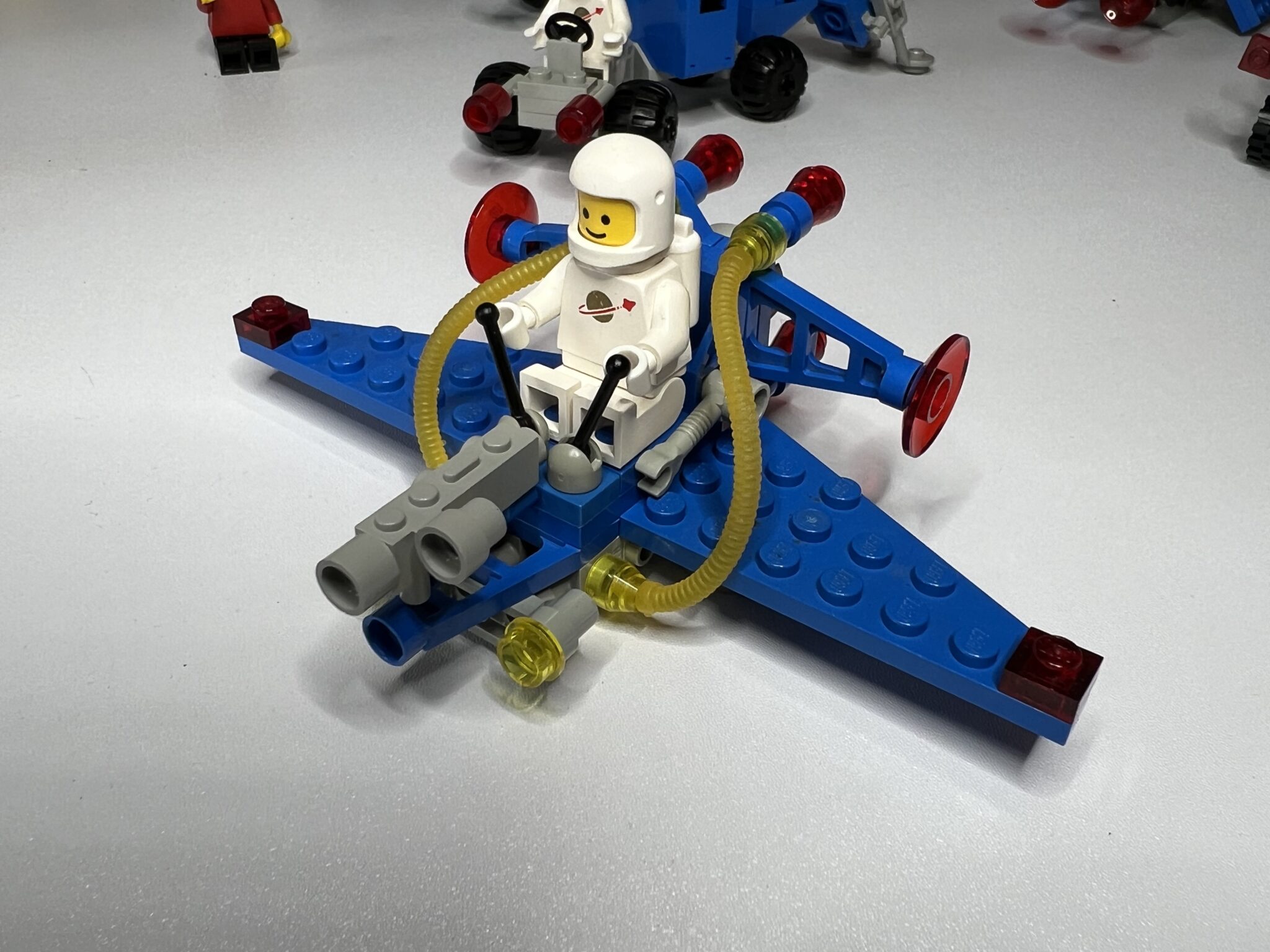 6826 Crater Crawler (1985)
I never realised the seat is actually a little hovercraft. Super!
This is a keeper.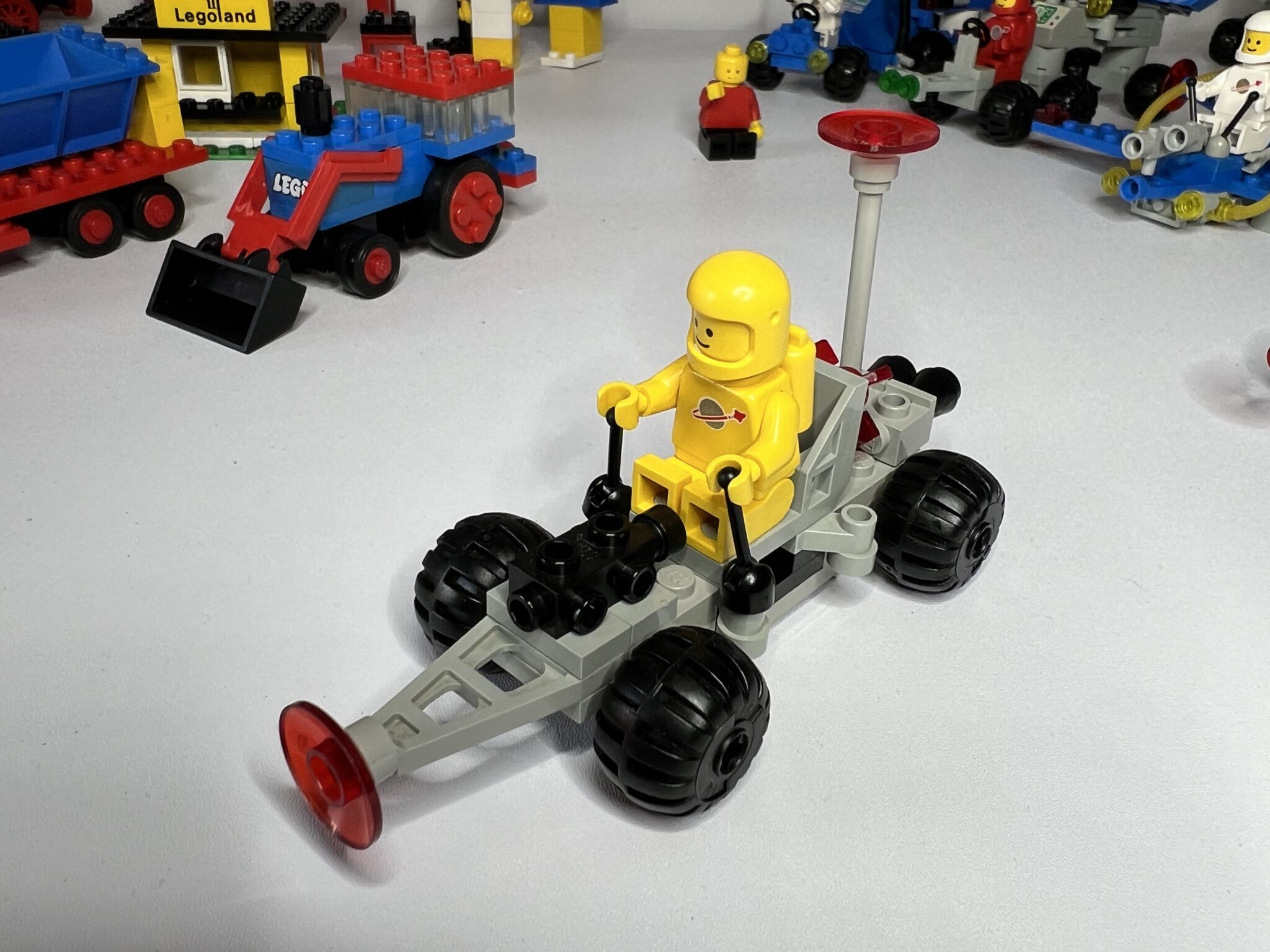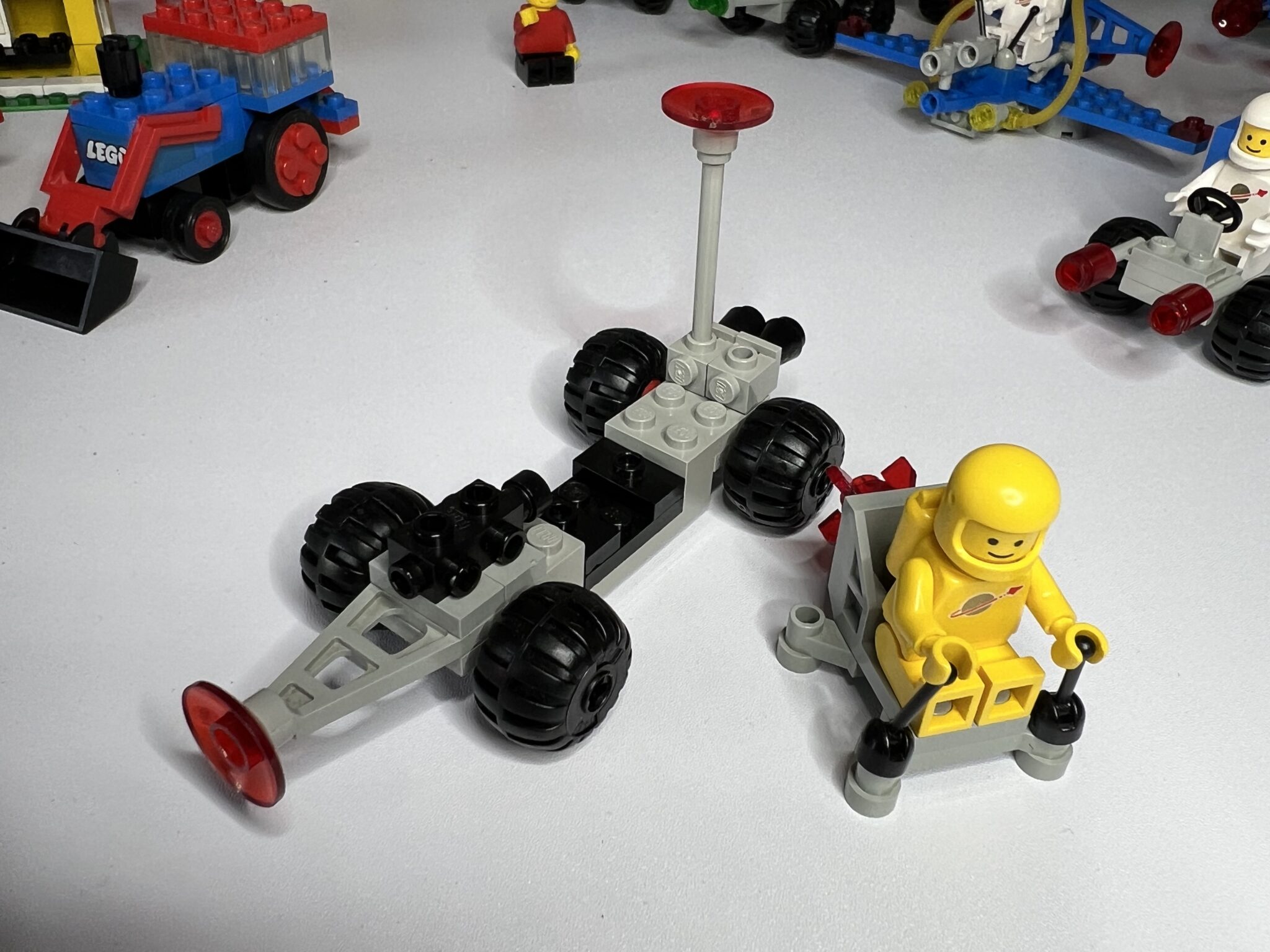 6871 Star-Patrol Launcher (1984)
Never really paid much attention to this set, but now that I see it in person, I really like it. Super nice find.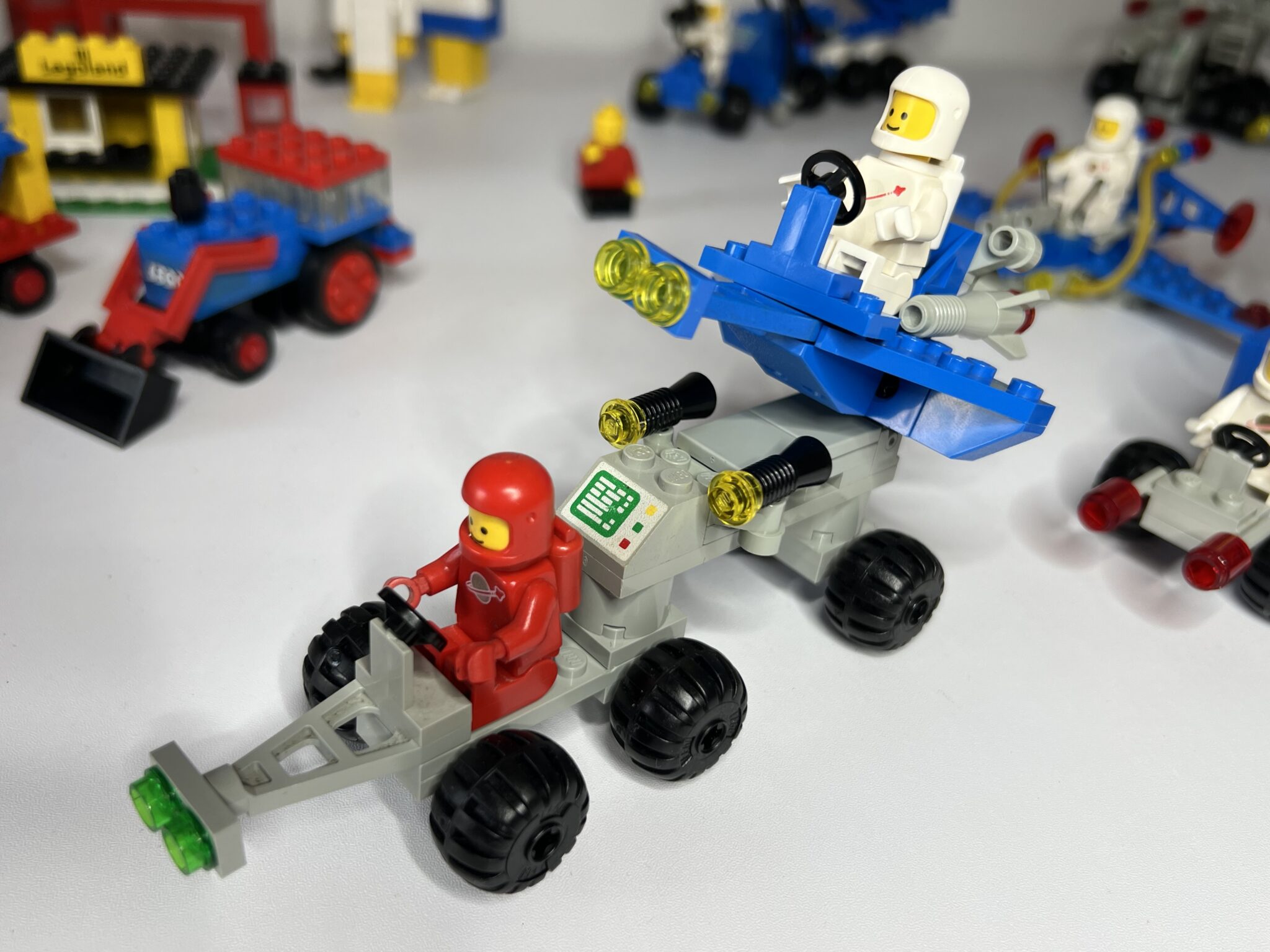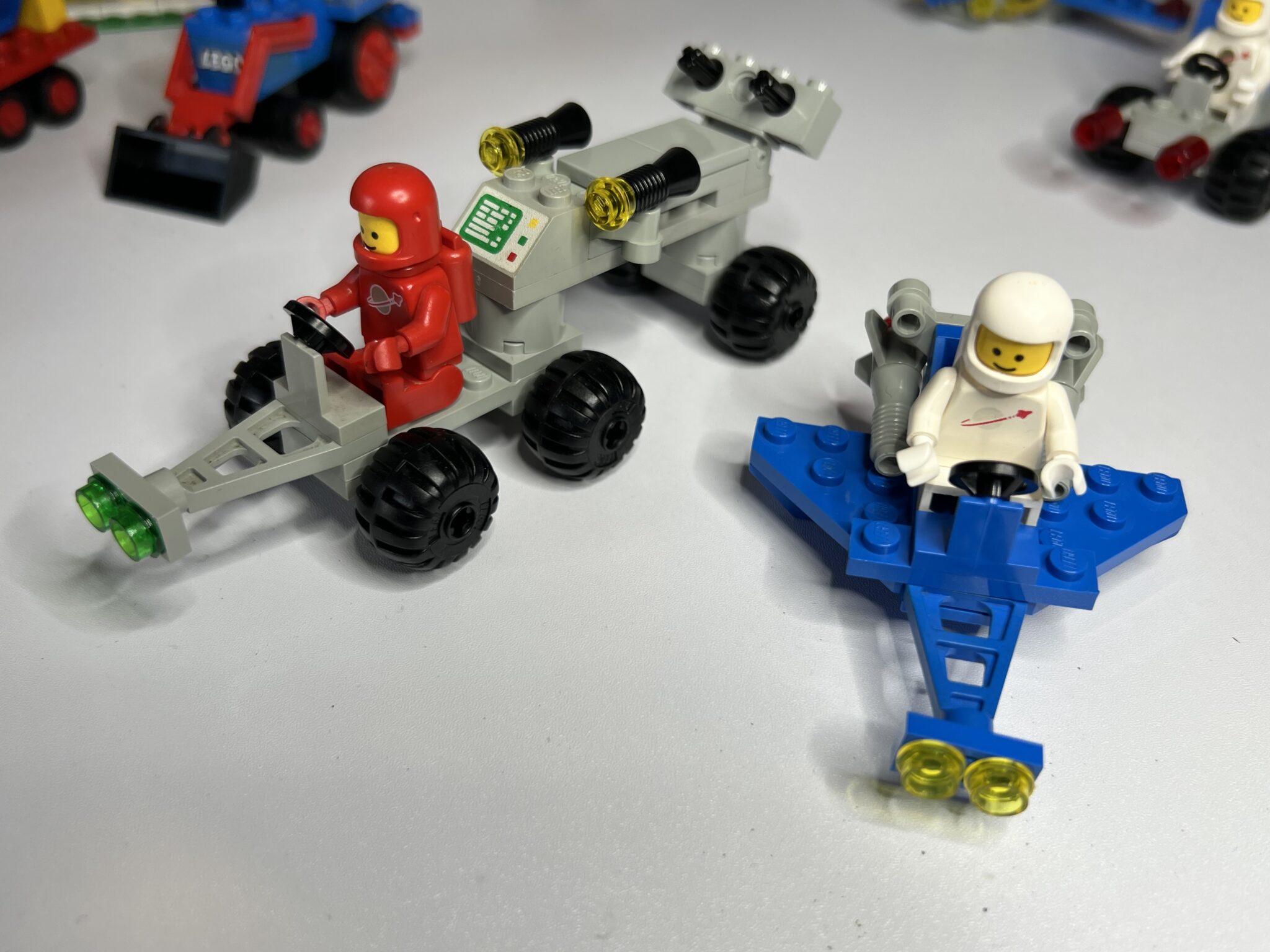 6881 Lunar Rocket Launcher (1984)
What an epic find!
My plan is to take most of these sets apart, but I will keep this one for my Space Classic shelf.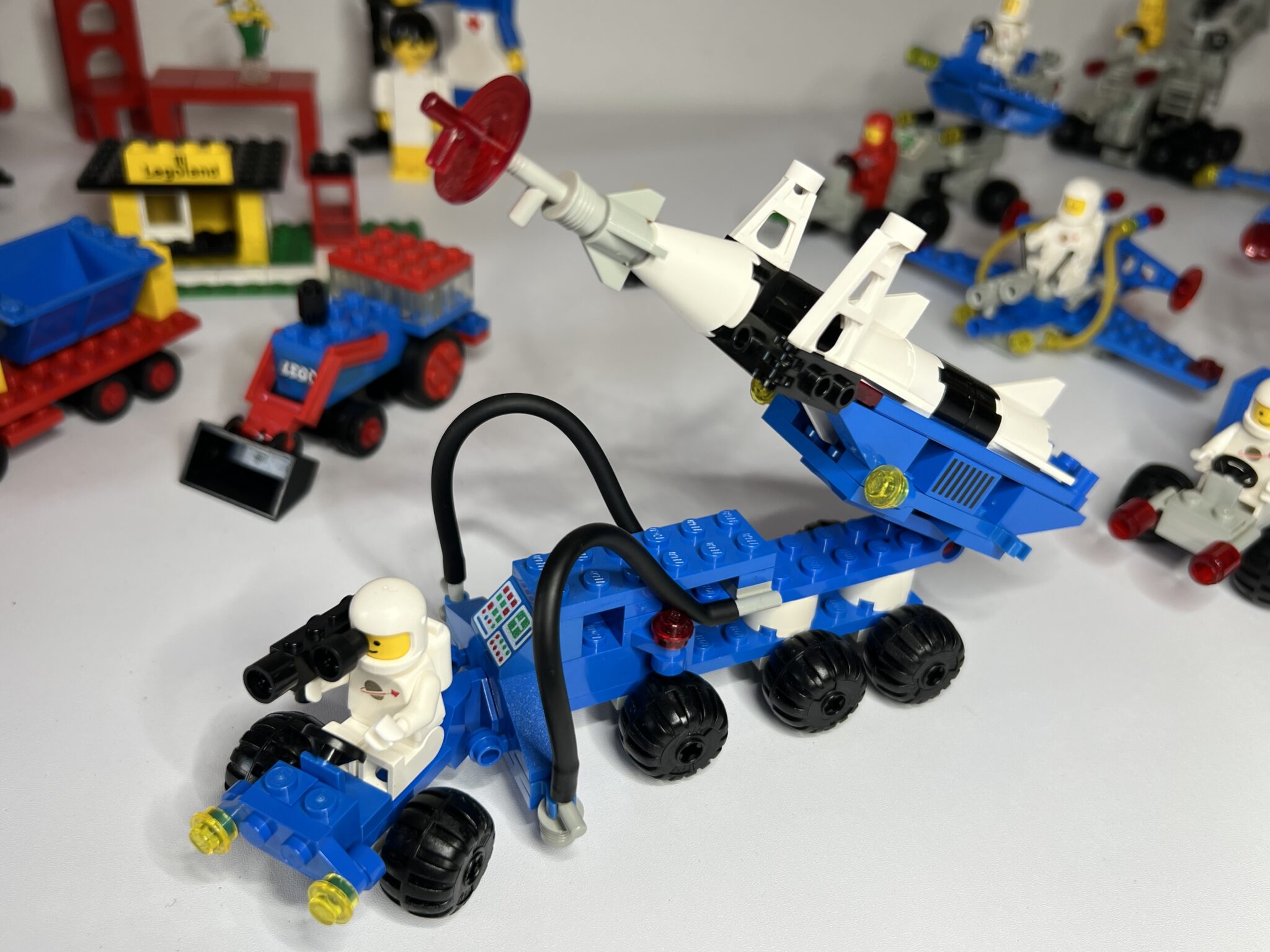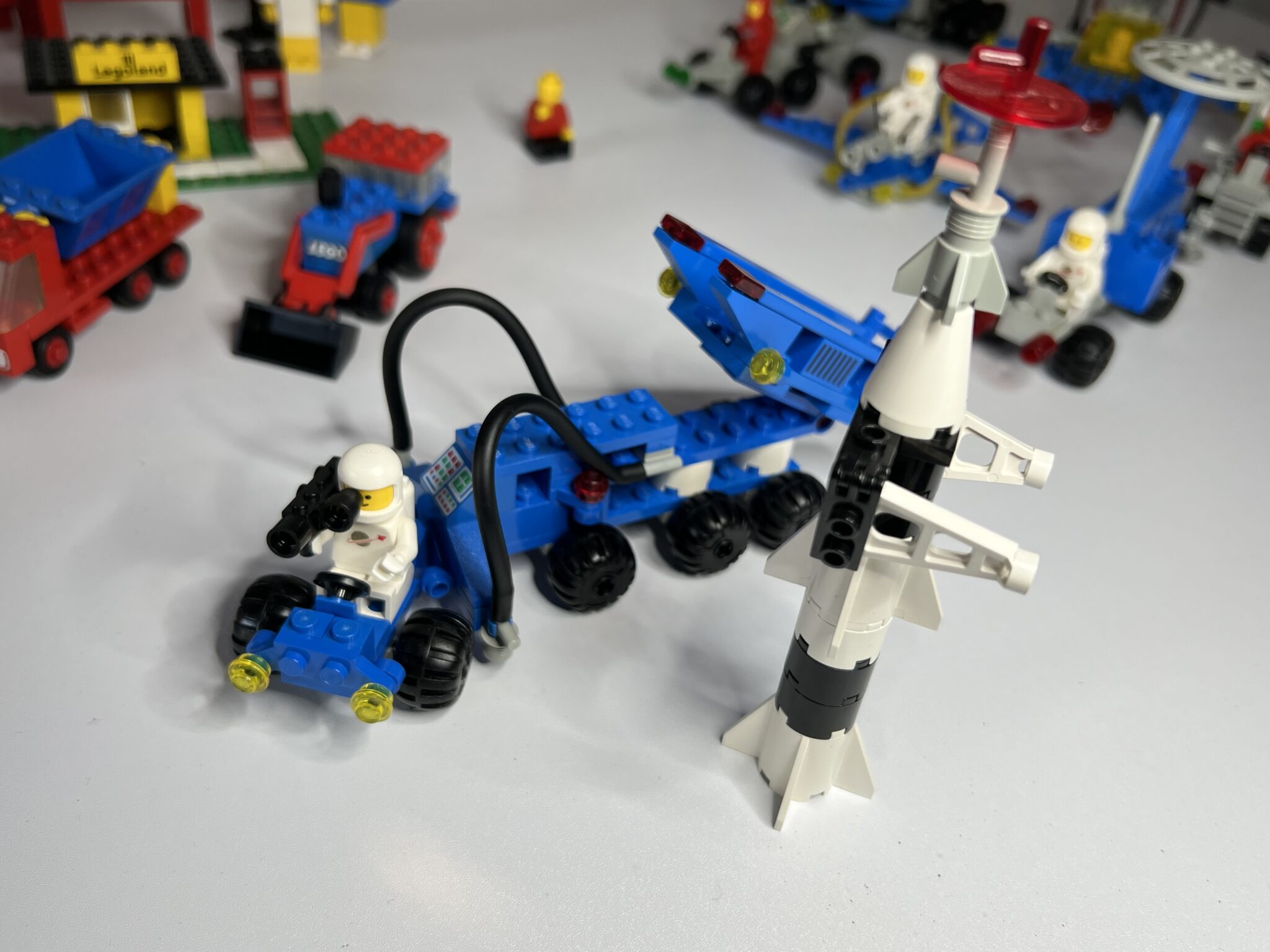 6844 Seismologic Vehicle (1983)
This caught me by surprise, as I don't remember ever seeing this set before. It's pretty cool and fits my mining shelf.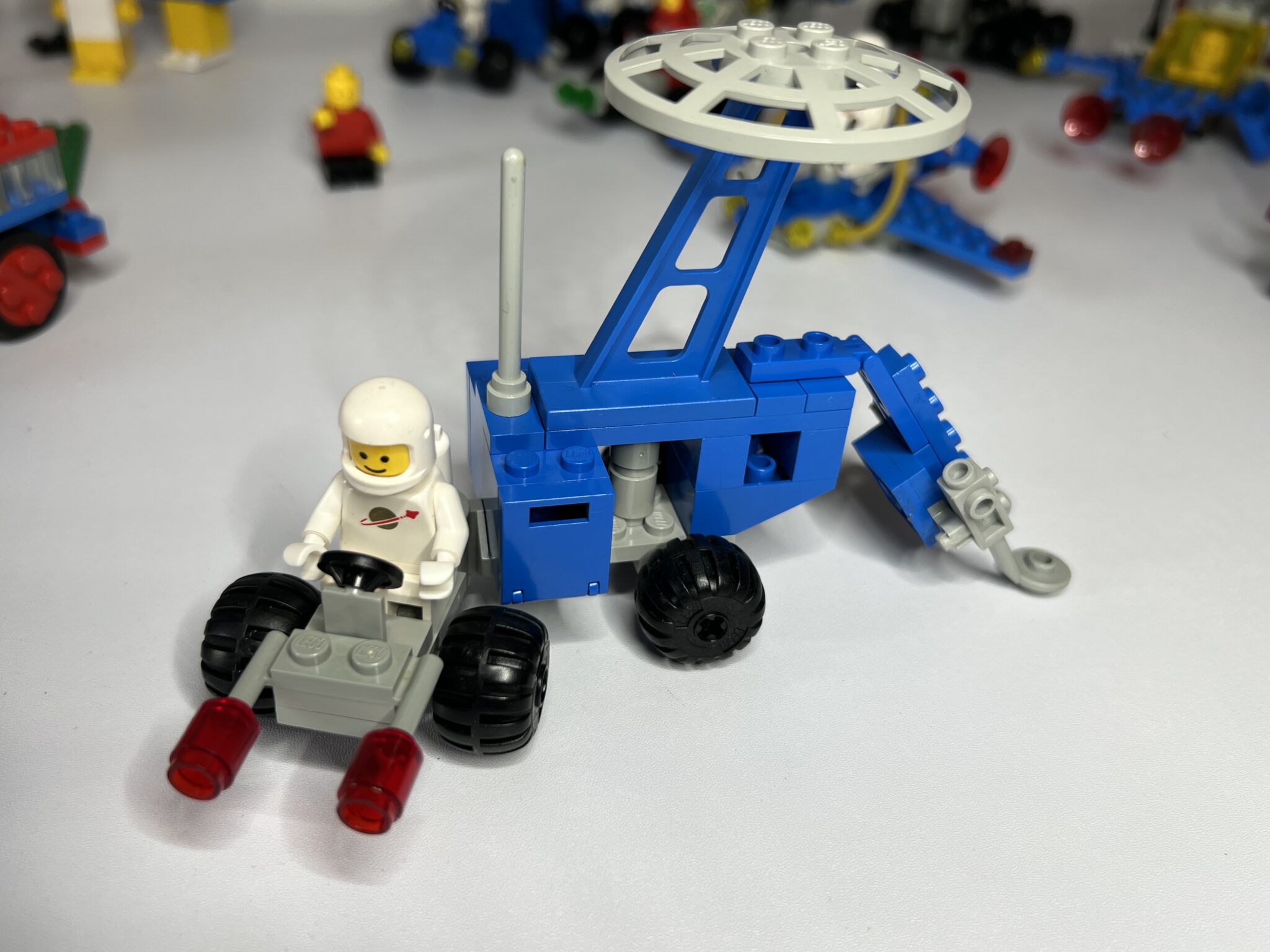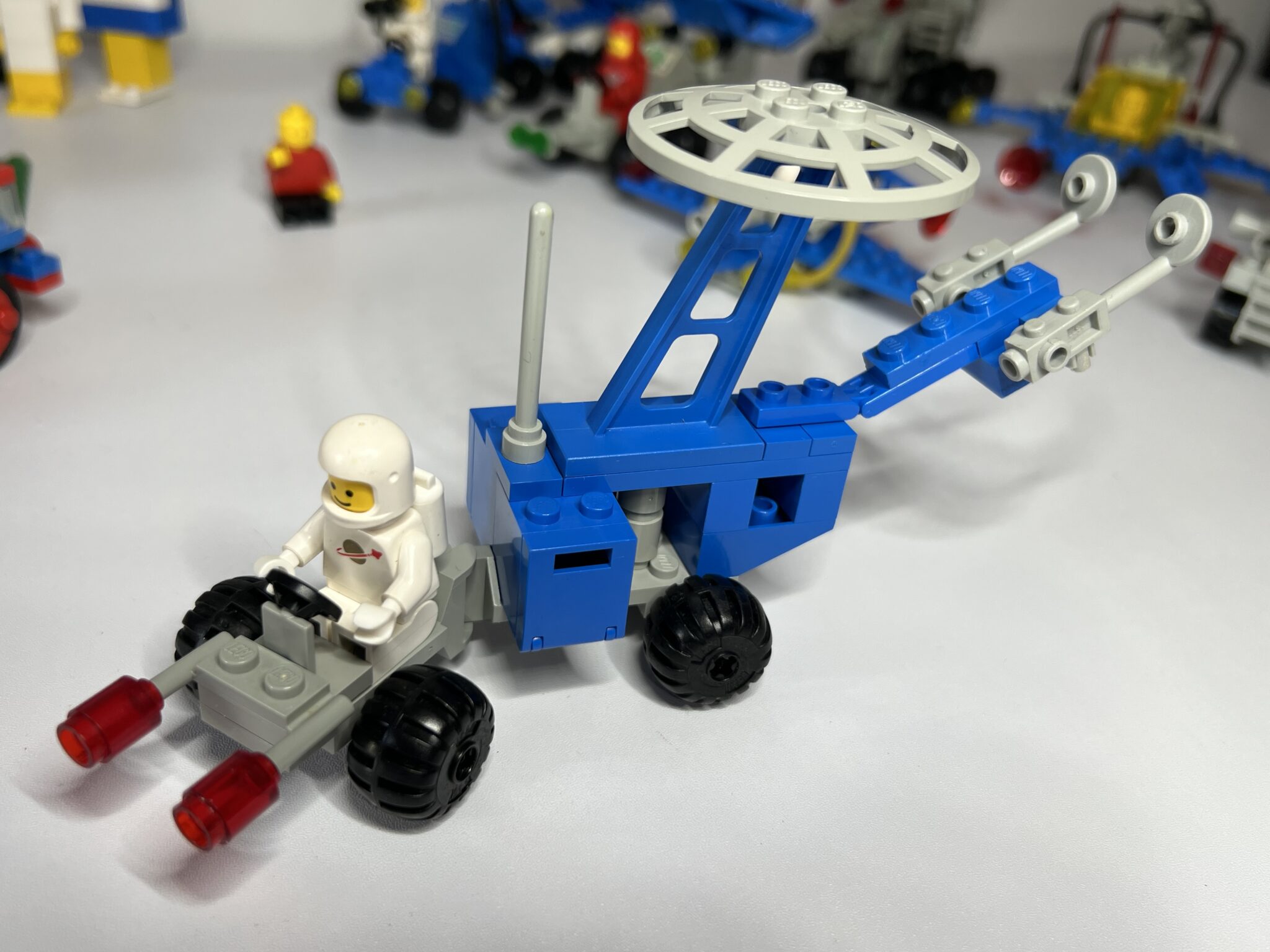 6880 Surface Explorer (1982)
I really like this vehicle and it came complete with all bricks in good conditions… However, I already have a nice one of these, so this one I'm taking apart again… I think.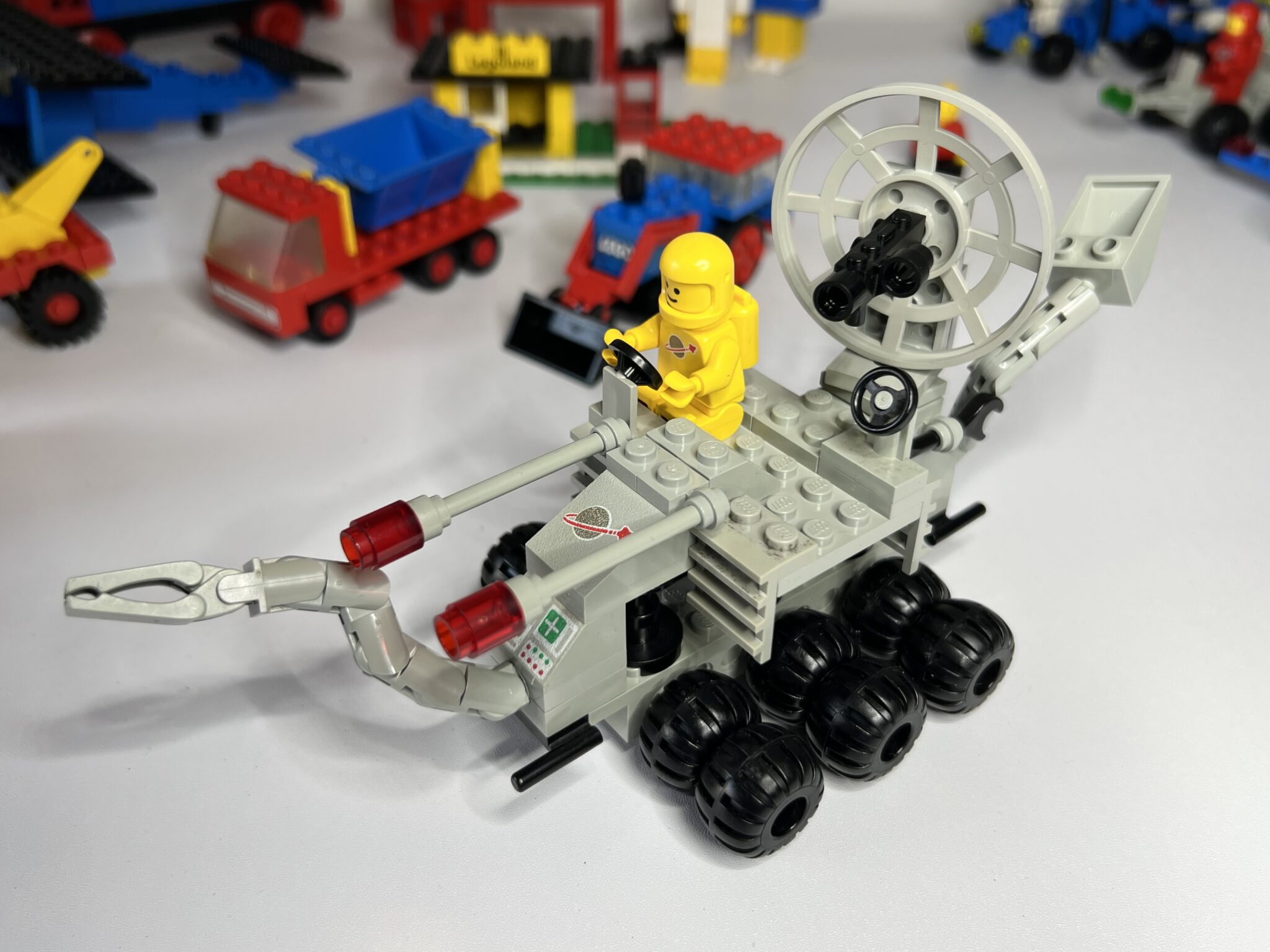 6608 Tractor (1982)

6870 Space Probe Launcher (1981)
Already have one of these and I've recoloured it to fit the colour theme of my Space Classic shelf so this one I'll take apart again.
Interesting it doesn't come with an extra astronaut to pilot the little spaceship like the Star-Patrol Launcher does.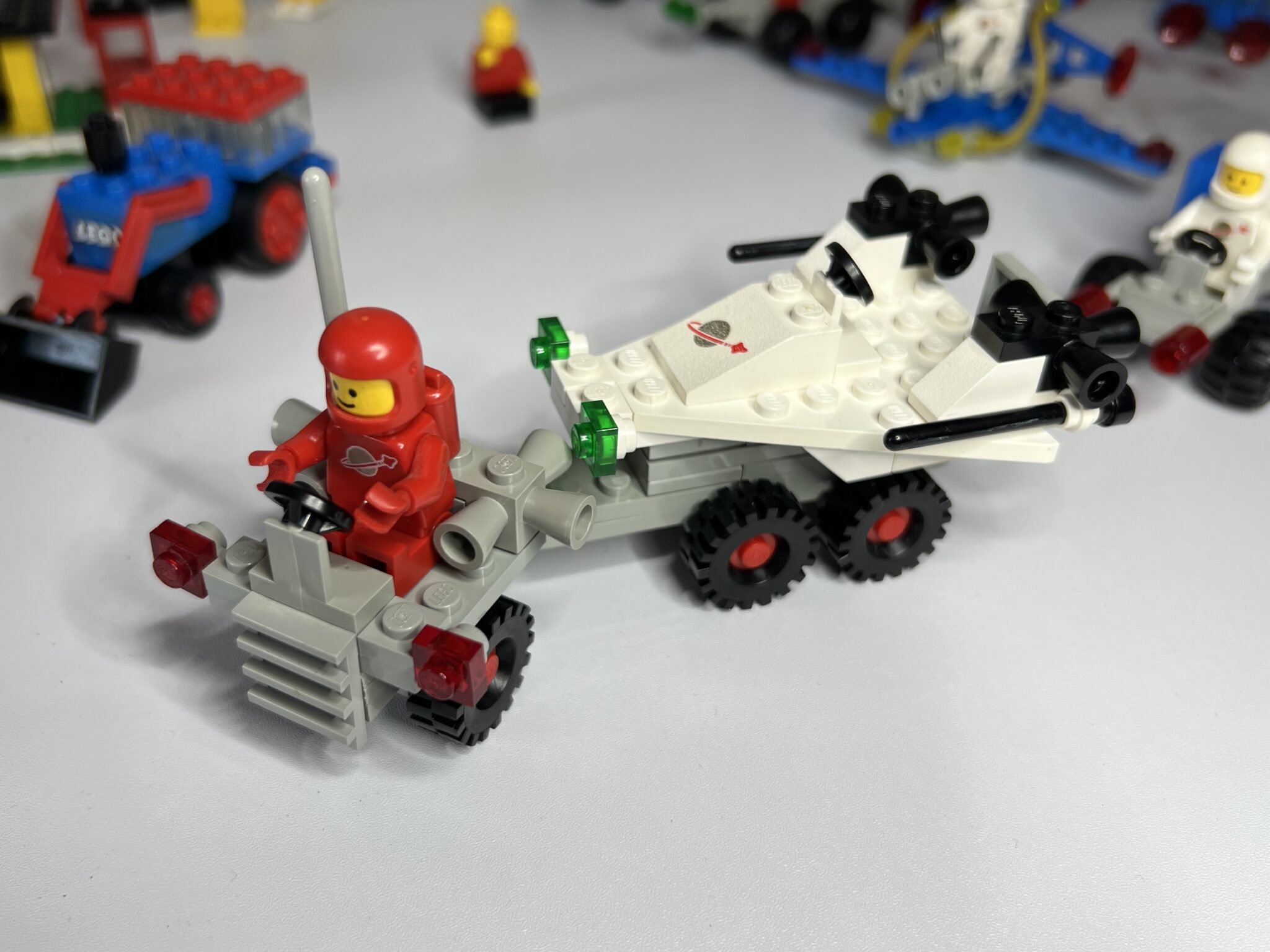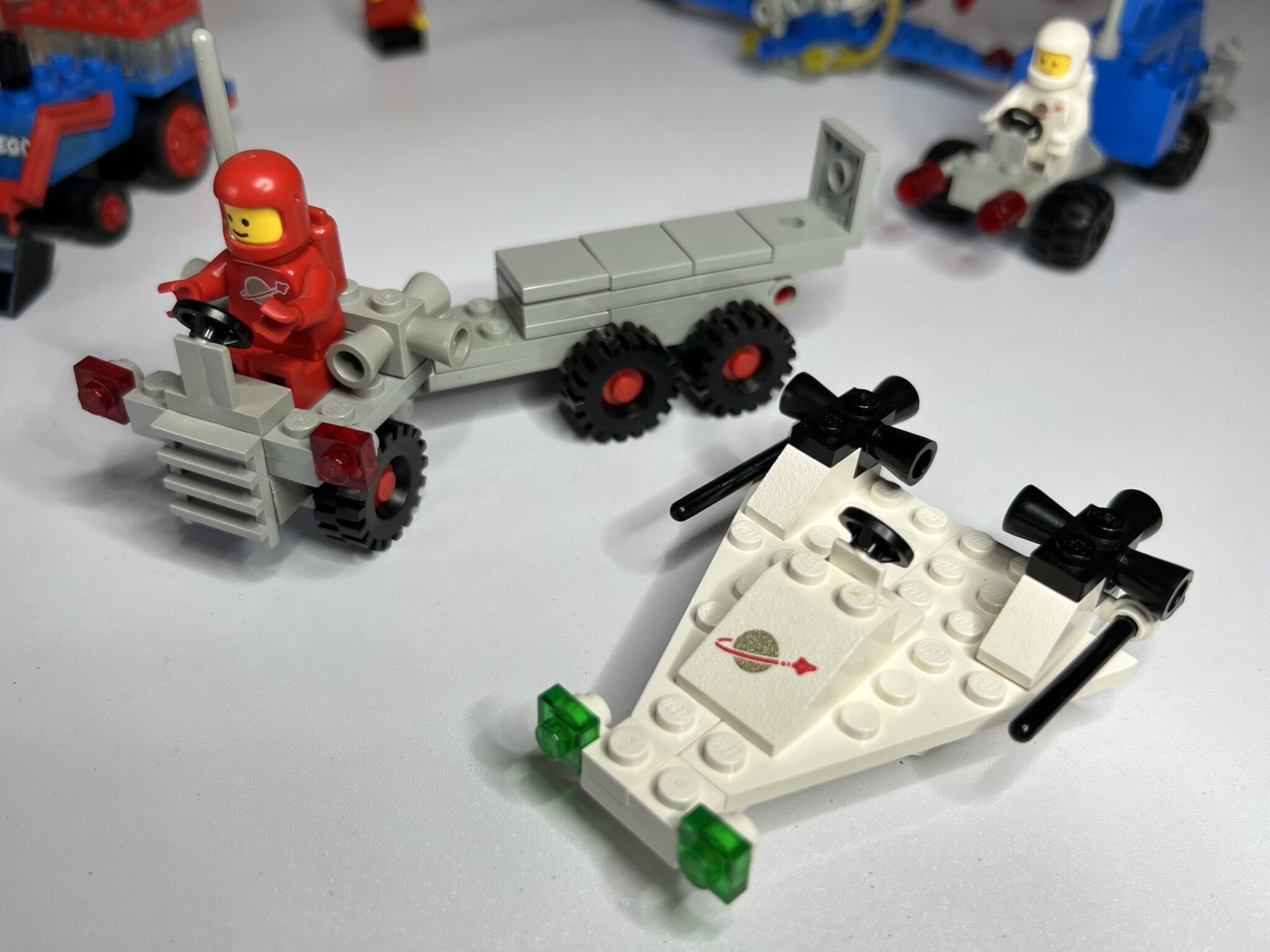 6628-1 Shell Tow Truck (1981)
This one is missing the black hook and I don't have a spare. Funnily, this didn't come with a mini fig, so I added a blue collar worker that came with the box.

276 Doctor's Office (1977)
So this is not actually the set in the box. Looking at the bricks I can see they are the left-overs from 231-1 Hospital, but waay too many bricks were missing. Instead I was able to create a Doctor's Office instead.
Now, I actually have a Doctor's Office set, but I was missing the 1×2 white brick with the red cross and the 1×1 transparent brick used for the vase. Both came with the box!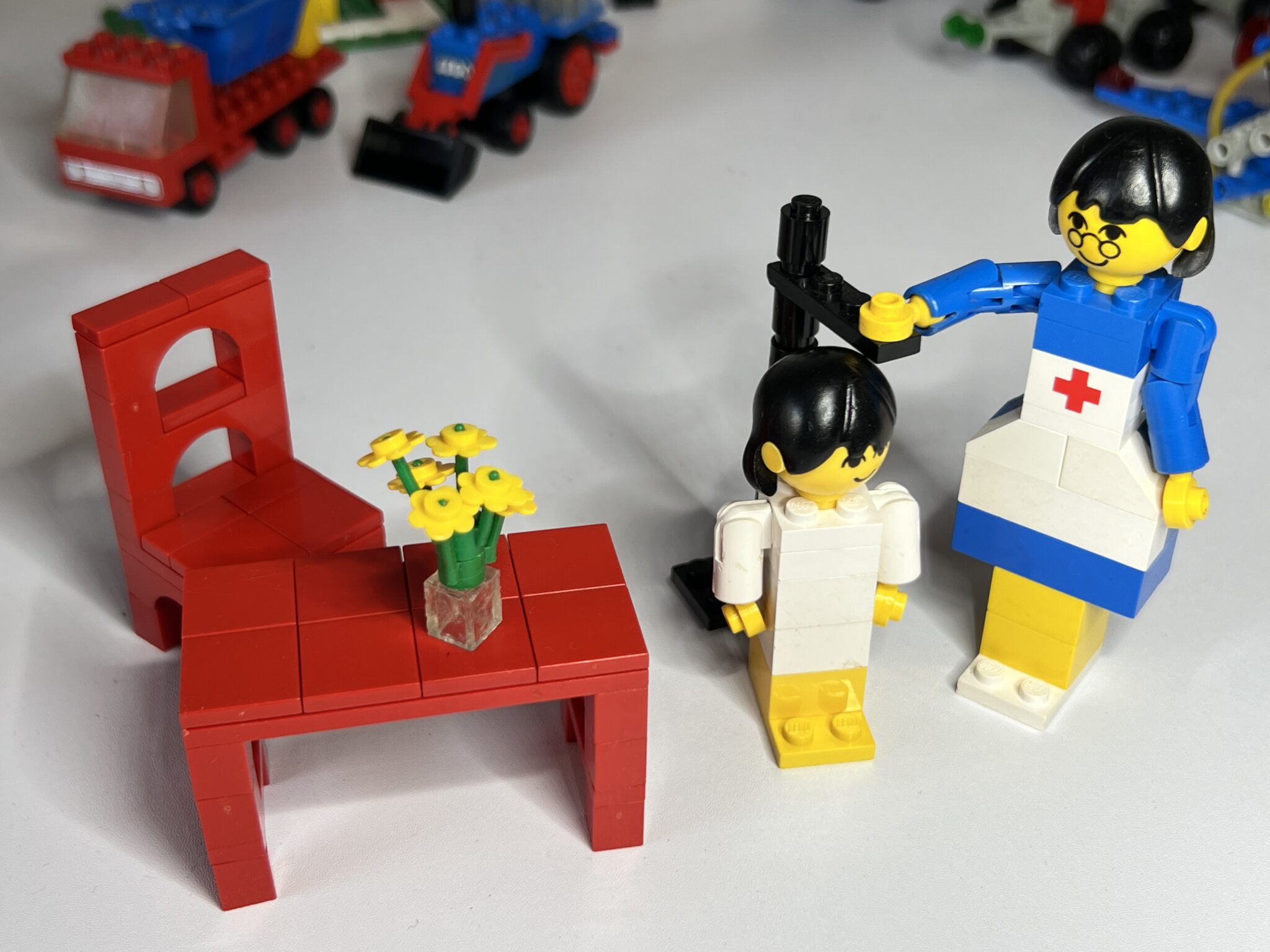 1562-3 Lufthansa Promotional Set – Bi-Plane (1976)
This actually came with the stickers all worn and torn apart.
Not much fun to keep it without them and it is not a theme I collect, but fun to put together.

612 Tipper Truck (1974)
Fun little retro truck. Weird the actual tipper is just laying on top of the bricks without anything to hold it in place. I wonder why…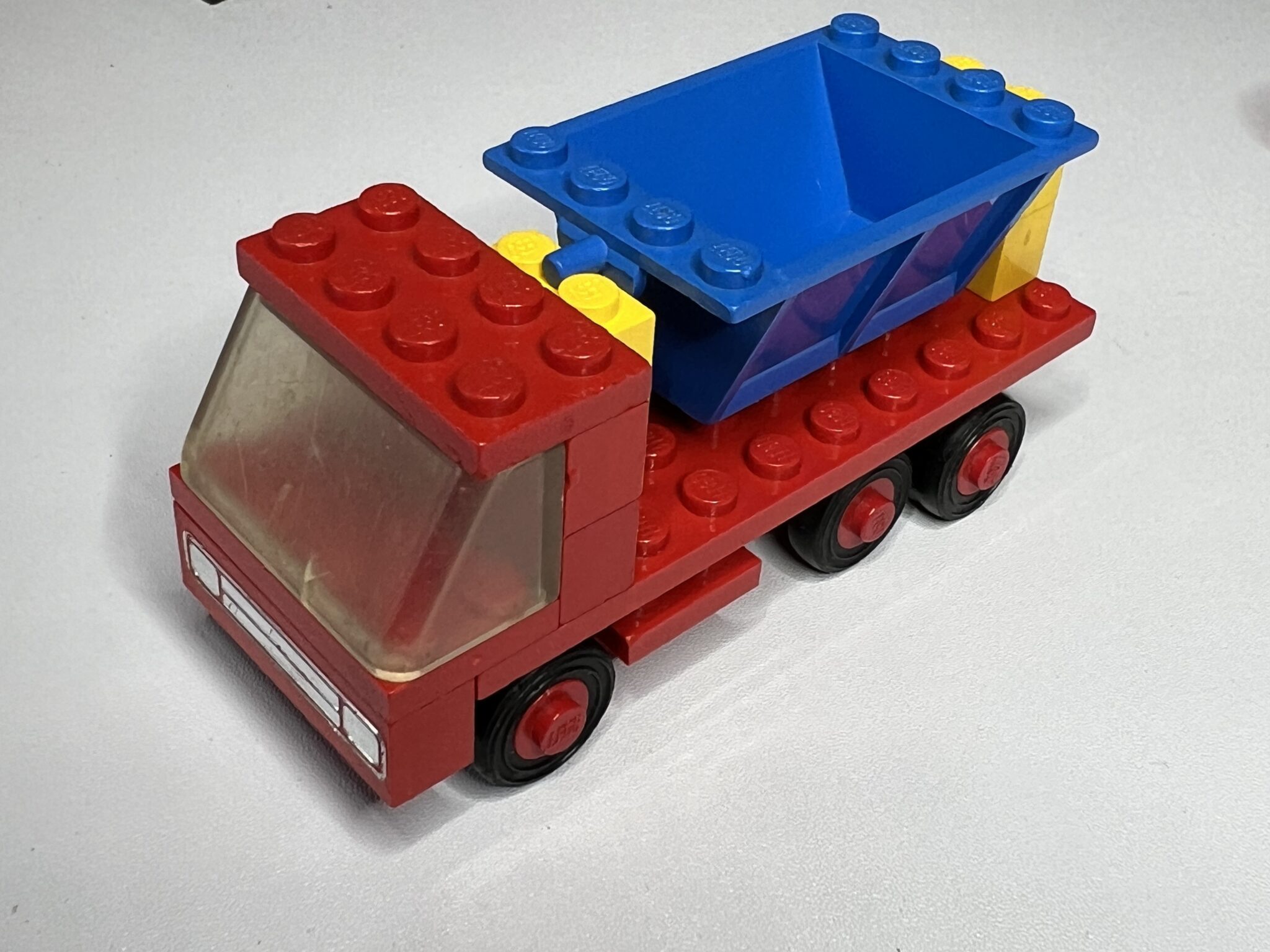 410 Payloader (1973)
The box came with the 2×2 blue brick with the nice "LEGO" print on it, so I had to find out what it was from and in the end I found all parts for this fun little tractor except for the red shovel. I had a black spare, so I've added that.
Note, the box actually came with the truck carriage parts to make LEGO 682 Low Loader and Tractor, but they were all broken beyond repair, so I stuck with just doing the tractor.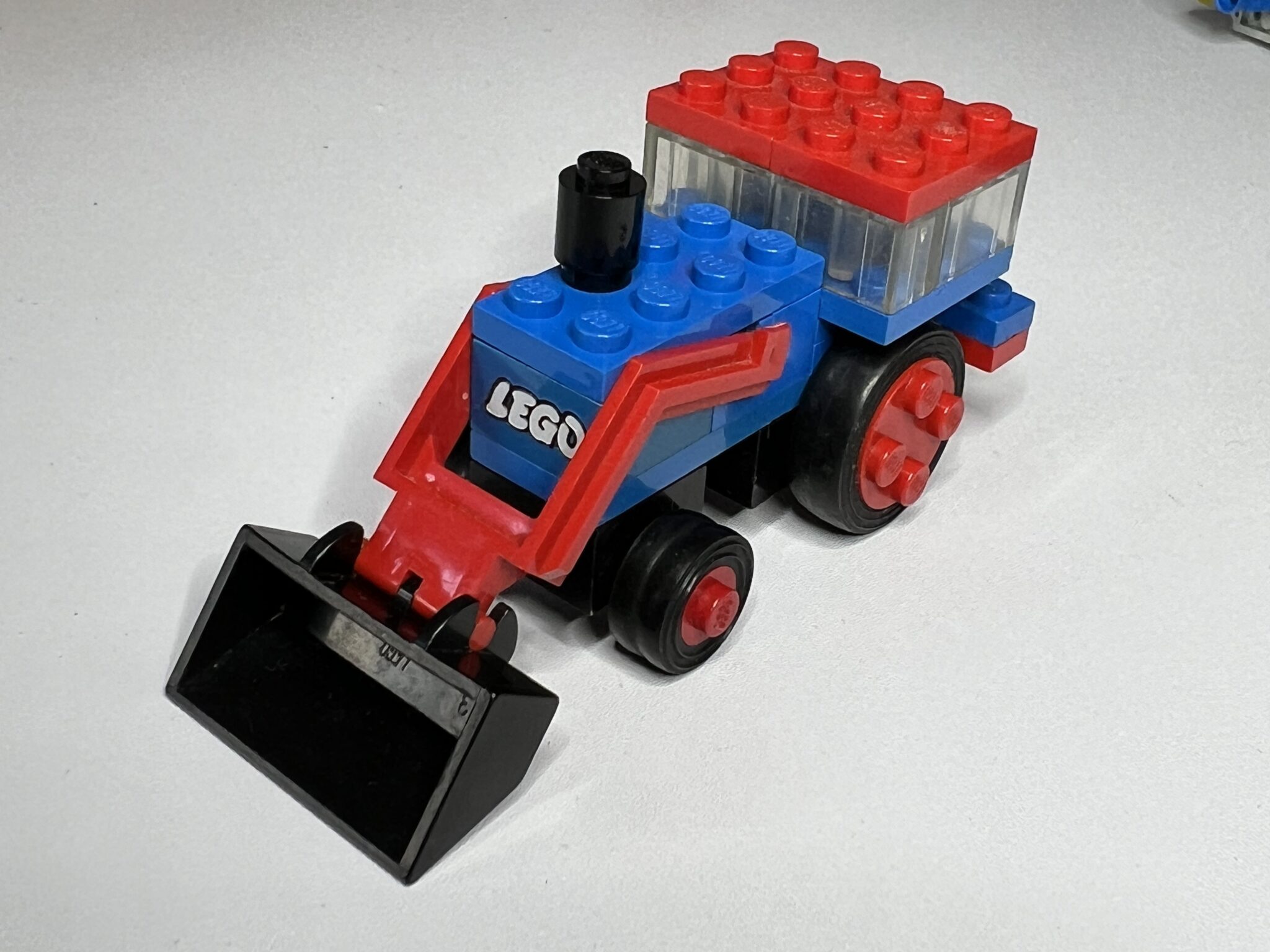 131 Passenger Coach (1972)
The box came with 4 train wagon bases, one extra long which I managed to build out to this nice Passenger Coach.
I am going classify this as the most dangerous set in the the entire box as I have some old train bits in my original box of old LEGO, that I've left alone in favour of recreating Space, Castle, City and Fabuland from our childhood… but now I've gone and bought batteries to check the train motor… and it still works!

608-1 Kiosk (1971)
I found this amazingly preserved "Legoland" sign and I spent some time finding out what I could built from it and decided to build this little cute Legoland entrance.
To be honest, I am not sure that this was the original use of this specific brick as I couldn't find all parts, but I still thought it would be a fun little one to have.
It's missing the right size based (8×12 instead of 8×16), the yellow window parts used for the little ticket stand and the old grey tiles. But I still like it!