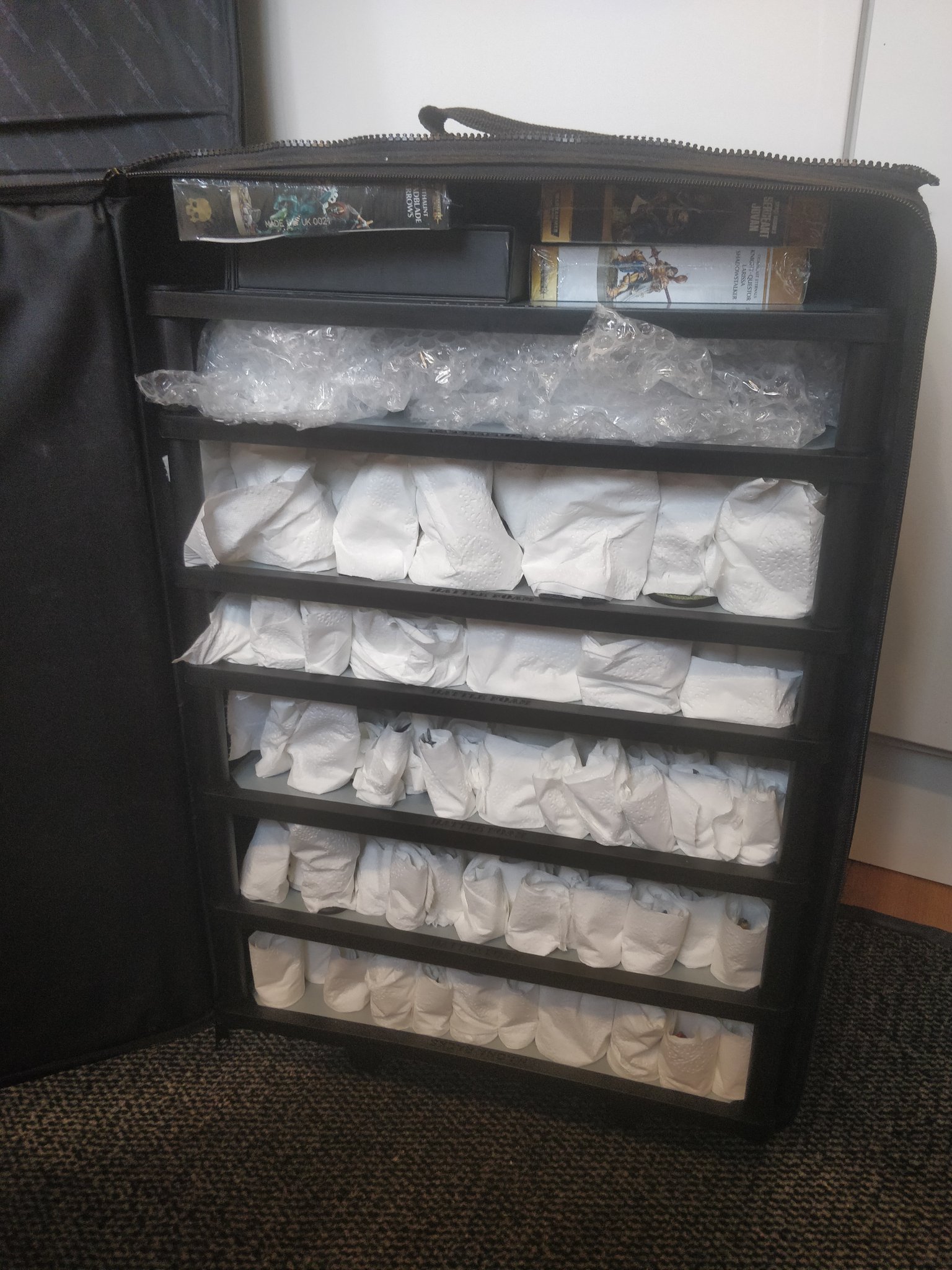 My wife and I have relocated to Stockholm until next spring. All my D&D stuff, scenery, miniatures etc, has been put in storage until we return to Denmark.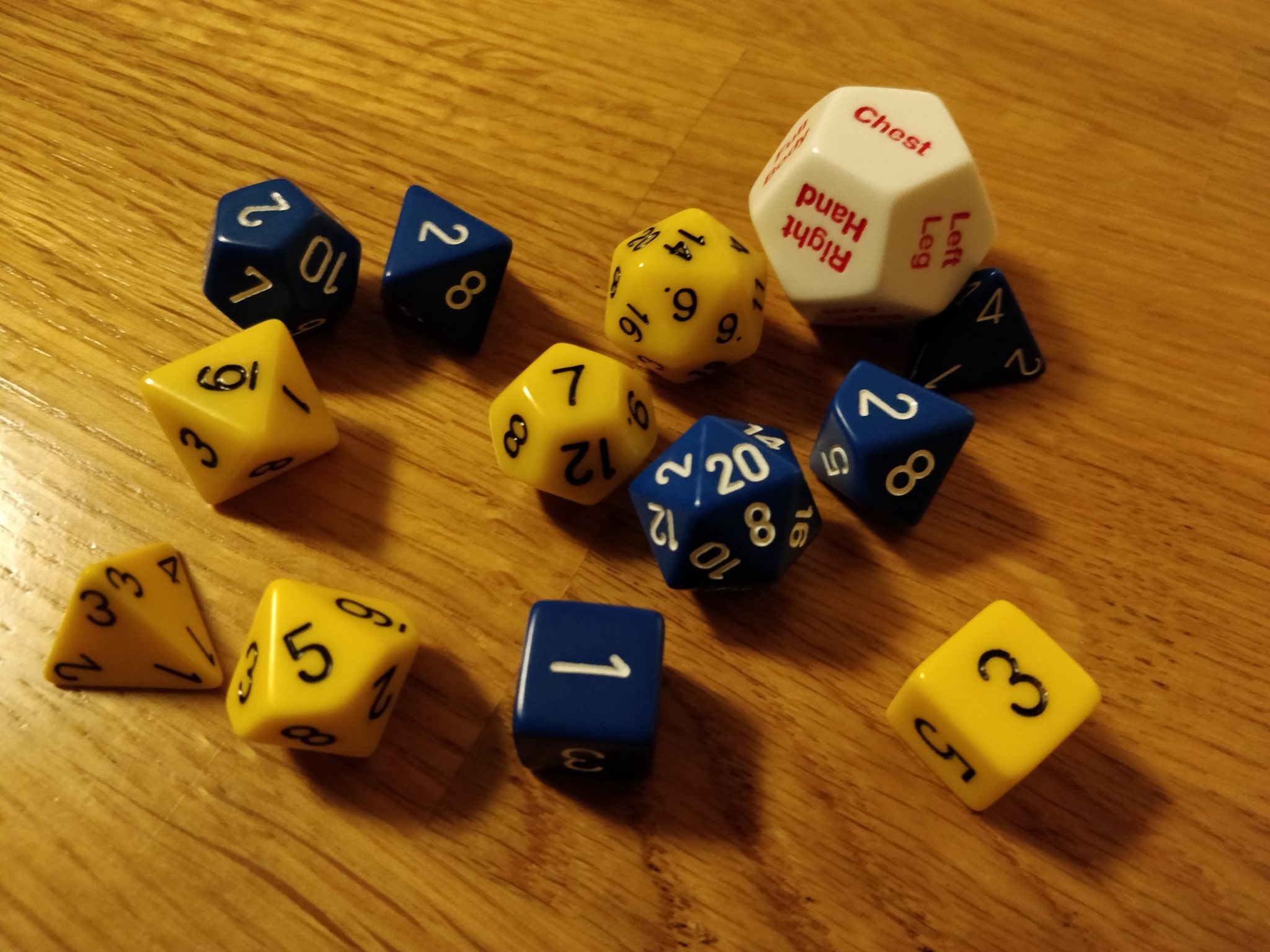 However, our London gaming group has decided to start up playing online again so with that in mind, I needed to "restock" starting with a set of Sweden themed dice!
Let's get one thing out of the way first: I am not planning on painting a whole batch of new miniatures. Eventhough I wrote an article about what miniatures I would paint if I had to start over, I have a complete set in storage so I don't to waste time and money duplicating it.
Instead I have turned to the Pathfinder Pawns collections from Paizo.
The board
As we moved to playing online, I've come to rely on UDT (Ultimate Dungeon Terrain) for the gaming board itself.
Using the UDT 3.0 technique for a portable, lightweight UDT, I crafted one for myself using foamcore and I have to admit, this is better than my previous ones. Really happy with it.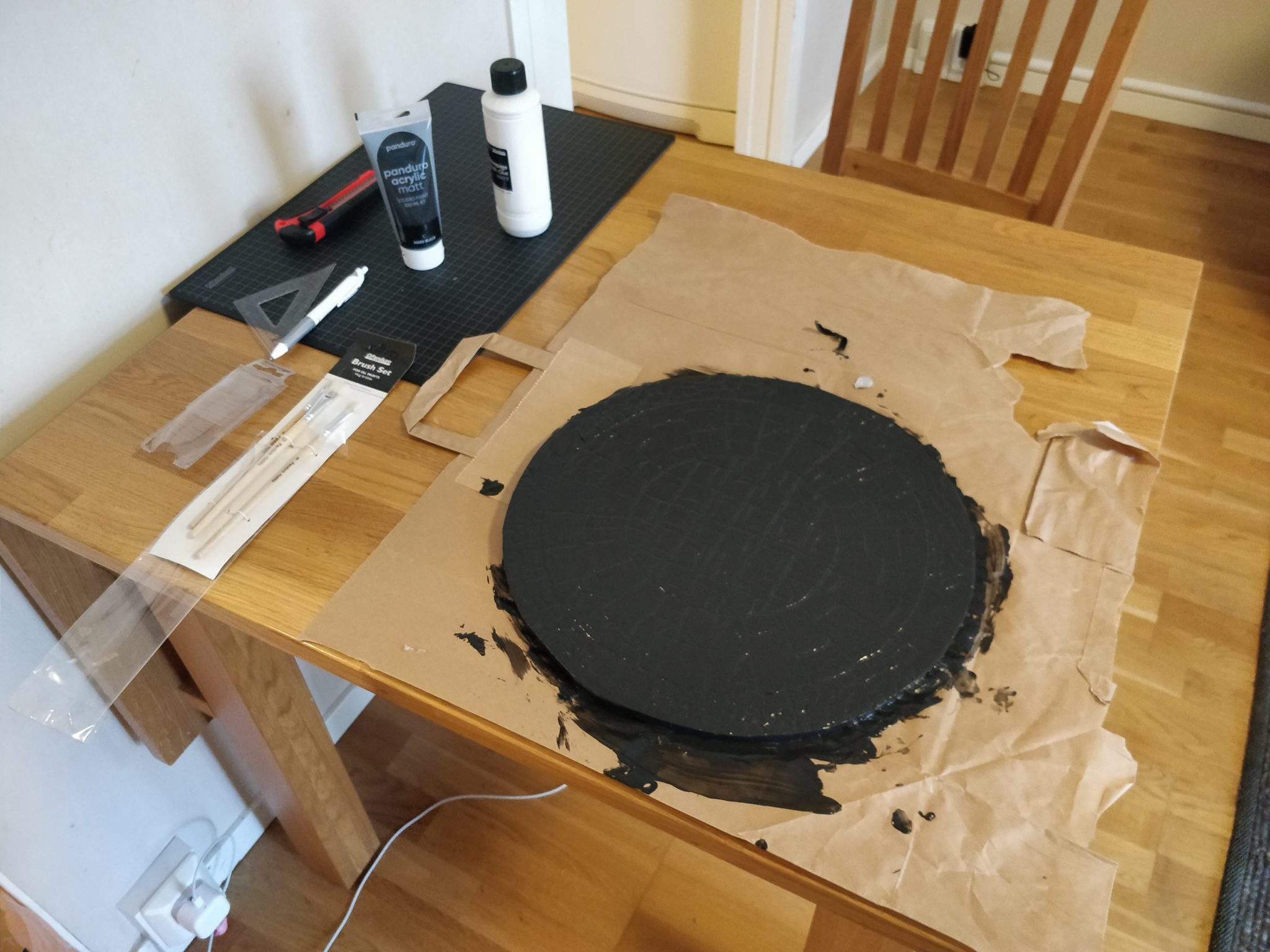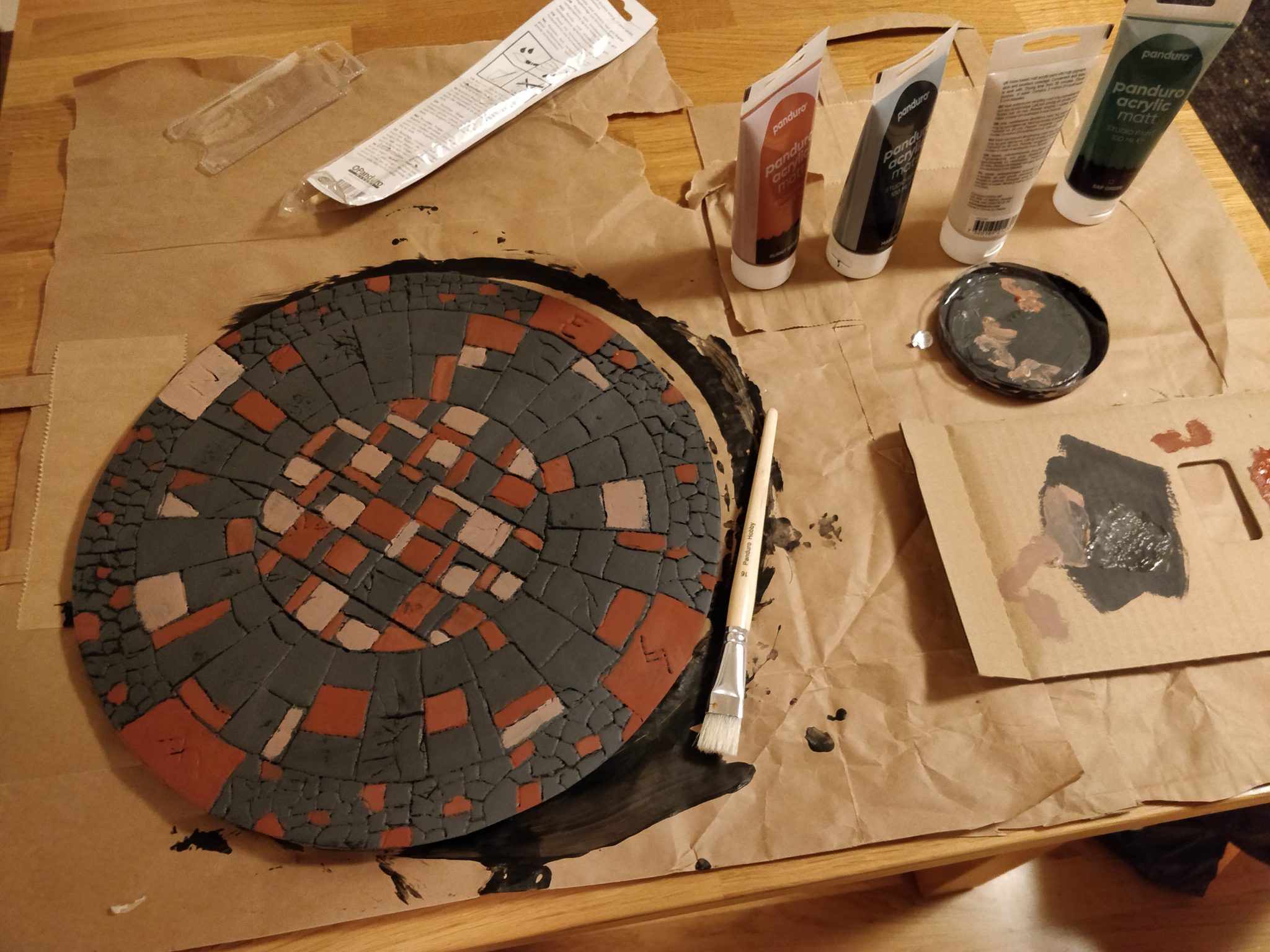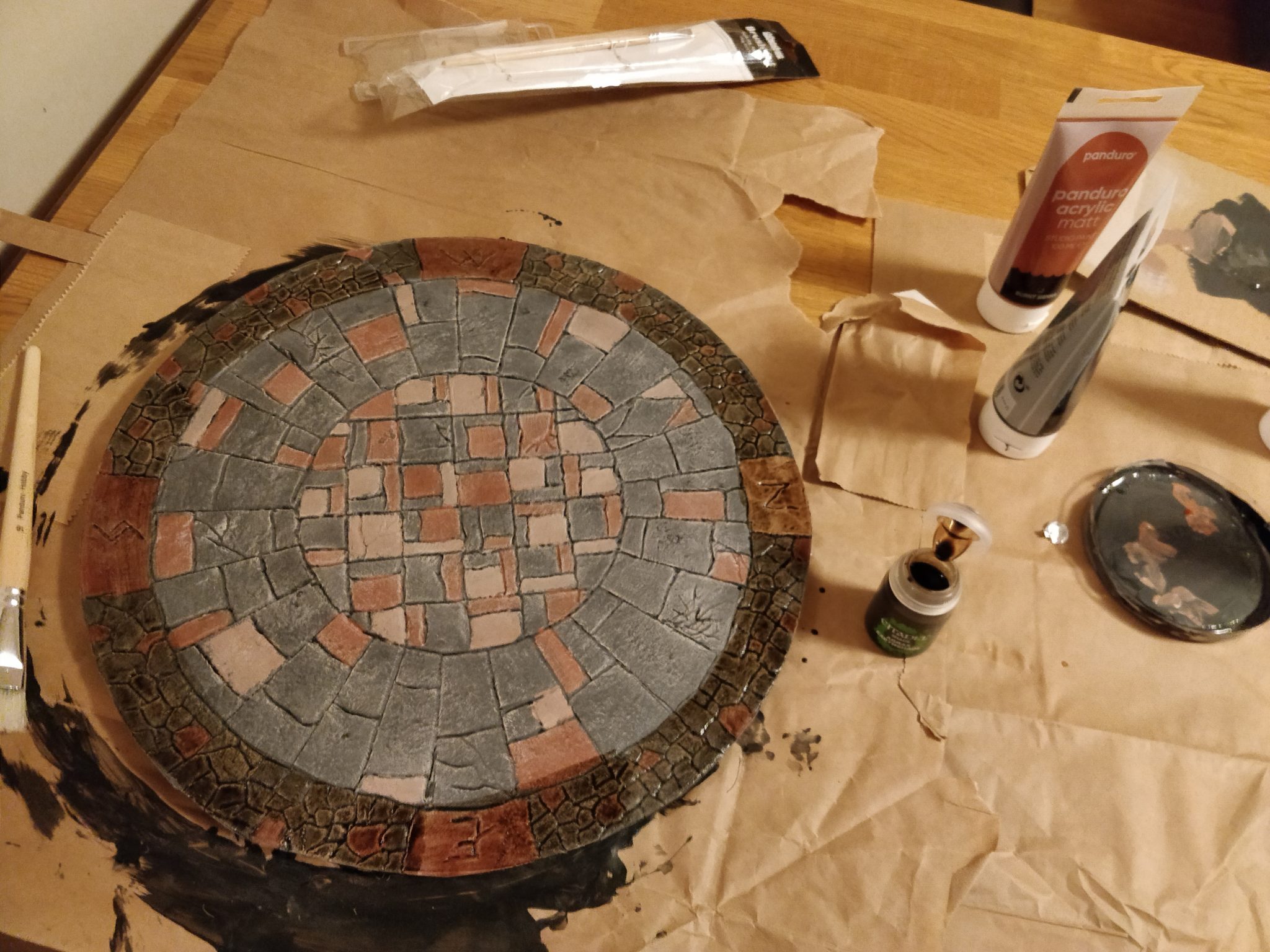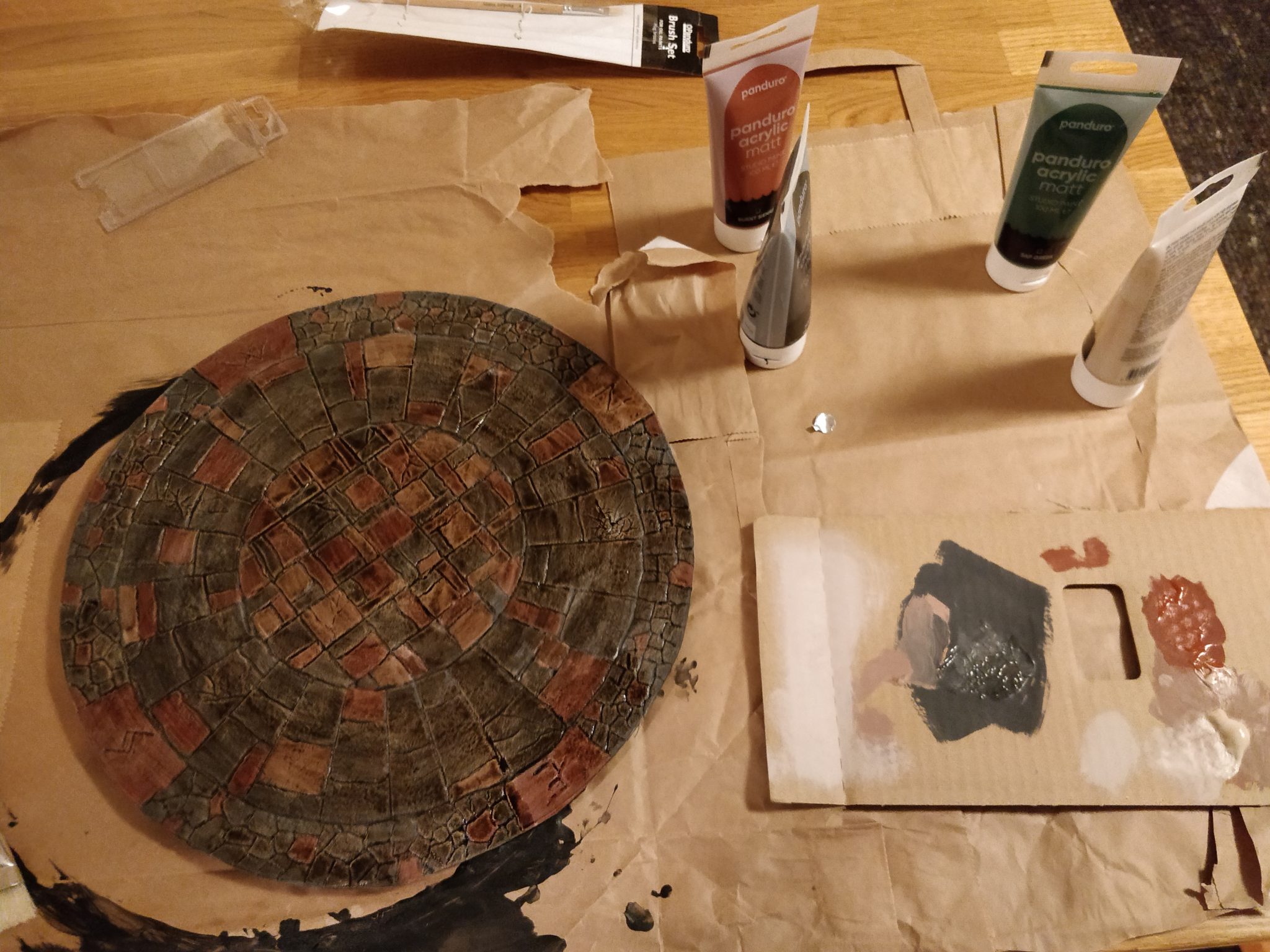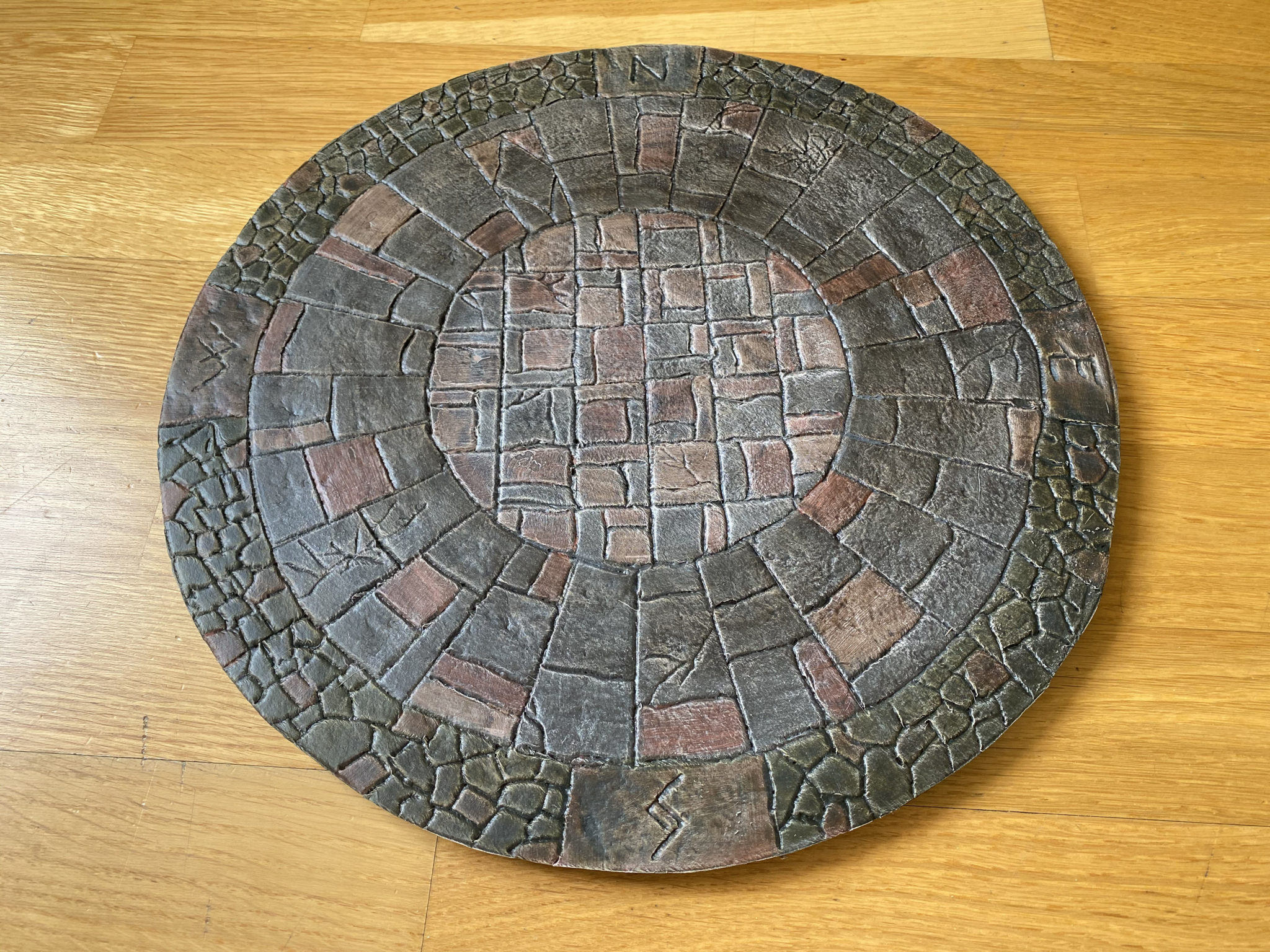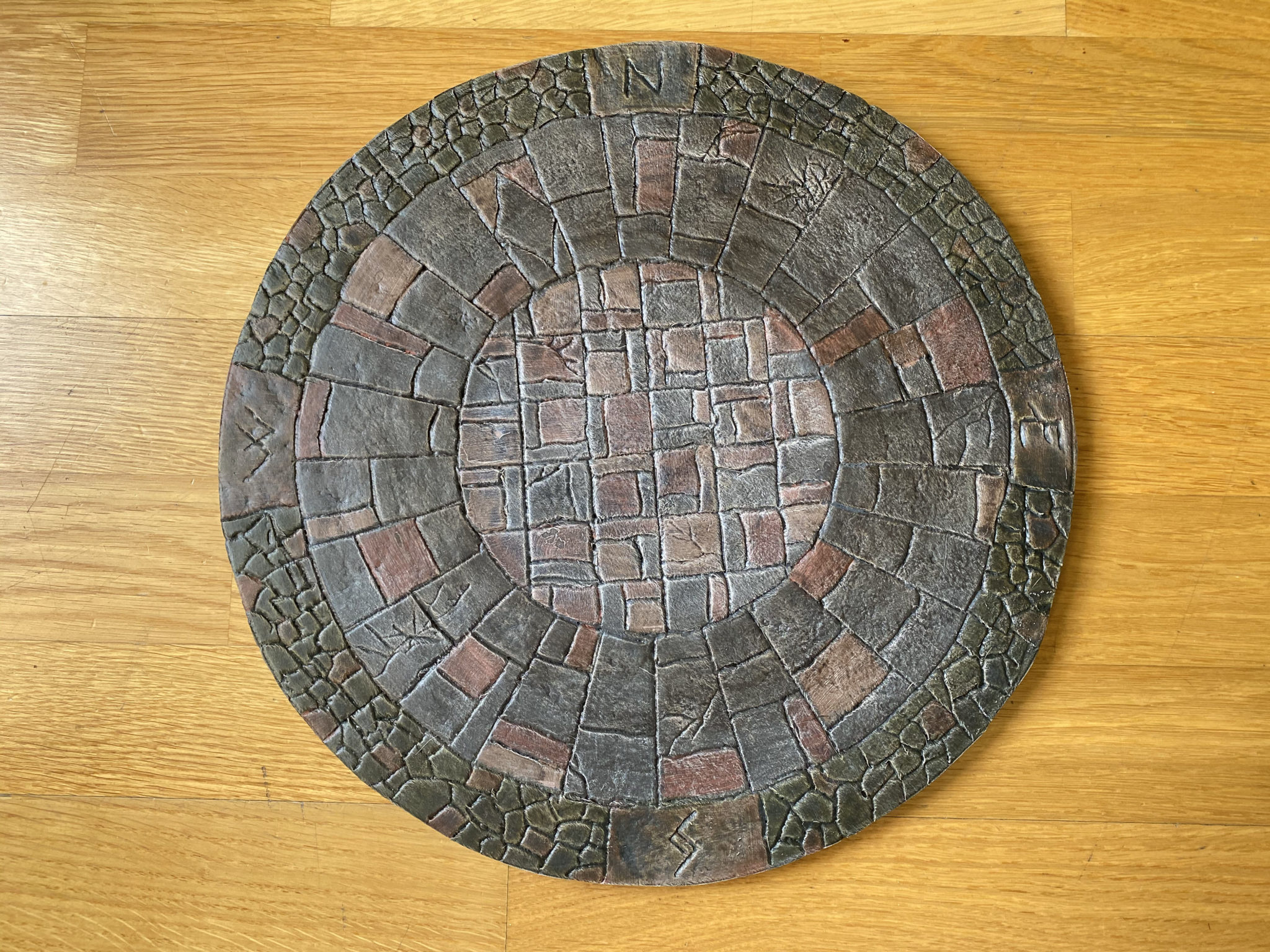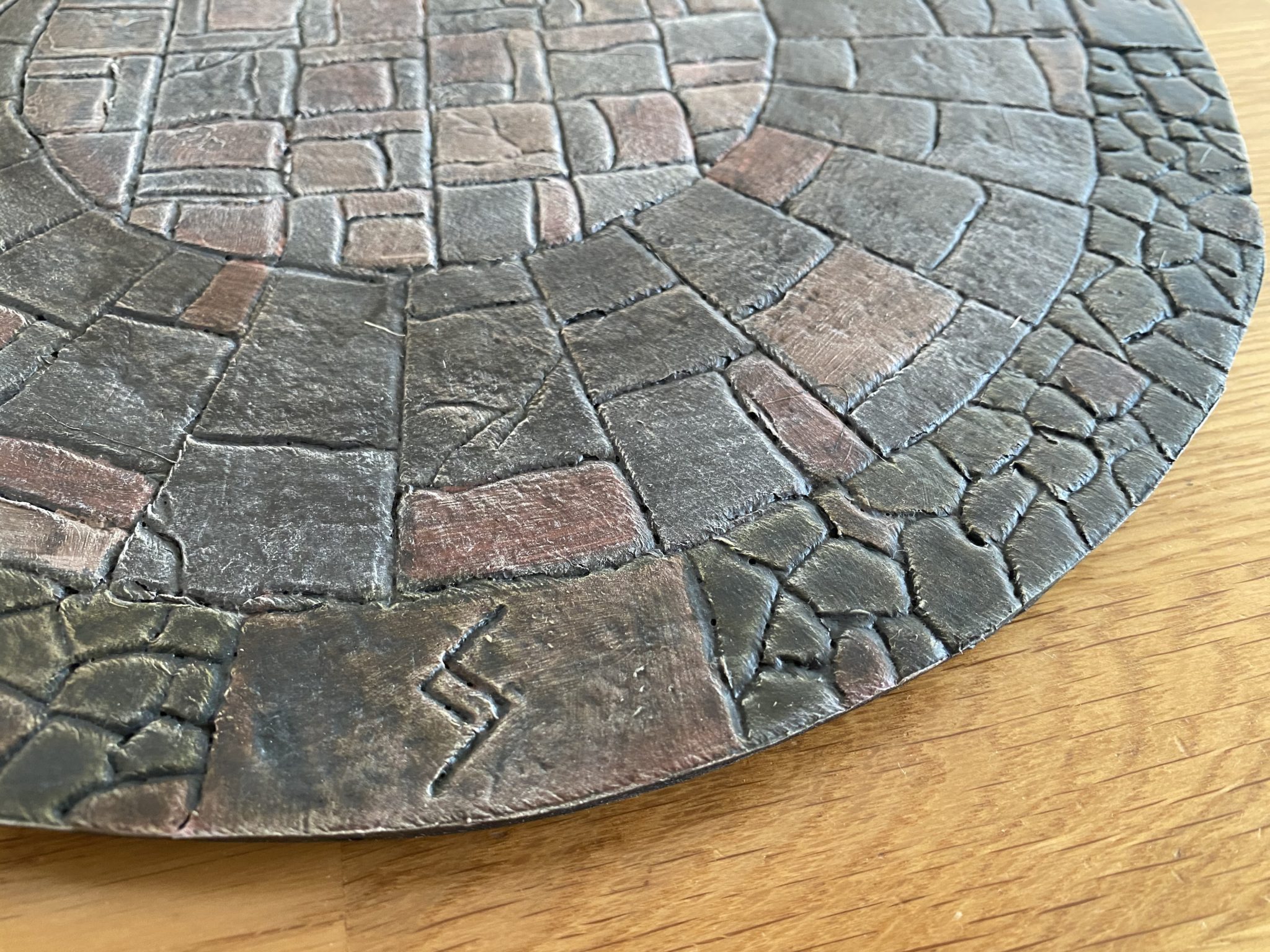 Crates, tables, palisades and fences
Next I made some crates, tables, palisades and fences as the first set of scatter using the technique I've used in the past.
I wanted to make some Dungeon Stackers, but couldn't find some easy materials to use as I didn't want to buy an entire foamboard as we have limited space in our flat. Will keep on the look out.
For the crates and tables I used the wooden cubes from a cheap tictactoe game and clued stir sticks on.
Note the tables are actually just blocks with no actual space between the legs. I just painted the cubes black were the space would have been.
Next, glued some stir sticks together for palisades. This is significantly faster than making the crates and tables btw.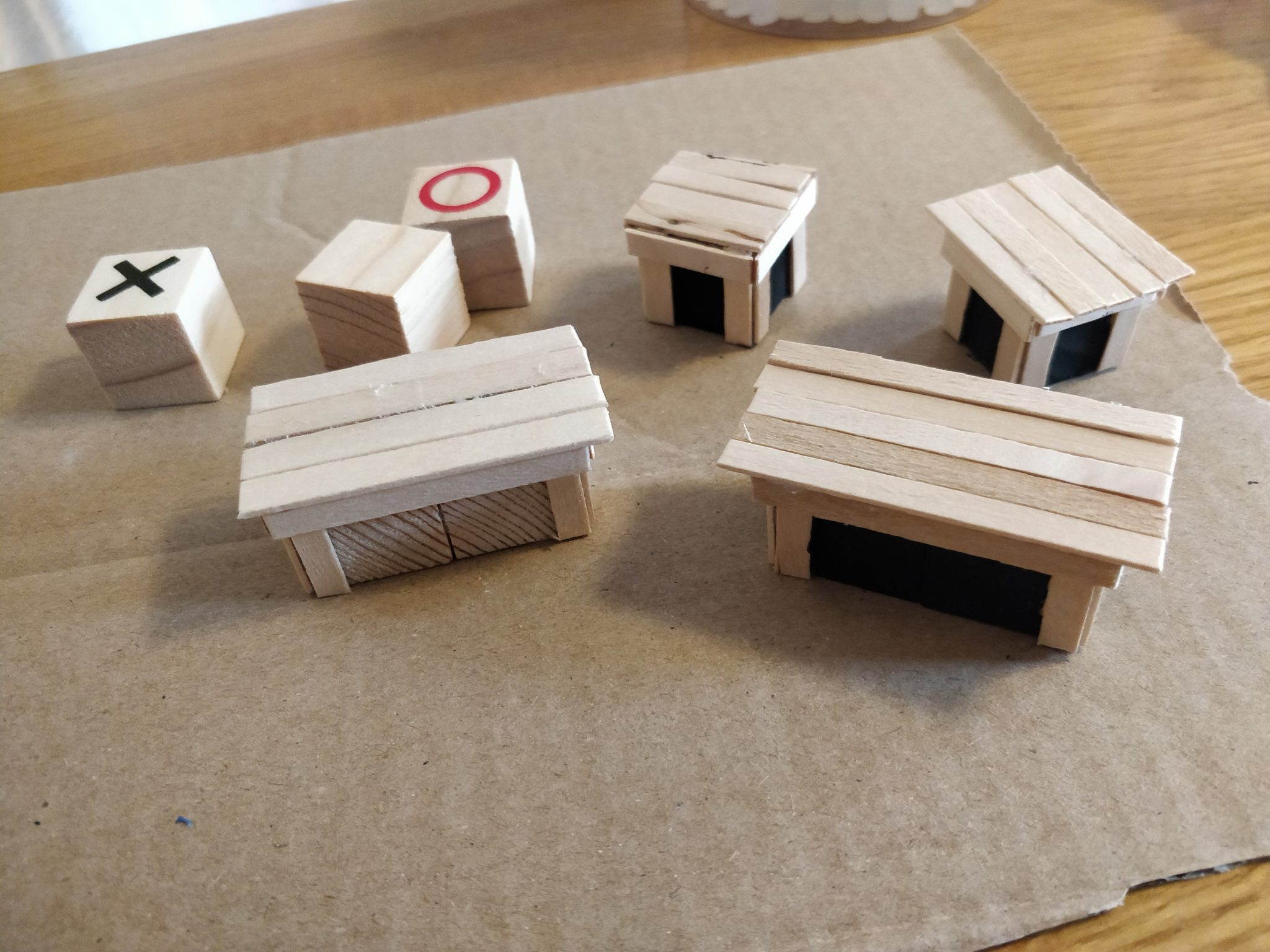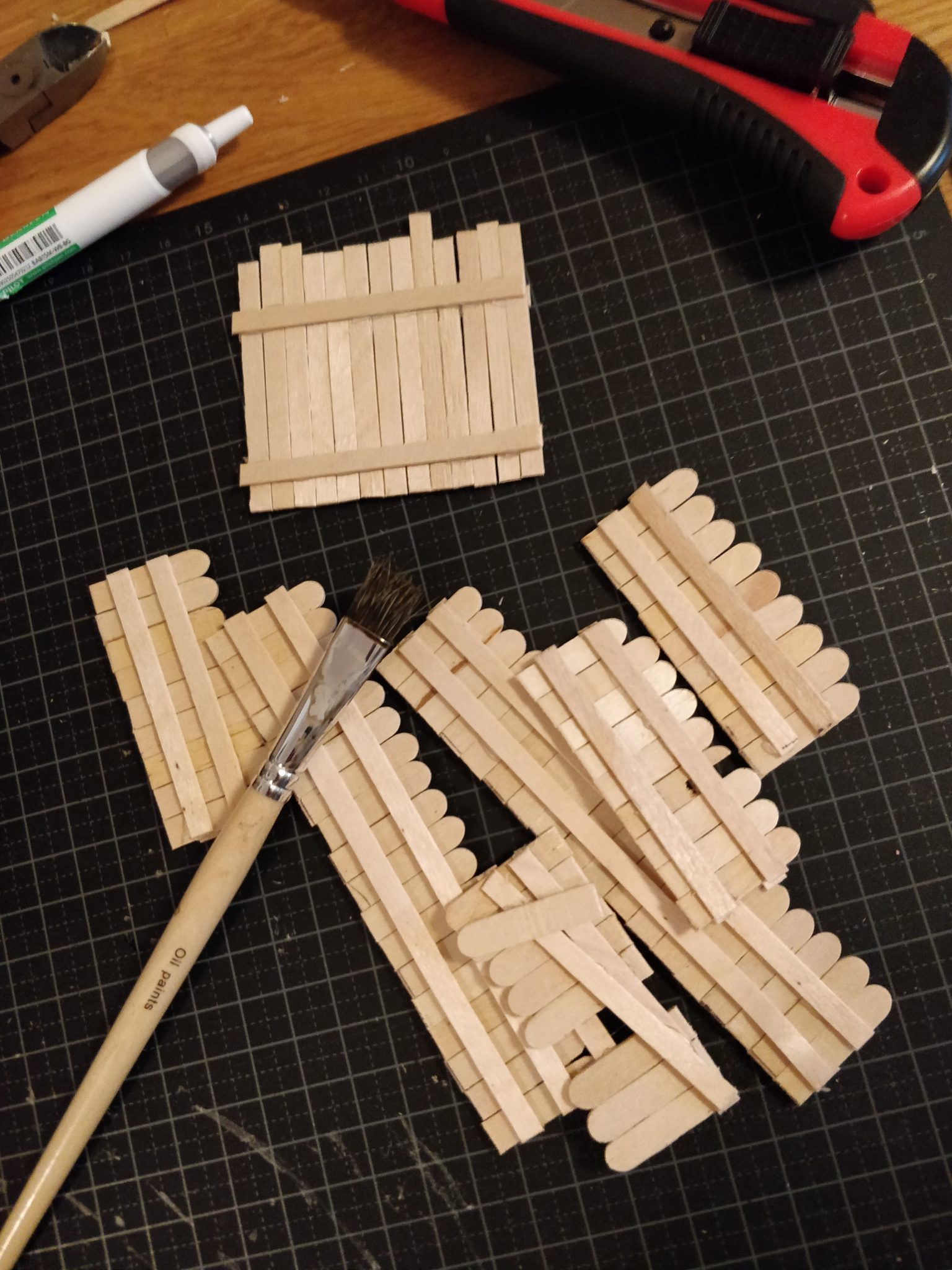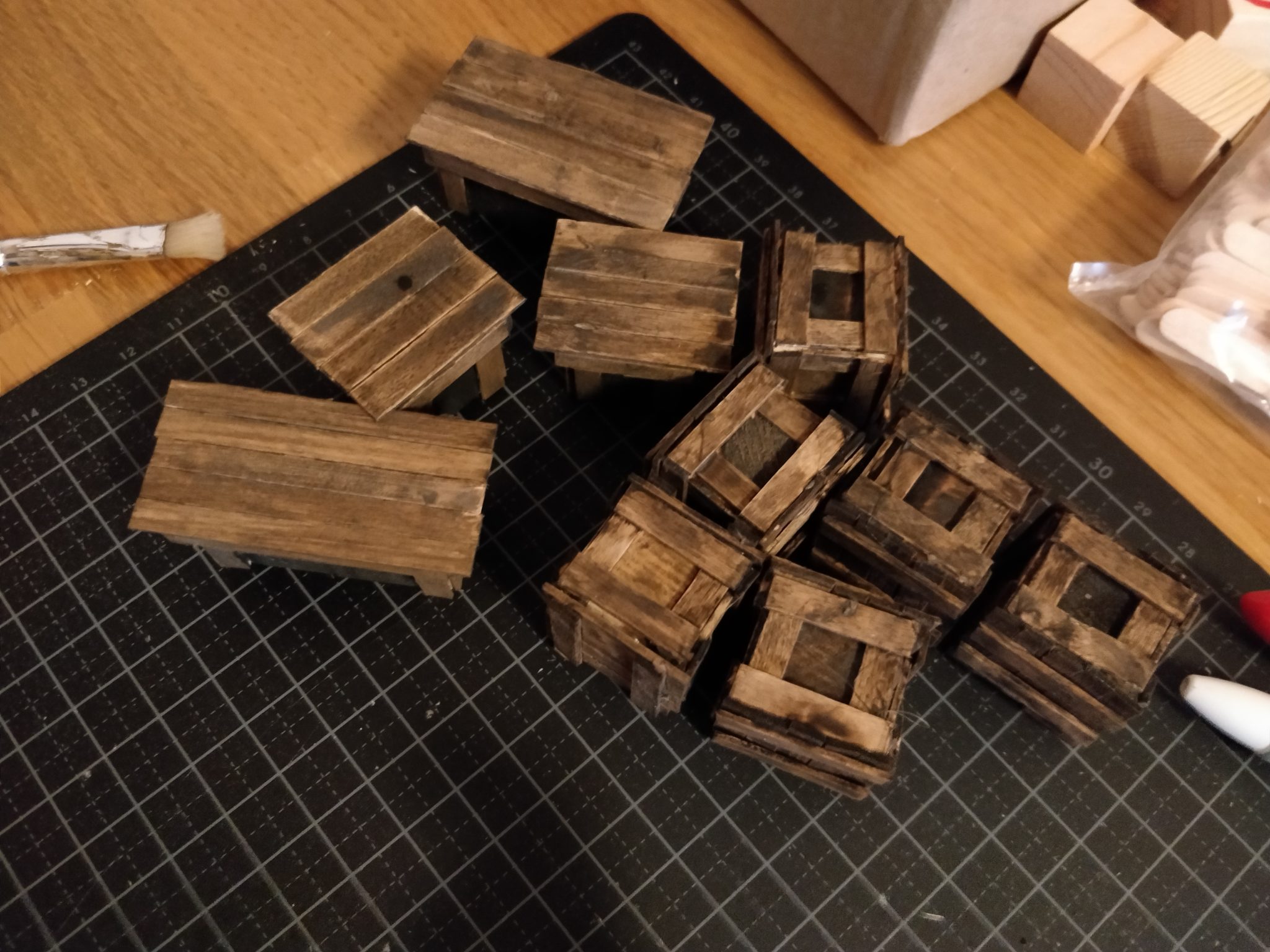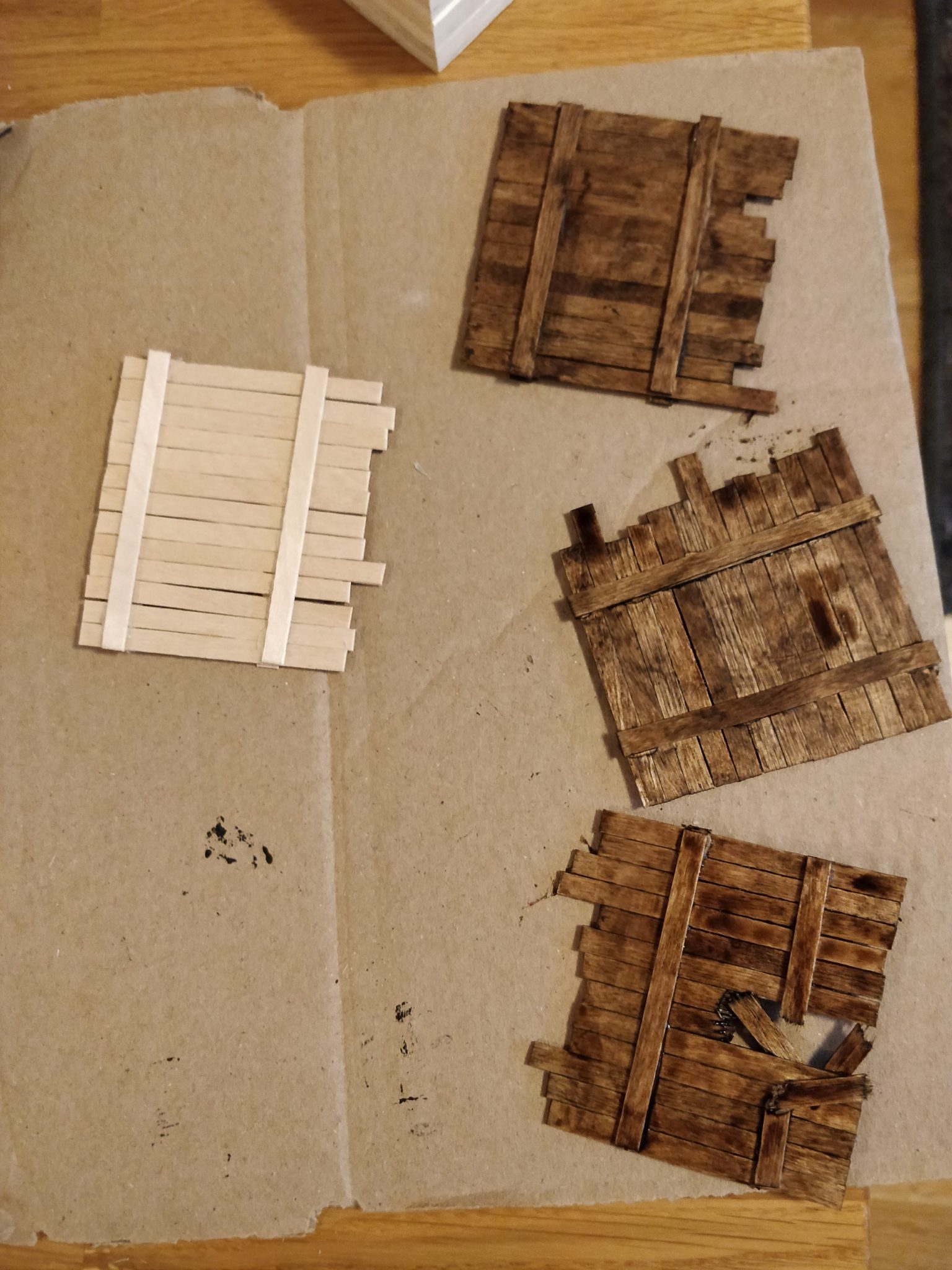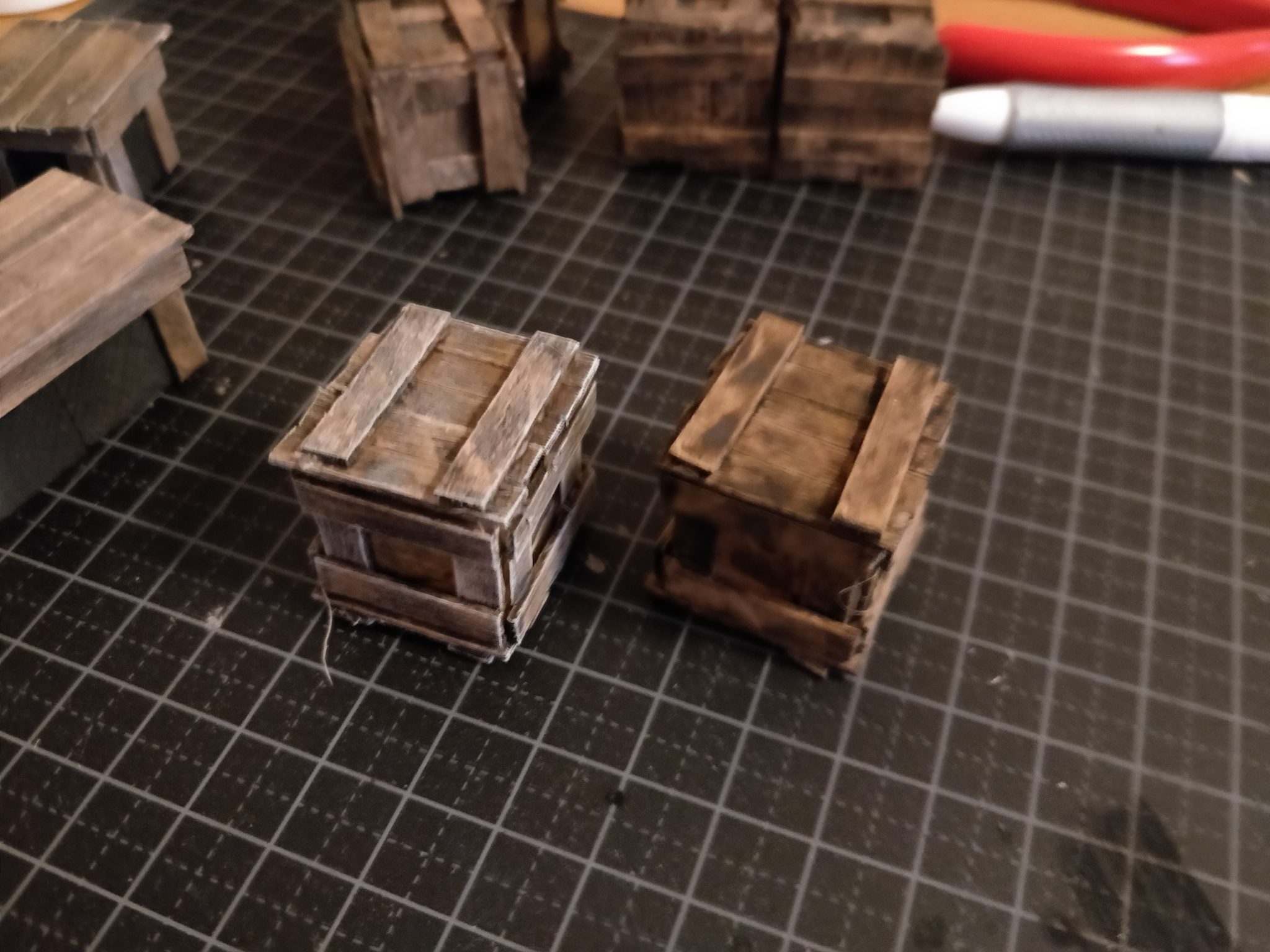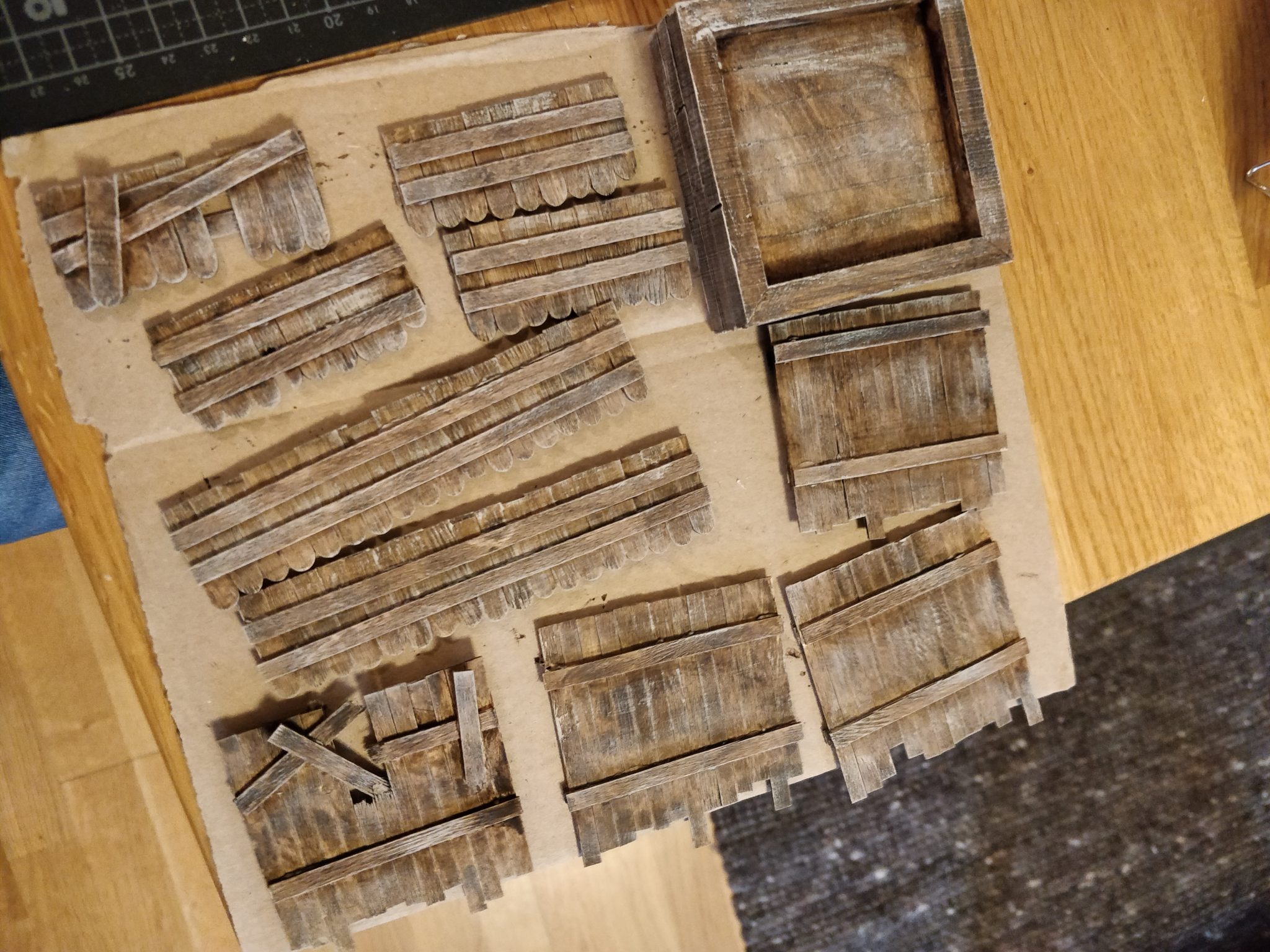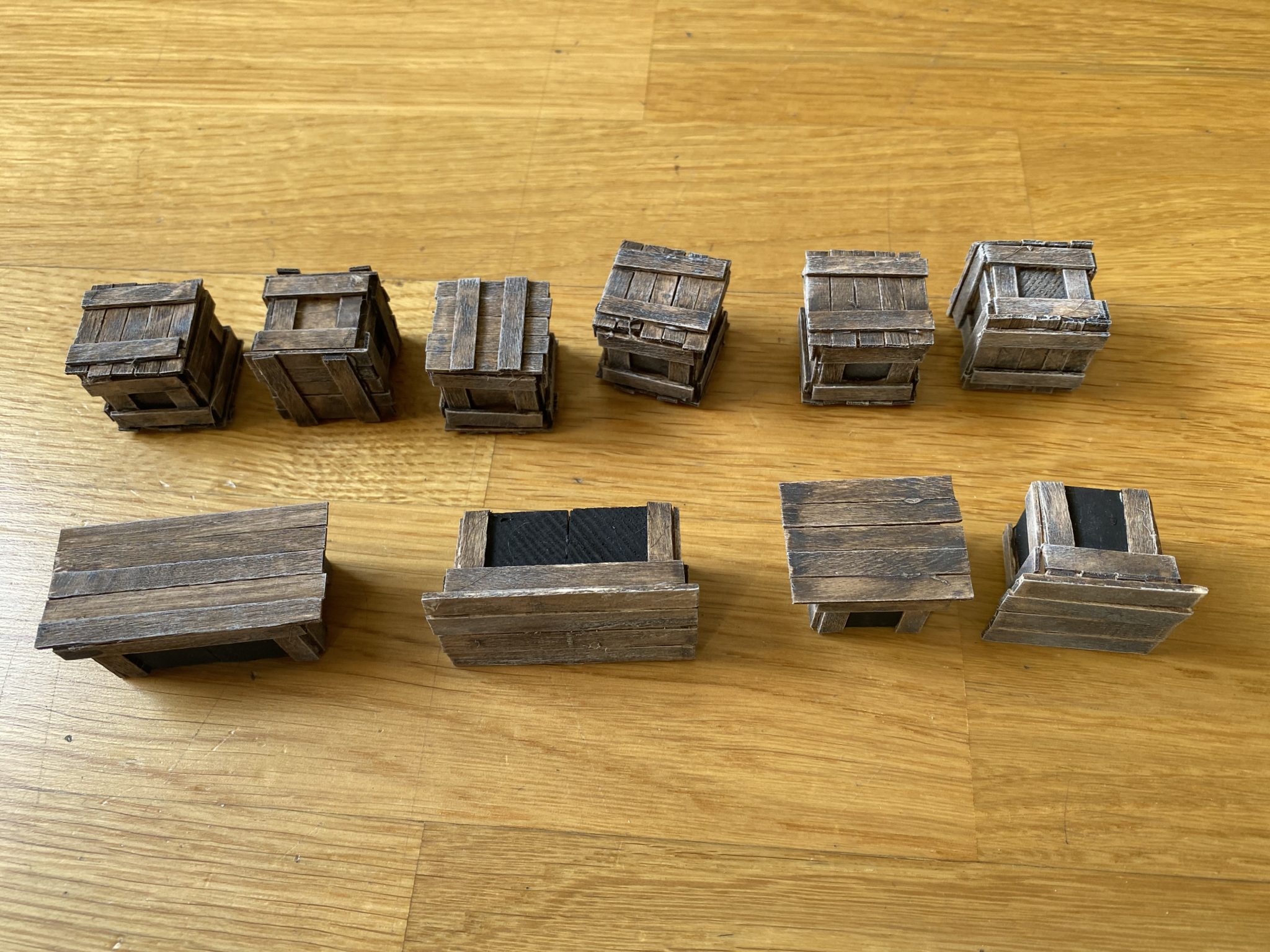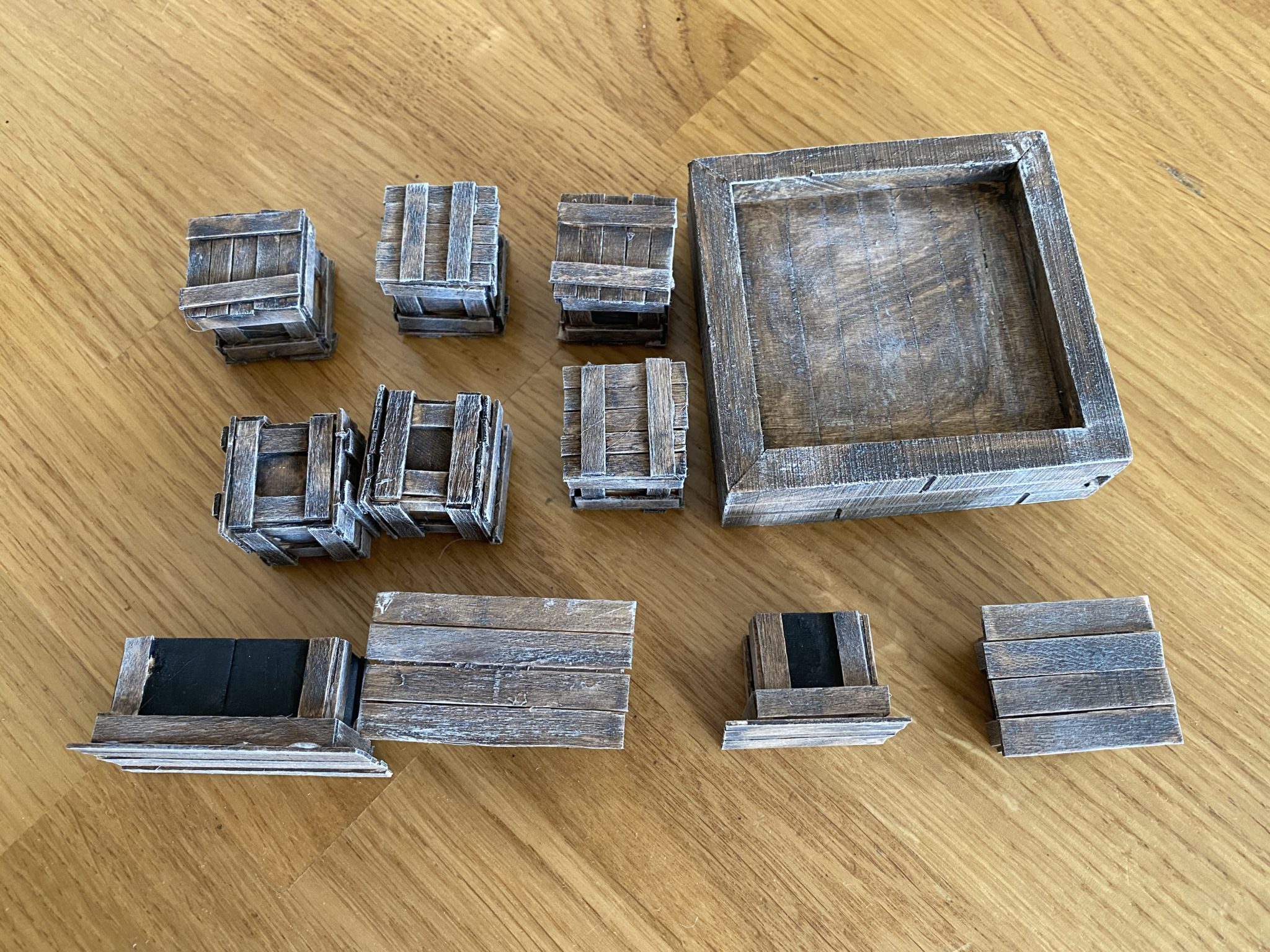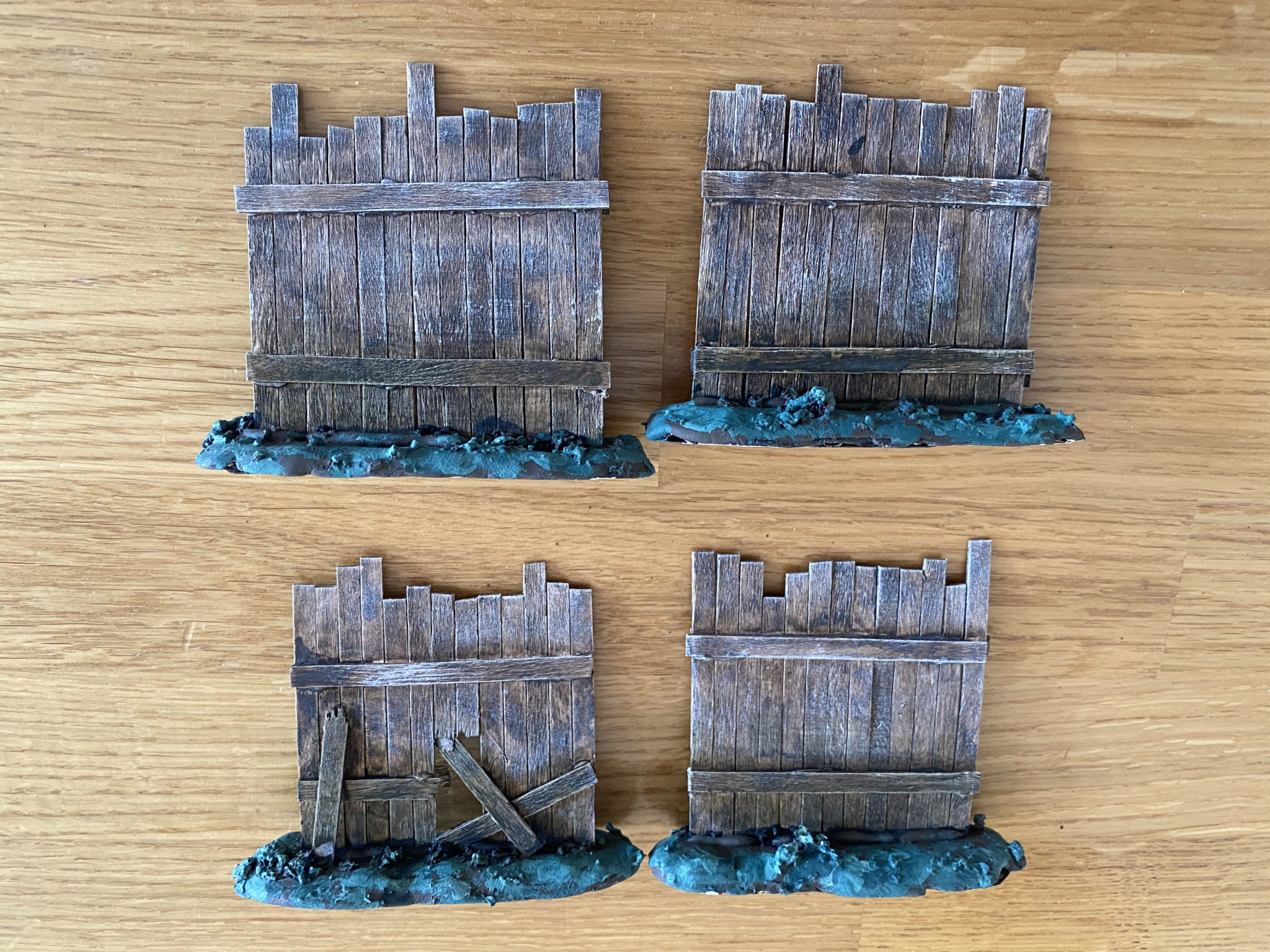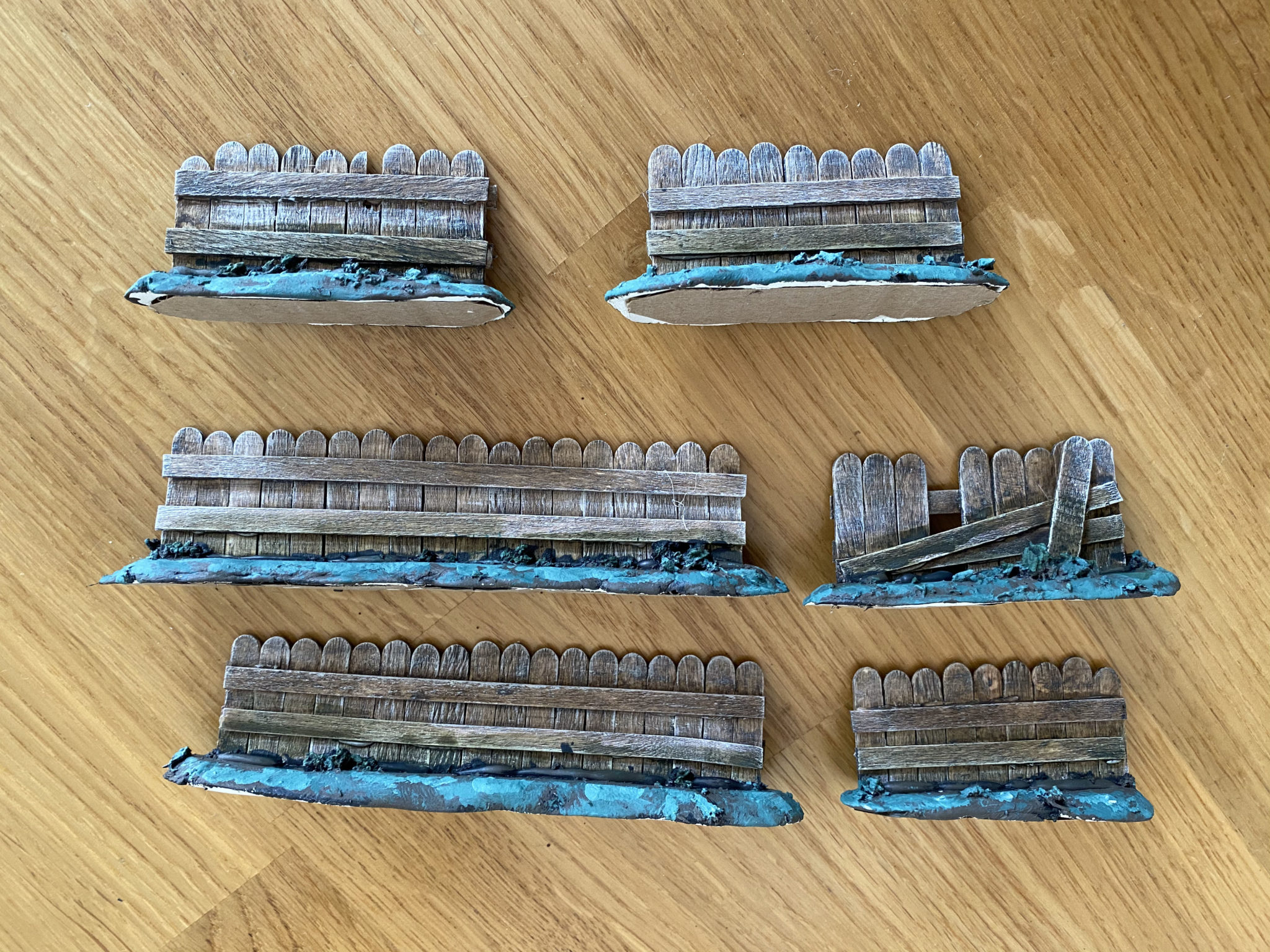 Doors and walls
I then made a set of doors of some of the foamcore and some of the stirsticks. I think they look more shabby than I intended but they will do and they will be a nice addition to the more polished doors I have in storage.
Finally, I created two sets of walls: One set made out of clay and one set out of the surplus foamcore.
The clay one caused me a heap a problems as all the bits fell apart and I had to glue them together. It turned out alright in the end although the elements look a bit more unstable as planned. I also made a pillar, a well and a fireplace with the clay.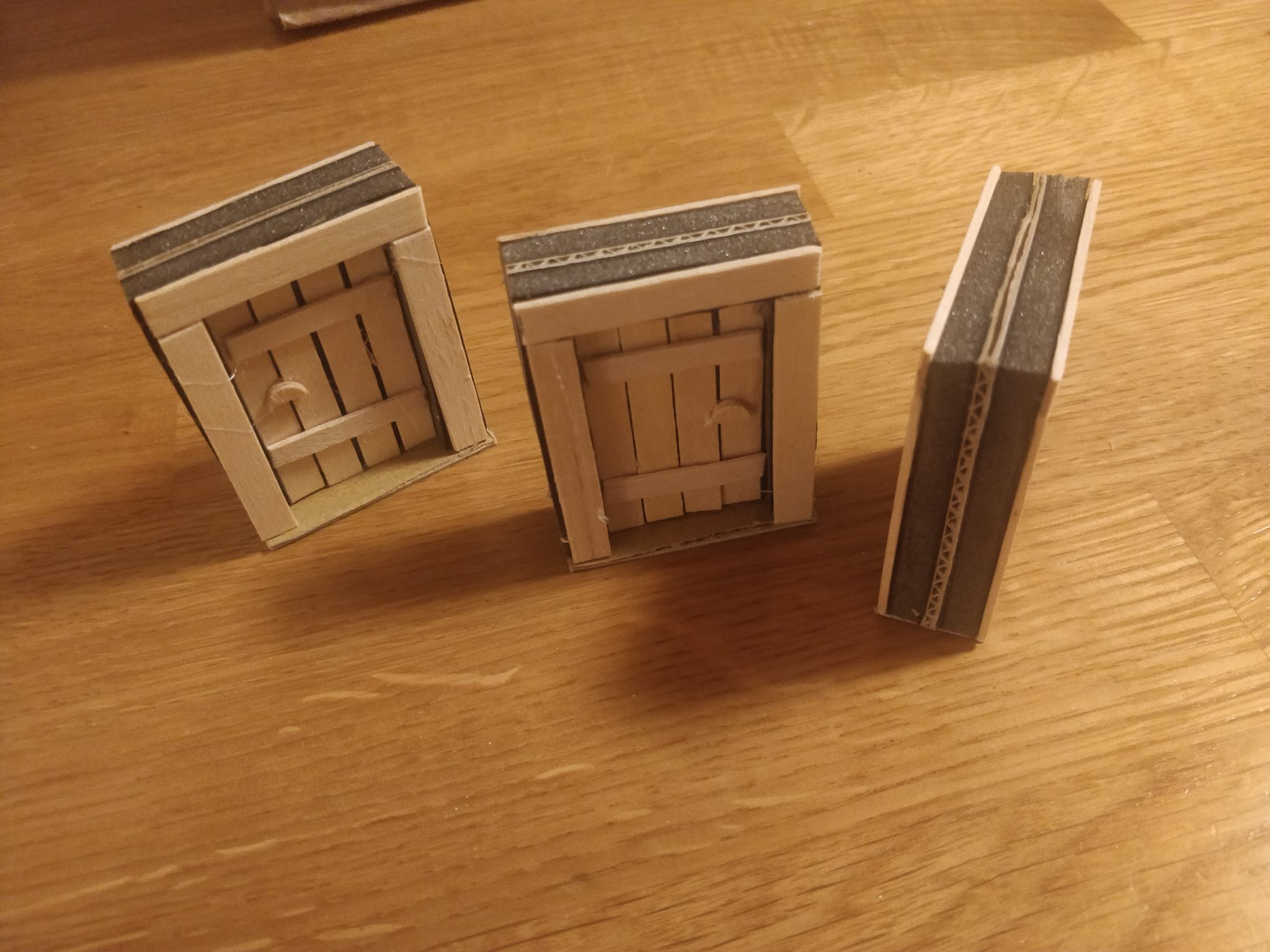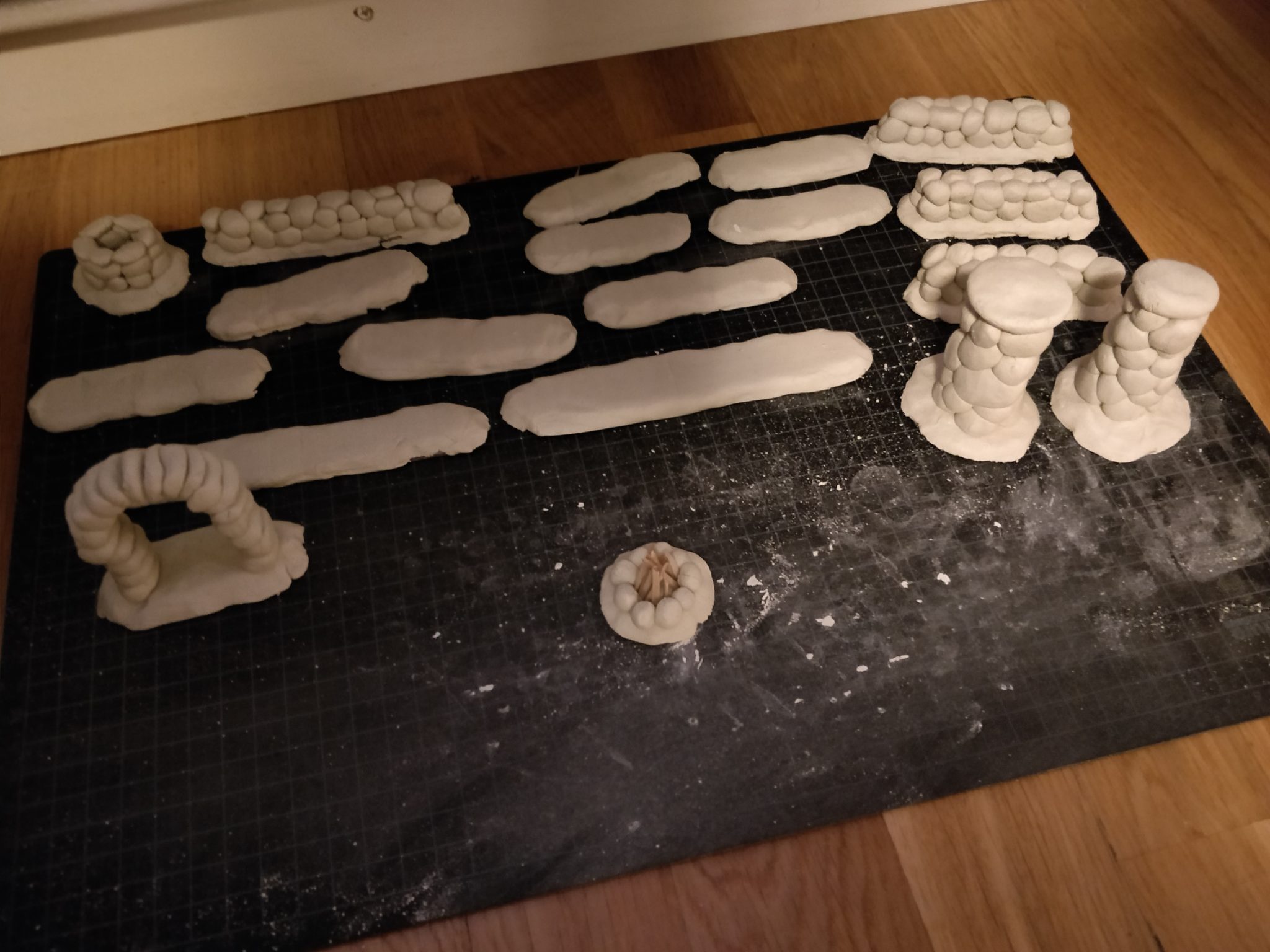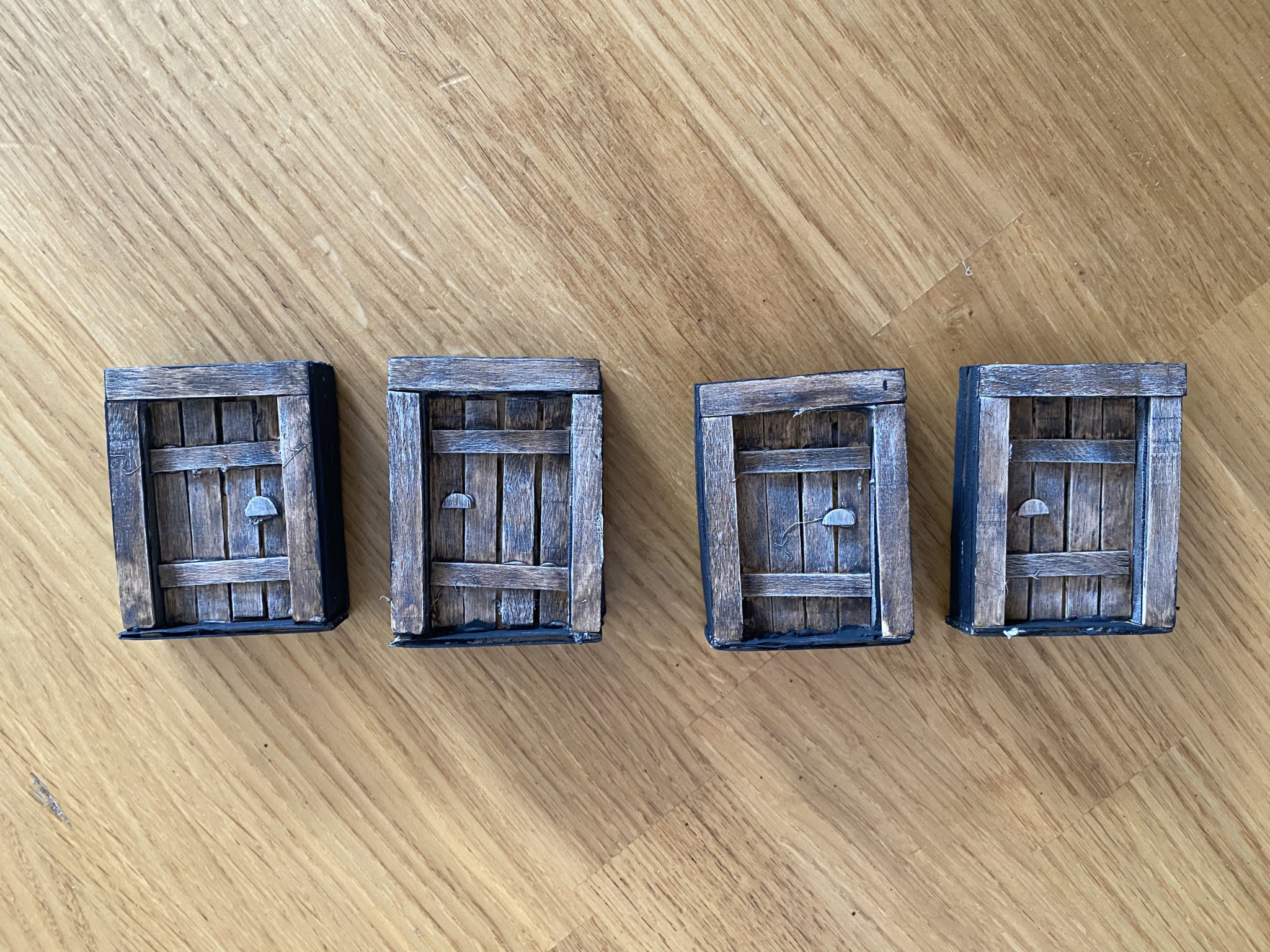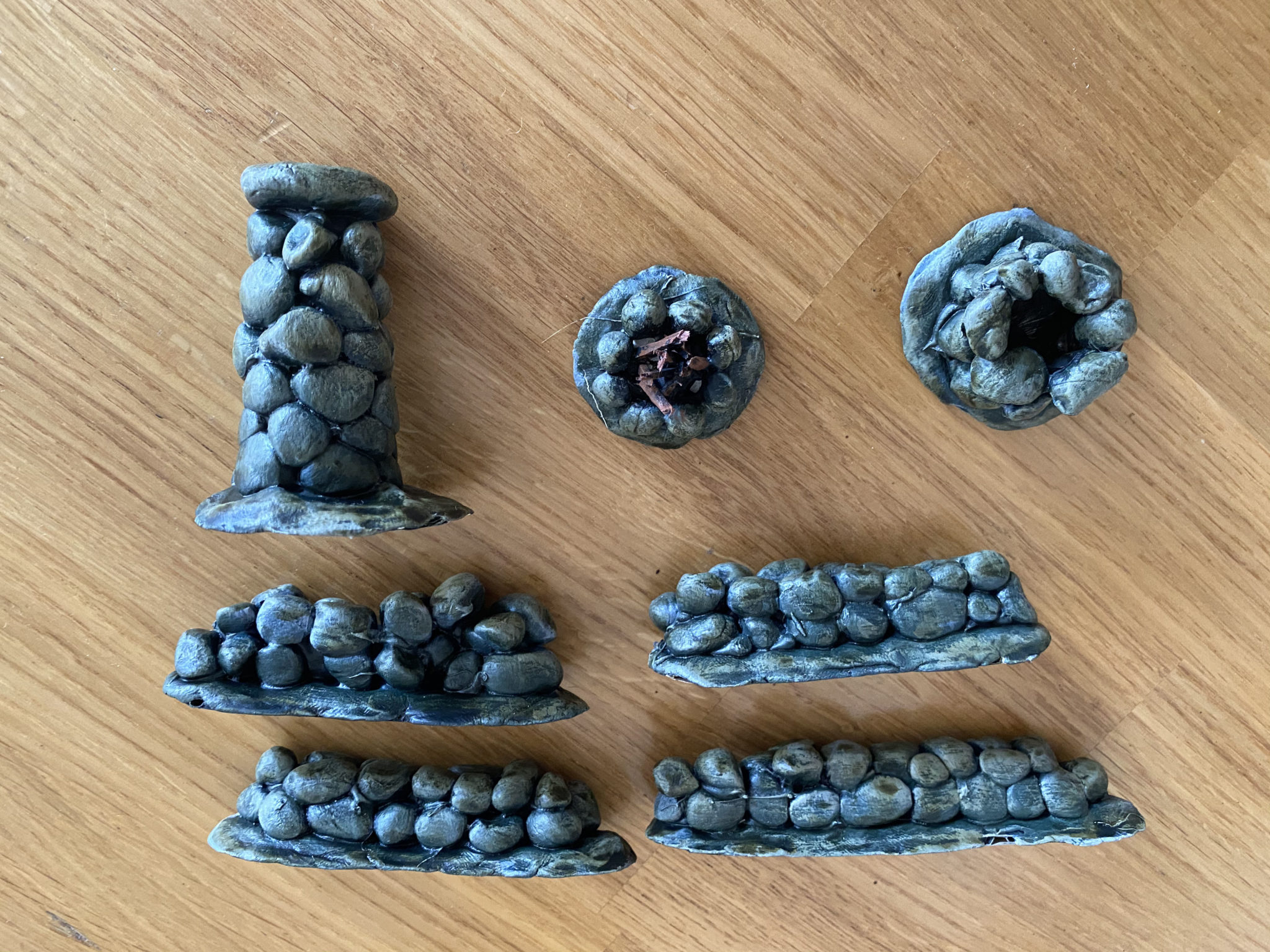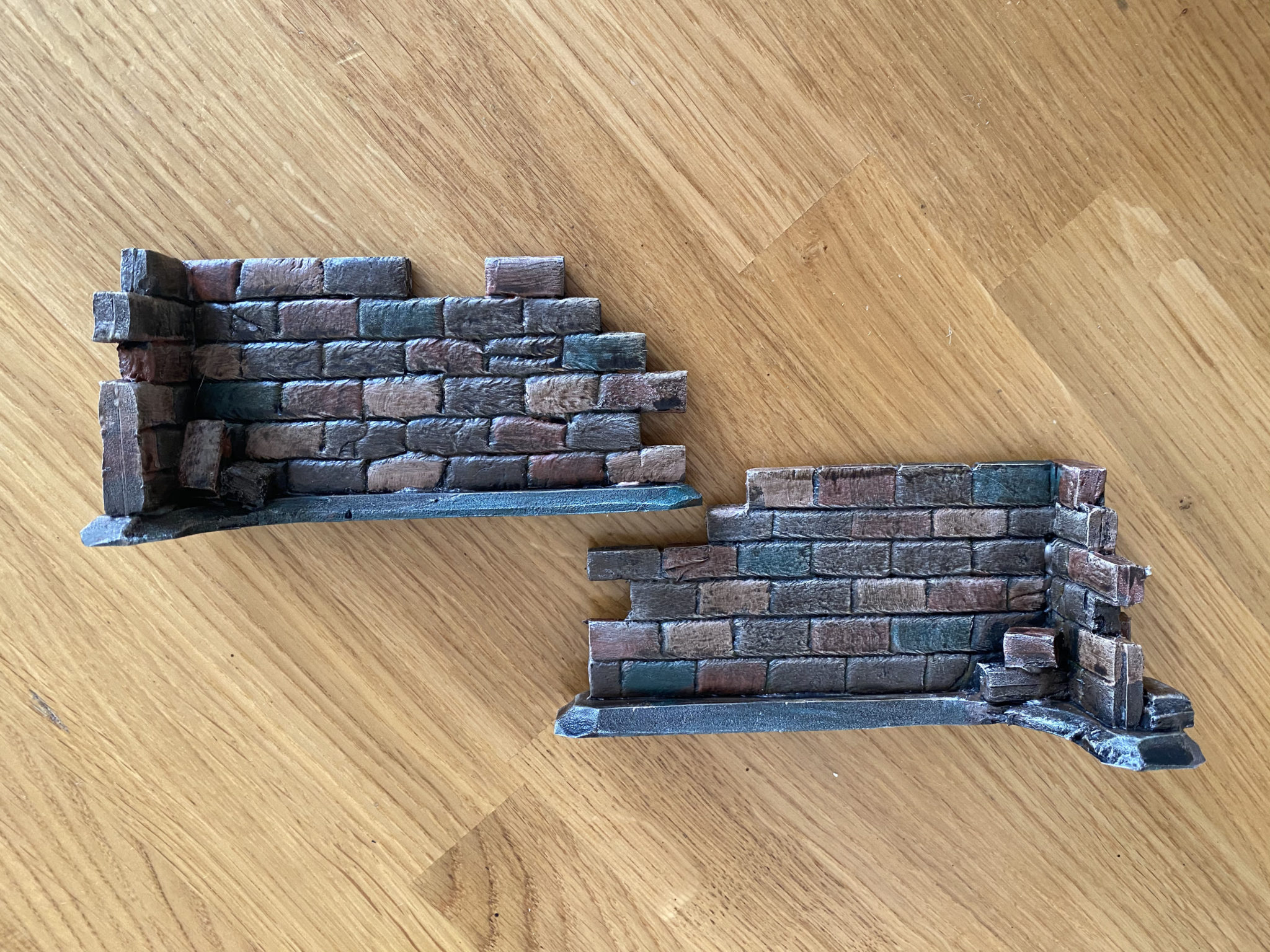 All together now
With these few bits, I can create numerous set-ups. Here are a few.
Ambushing the warehouse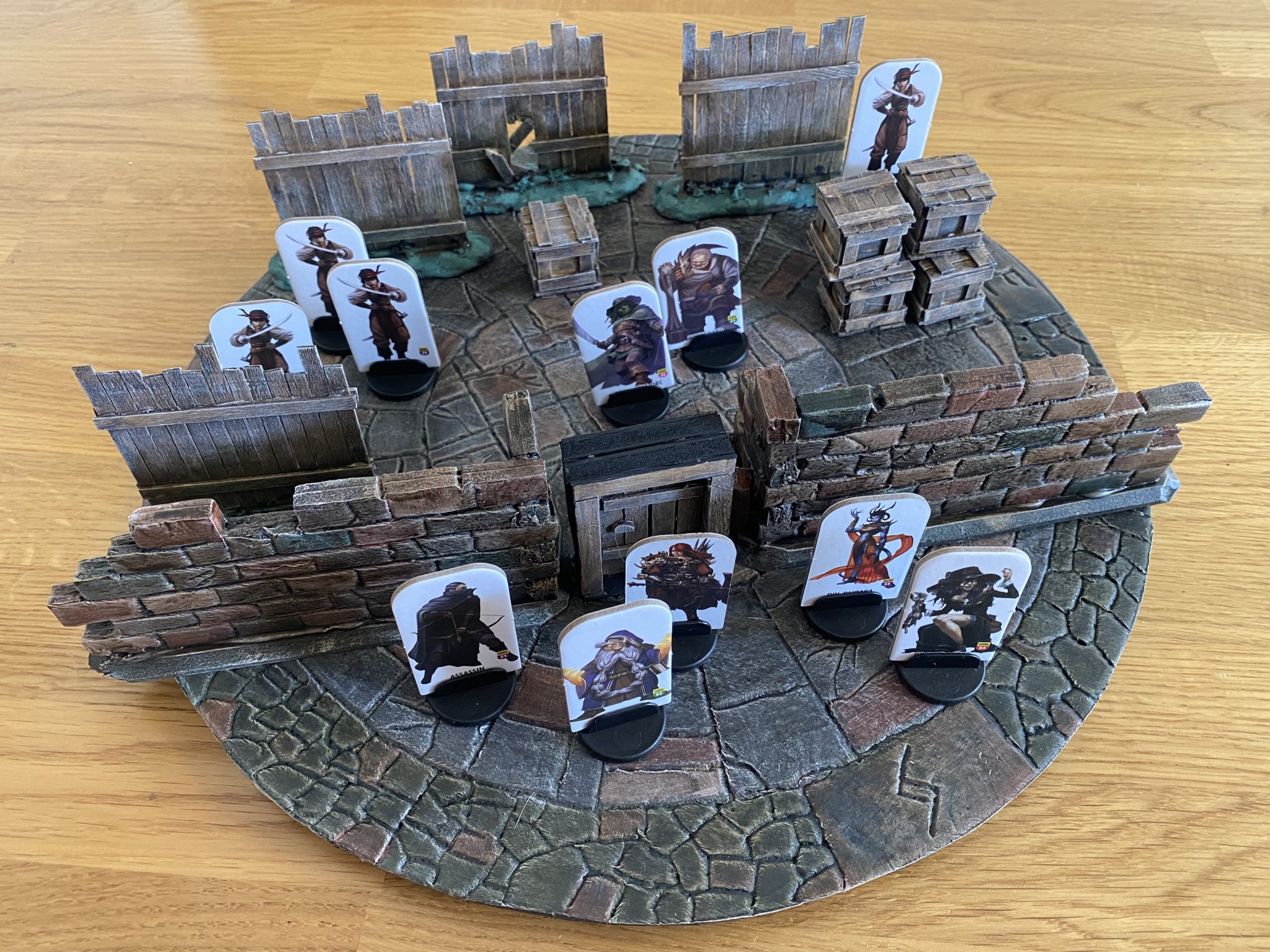 Trouble in the Tavern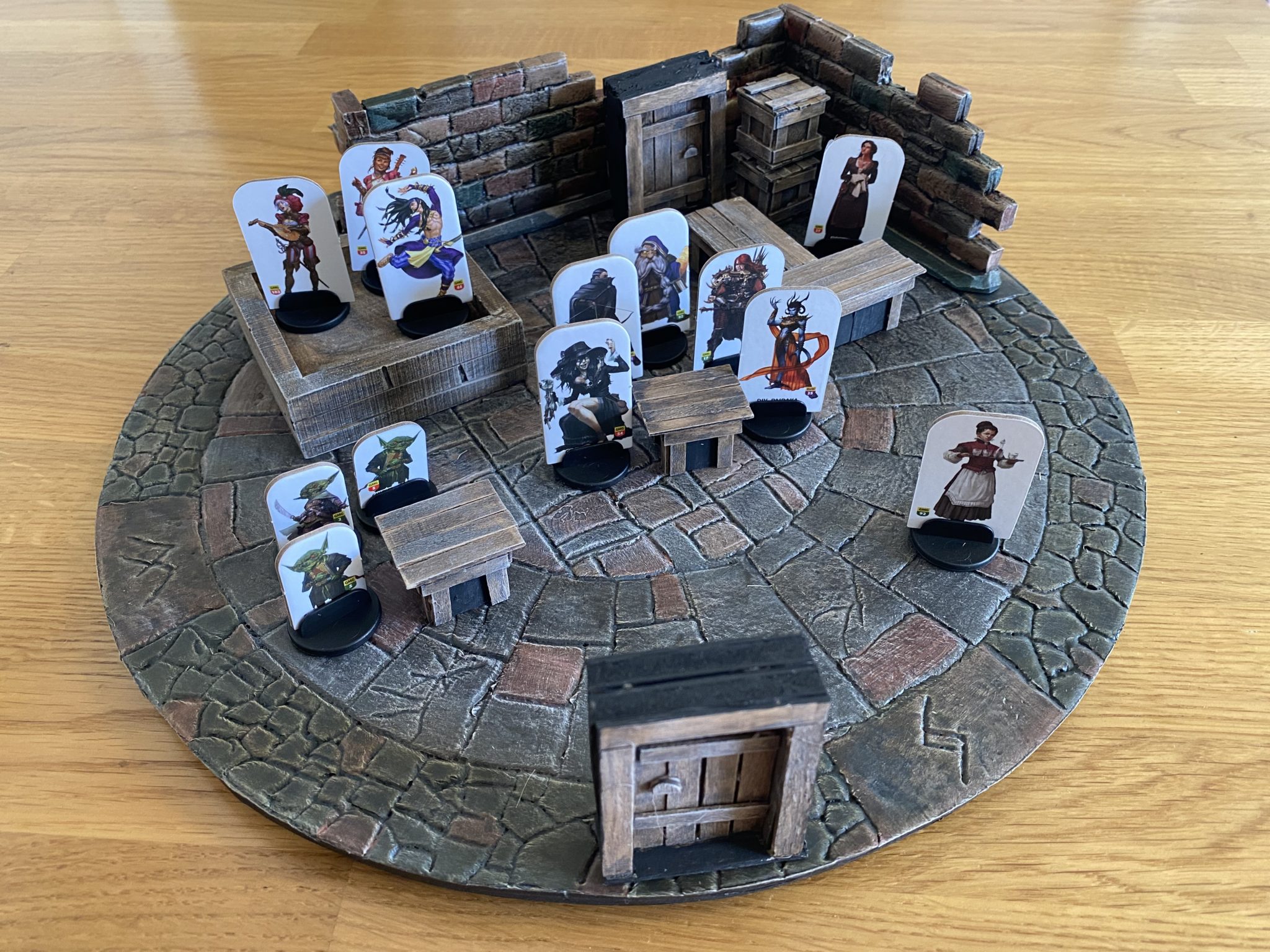 The Hag's Hut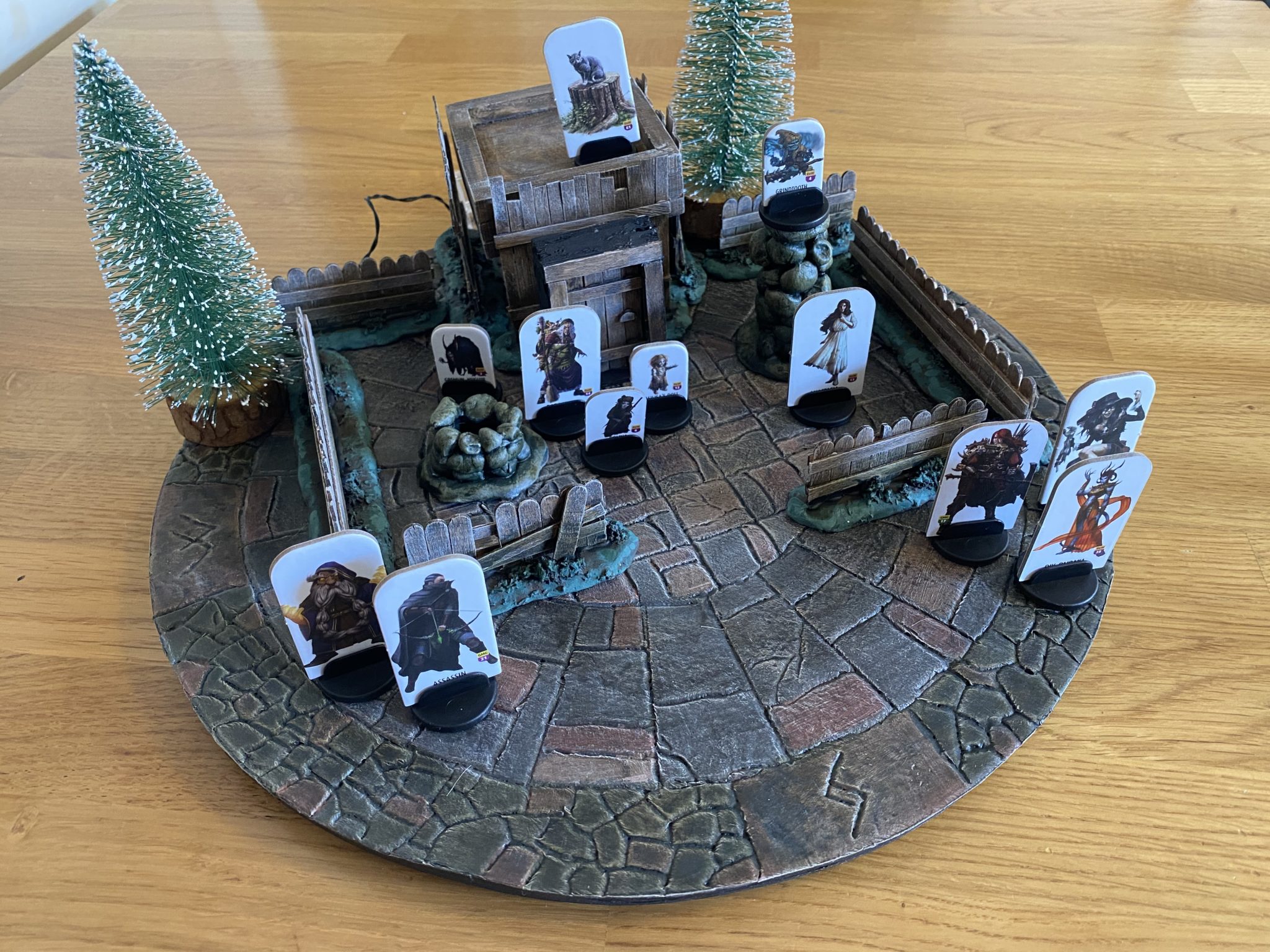 Long Rest in the Forest Ruins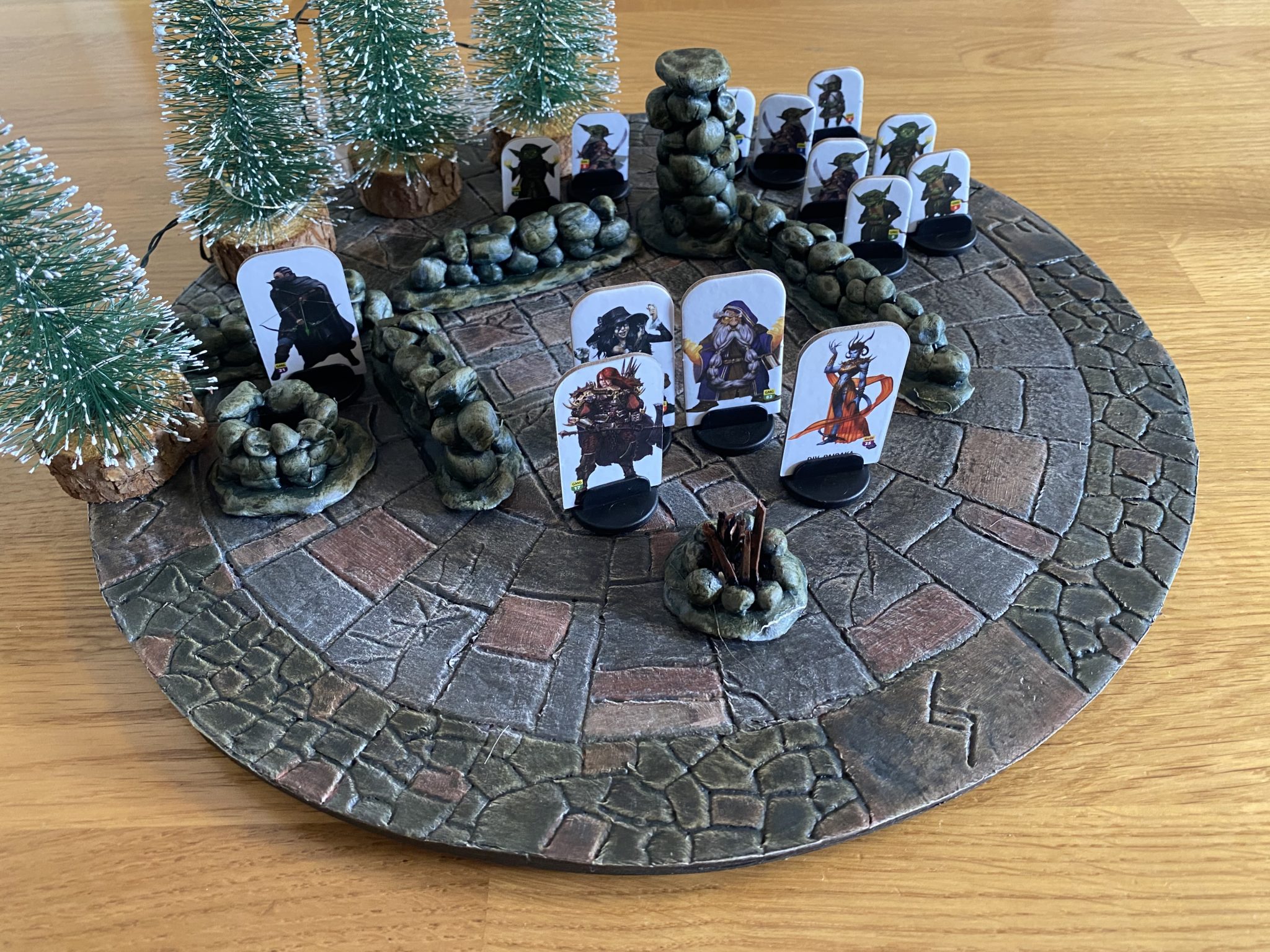 Battle in the Underground Ruins