Now that we are starting to settle in in Copenhagen, I thought it would be fun to start creating some bigger scenery pieces having been using UDT almost exclusively for last 18 months.
And I did have an upcoming D&D session I wanted to run as a small classic dungeon crawl in a temple consisting of a courtyard, a connecting corridor and the actual temple hall inside.
So I created two sets: First one is more classic dungeon style, with tiles and stones cut out with a hotwire, and the second a more civilised look that I can use for the inner temple but also for castles, ballrooms, theatres etc in the future.
Quite happy with the result and so much fun to create.
Starting with shaping the XPS foam. I have to say that this white version I found here in Copenhagen, was much more difficult to work with than the blue and grey version I've found in London in the past. Cutting through it left some nasty uneven surfaces when cut in a certain direction.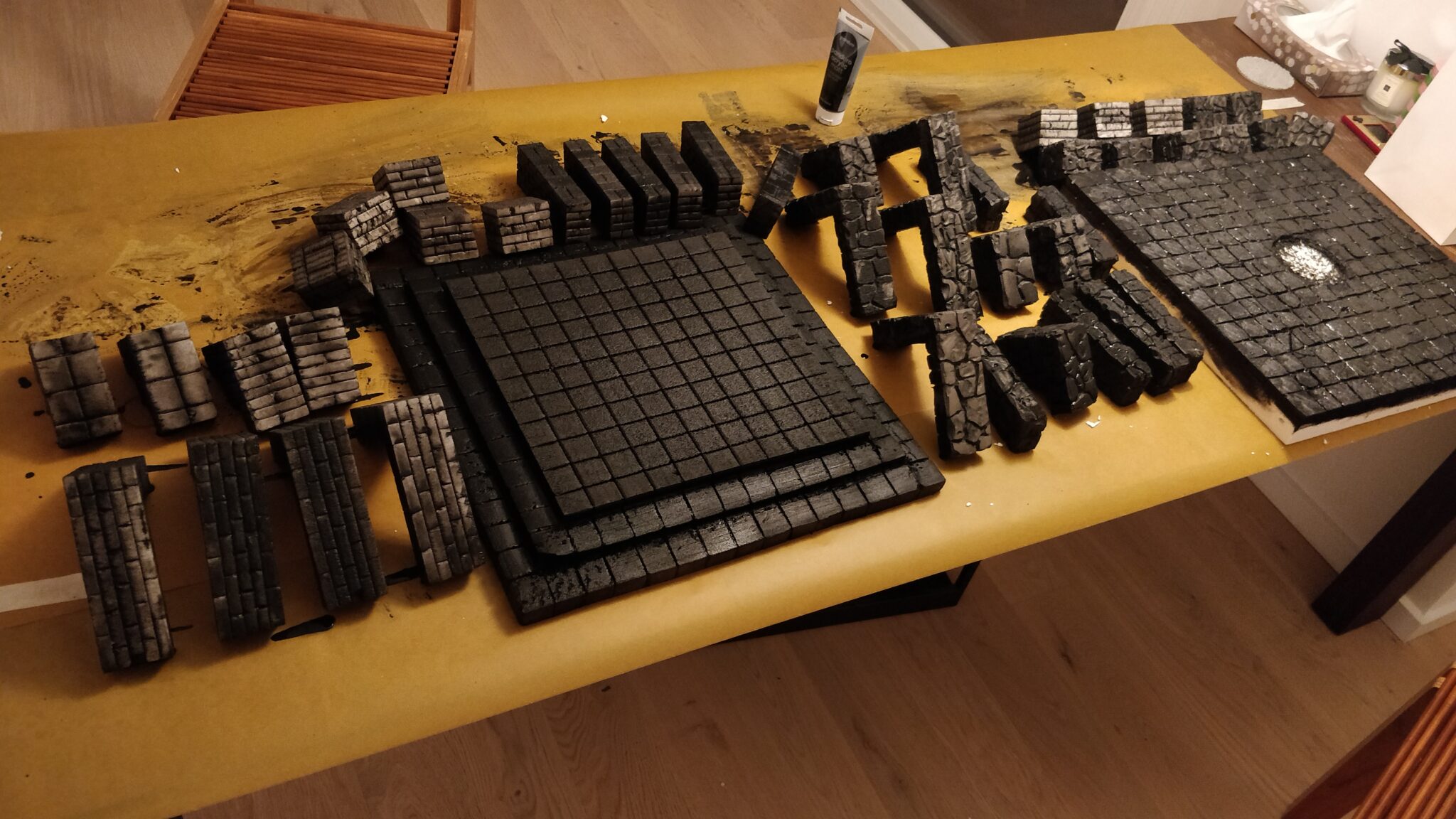 Painting it all black was a bit nerve wracking with the nice new floor underneath.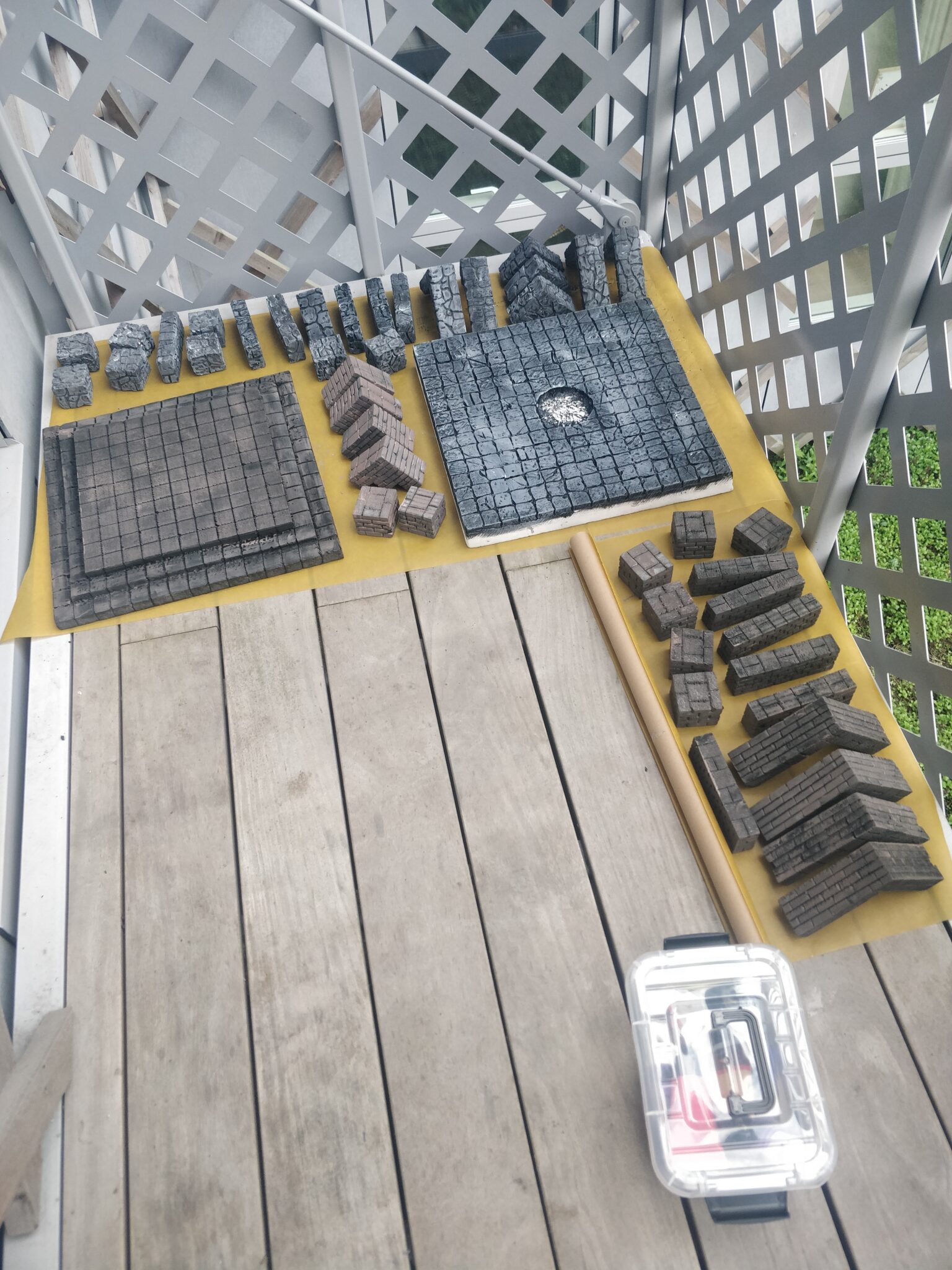 First round of colouring. Happy with the dungeon set, but not with the posh set. We will fix that later.
Here's the finished dungeon set to start with.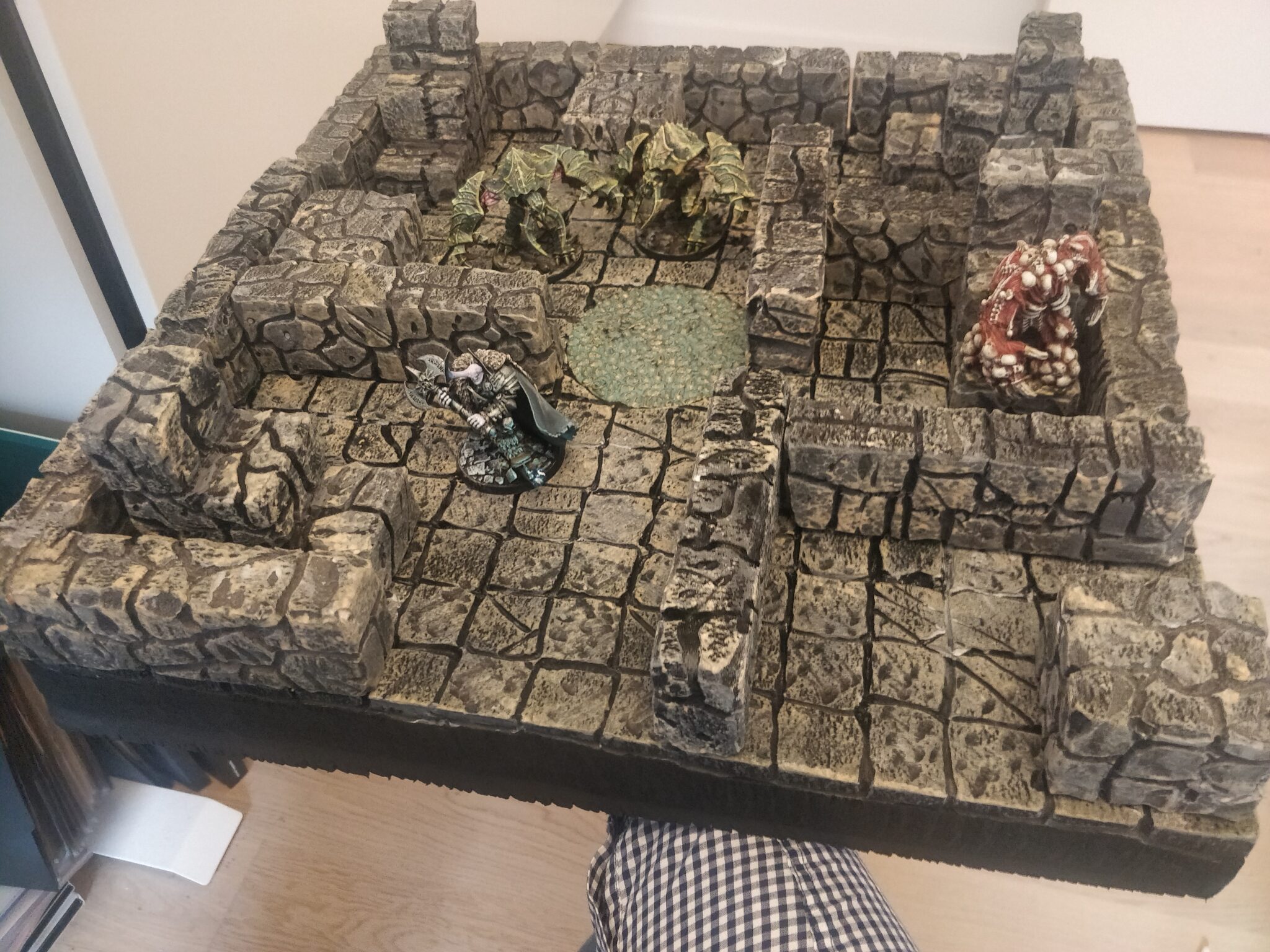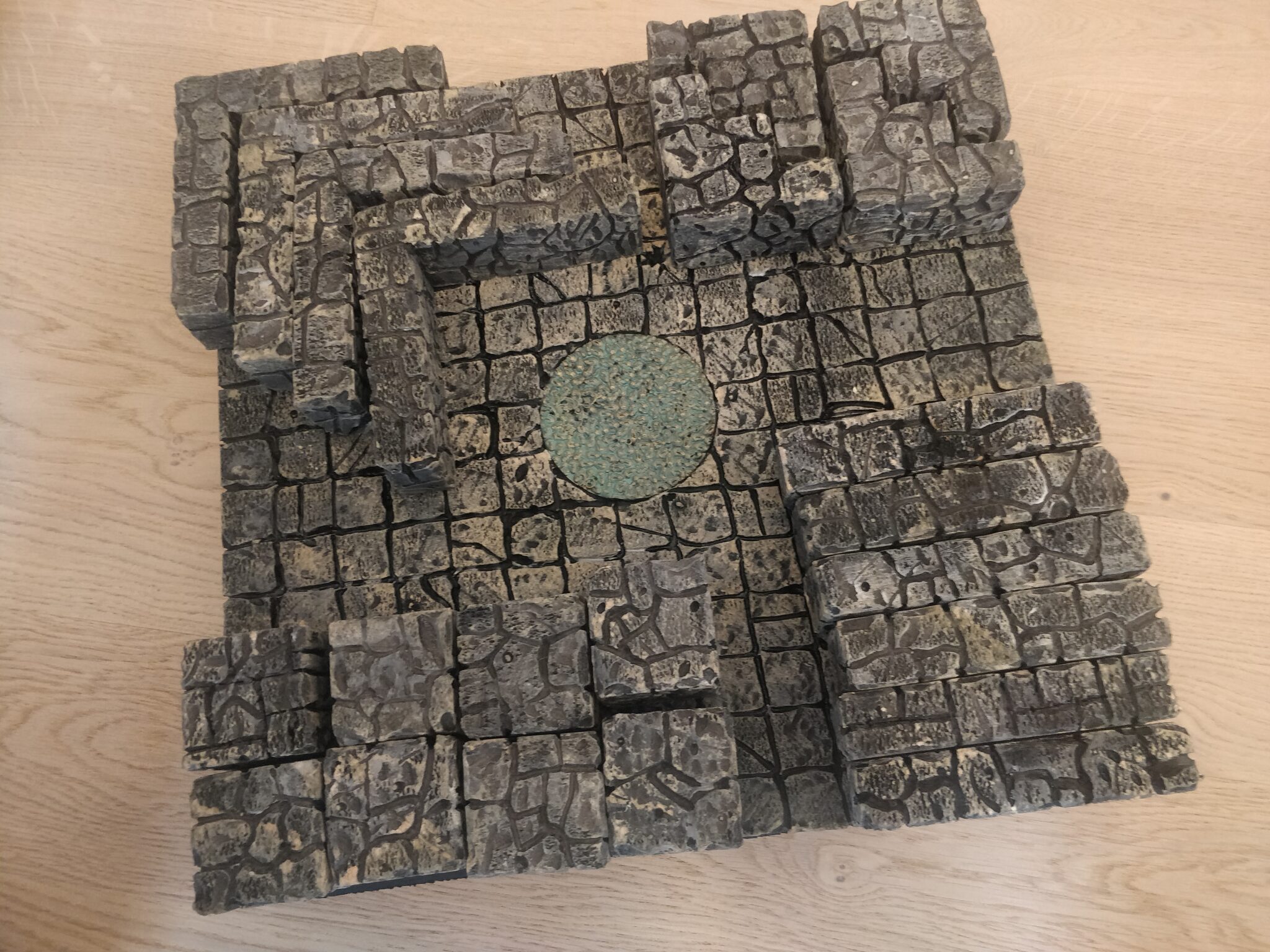 The centre ornament is a base from the board game Kingdom Death Monster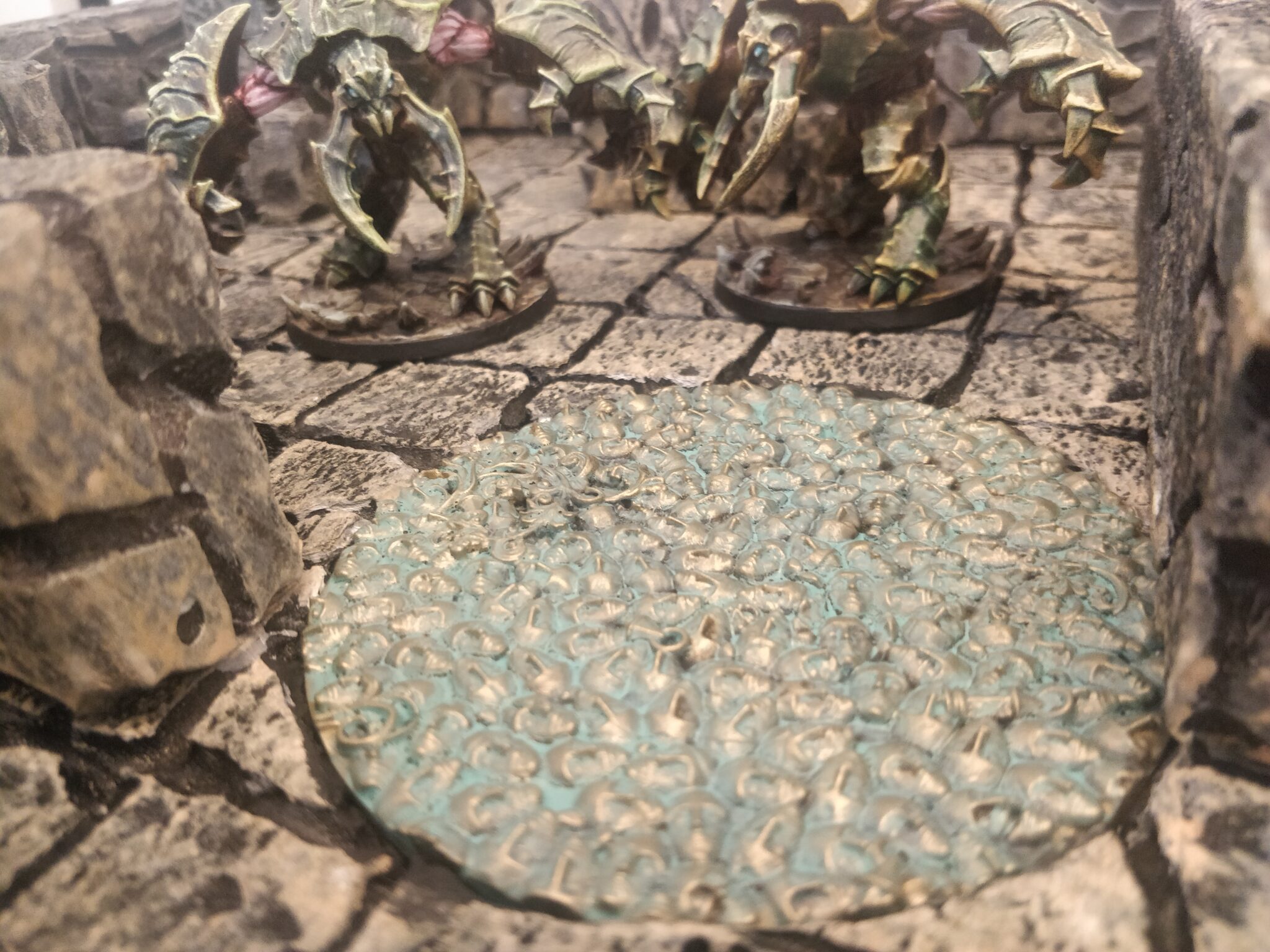 On to the posh set…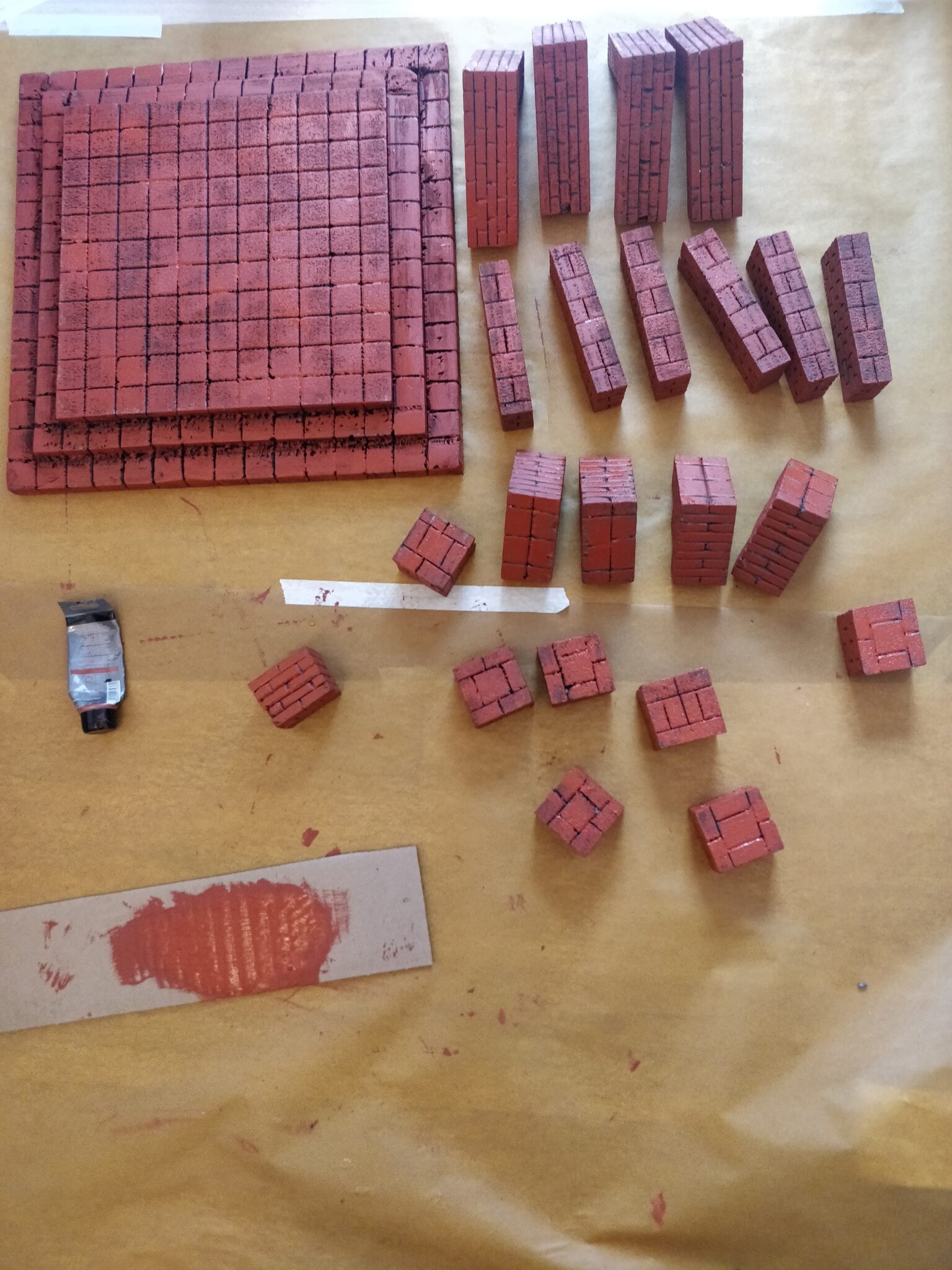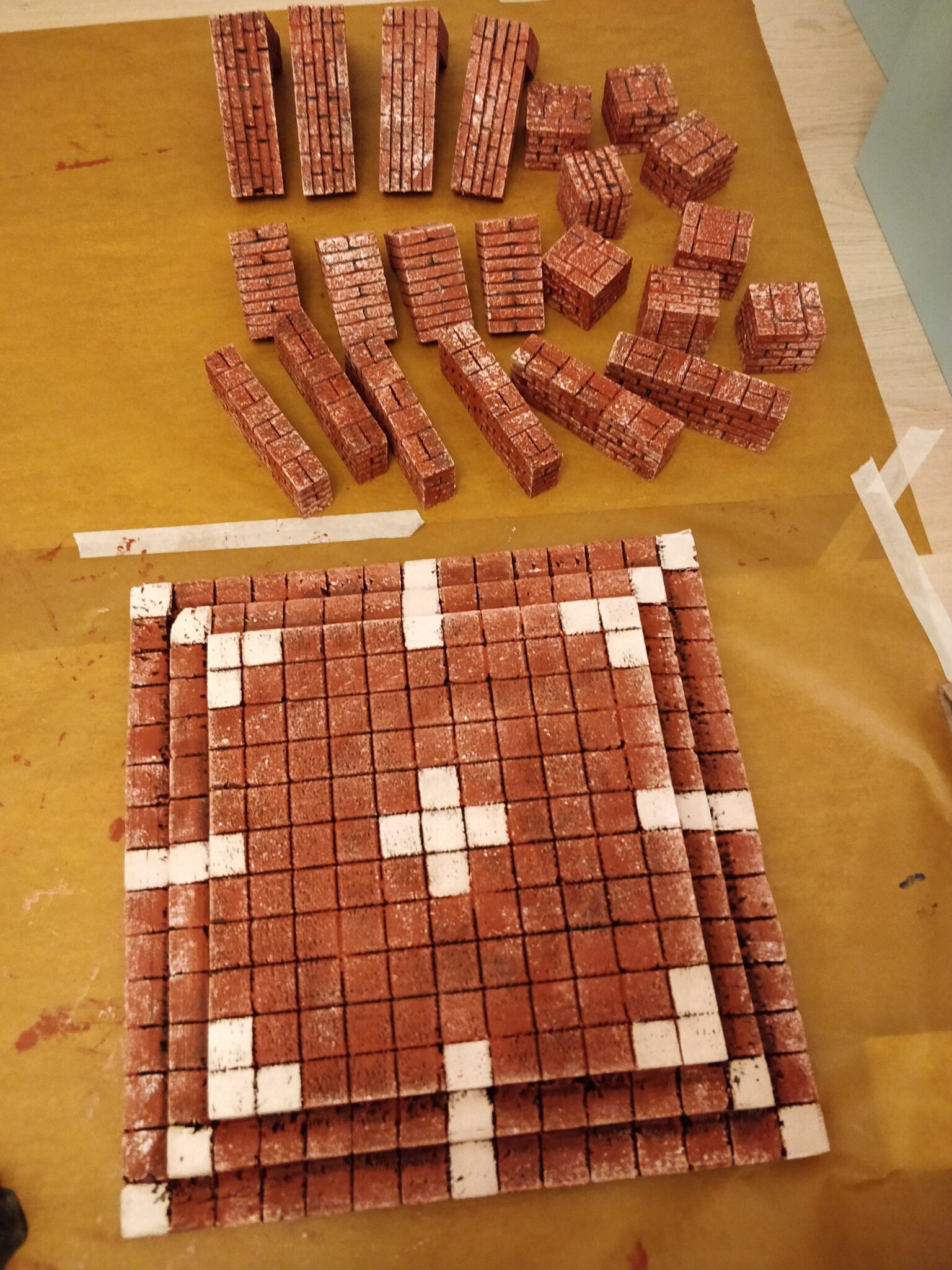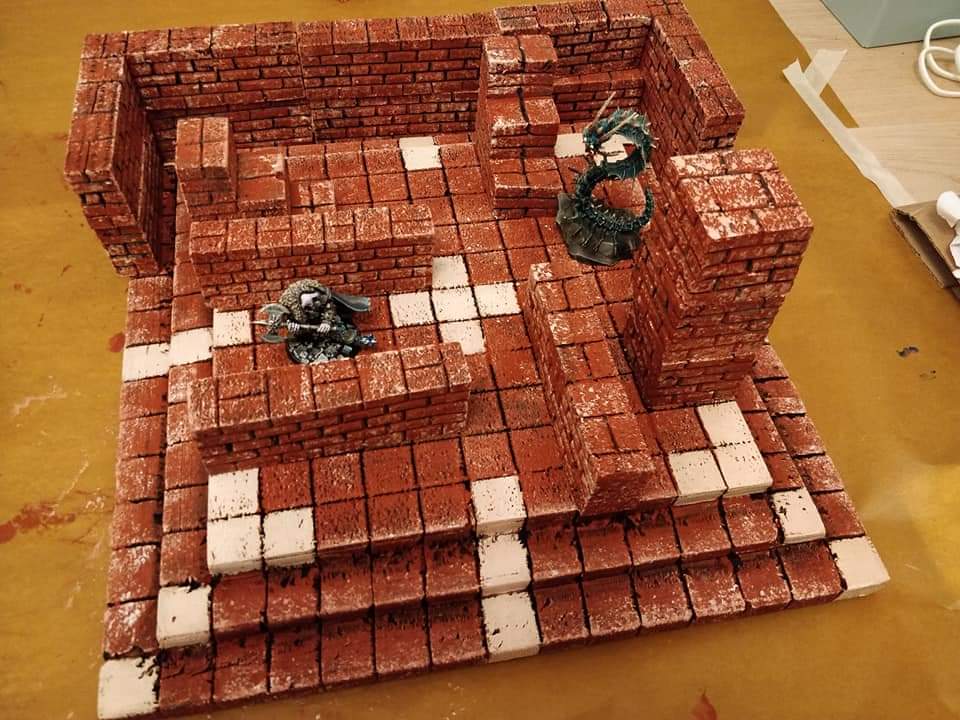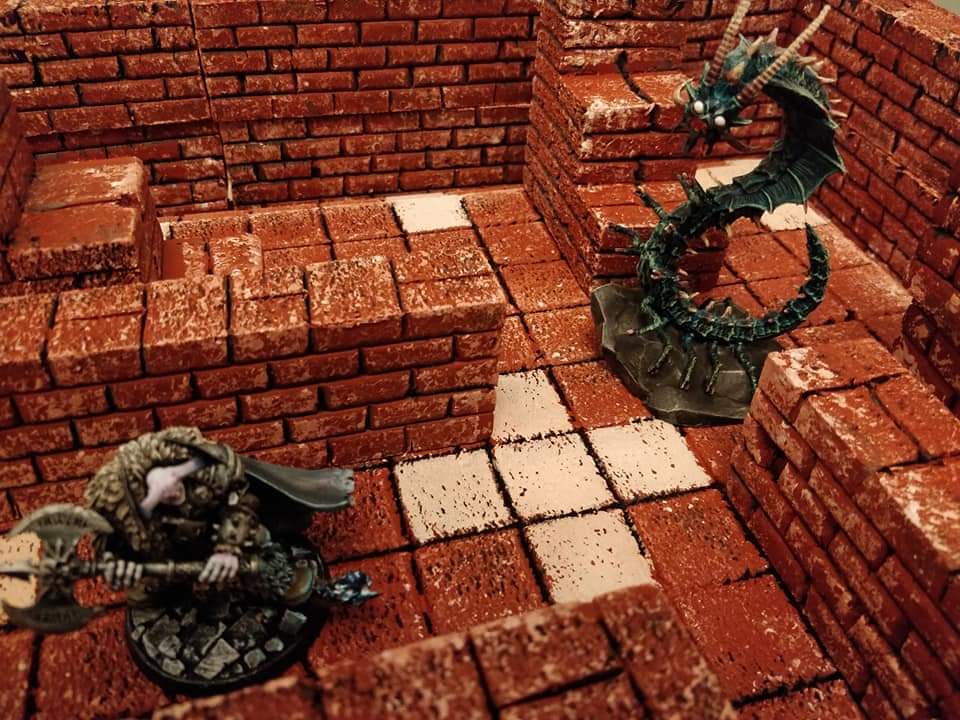 Added some blue decorations later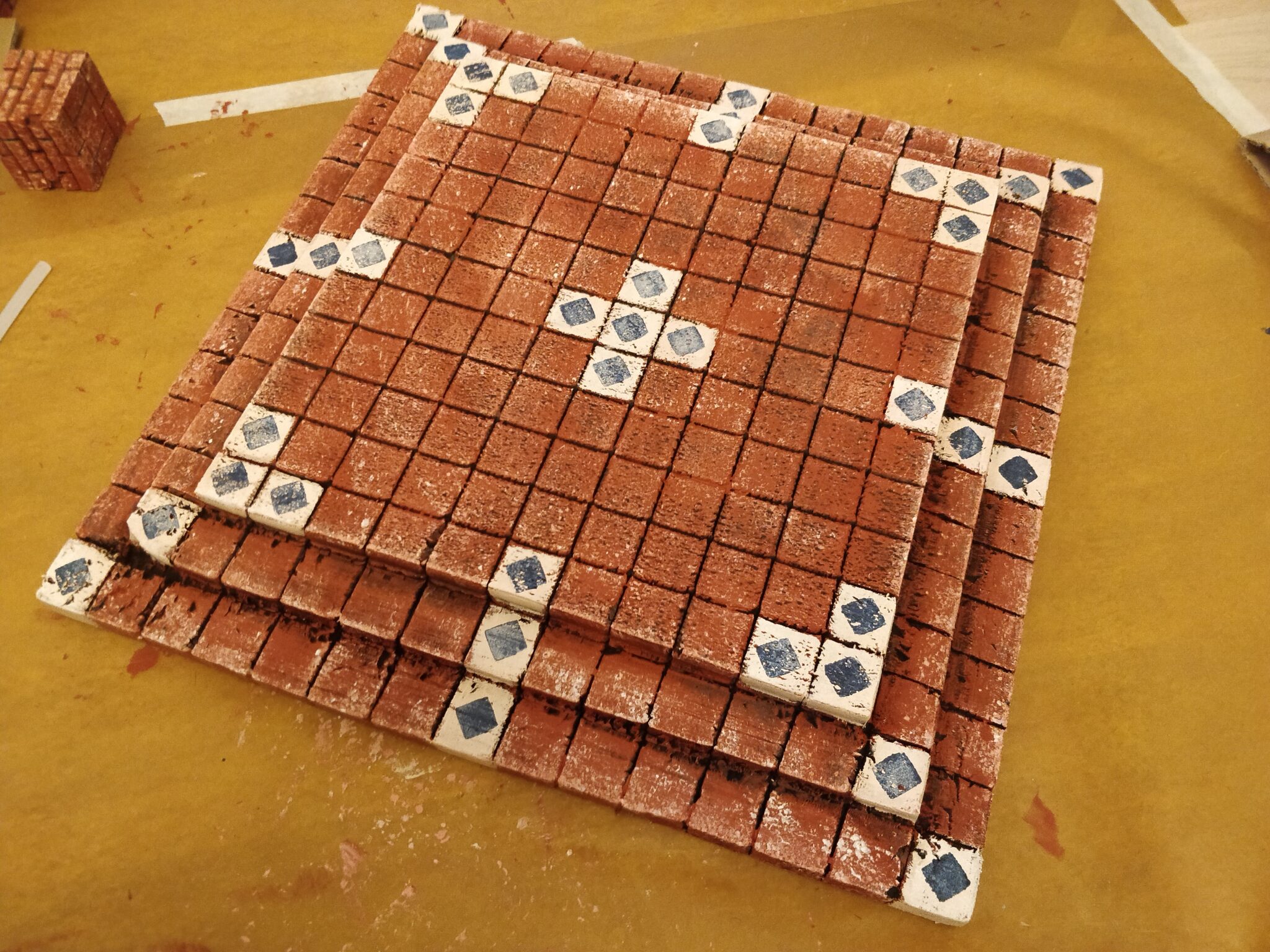 The whole set together as the temple for our D&D chapter 22.