That's it!
My first roleplaying game in 20 years has come and gone.
It is also my first time being a Dungeon Master in 20 years and first time playing Dungeons & Dragons since 1989!
And it went well judging on the reaction of the players:
1 who is a regular Dungeons & Dragons player
2 who haven't played since they were early teens
2 who have never played before.
It has been slightly daunting, but also great fun pulling a world and a one-shot adventure together called "Pure and Lost", which was about saving a Unicorn from an evil Necromancer who wanted to use it in an unholy ritual to create a Nightmare.
I made the adventure with the potential to become a campaign if the game was successful.
And it was so now the campaign "War of the Triplets" is under way.
My adventure map
This is my go to structure for how the adventure unfolds.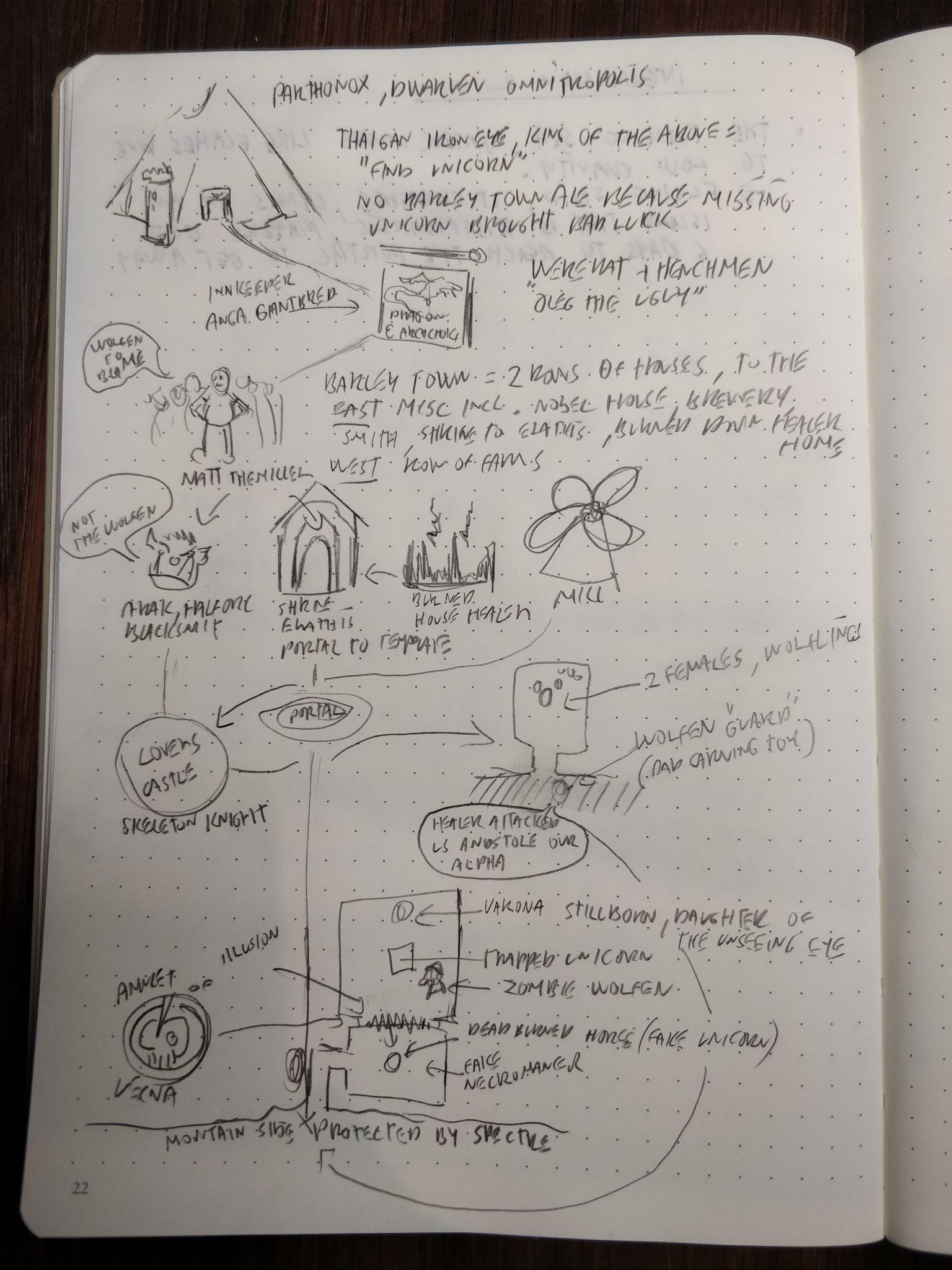 Here's is a group shot of the actors from Chapter 1 of The War of the Triplets.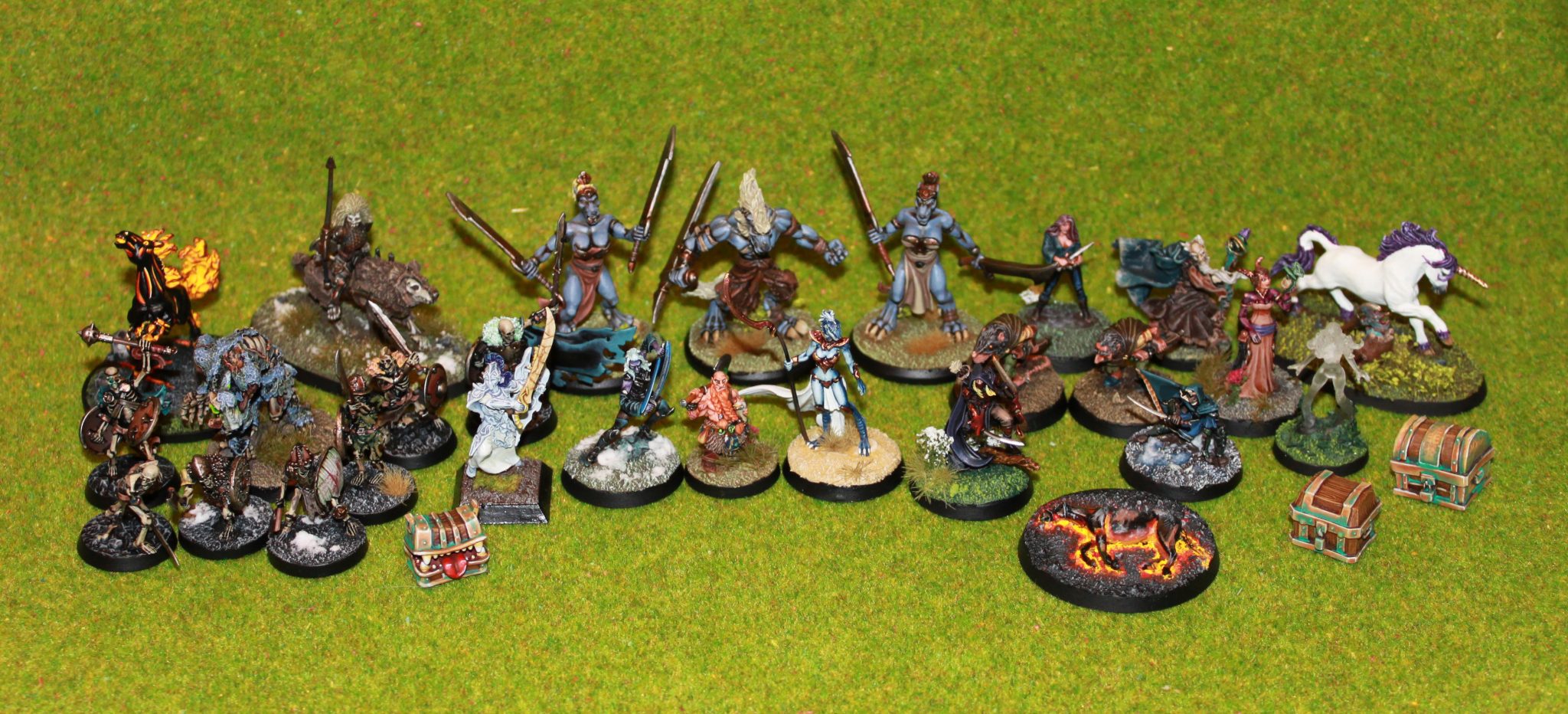 Miniatures featured:
Dungeons & Dragons – High Elf Male Ranger – Two variants (Darksword Miniatures)
Dungeons & Dragons – Male Dwarf Barbarian (Ryjka MacHroth – Hasslefree Miniatures)
Dungeons & Dragons – Blue Female Dragonkin Sorcerer (Dark Sword Miniatures)
Dungeons & Dragons – Spectre, Ghost and Wraith (Caoimhe – Hasslefree Miniatures)
Dungeons & Dragons – Male Wererat Rogue – Human and Were Form (Dark Sword Miniatures)
Dungeons & Dragons – Human Female Thief (Dark Sword Miniatures)
Dungeons & Dragons – Human Female Necromancer (Dark Sword Miniatures)
Dungeons & Dragons – Wolfen Shadow Trackers and Sacred Vestals (Rackham Miniatures)
Dungeons & Dragons – Sepulchral Guard Skeletons (Shadespire – Games Workshop)
Dungeons & Dragons – Various armoured Skeletons (Otherworld Miniatures)
Dungeons & Dragons – Human Male Assassin (Dark Sword Miniatures)