Feb 28, 2023
Squig Hoppers added.
Dec 11, 2022
The Night Goblin themed Marauder Giant arrives.
Dec 9, 2022
Cave Squig Hunters emerge from the near by mountains to join the movement.
Nov 1, 2022
Stone Trolls (and a Doom Wheel visitor) arrives to bring some much needed punch to the growing army.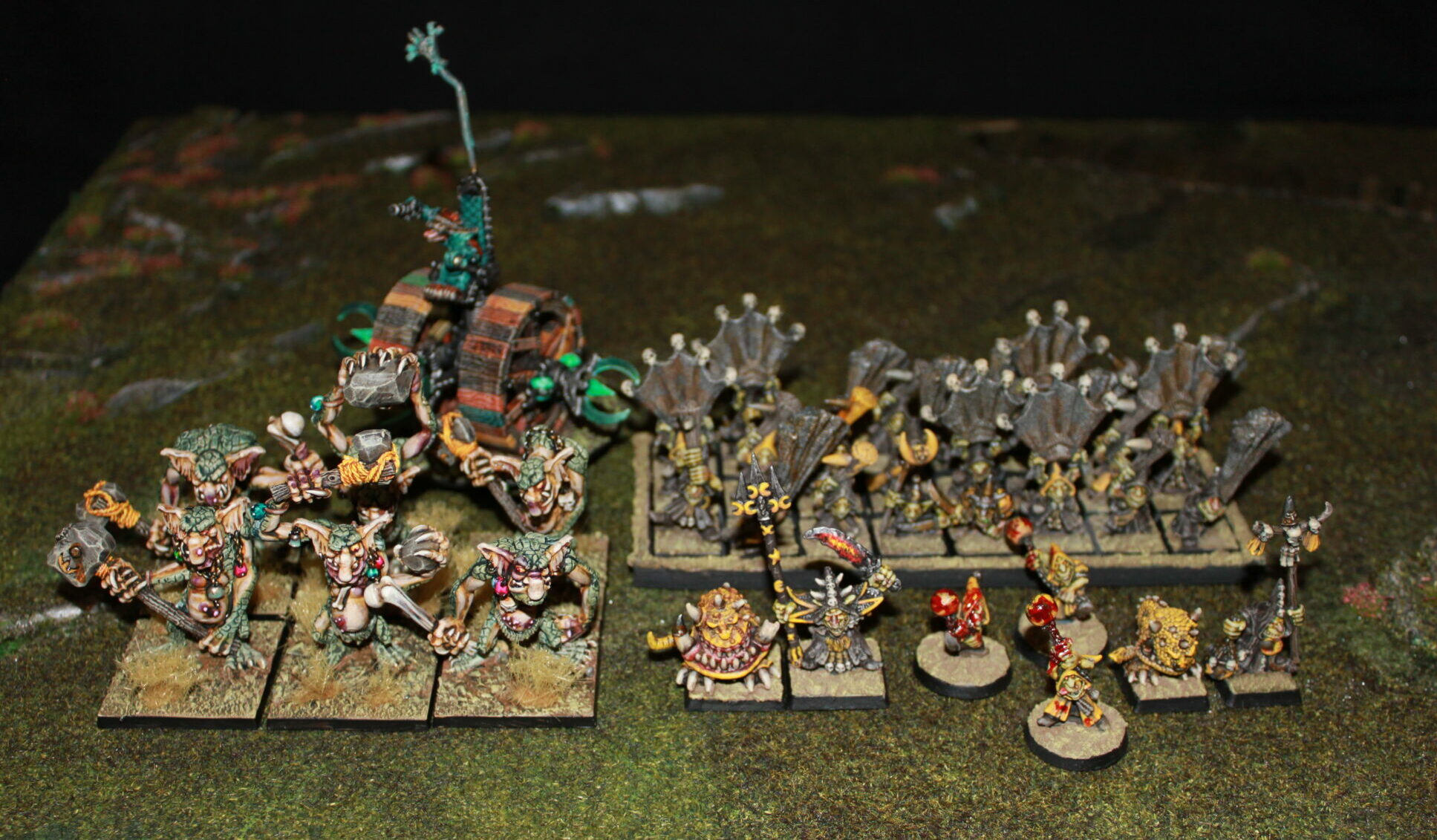 Jul 7, 2022
Skarsnik takes over the leadership with Gobbla and some Fantatics in tow.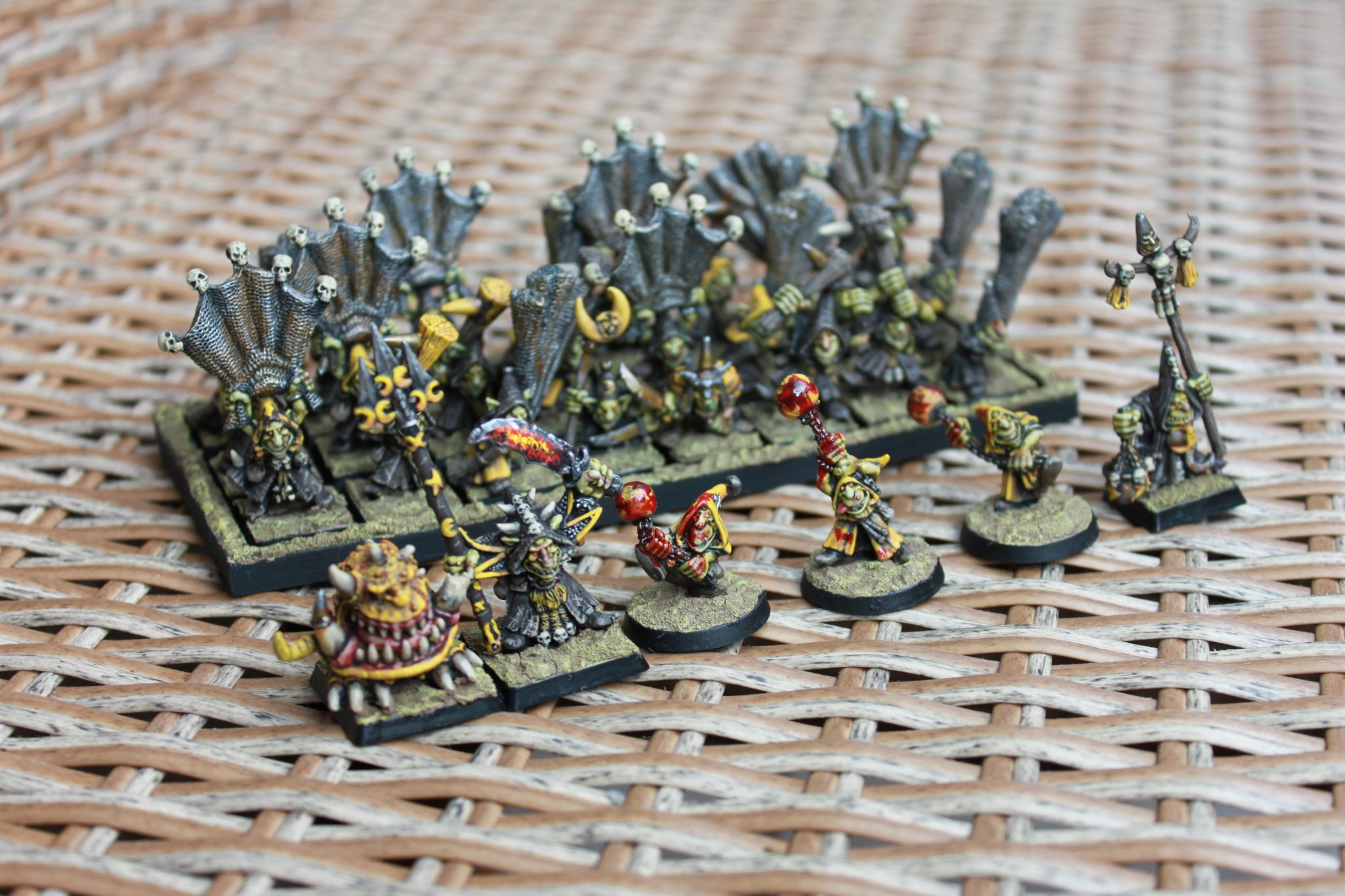 Jun 24, 2022
Netter unit and Shaman becomes the vanguard of the Night Goblin army.