I painted this army back in 1995 – 1999 while studying visual communication and graphic design.
I never really got around to photograph them, but now I am selling them for charity on ebay, I thought I'd capture them in all their battle worn glory:
The army complete
As you can see this army is based around what miniatures I could get hold of and wanted to paint. So it is a Night Goblin / Savage Orcs / Black Orcs army!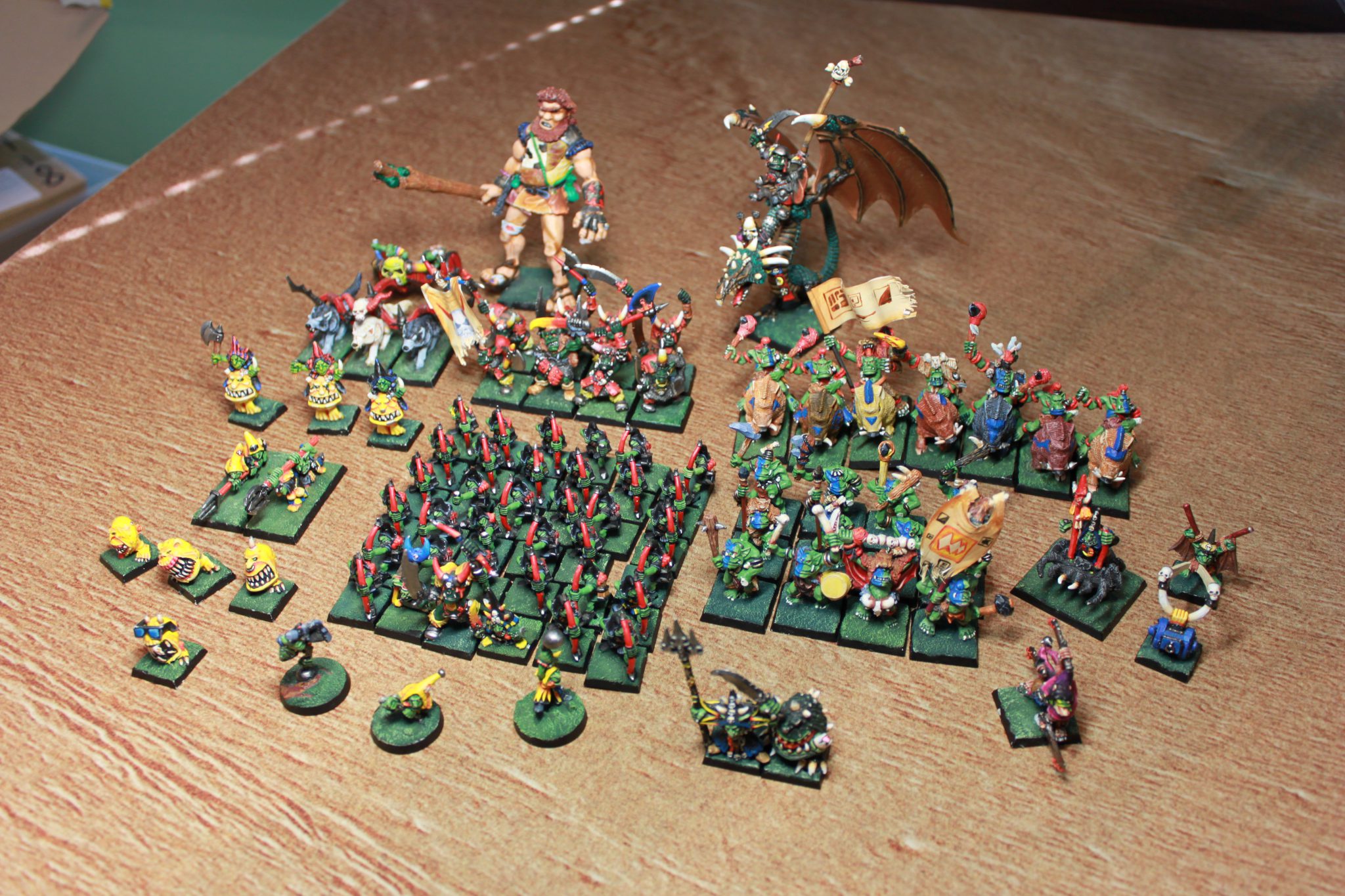 The Management
The army is lead by a dual effort of Skarsnik and Gobbla under the heavy influence of the unnamed Black Orc boss on a menacing Wyvern… You may be wondering how Skarsnik is holding on to the power in this relationship. Let's just say he has Skaven watching his back. A skaven known as Death Master Snikch.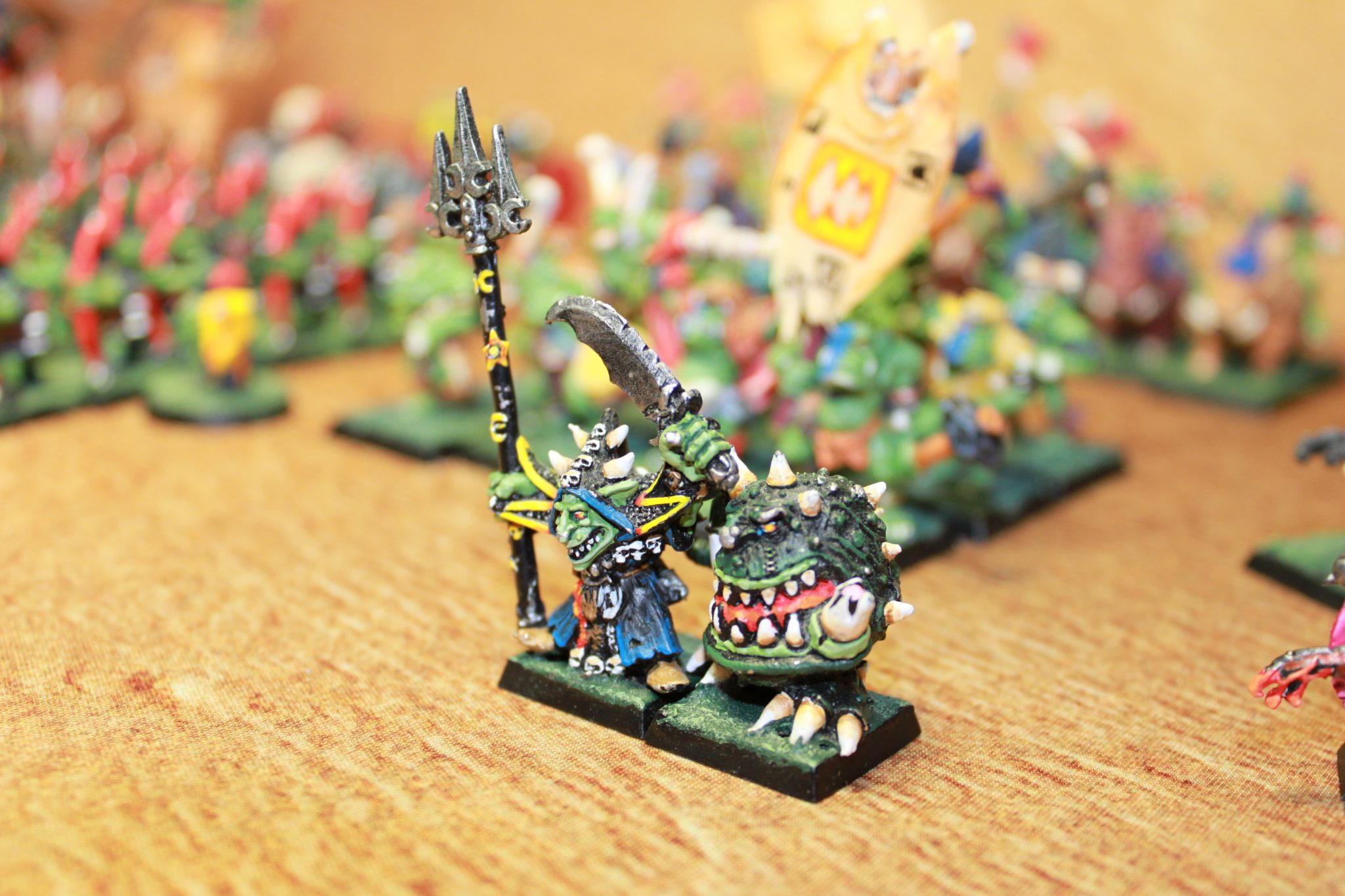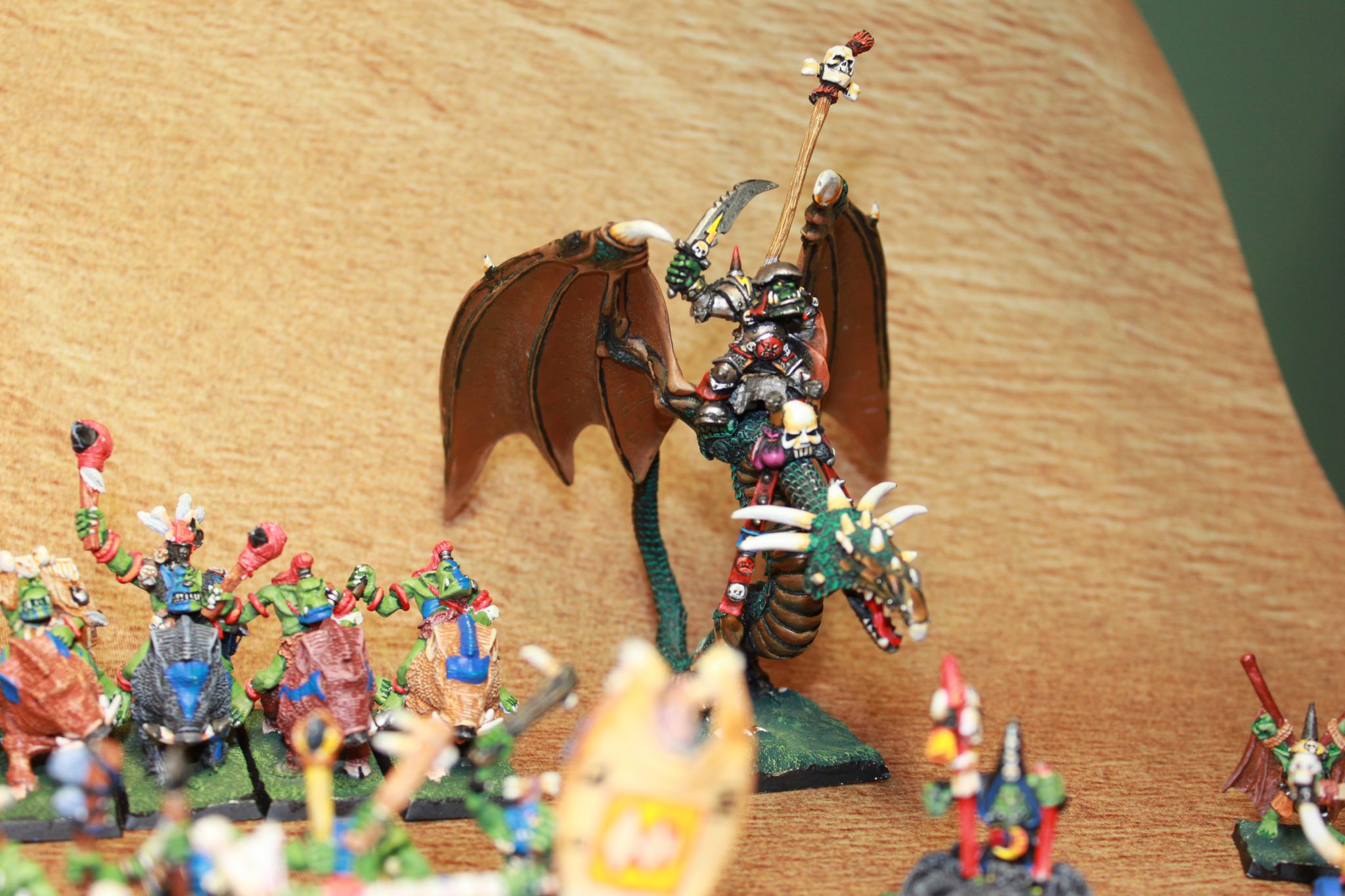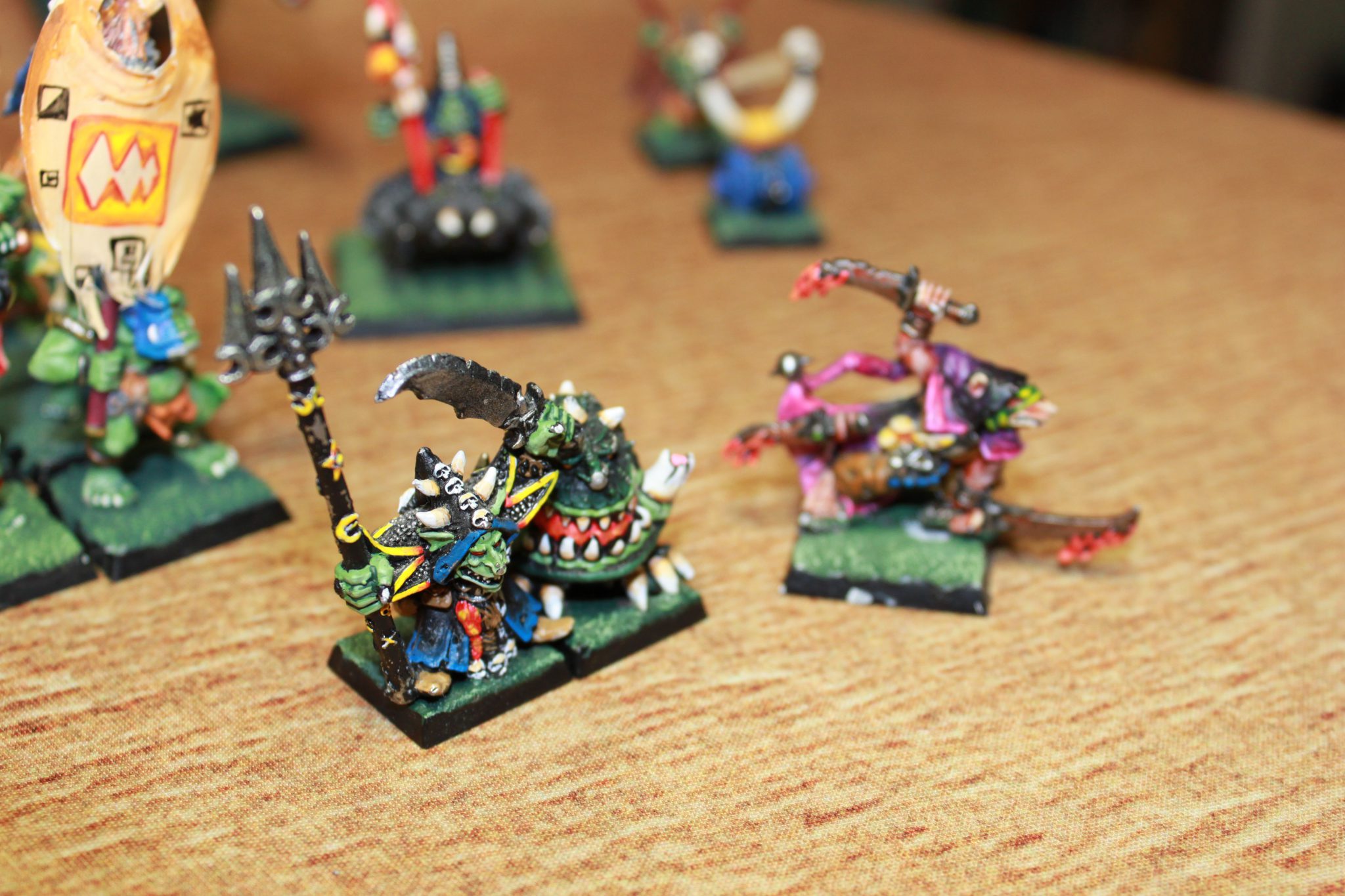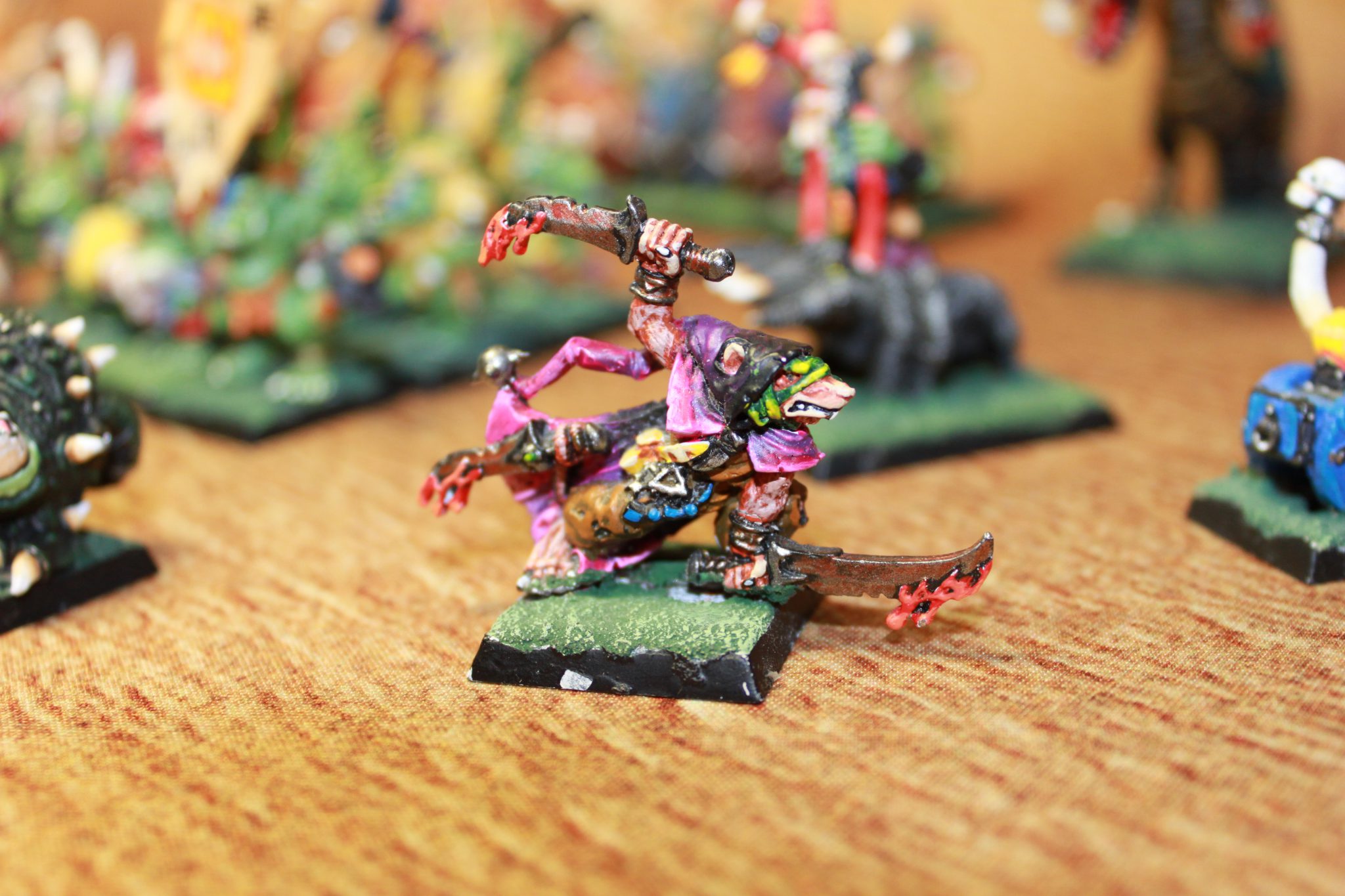 The staff
Savage Orcs
At the time Savage Orcs had an unmodifiable 6+ save, which was quite appealing. On top of that, each team has a Shaman for some magical oomph.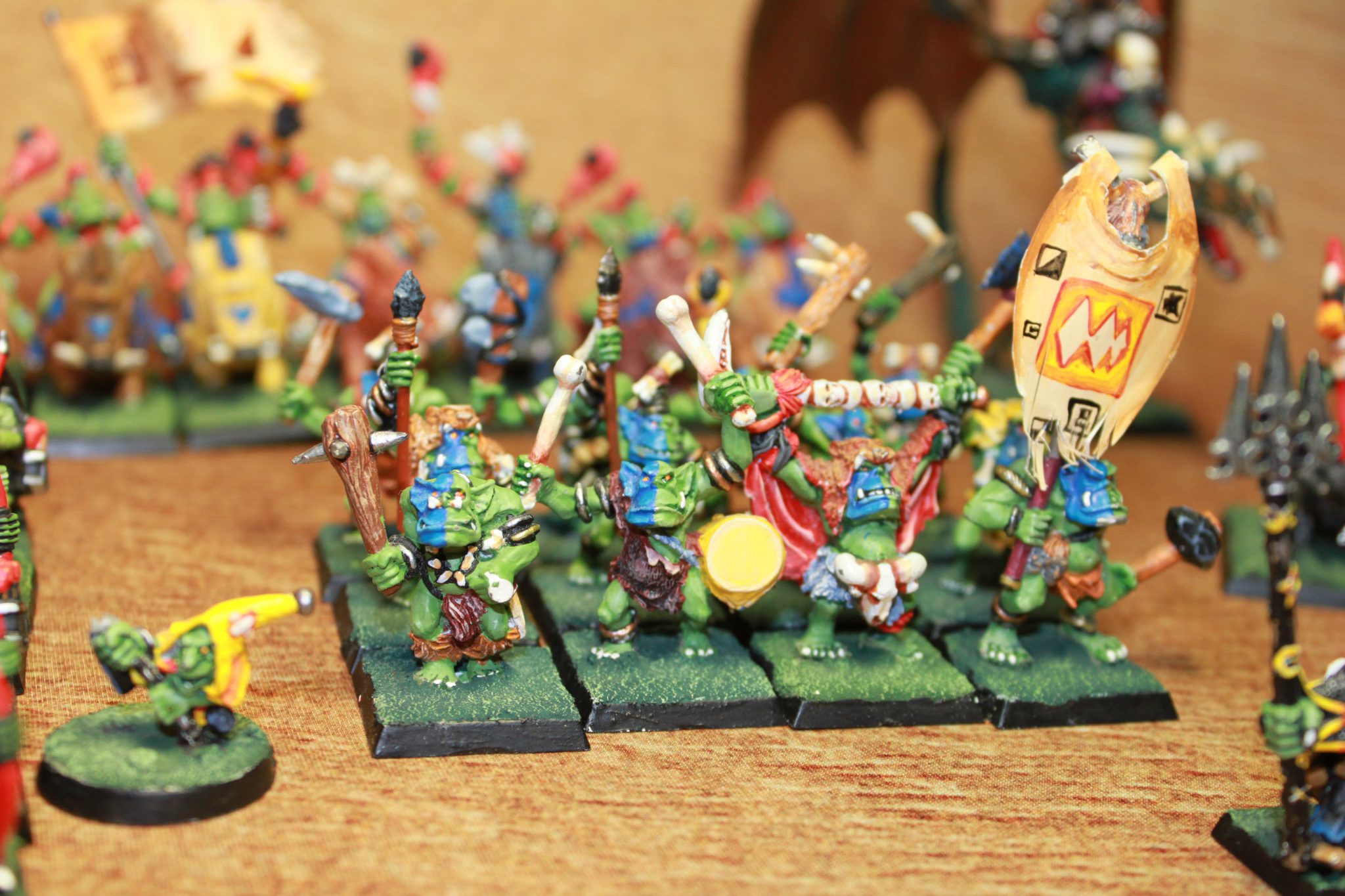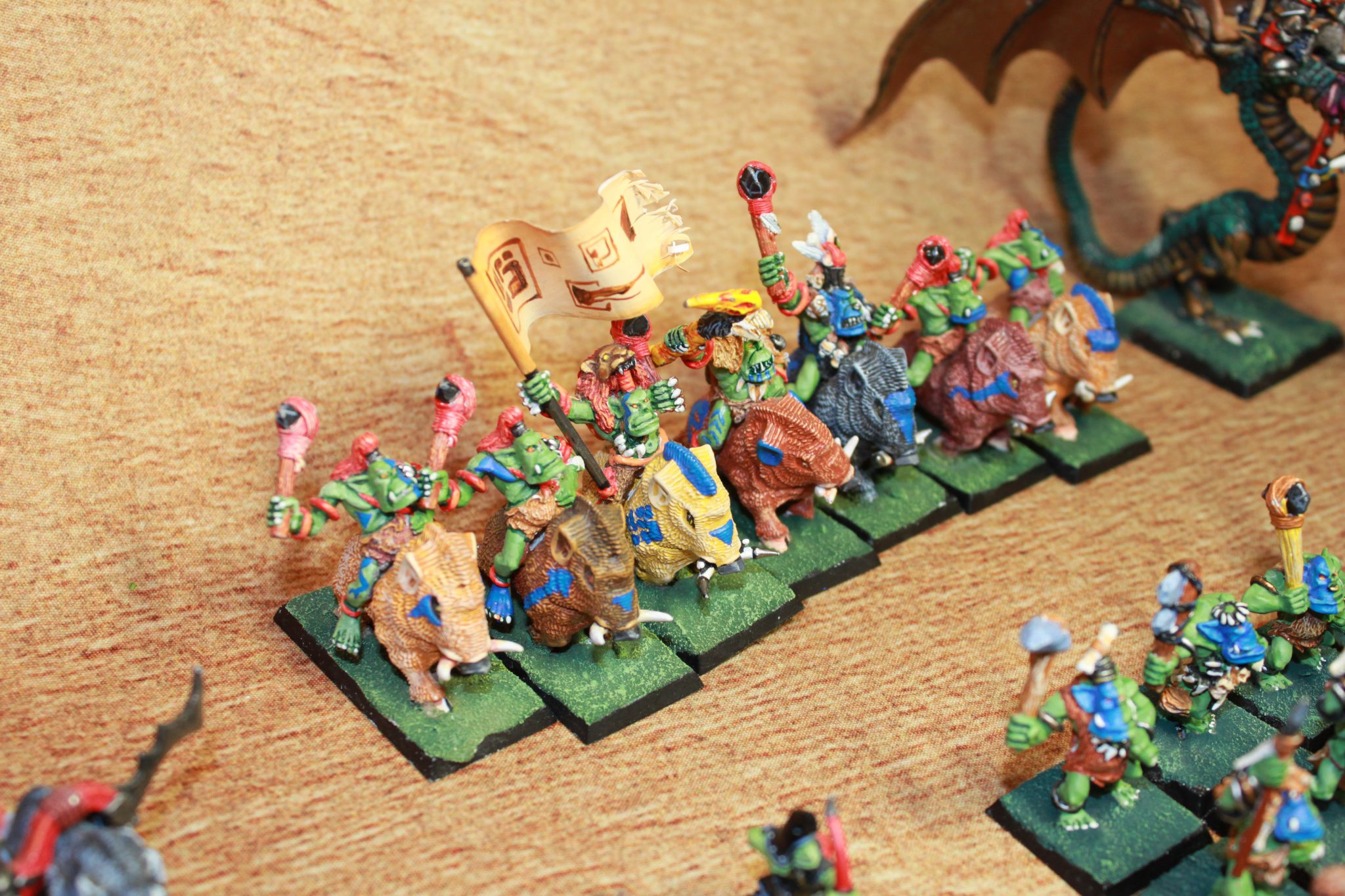 Night goblins and squig support
As you can see the big group of night goblin arrow boys are lead by a Black Orc Big Boss for leadership… no, that is NOT cheating lol.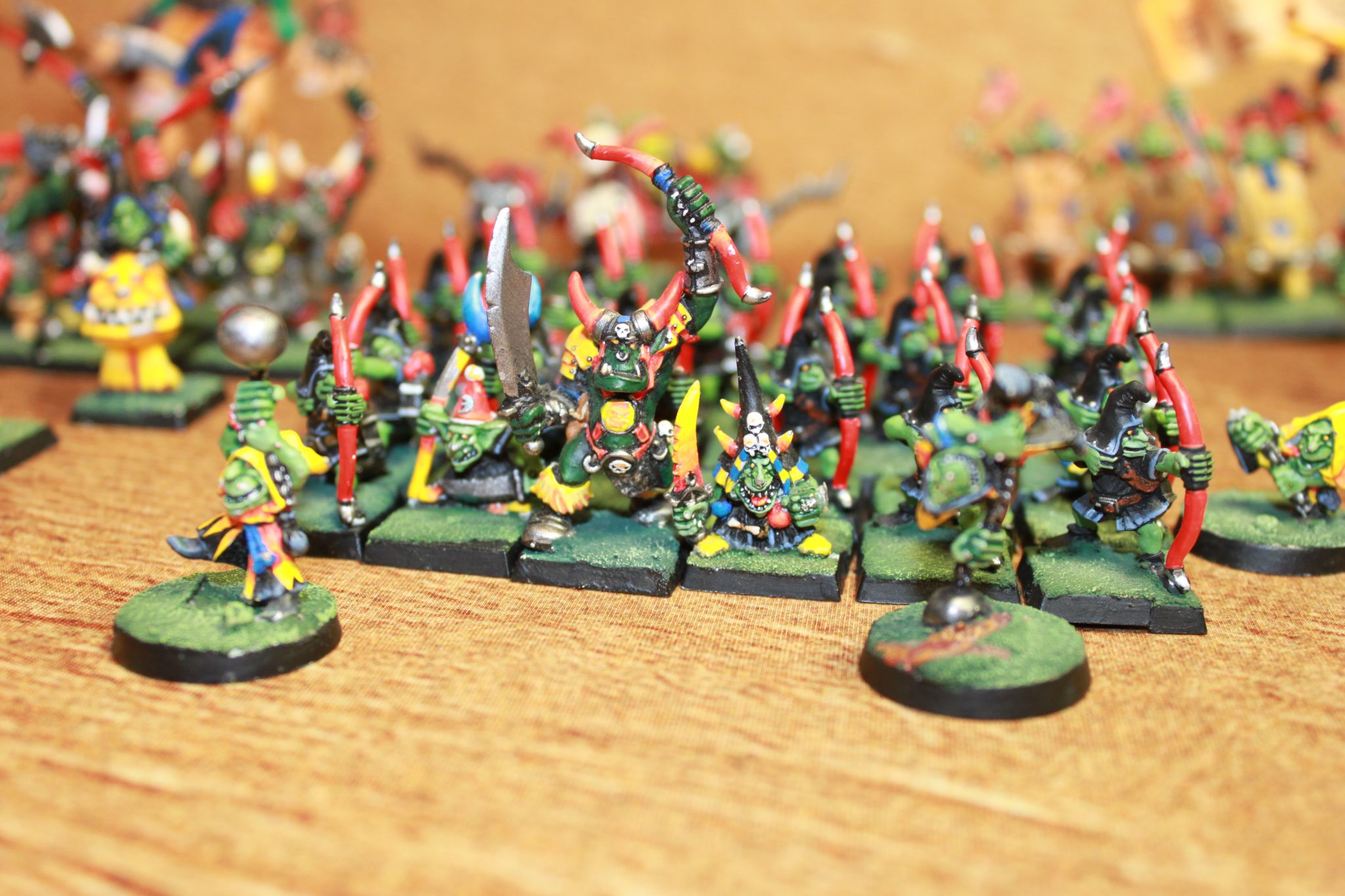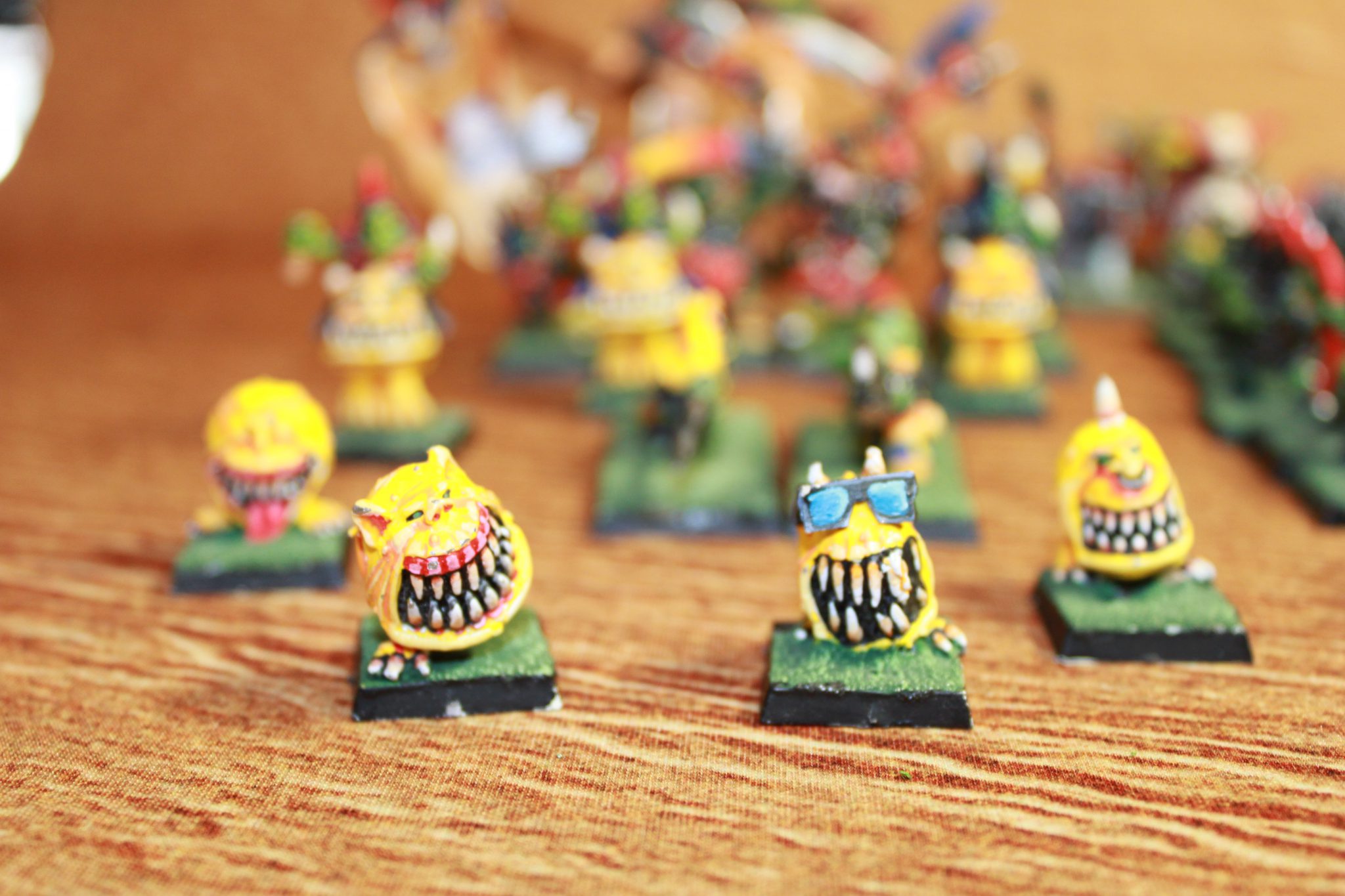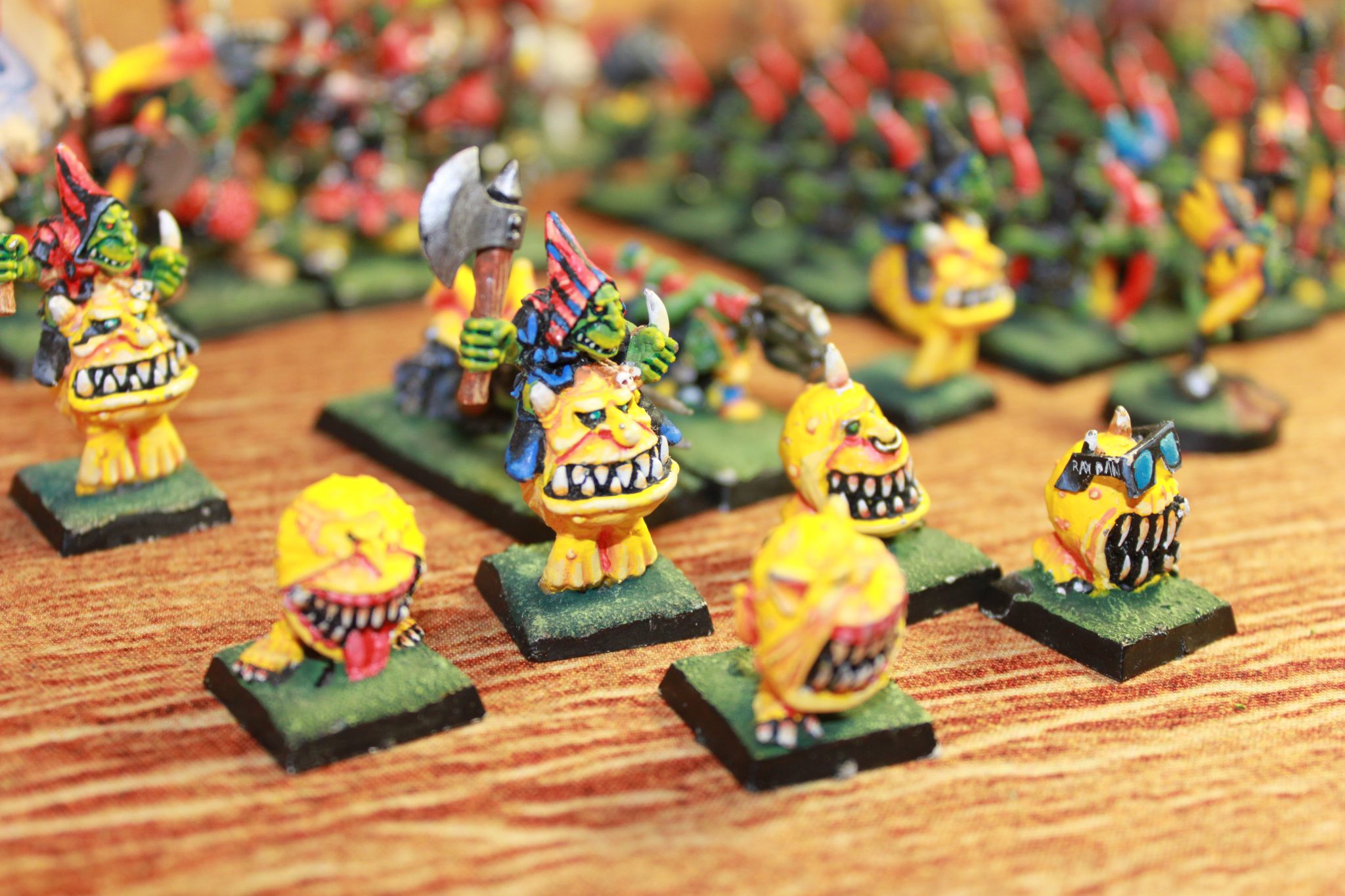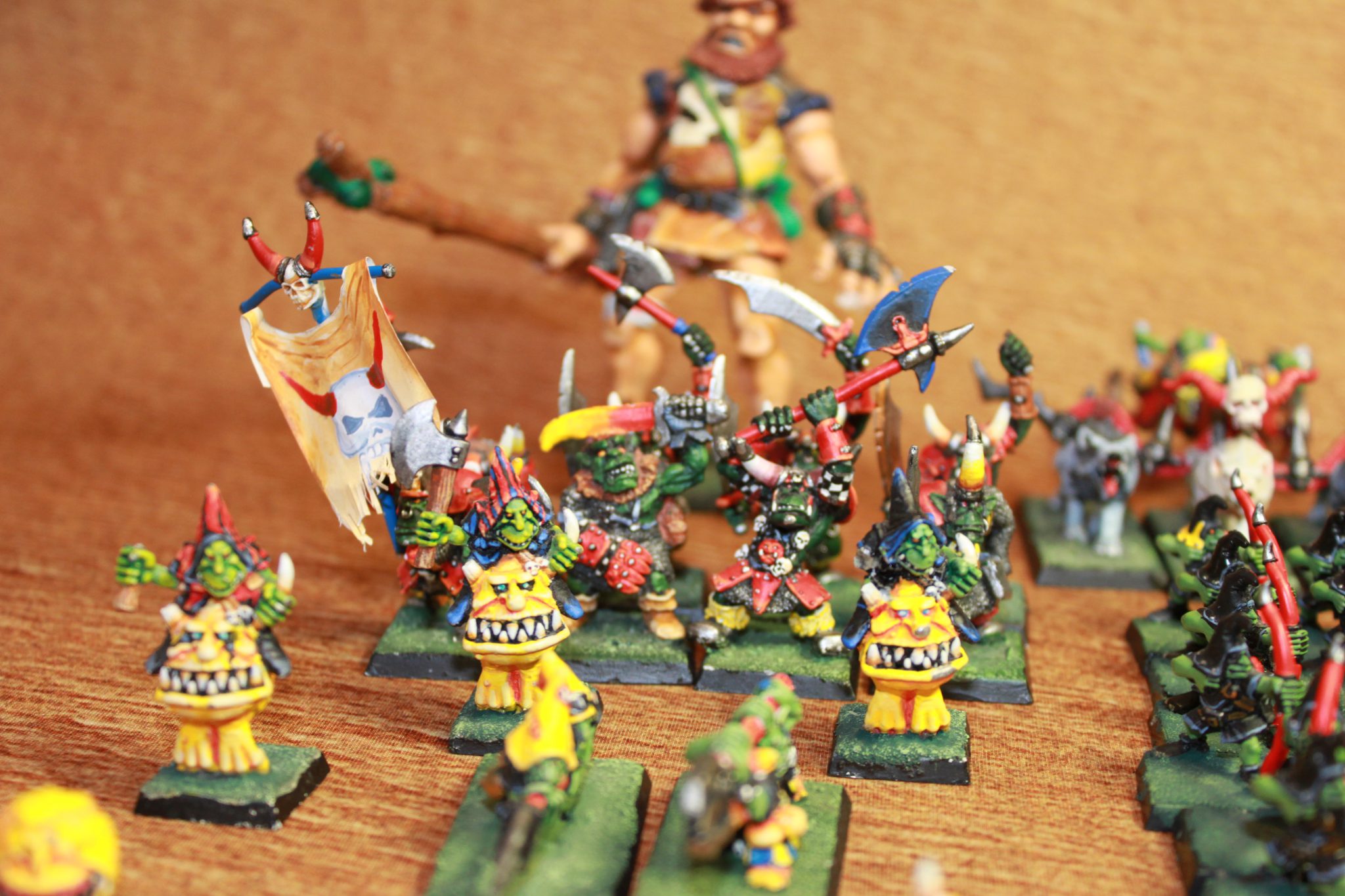 Black Orcs
Note one of the Black Orcs is a really old Citadel orc.

And finally support staff