I am not sure who the manufacturer is of this pirate woman miniature. I picked her up at Salute 2007. But I do think she rivals my favorite female miniature.
And I am quite please with how I painted her. Esspecially her face turned out quite well.
I have named her Elaine Marley from the old computer game Monkey Island, which today still is one of the funniest games ever made.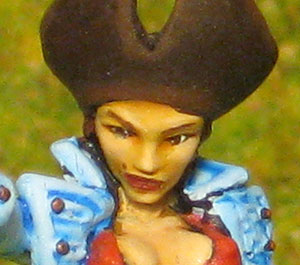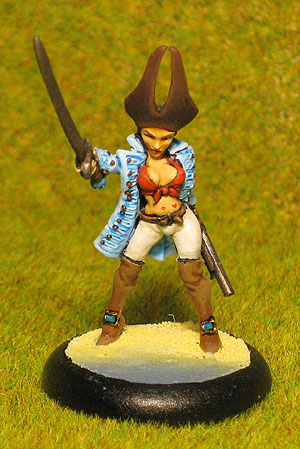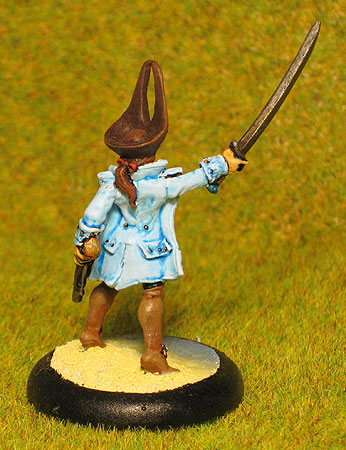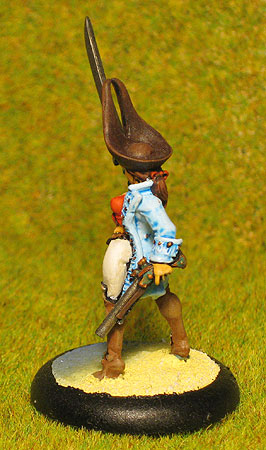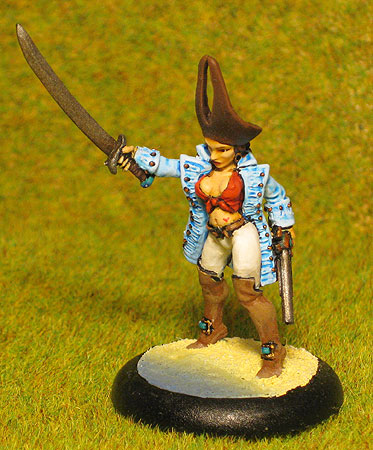 Marley and her minion