The two sets I remember the most from when I was a kid was 6970: Beta I Command Base and  487: Space Cruiser.
And I also remember really wanting the 497: Galaxy Explorer, but it was too expensive so I got the 487, which I really liked too.
But what I don't remember is that there was a little brother to the 497 and the 487: The 918: Space Transport and I only really first learned of it a few weeks ago when I started sorting my old LEGO bricks and found this youtube video comparing the three.
Soon after I found a set online, which was reasonably priced and even came with the original box!
By chance, I found a second one very cheap, which I bought to use for spare parts for my re-build of my original 487. But when I received it, it was in even better condition than the one in the box!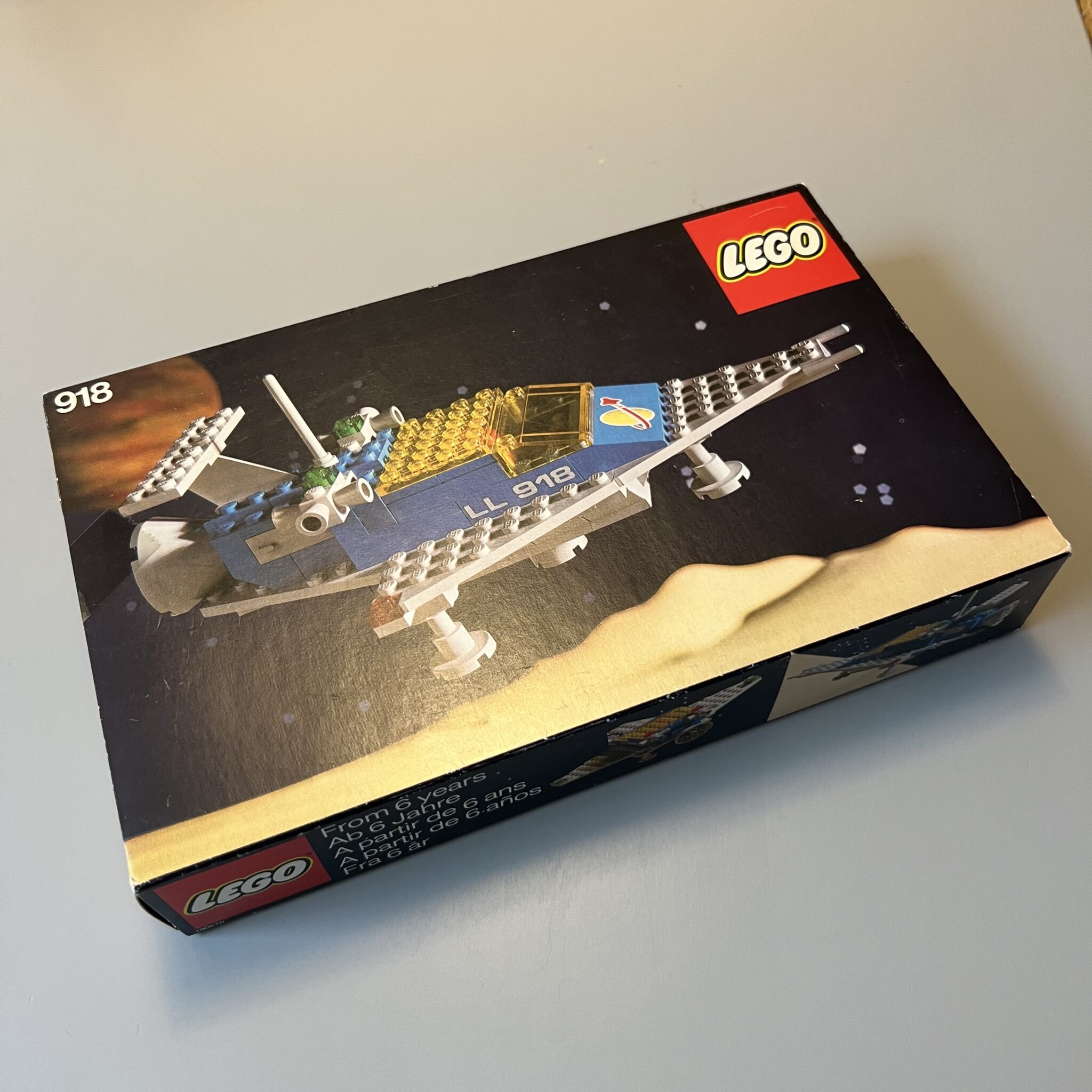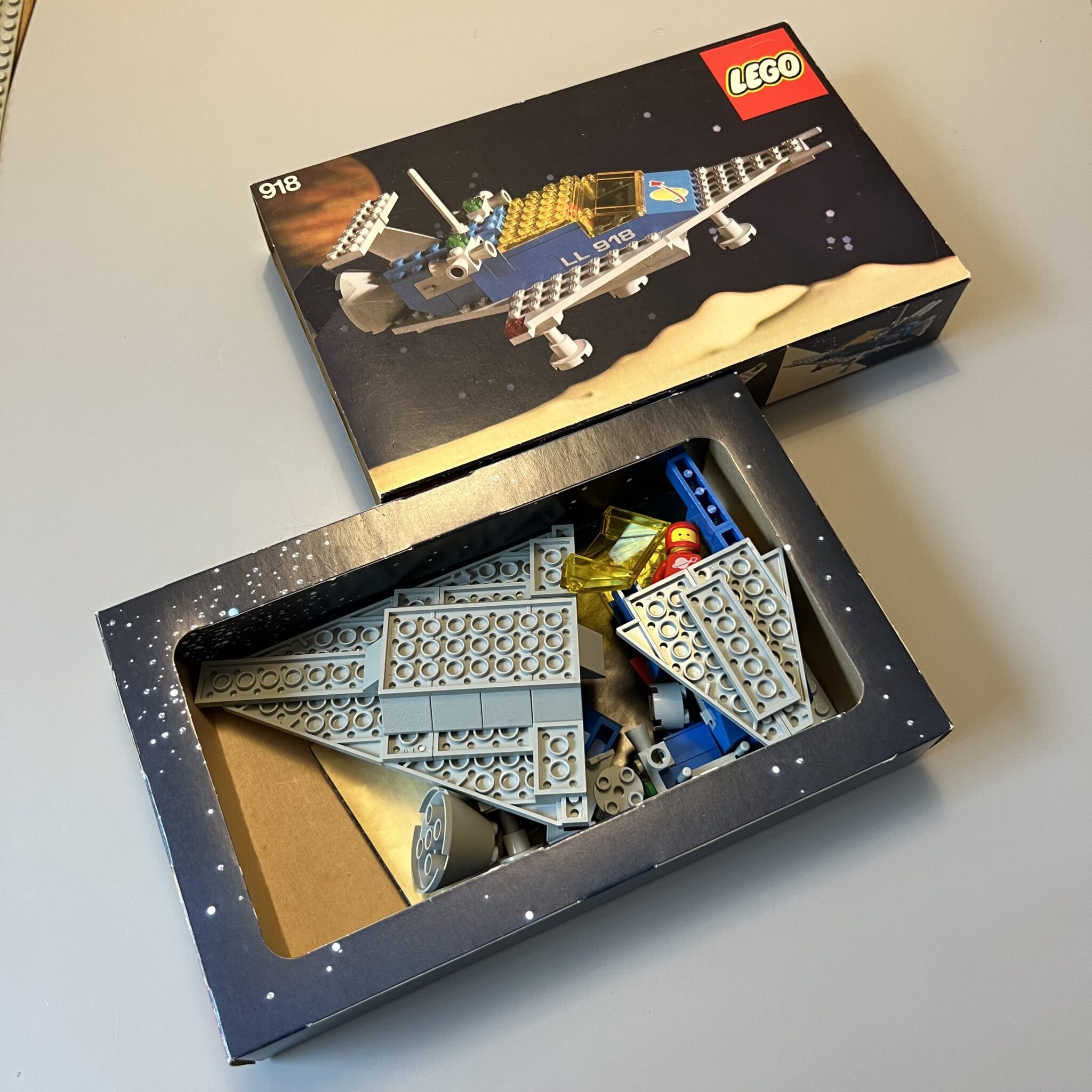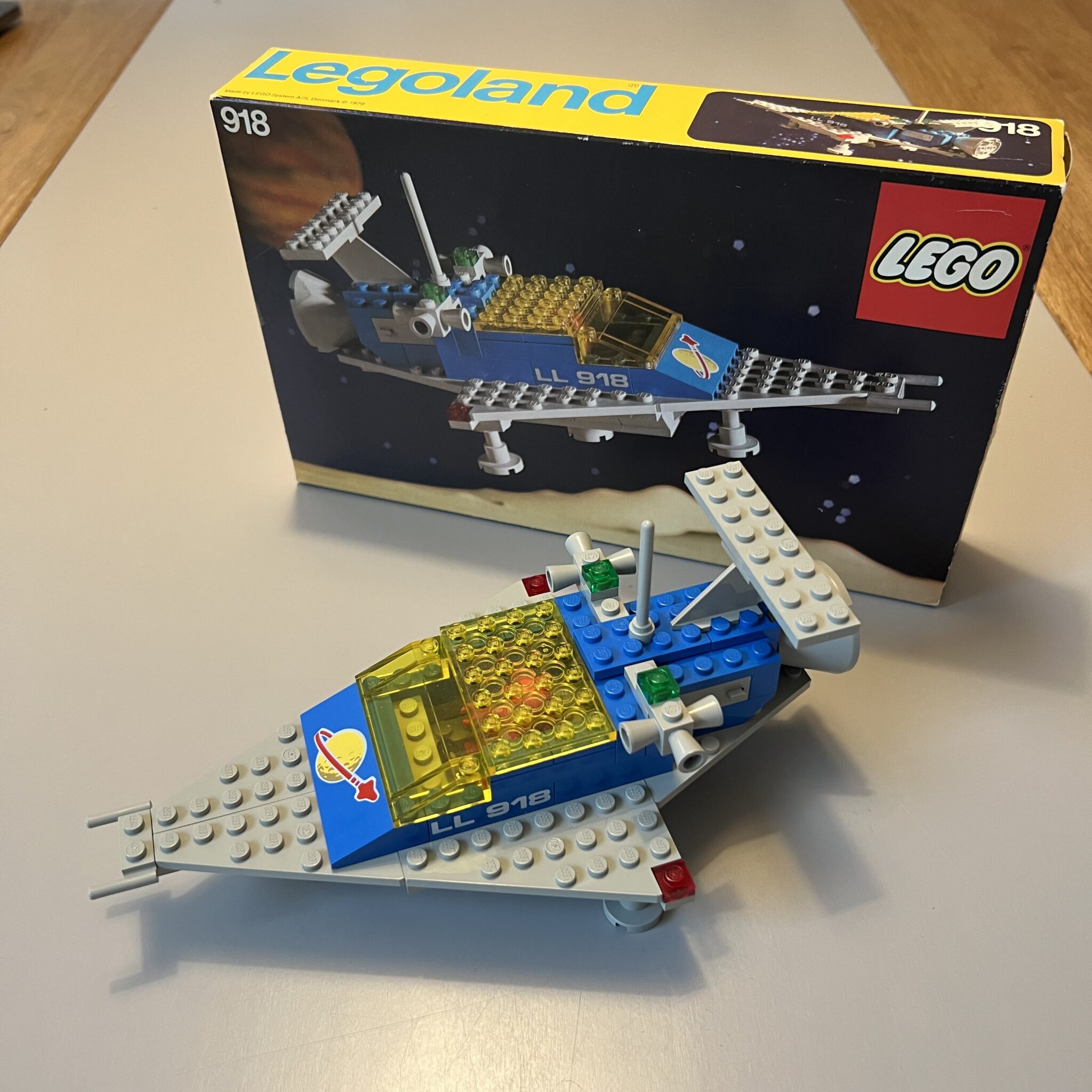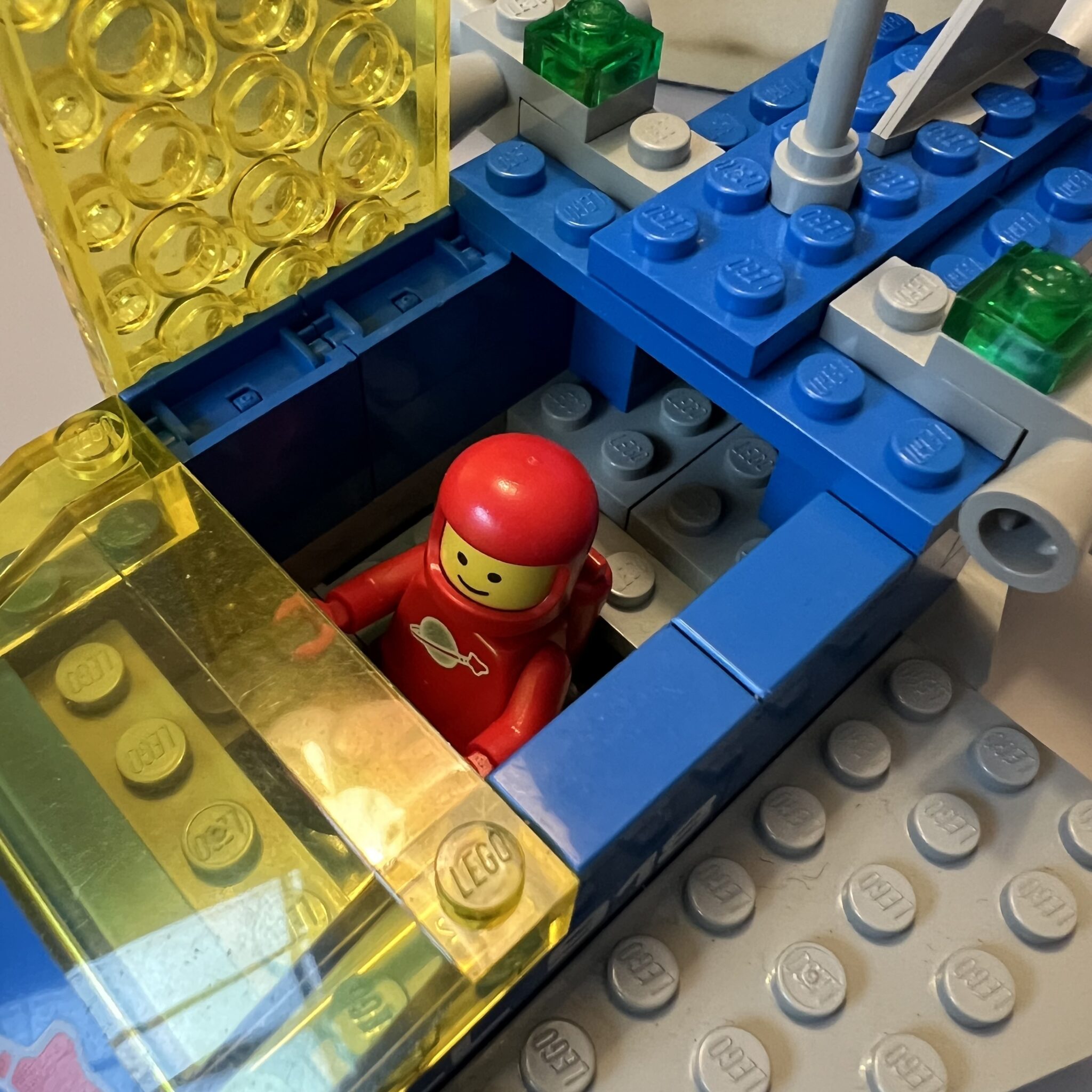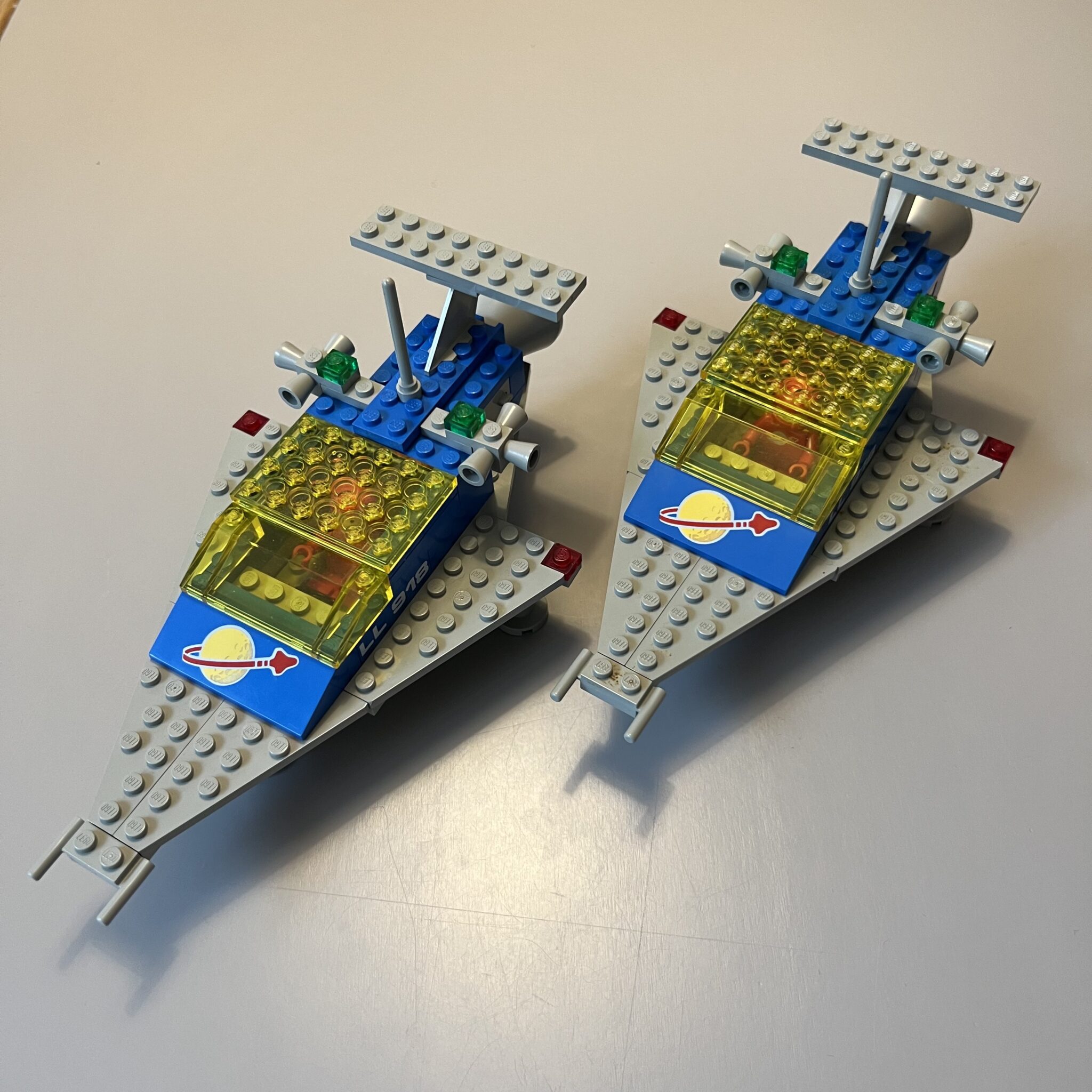 This will be the centre piece of the LEGO space landscape I am planning, with other astronauts helping it get ready for flight.
Here's a quick setup of all the bits. Some, including the bases, need a good wash.