When I sorted through my brother's old LEGO Castle Classic sets, I hoped to find the 6034 Black Monarch's Ghost set as I remember him having it.
But unfortunately all the bits weren't there, so I was very happy when I found a set online.
But after setting it up, the little ghost shack sort of disappeared between the Black Falcon Fortress and the Guarded Inn.
So I decided to turn the small shack into a black tower instead.
I went through several versions.
The first one was too broad and big.
Also not sure I like the white lines in the building.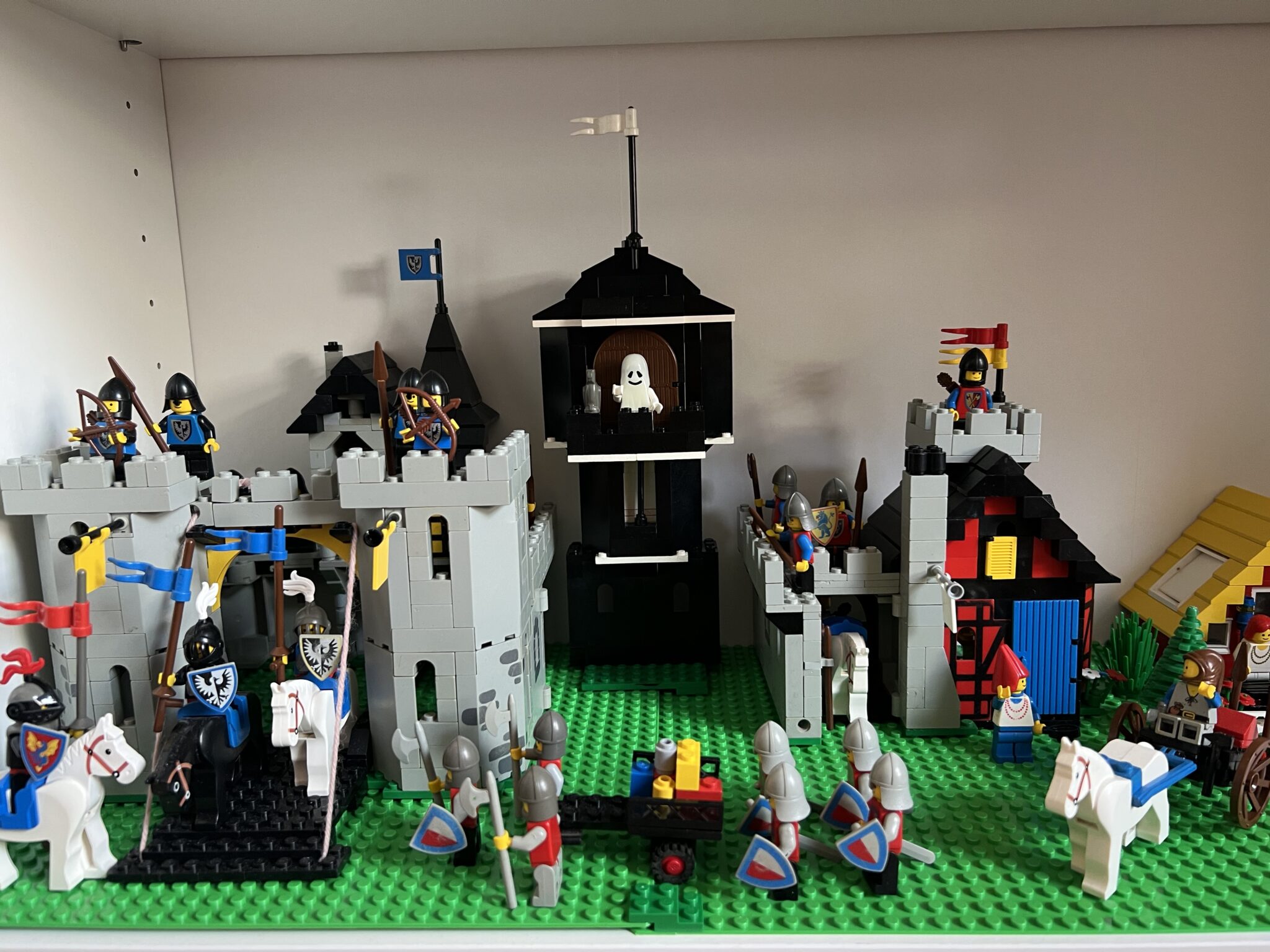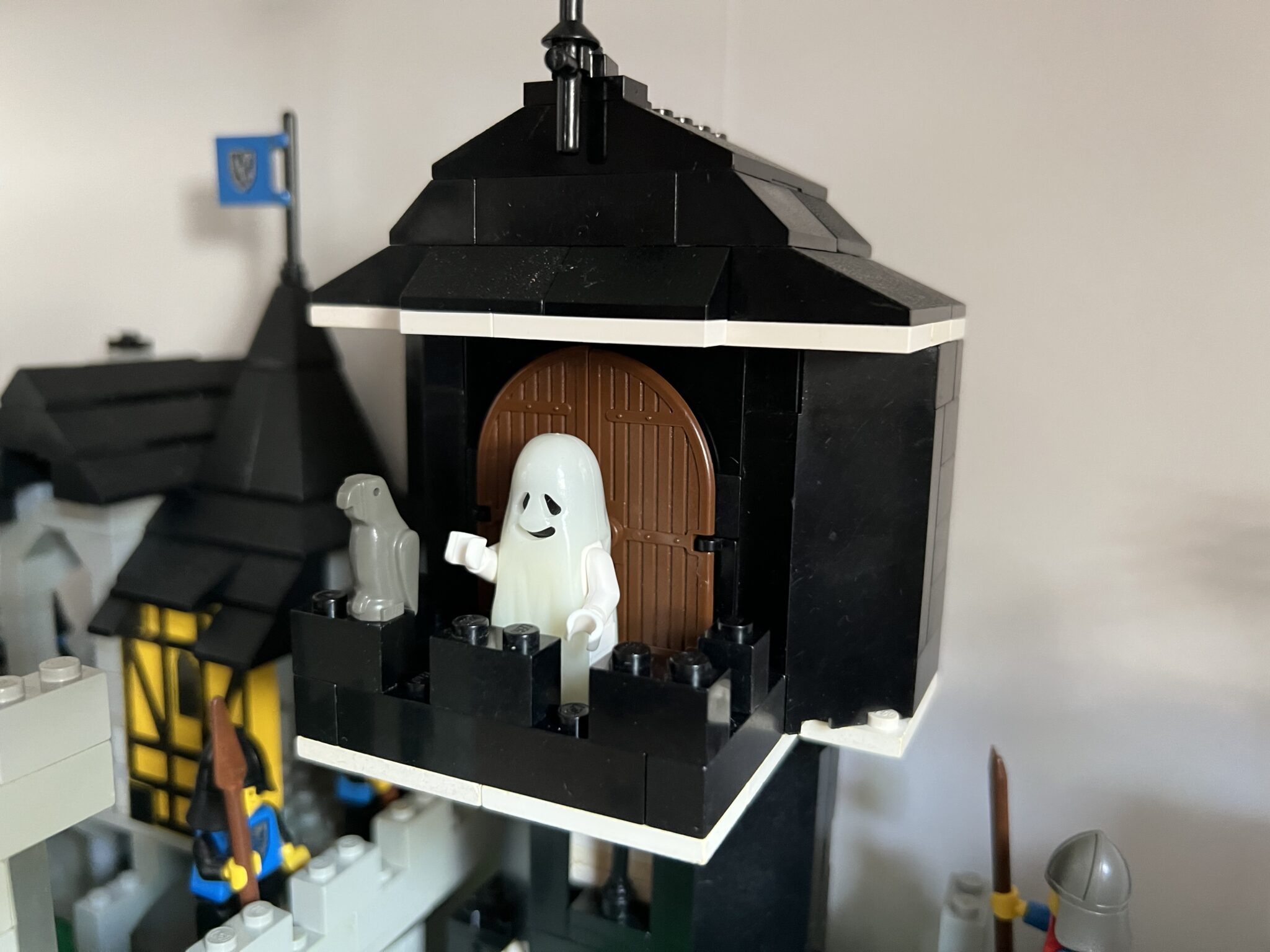 The second was too tall to fit the shelves.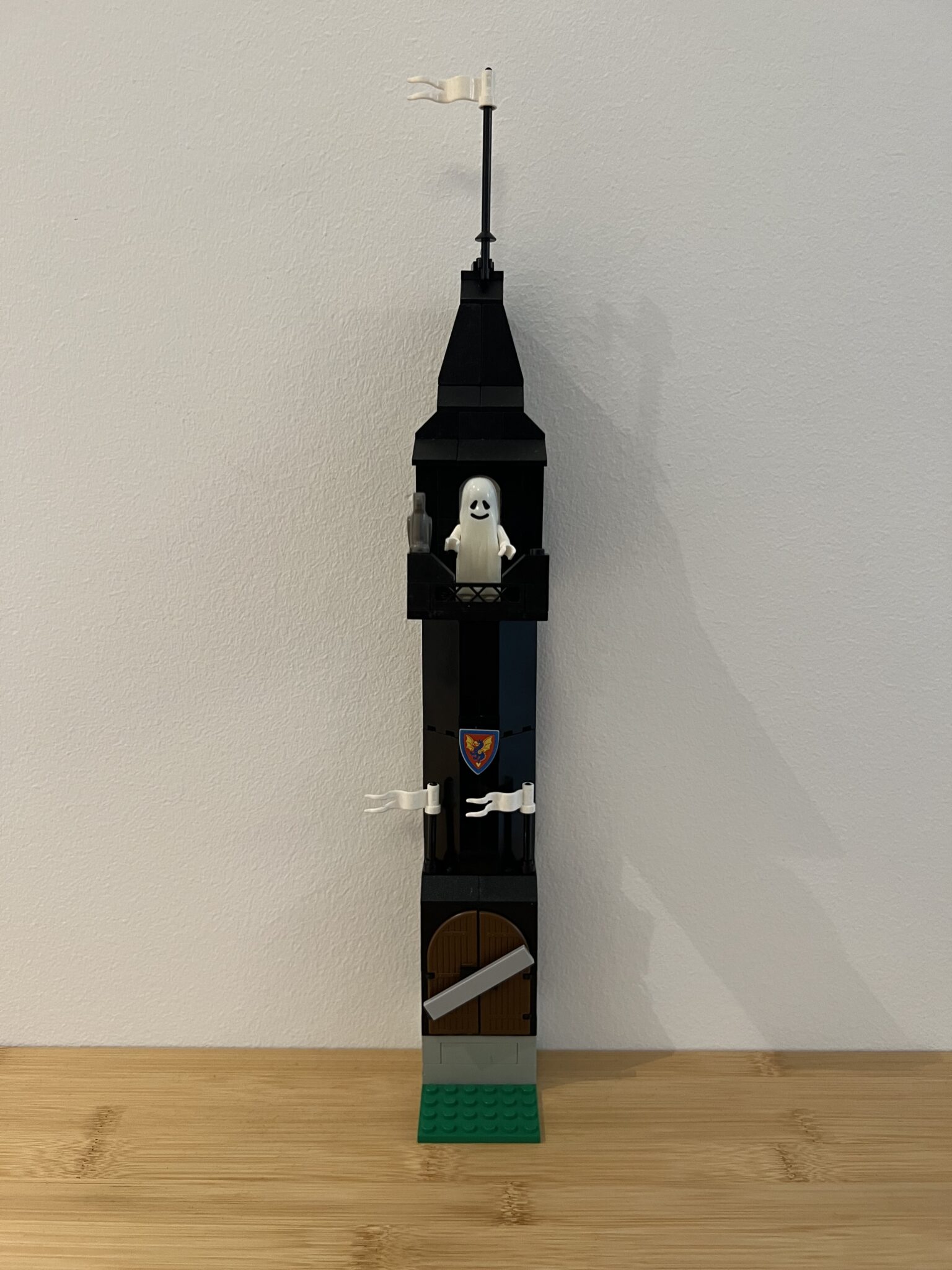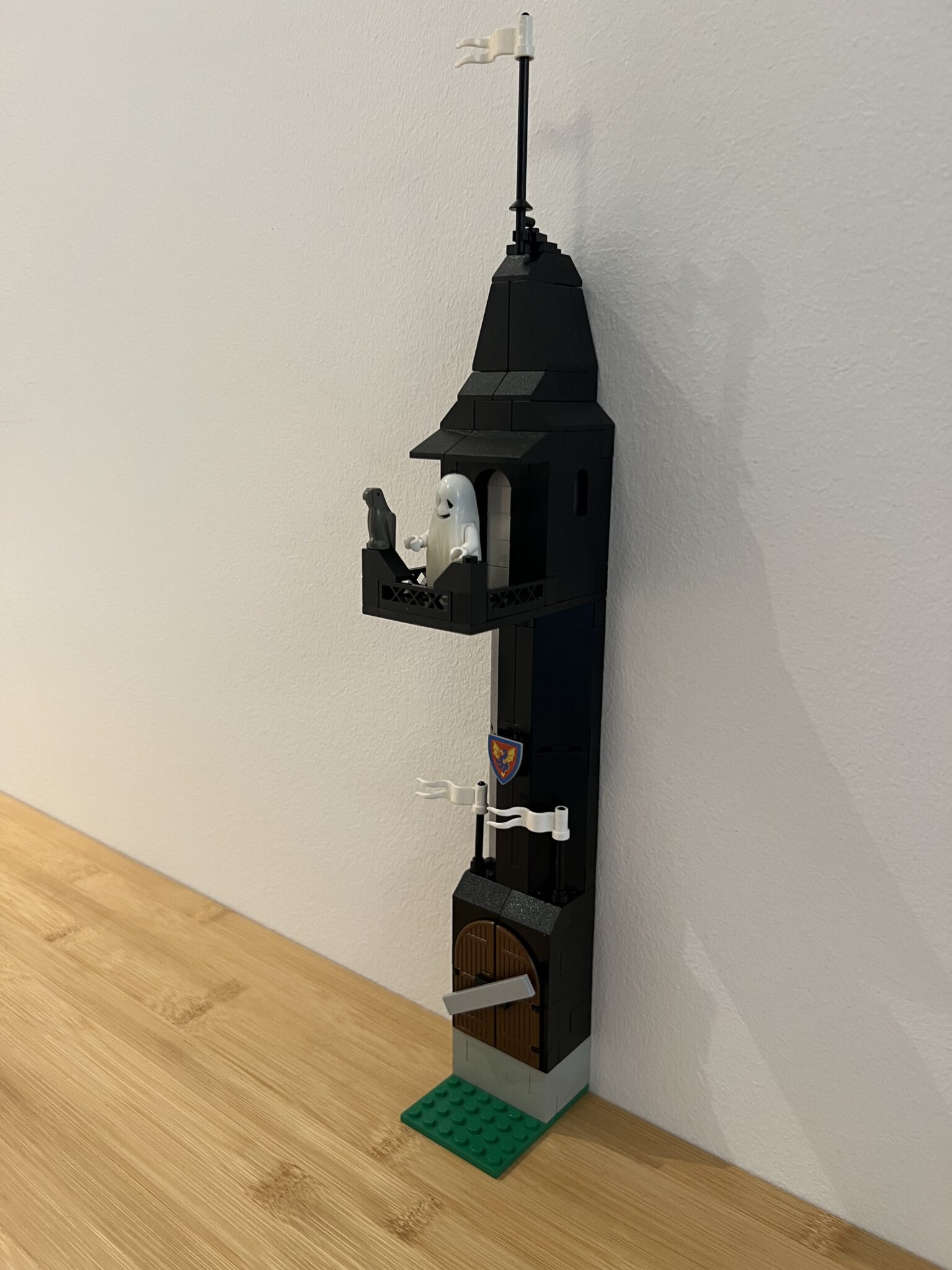 The third was shorter, but still too tall.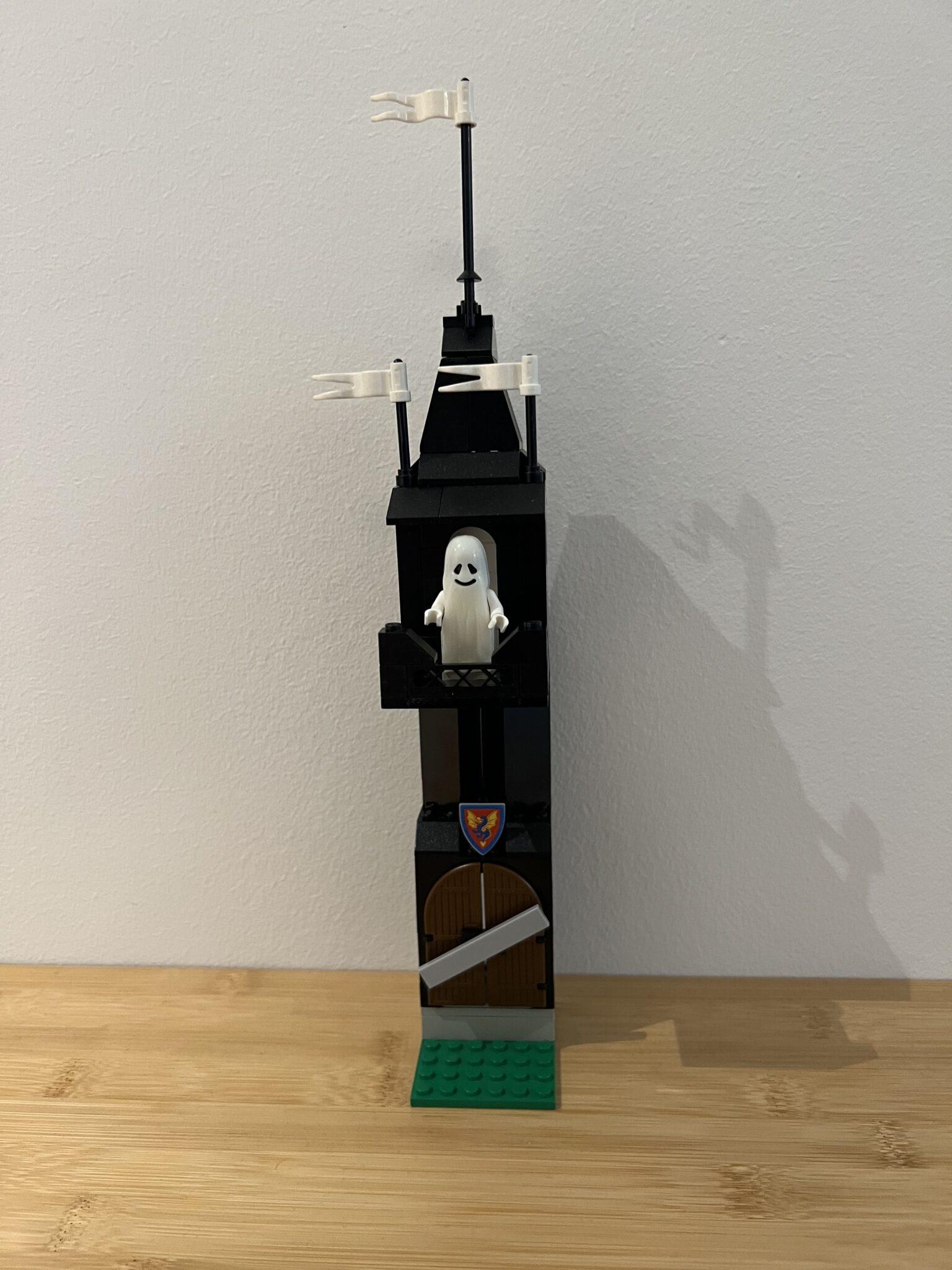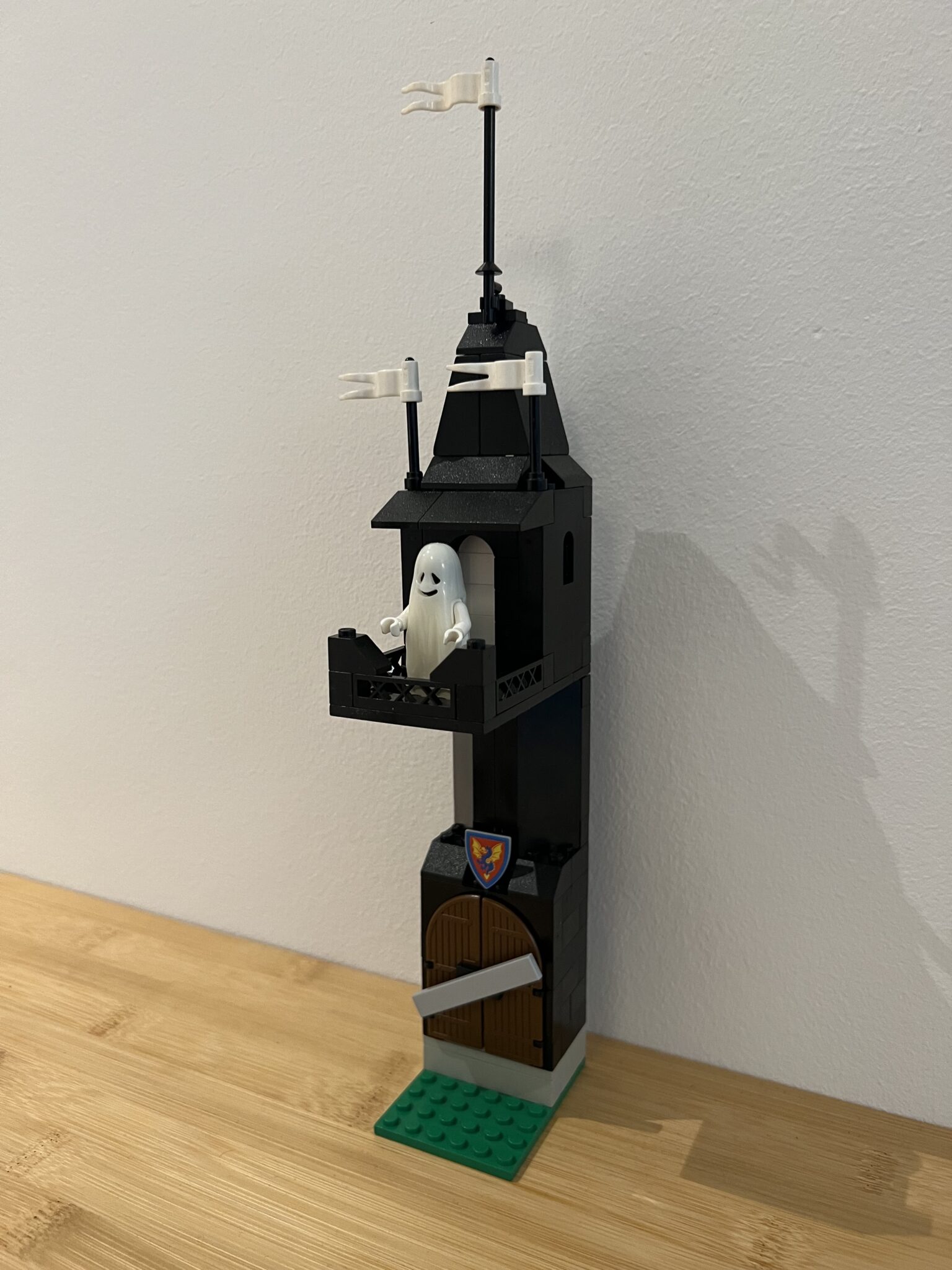 The fourth was the right height.
and I'm happy with the result.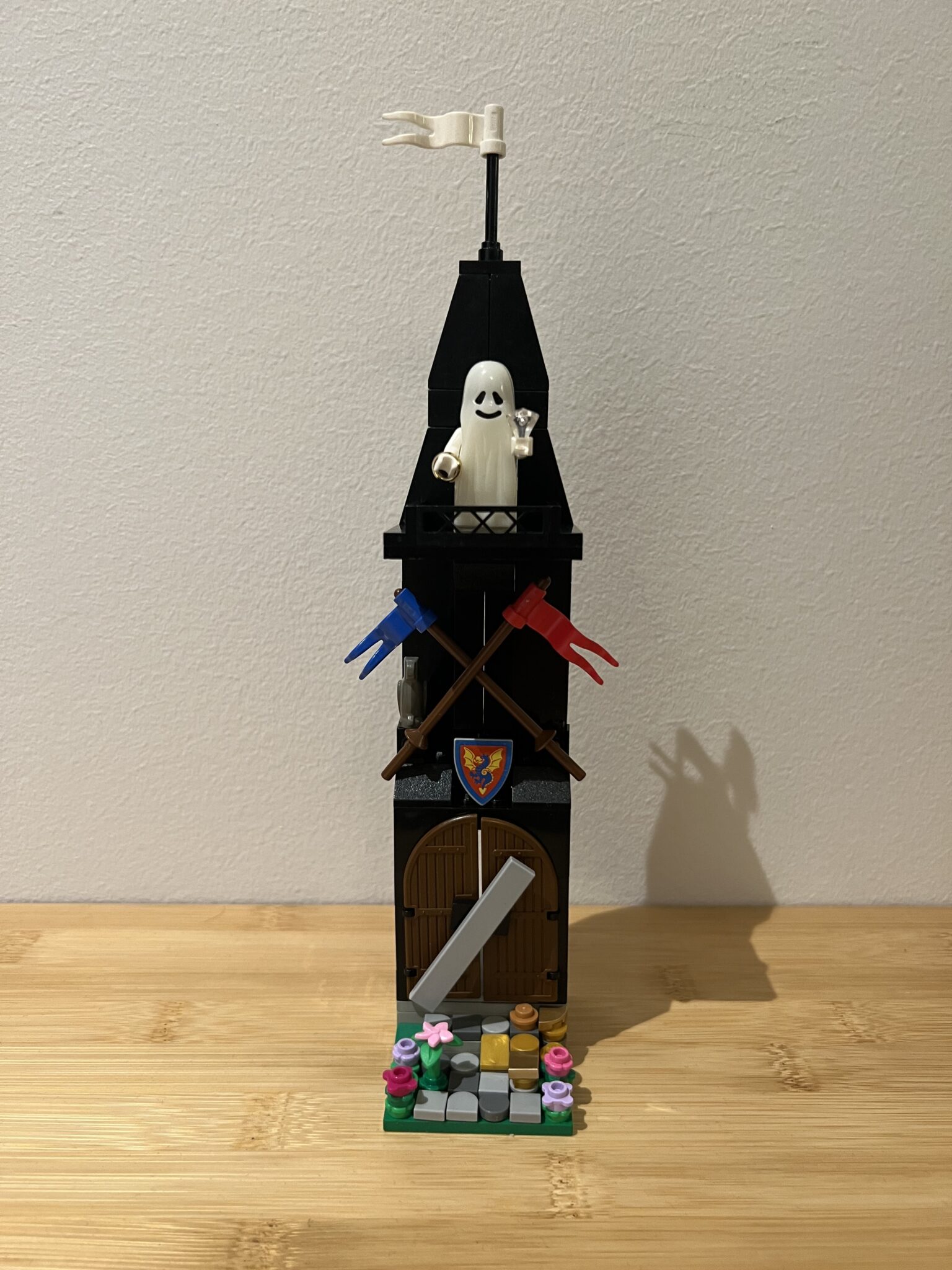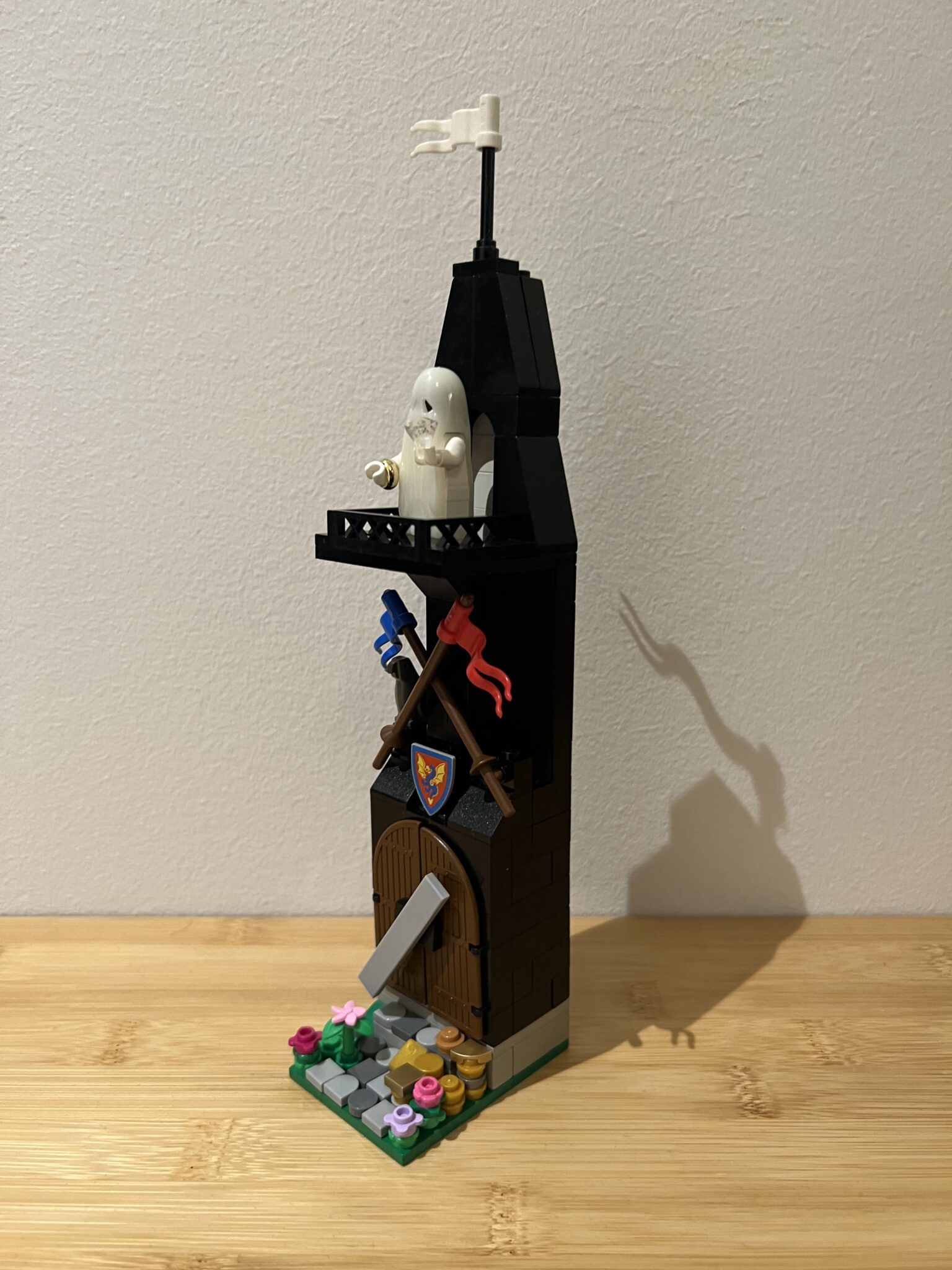 Went a bit crazy on the details on the base.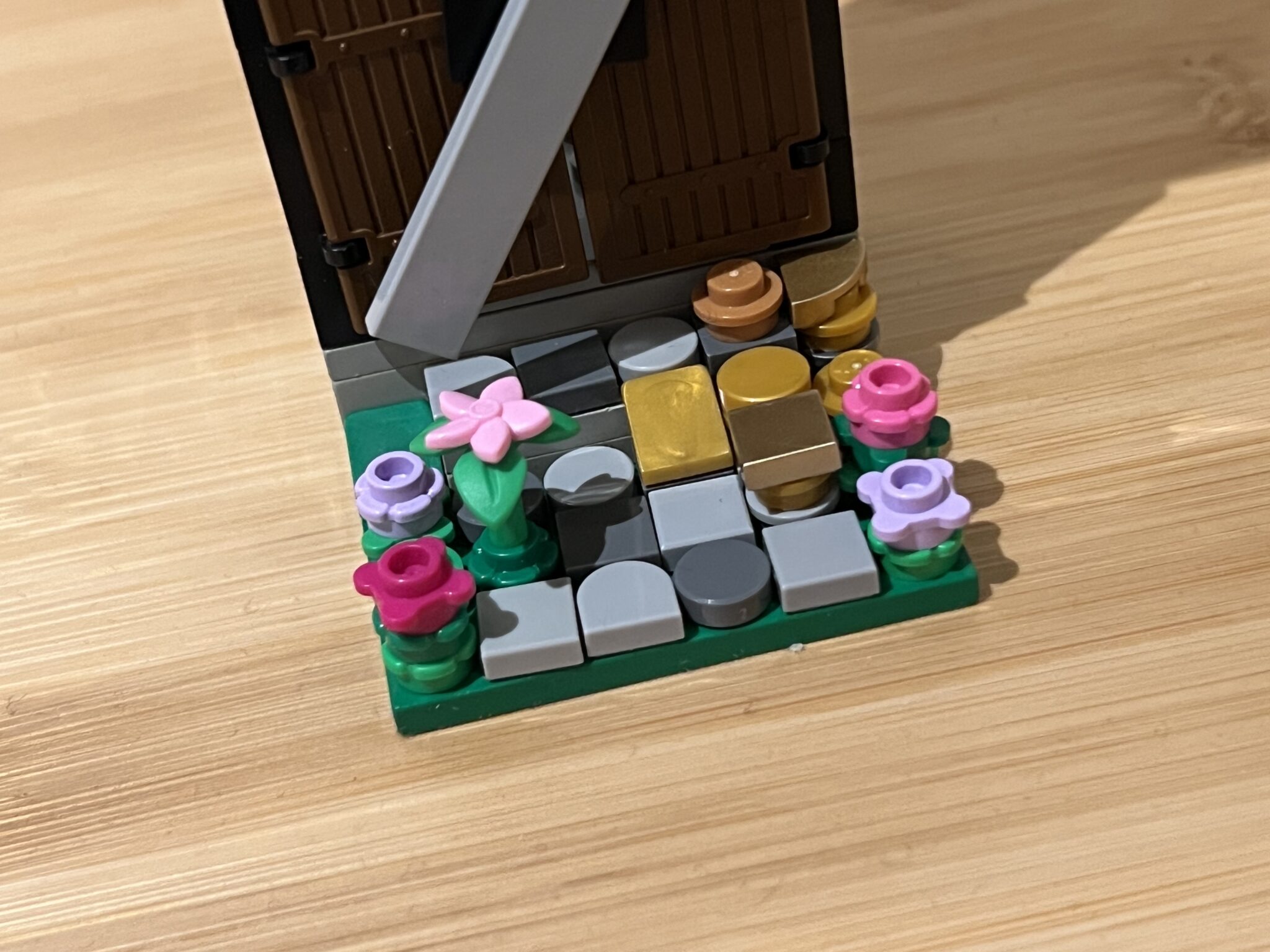 …and the with the jewelry.