Necrotechs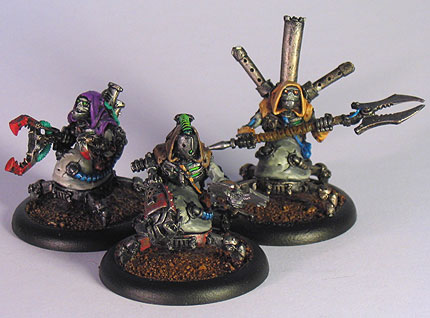 All my Necrotechs have some degree of customisation in order to make them look individual.
One has had his right arm replaced with a Ork Runtherd arm and his left arm replaced with an arm from a Scrap Thrall. The other two have had some small conversions made using bits mostly from a Neo Soviet Cyclops.
Scrap Thralls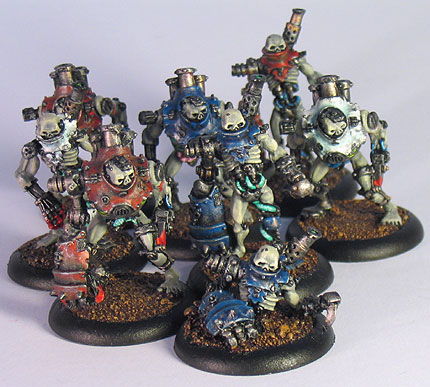 I decided to try another approach on the rest of the Scrap Thralls since I think the first three (see below) looked too healthy.
These have been primed black, Then painted in various faction colours to show they are in fact built of old enemy warjacks. Then I drybrushed metal on top of the coloured areas. This gave a much better battle worn look.
The skin is a mix of Bone, Black and White and looks much more sick than my previous three Thralls, cool!
The three original Scrap Thralls aka "The Crap Thralls"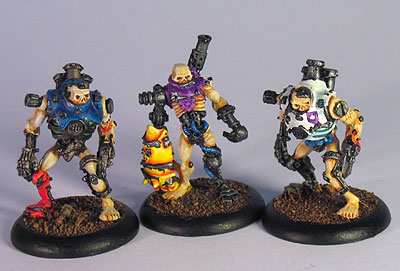 The obvious way to paint the Scrap Thralls would be to use the same quick dry brush technique as I have used on the warjacks.
Then I had an idea: Basically if Scrap Thralls are created on the fly during a fight from jack wrecks would they not have the colours of the Jack they are made from??