I don't really know if a bunch of tiles justify being called a gaming board set, but here we go.
While living temporarily in Stockholm, I did a few terrain bits including a few city tiles that I made using the core of a Foam Core board glued on top of some cup coasters and it worked great, especially because they don't slide around like tiles out of foamboard would.
So with that in mind, since our new D&D campaign is likely to be heavily city-based, I went on a hunt to find a stack of cup coasters and found a bunch of ceramic ones at Tiger with rubber lining underneath, meaning they do not slide.
Process was simple:
Cut a bunch of 1″ / 2.5cm squares out of a cork board
Glue them onto the ceramic tiles
Spray black
Drybrush with grey with some splotches of other colours here and there.
Here's the result: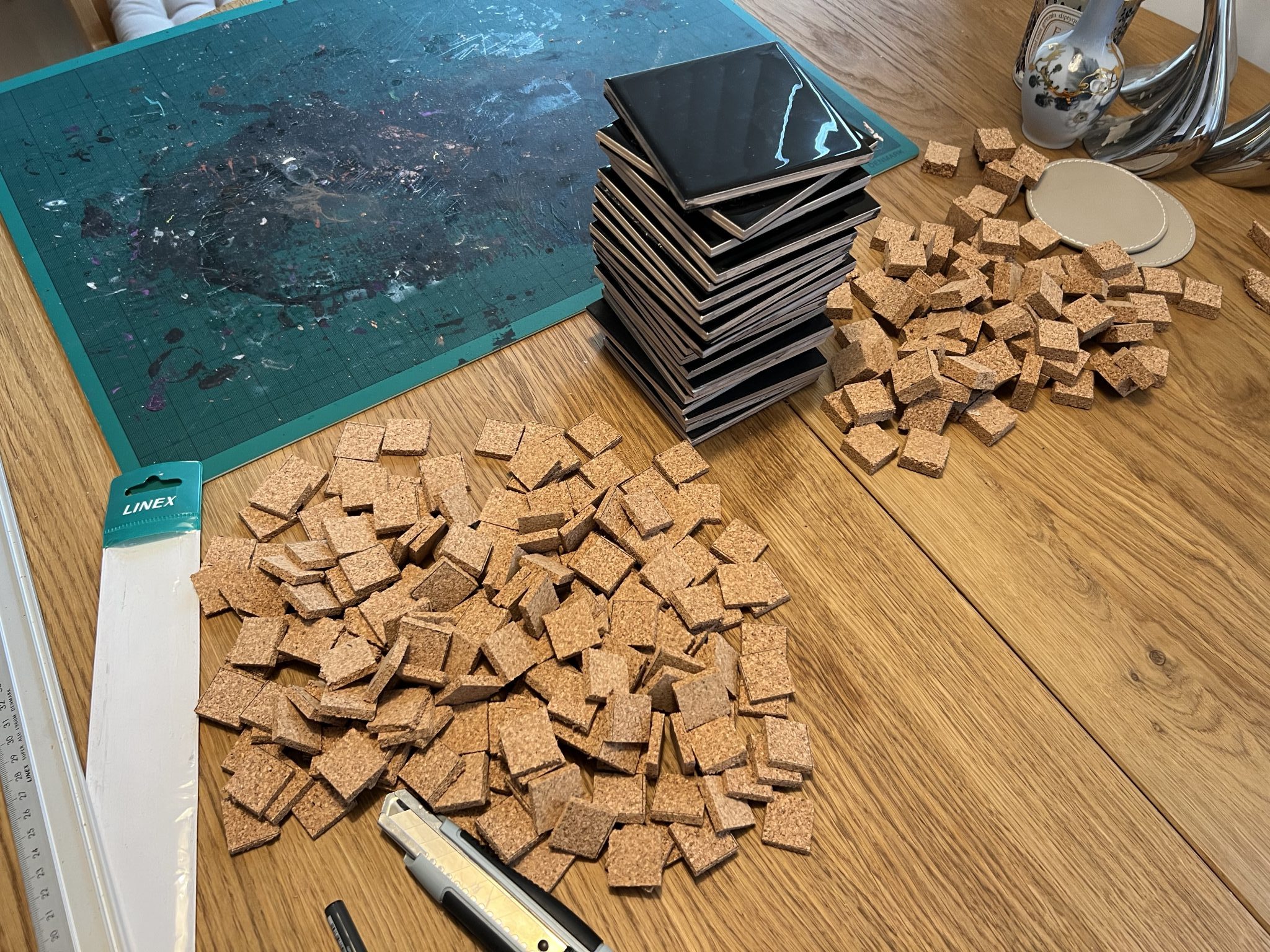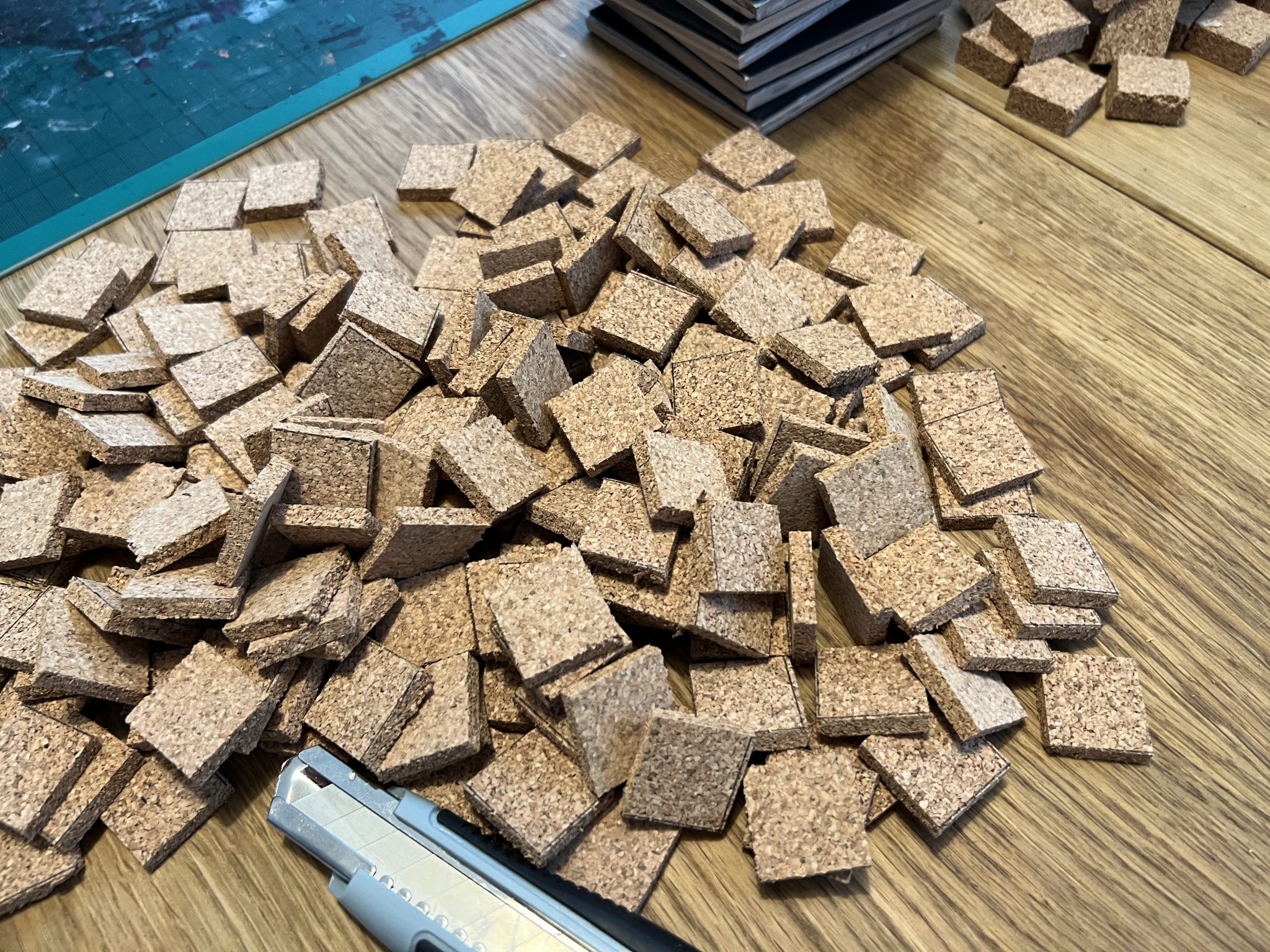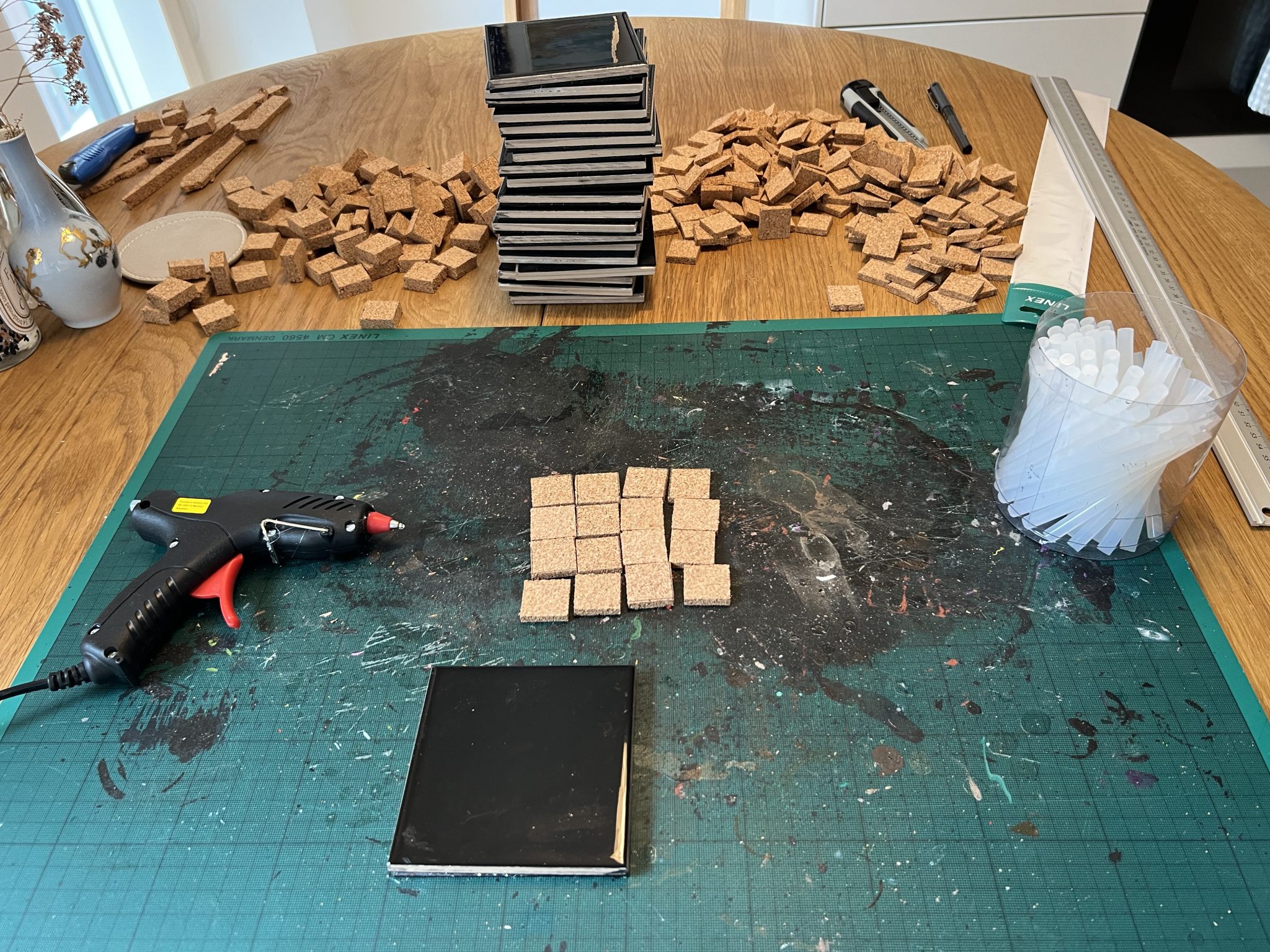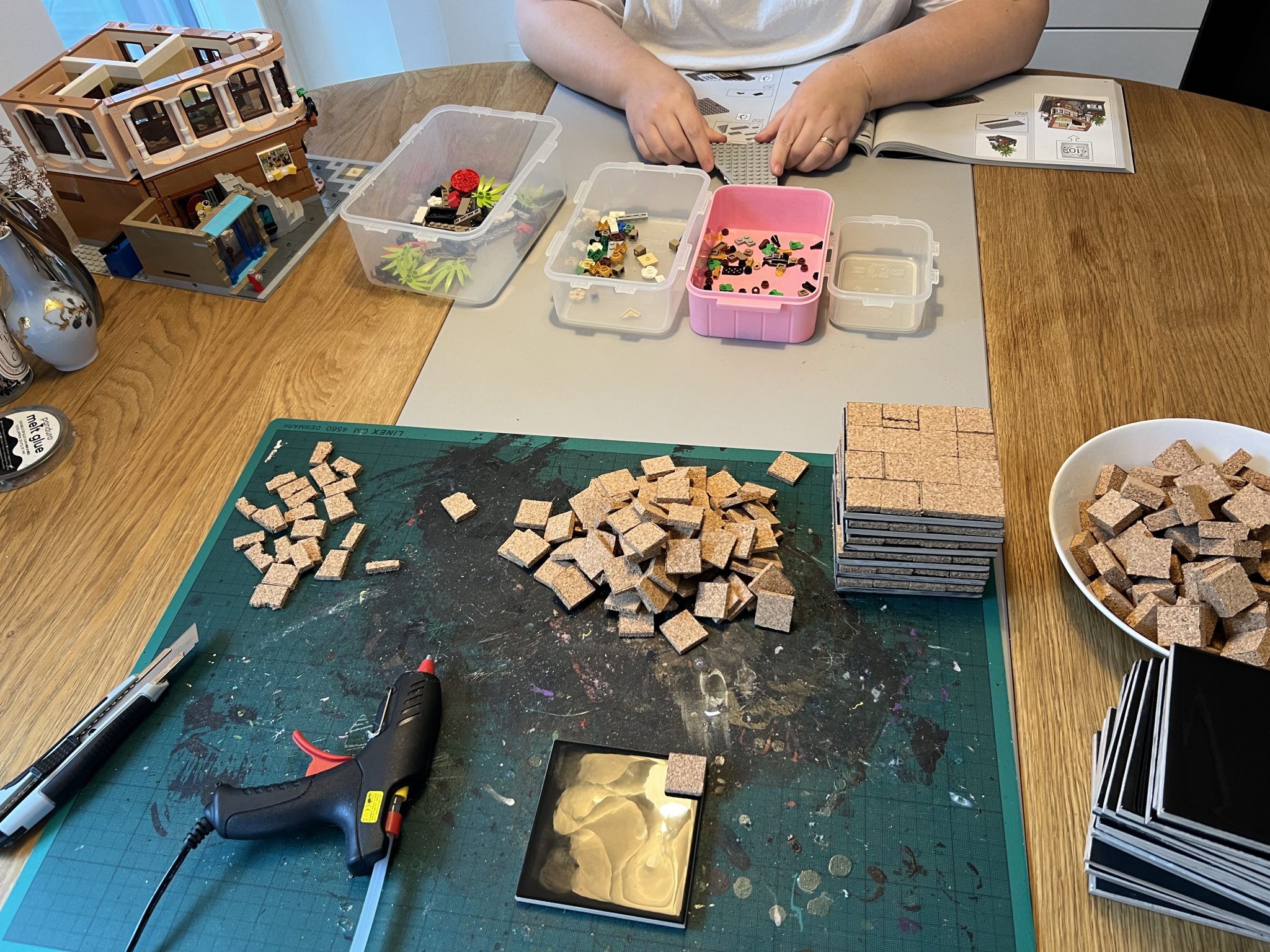 Hobby weekend with my wife.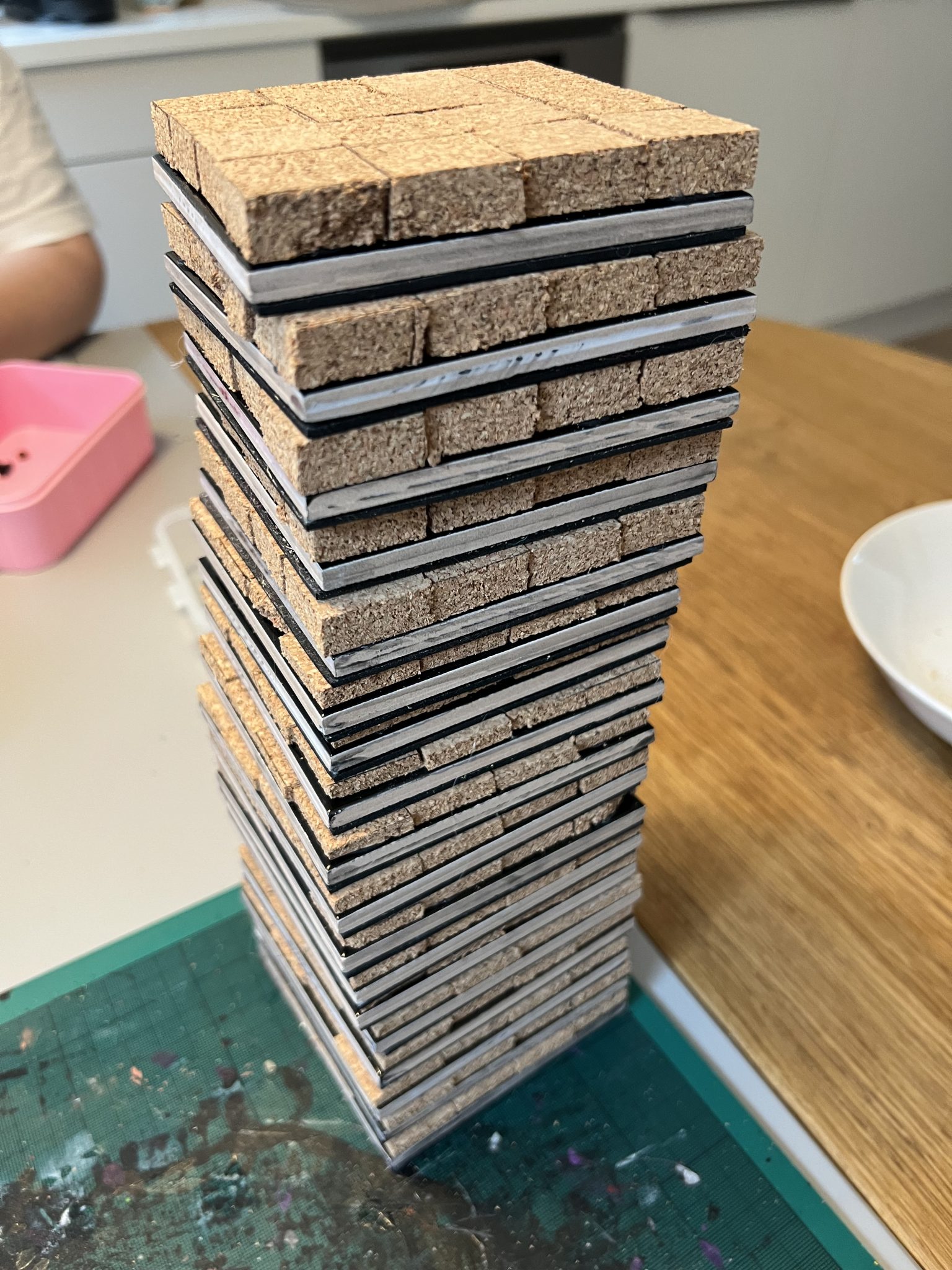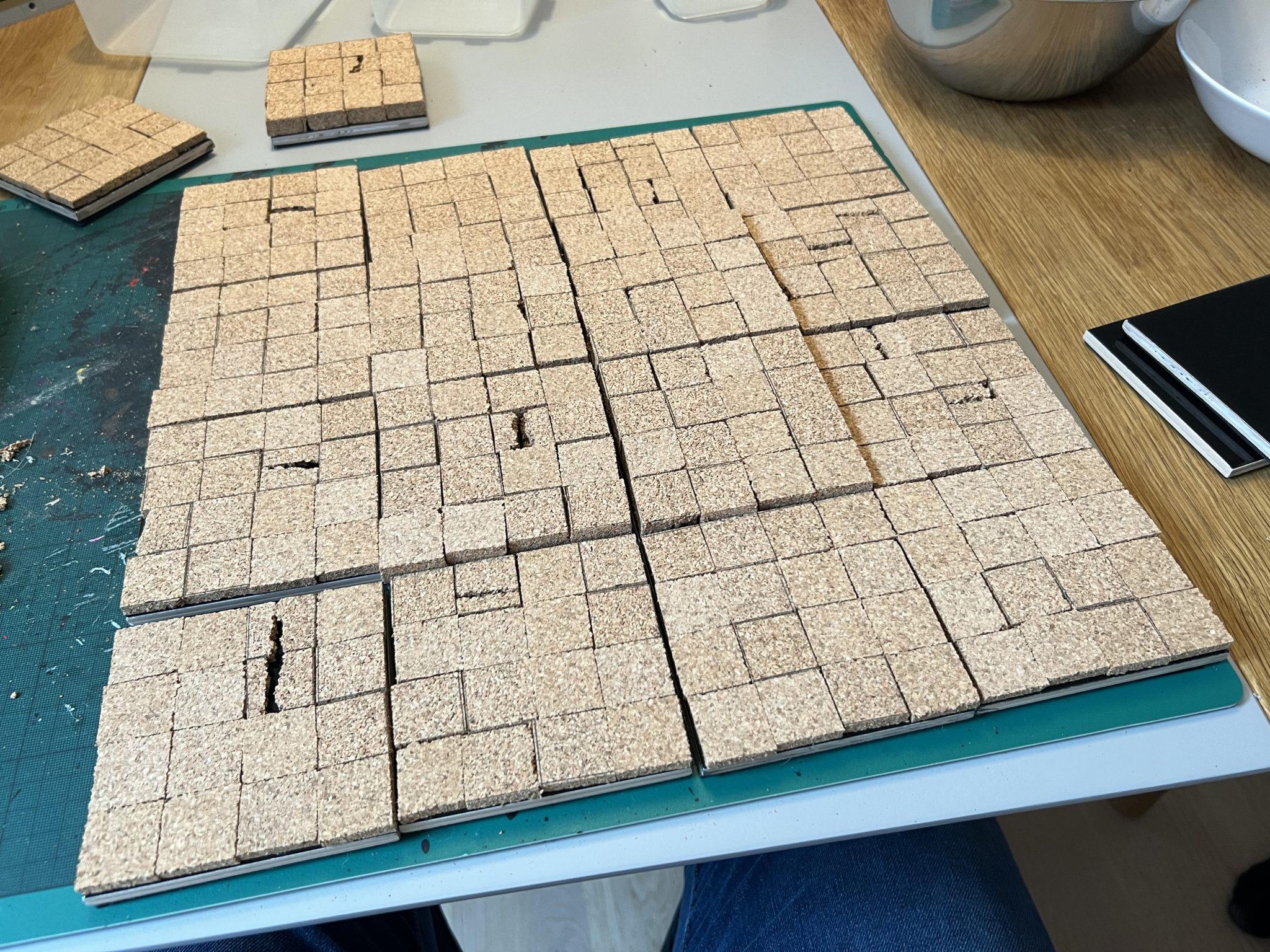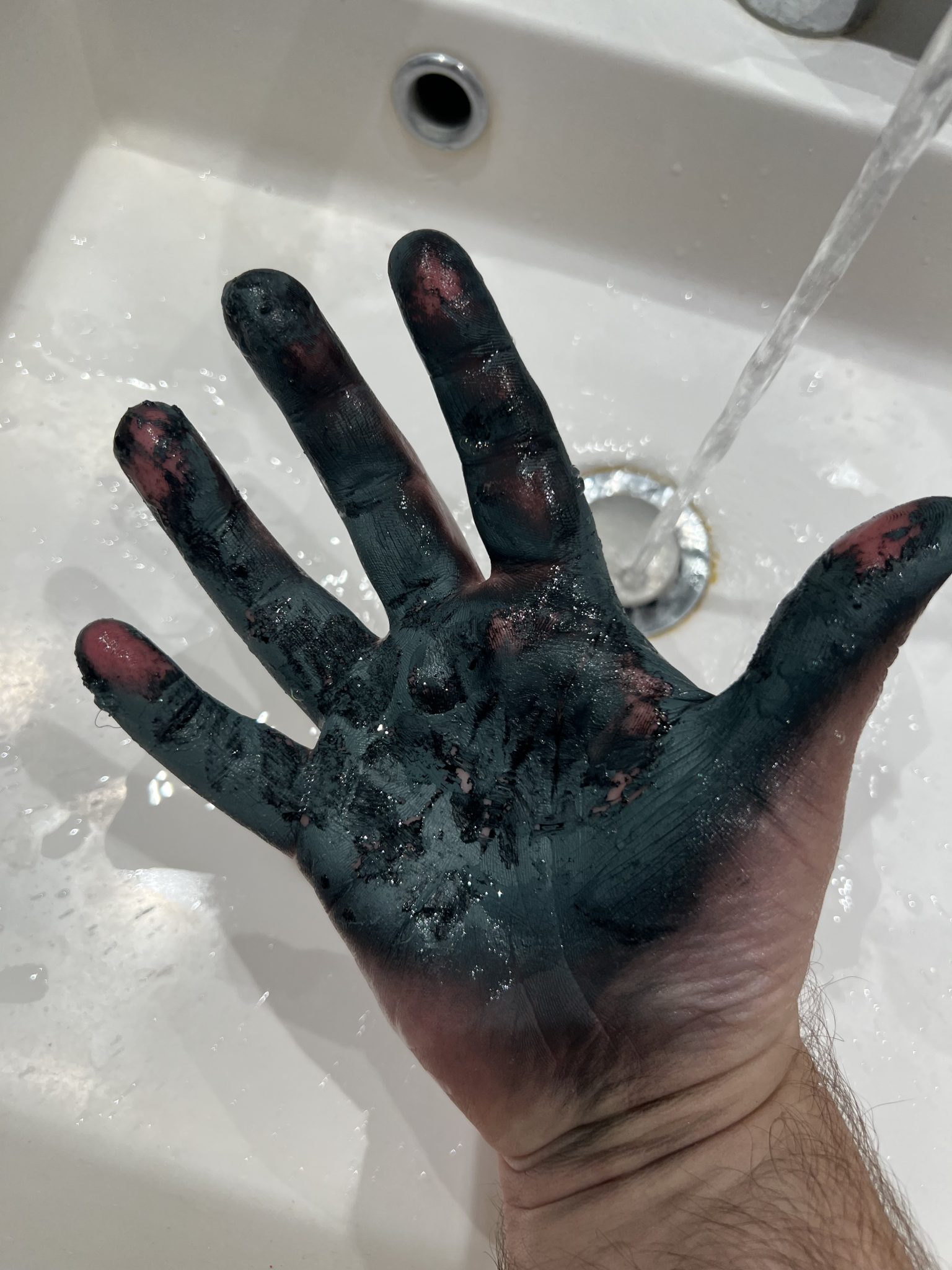 Tip: use gloves when priming stuff.
Finished result