My players don't like mimics.
I do!
And honestly, how can you not love this crazy-ass Gazebo Mimic. Amazing!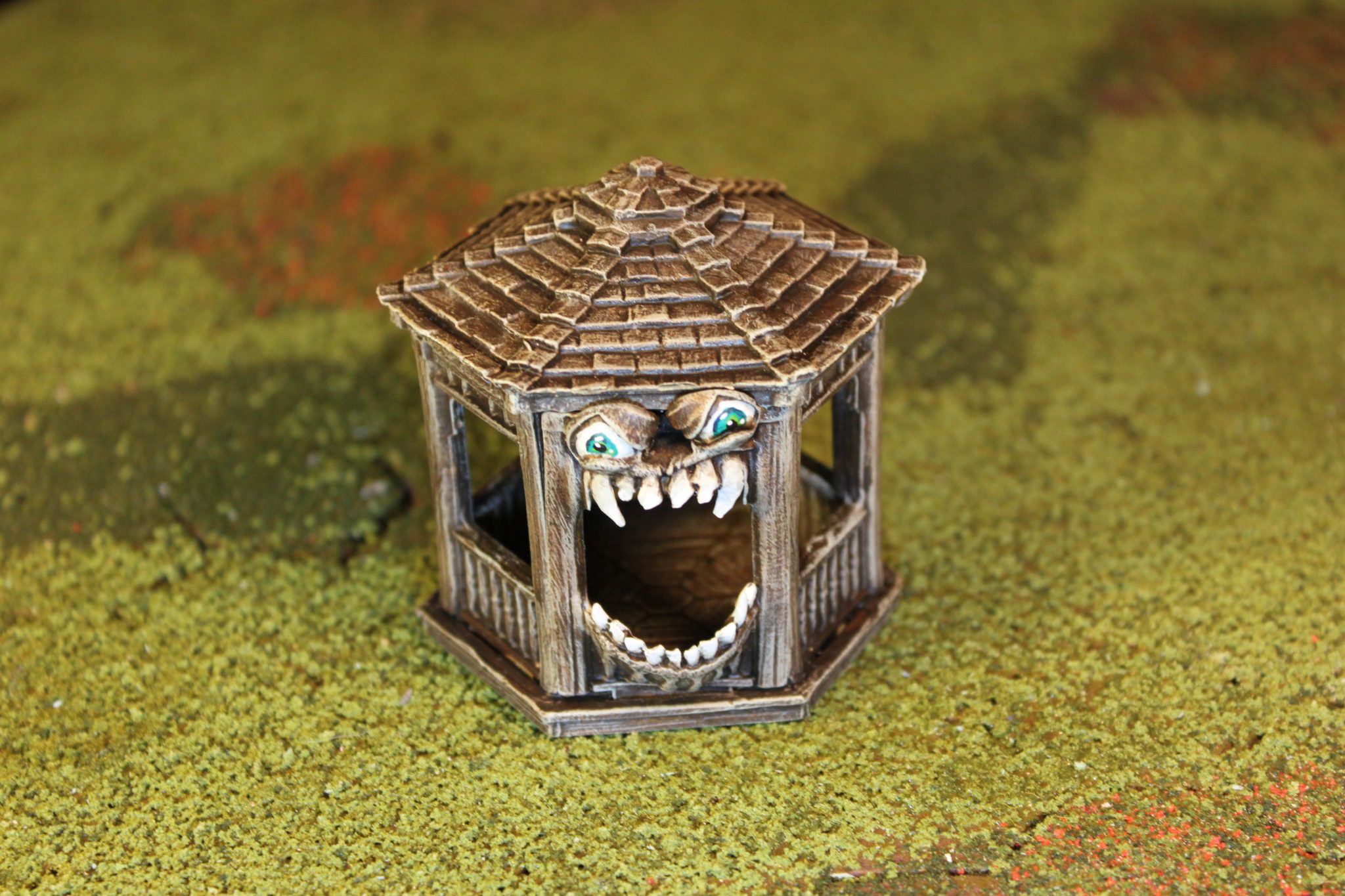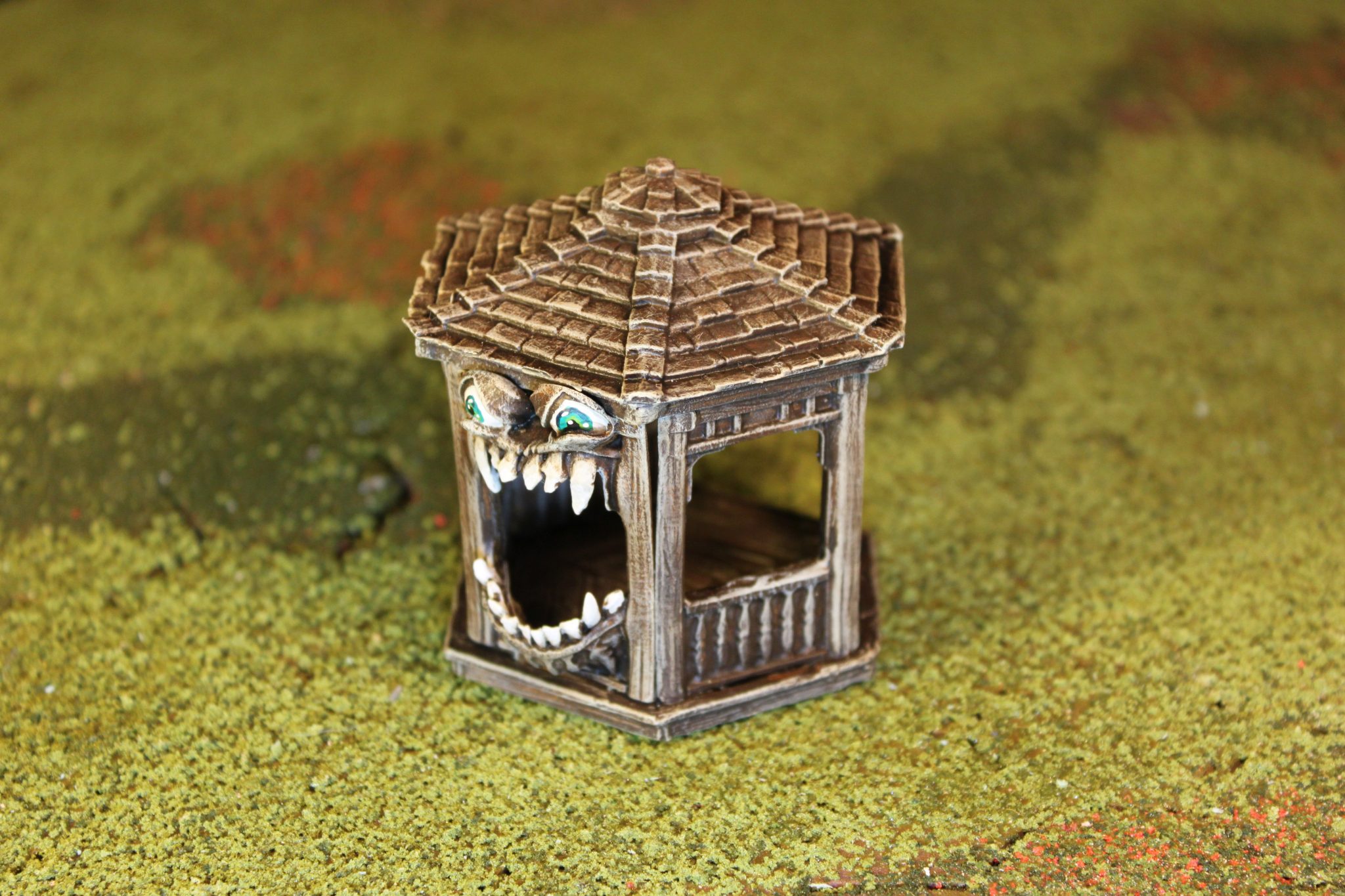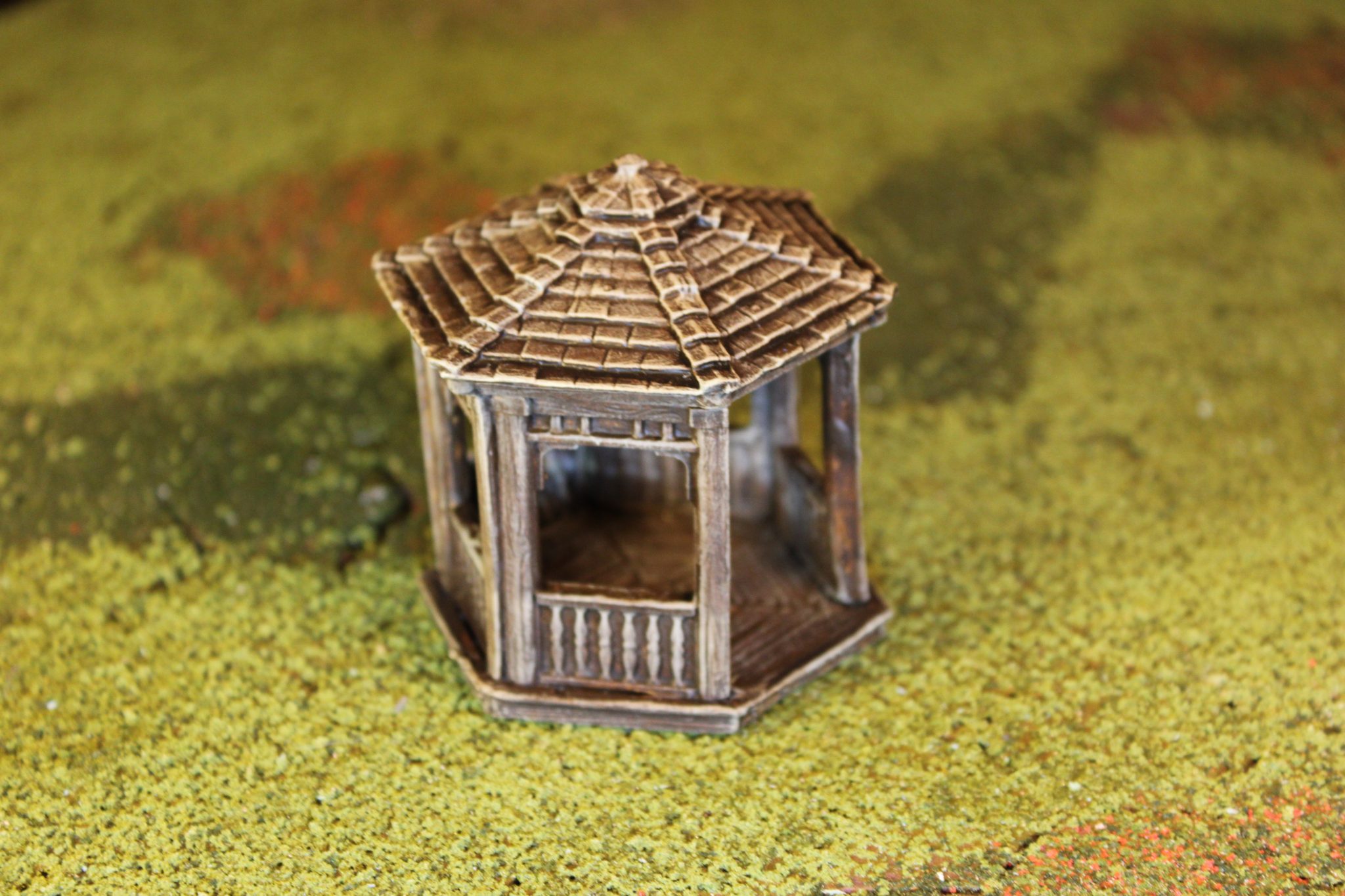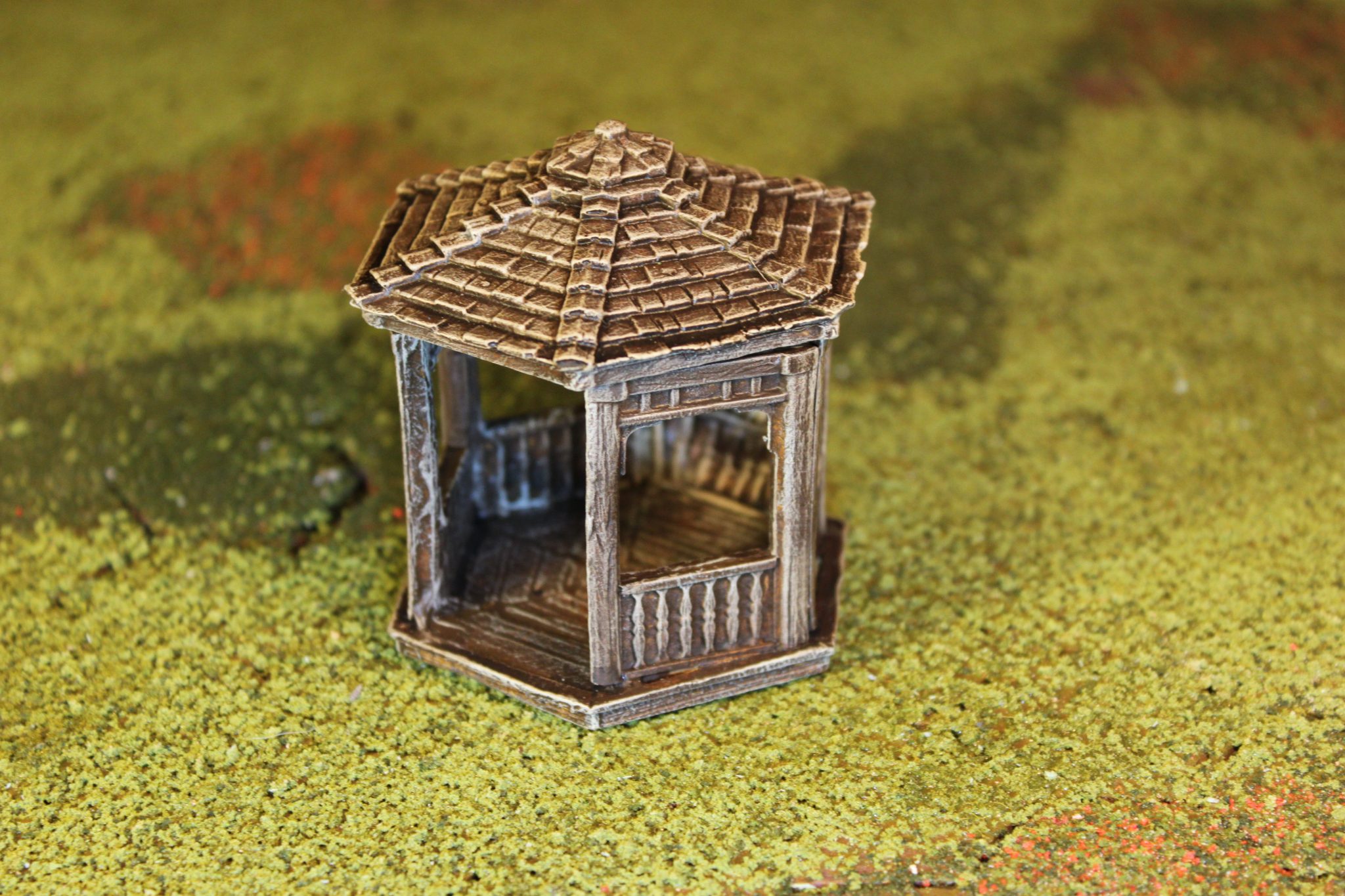 One thing that bugged me about this miniature was there was no thought given to how the panel with the Mimic face could be removed and reattached. It feels like the sculpture assumes that the owner of the miniature would always have it as one or the other.