This built is based on Stone Bridge for D&D Tutorial (Black Magic Craft Episode 075). It's a speed built tutorial but for me it wasn't that speedy mainly because of the water, the flowers and the ivy vines I wanted to add.
This is my first scenery piece for 2020 and I think it will set a trend for me crafting what I call centre pieces, pieces you can really only have one of on the table at a time and pieces that have a massive influence on the encounter.
I'd say the only other centre piece I have is this pond.
I am really REALLY happy with the resut. It was featured in our first game of our new campaign and I suspect the town of Daisygate and its surroundings are going to have a lot of bridges!
There are some WIP photos of the build process at the end.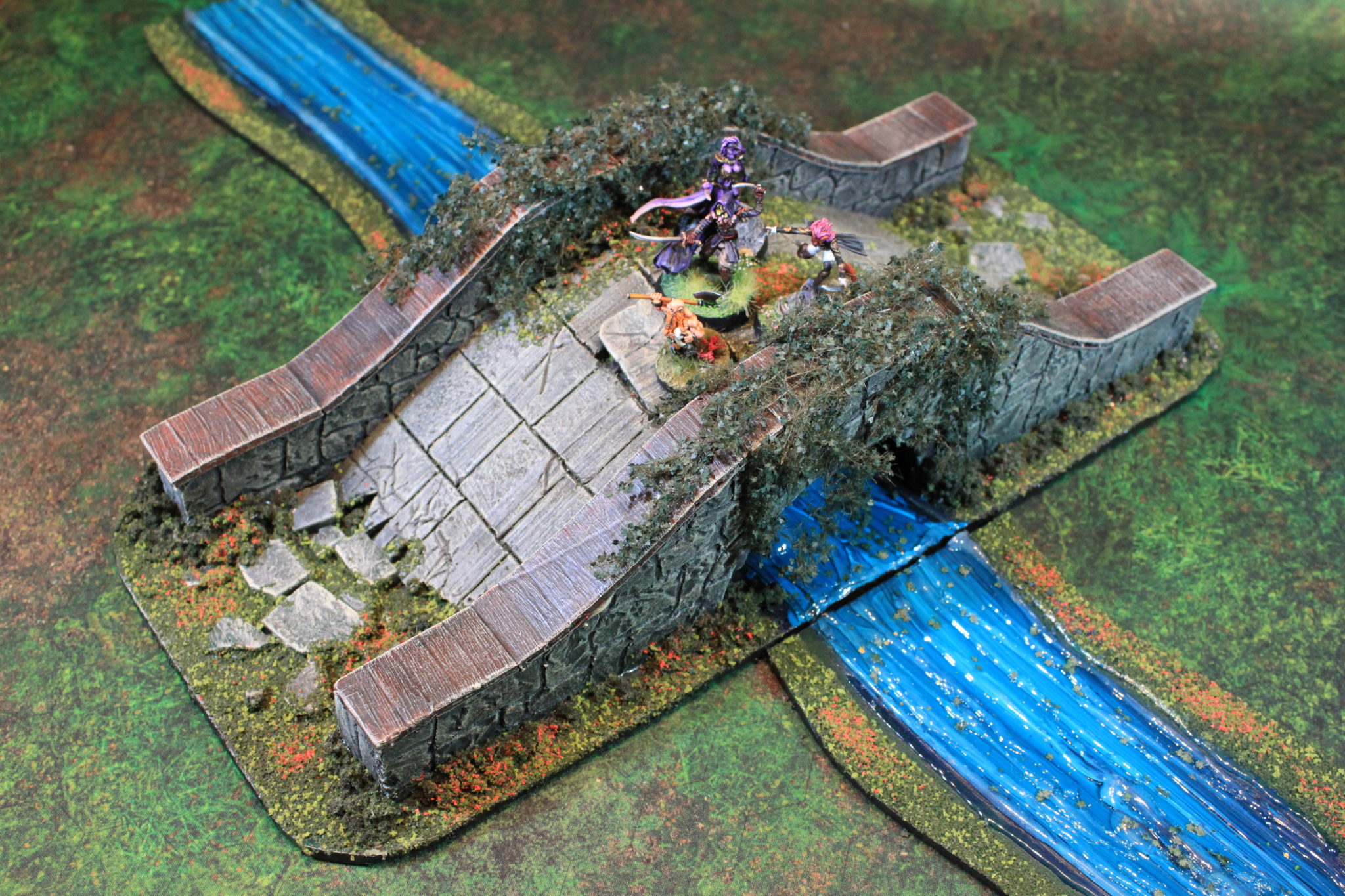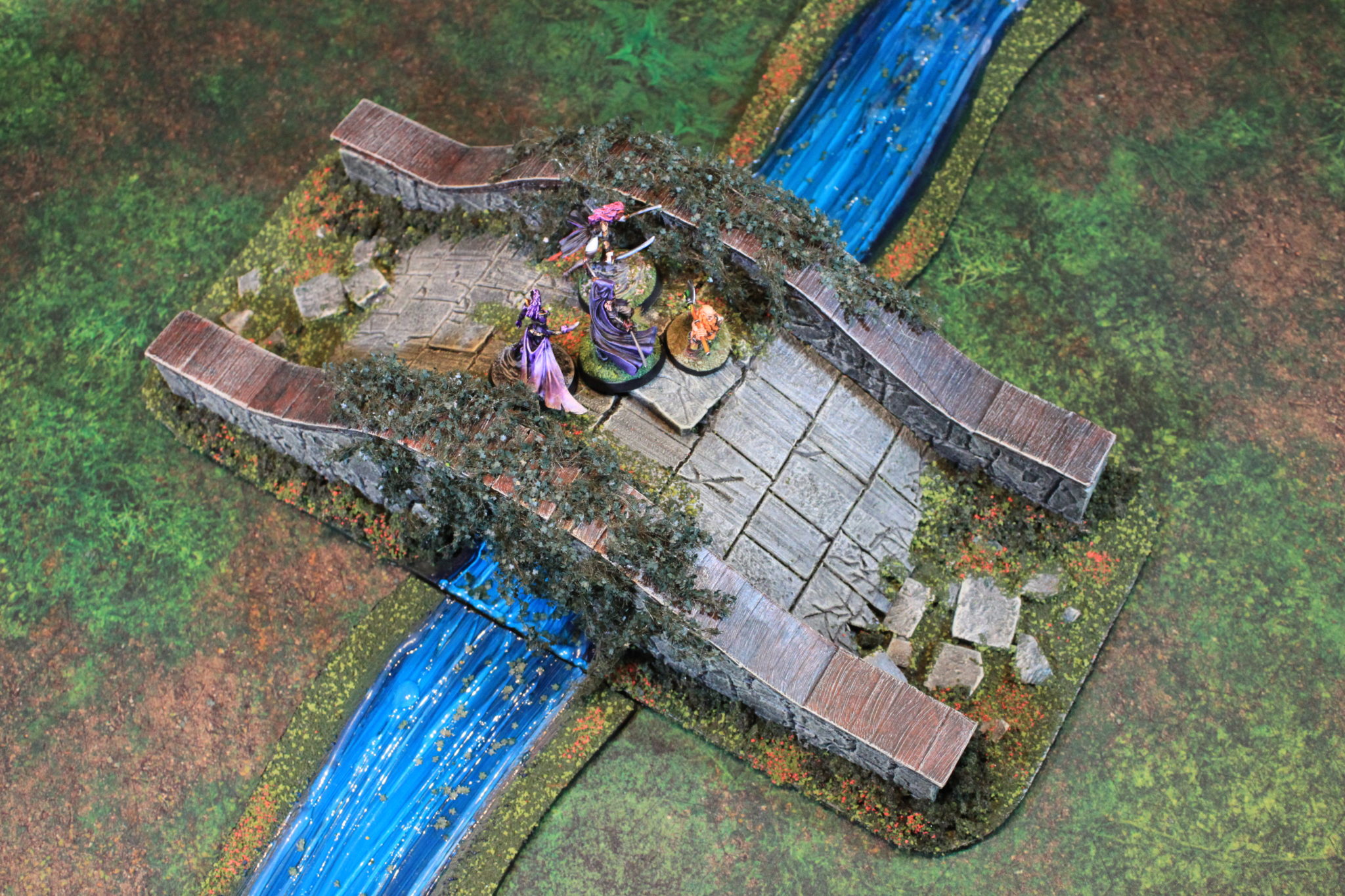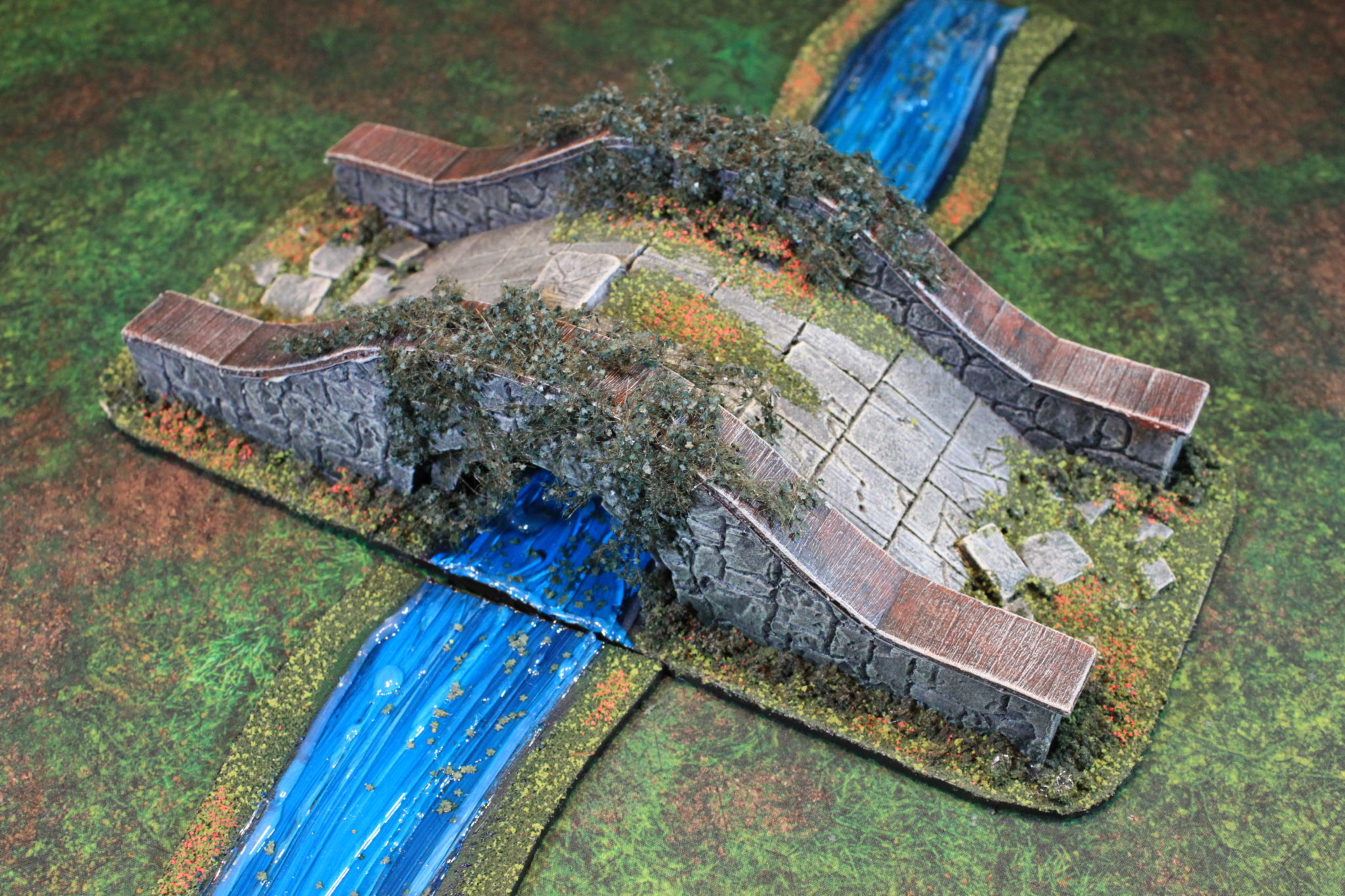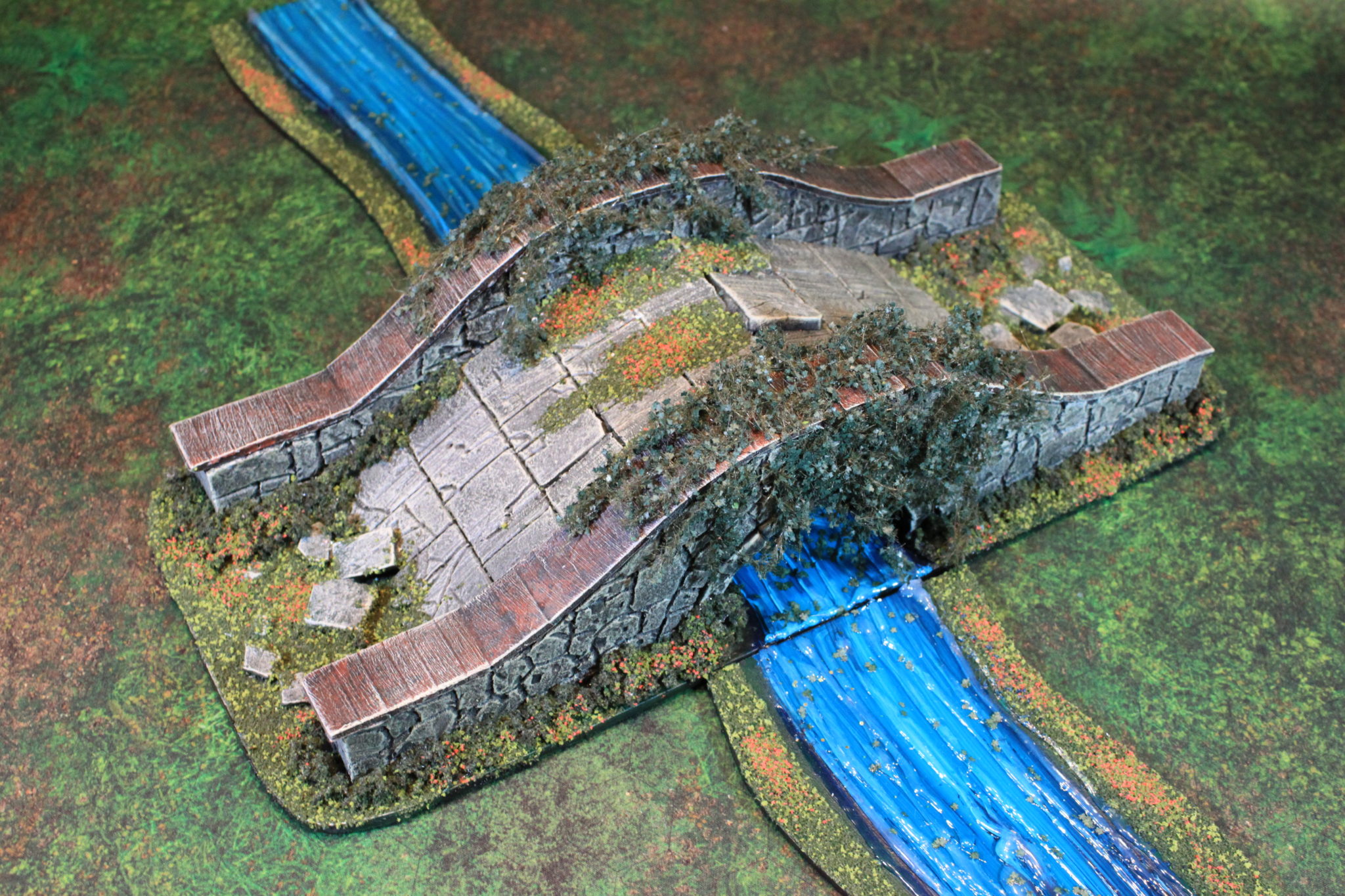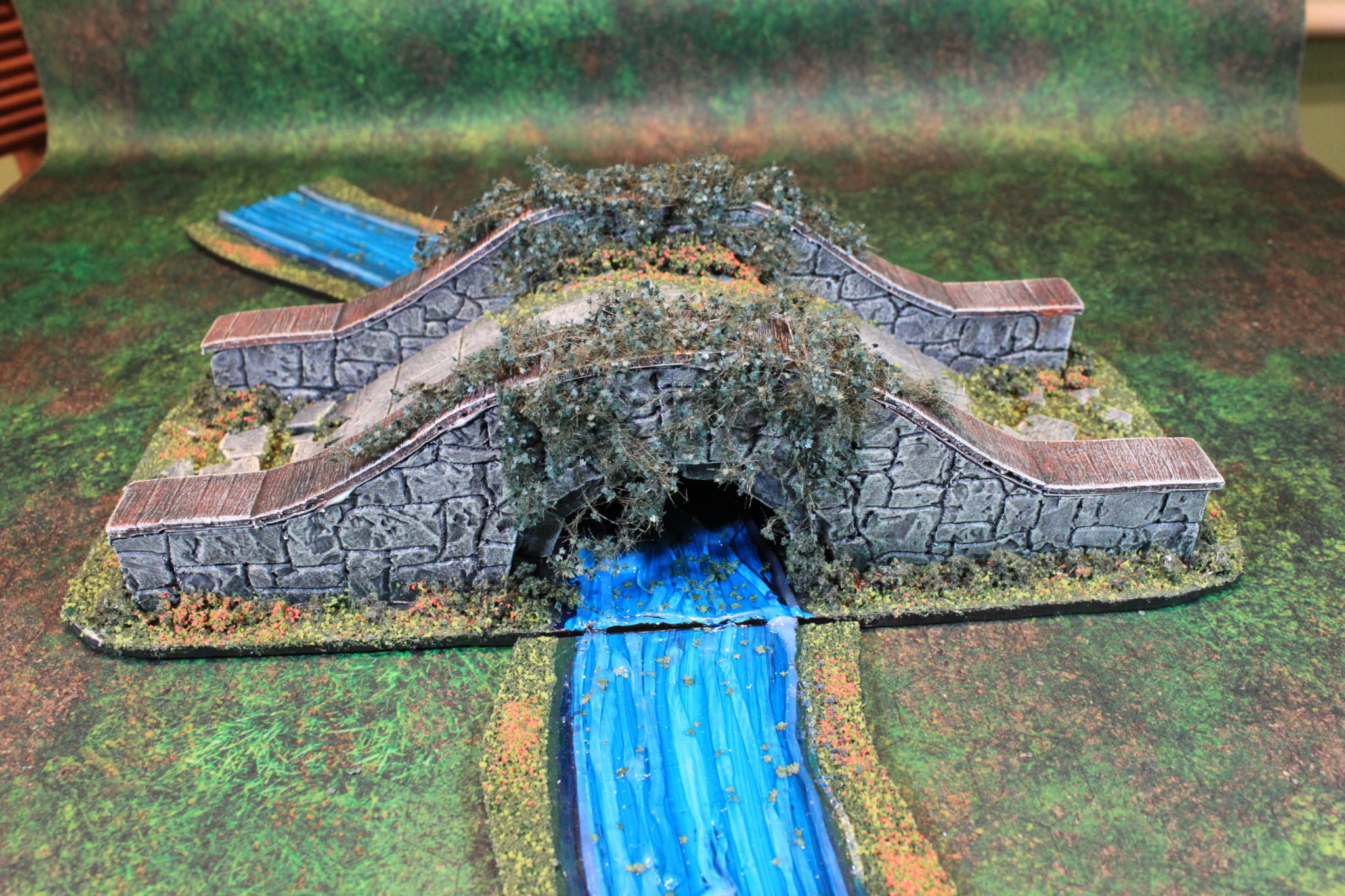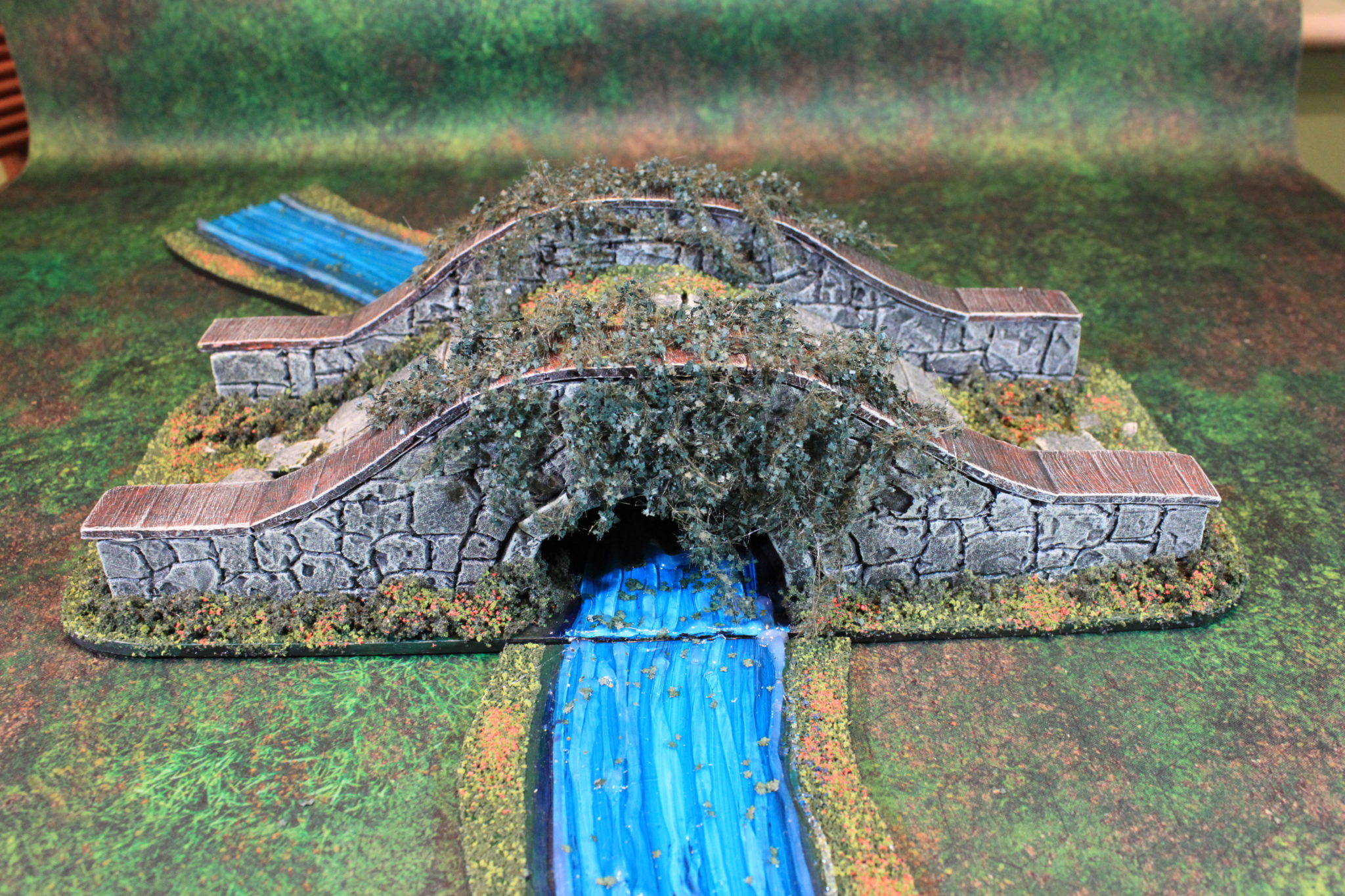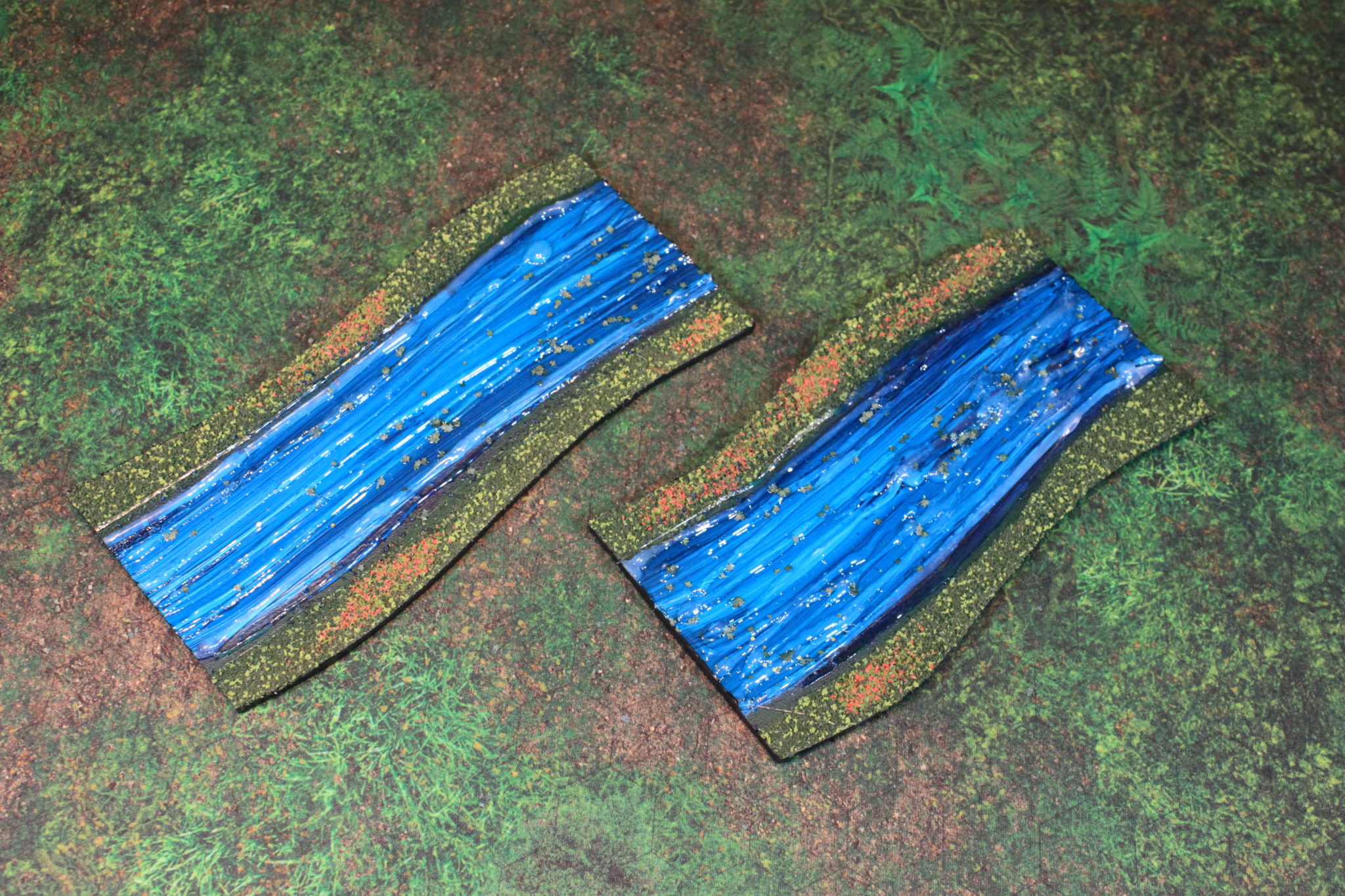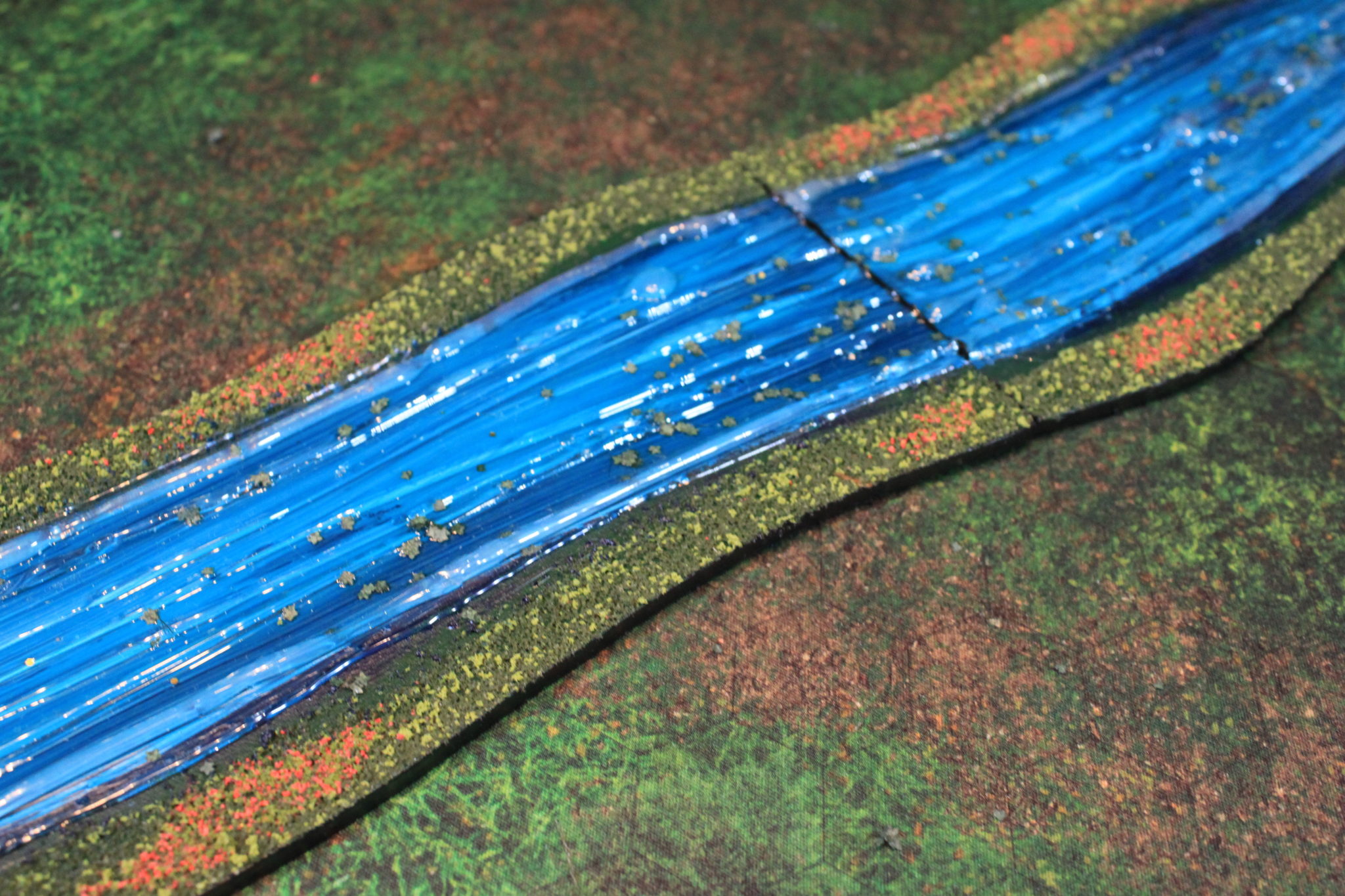 The build
I actually took a bunch of WIP photos for a change
Bridge out of foam board. Note that the slates across the bridge are not individual slates. It is a single slim foam board. I cut a single slate out to give the illusion of individual slates.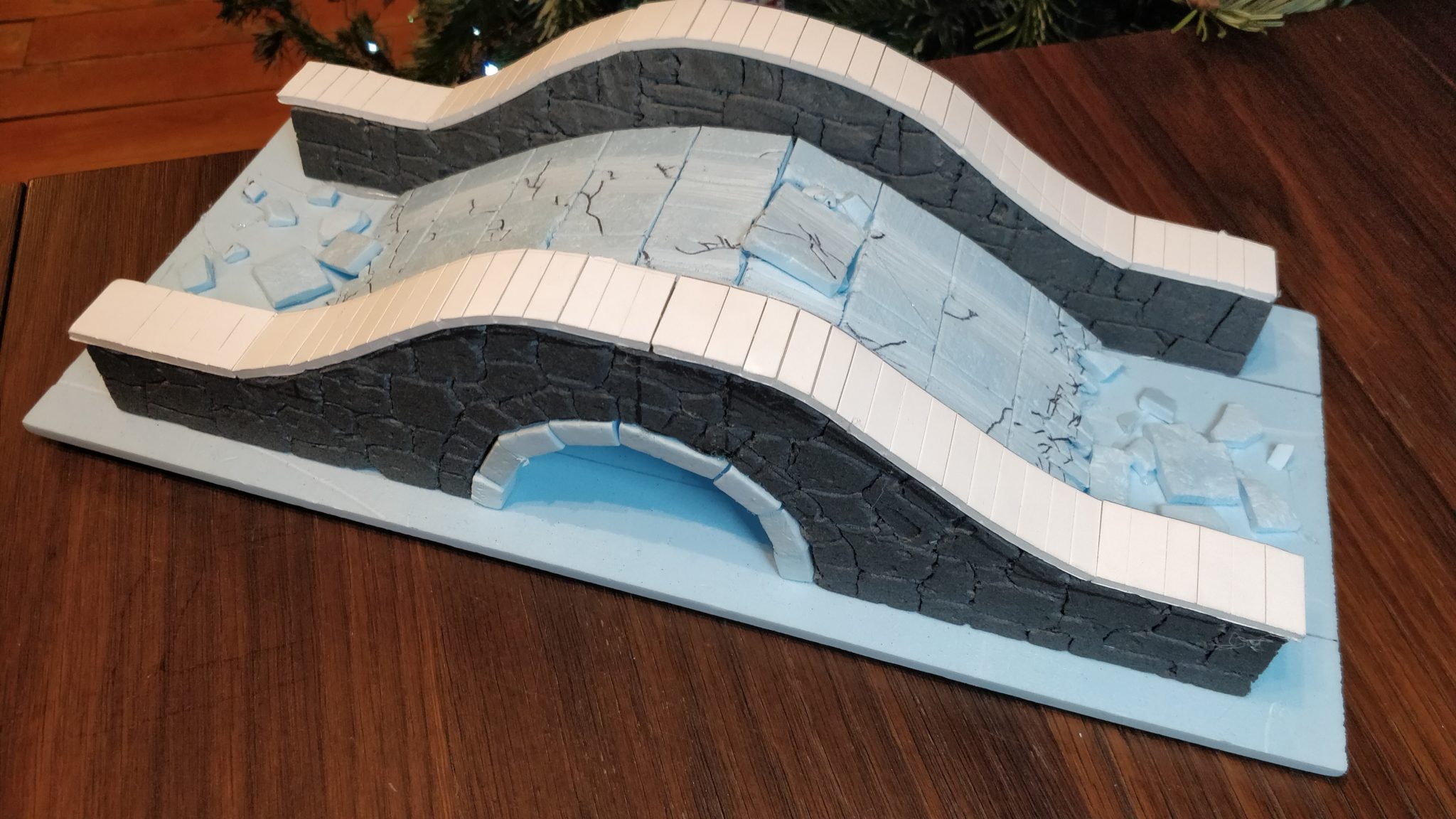 Painted bridge and first drybrush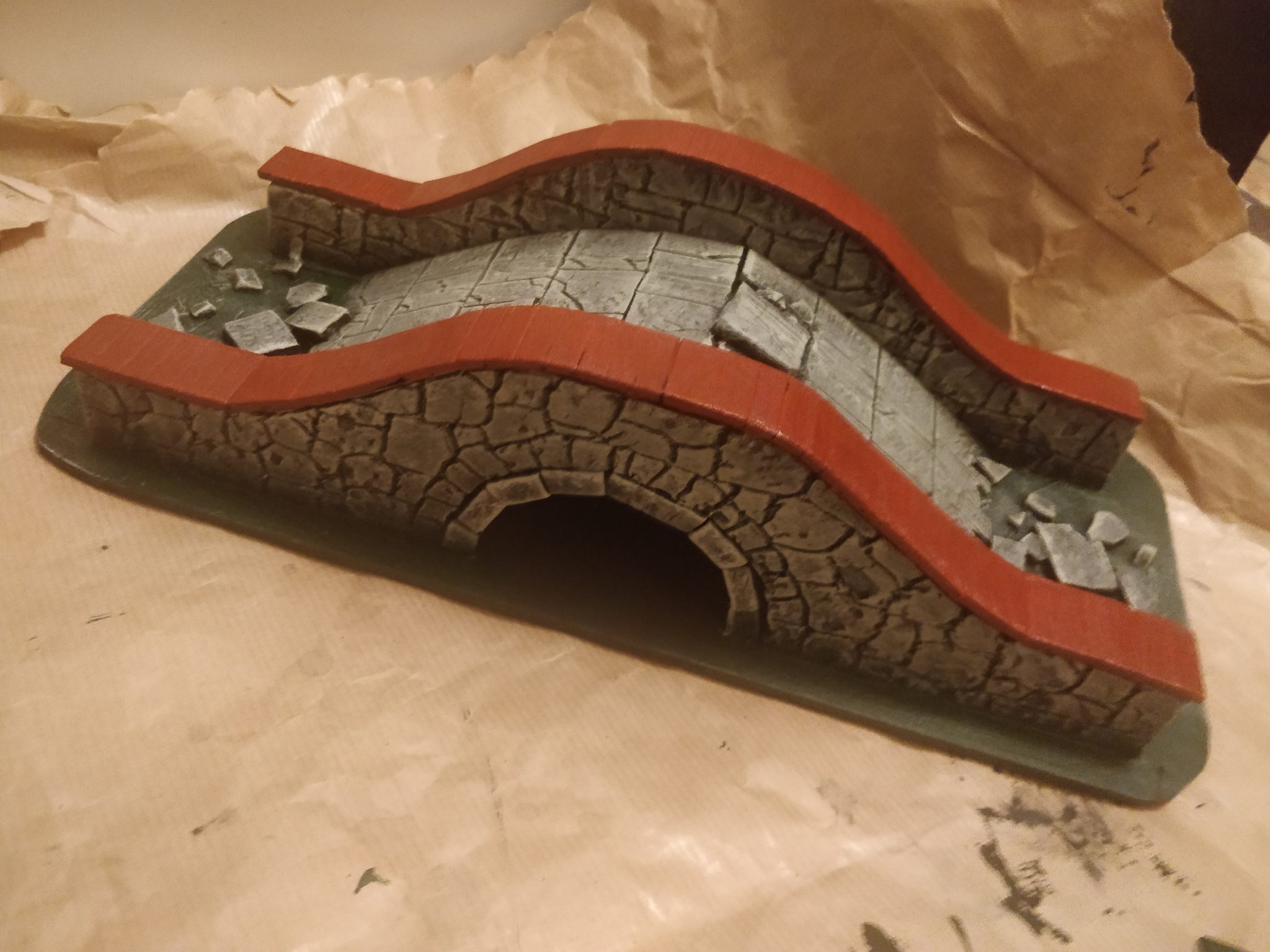 Inked the whole thing with a muddy black wash.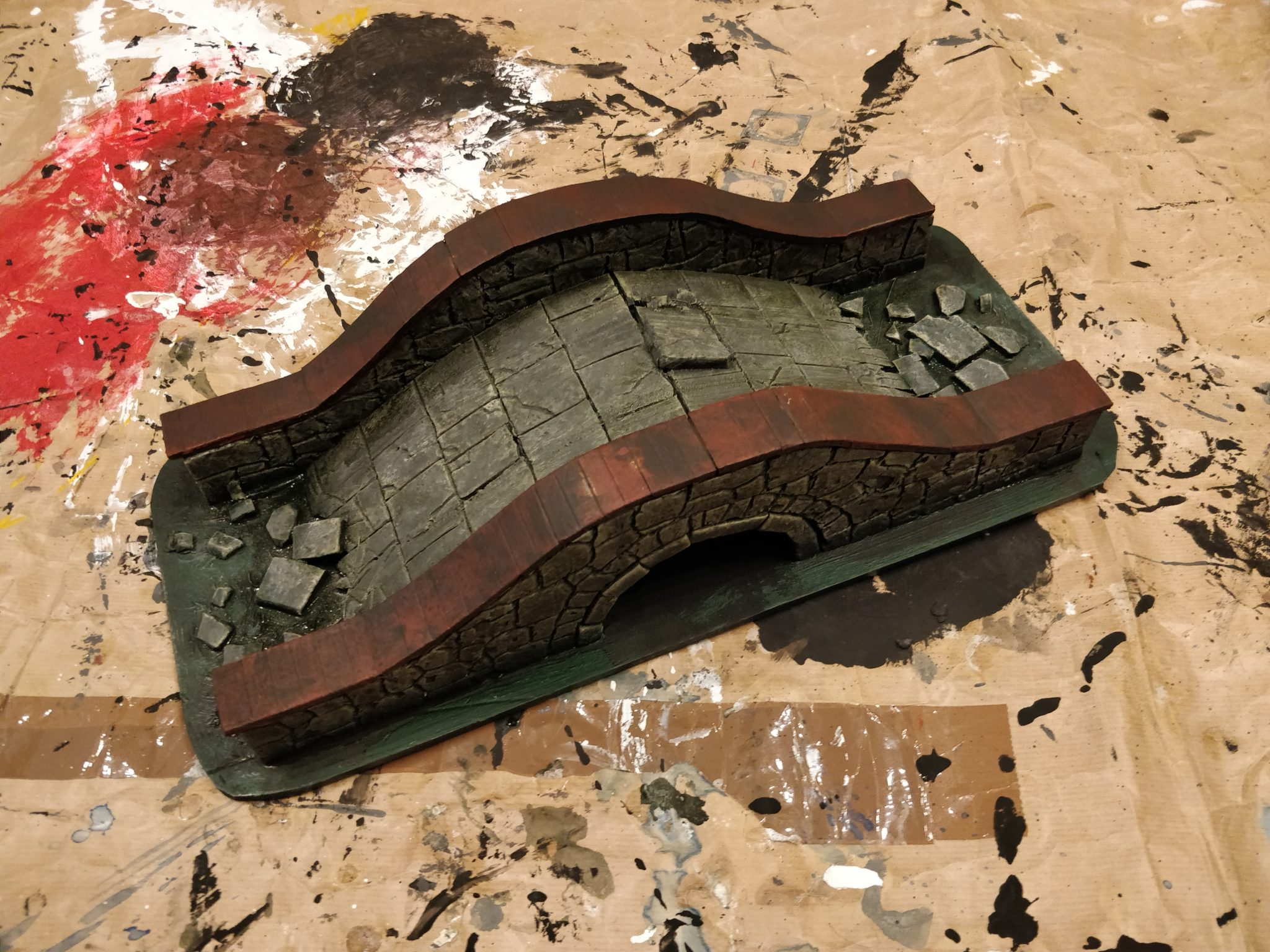 Finished bridge with vegetation followed by spraying PVA diluted in water to fix everything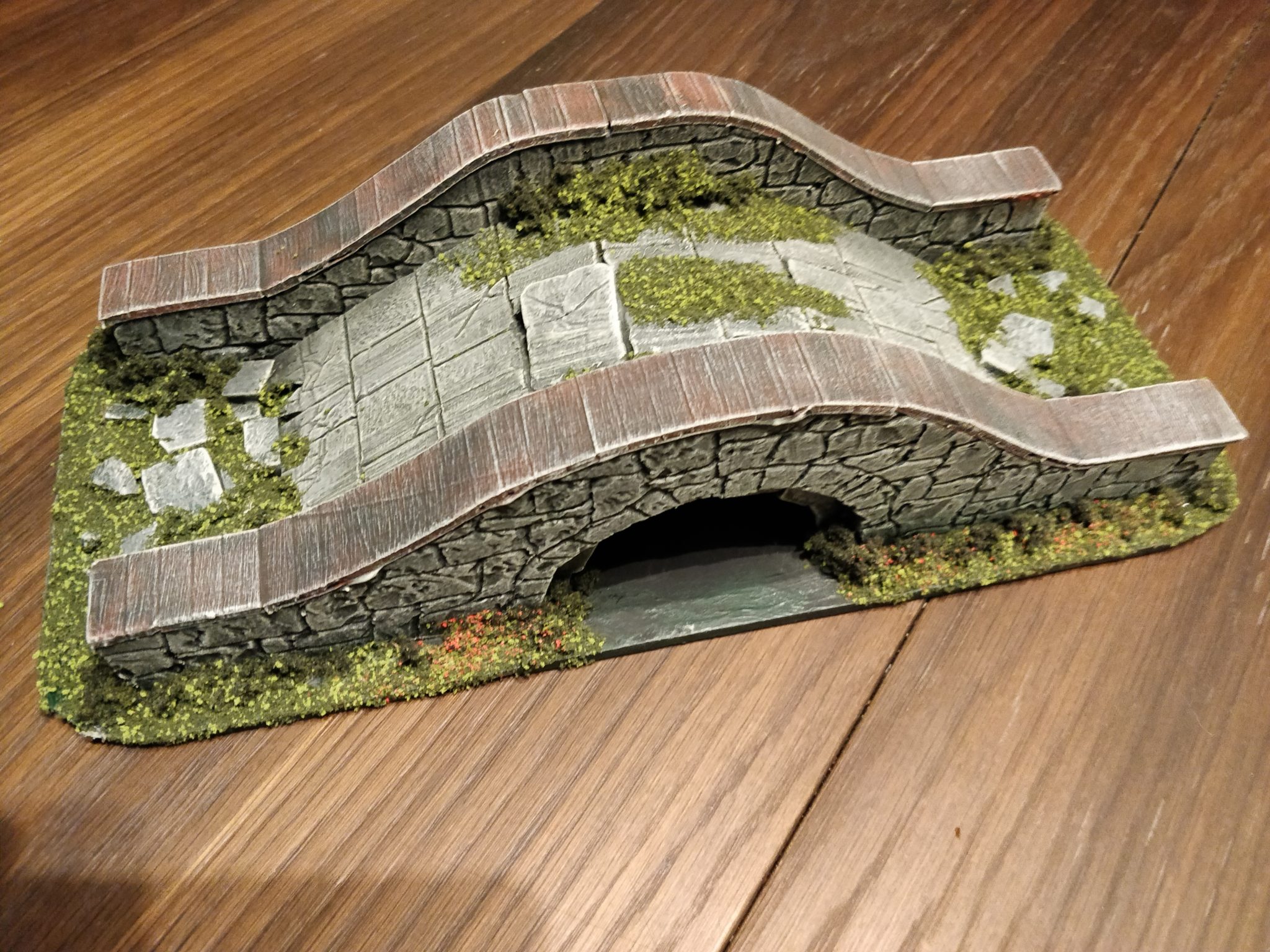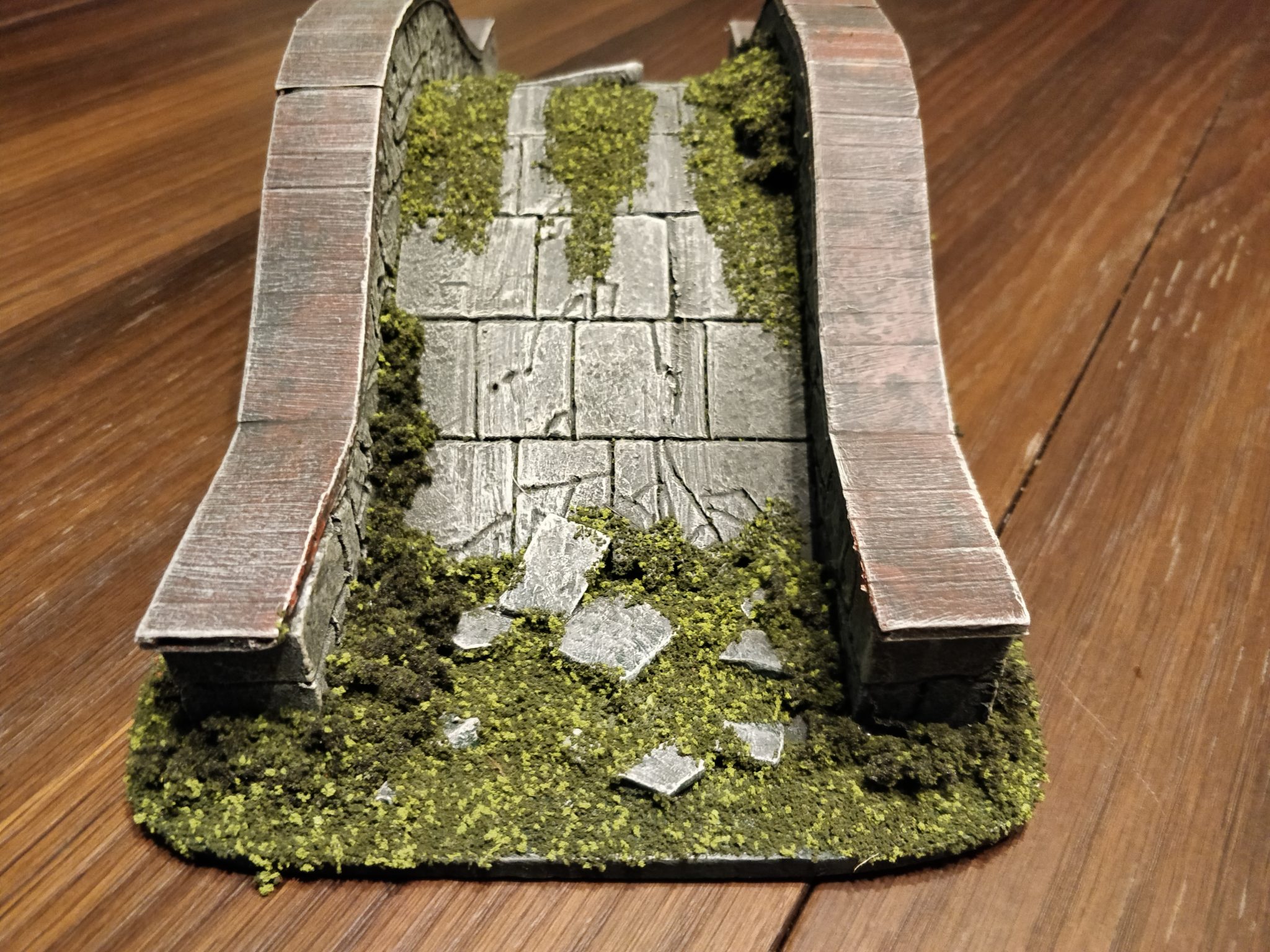 You can really see the whole process here, but the river was blue paint, lines made with hot glue (make sure it is closed off) and scenic water poured between the hot glue trails.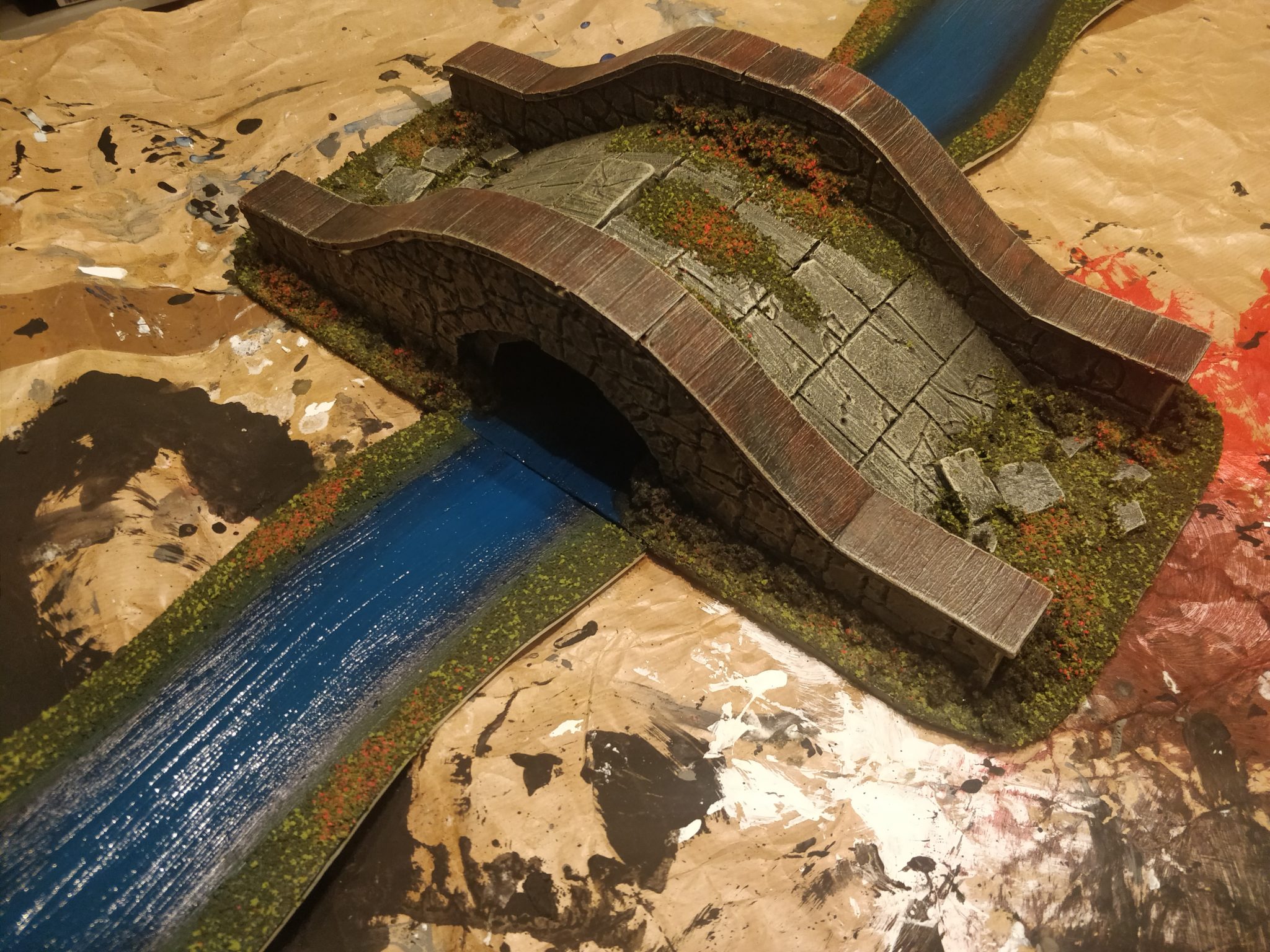 Finally drizzled some ivy leaves in preparation for sticking ivy vines on as seen in the finished pics.