So… It has come to this!
Back in 2017 I wrote up two 1,000 point armies based on the ever-awesome Warhammer 40.000 – Rogue Trader (1st edition wh40k). The first one a Bad Moon warband in memory of the army I used to play. And the second a Harlequin as I've always wanted to paint some of those.
Since then I have been working on the Bad Moon warband and it was all but complete when we moved from London to Copenhagen last June… almost.
It was only missing the visiting Snakebite Cyboar Mob that I have now finally had the chance to paint.
I do not think I have ever seen a complete Snakebite Cyboar Mob before, from Rogue Trader era that is.
Anyway, that was fun and I am happy with the very earthy, rusty and muddy look that stands in contrast to the rich Bad Moon and their brightly coloured outfits.
Look forward to taking a photo of the entire warband together but for now, here's the Cyboar Boys!
The Cyboar Boys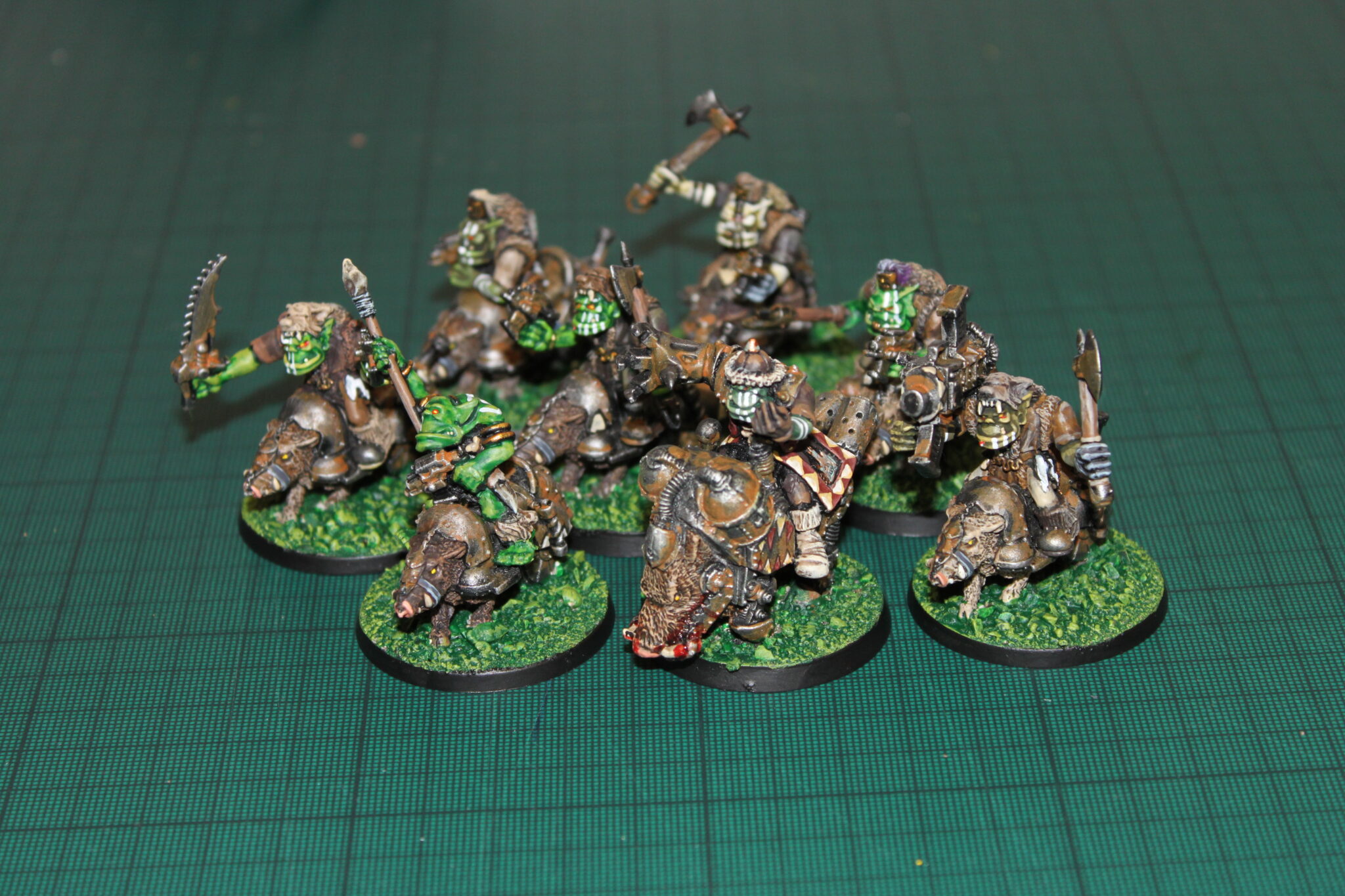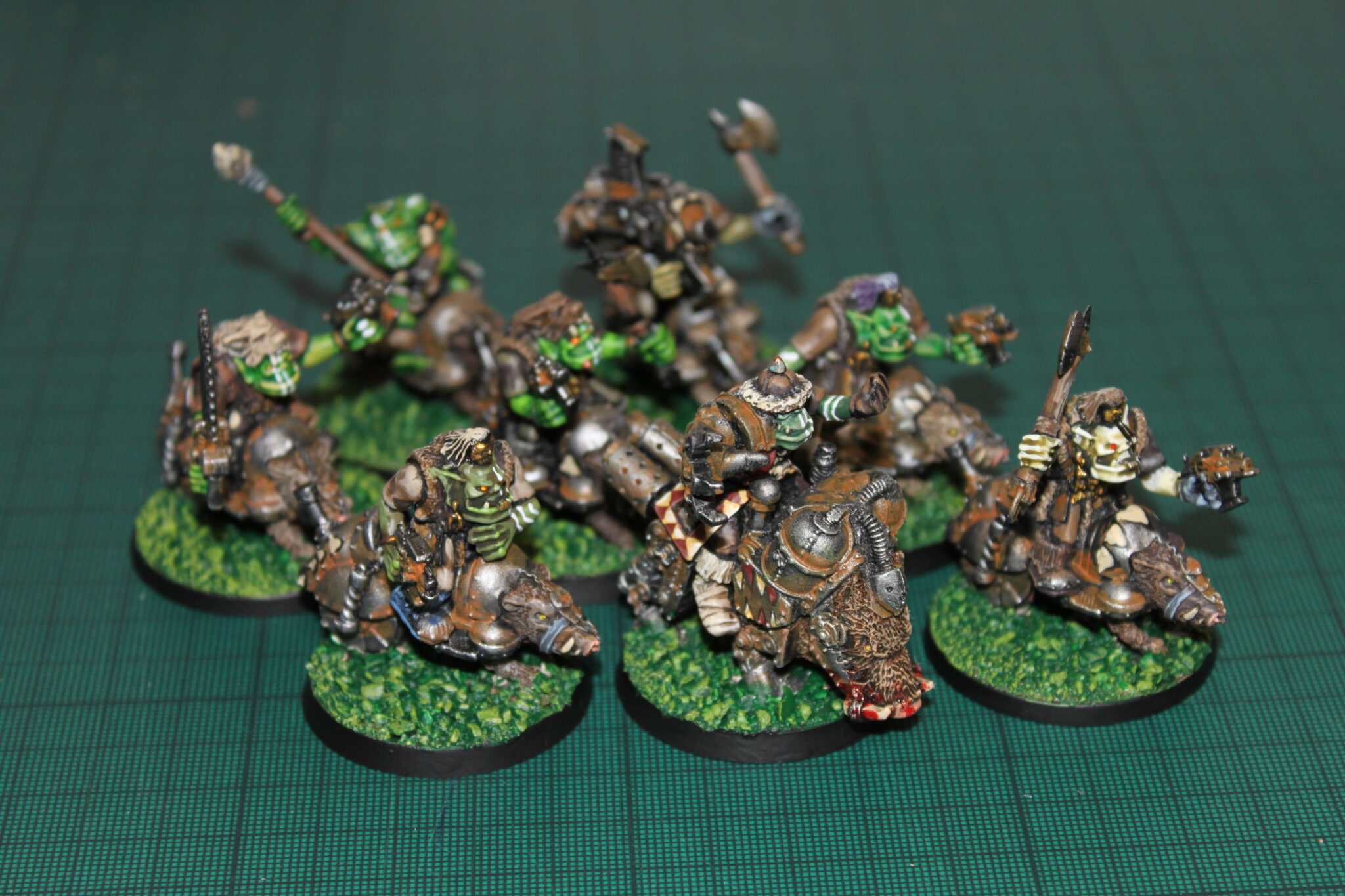 The Nob on a Super Cyboar
This one is is the actual miniature I used back in the early 90s.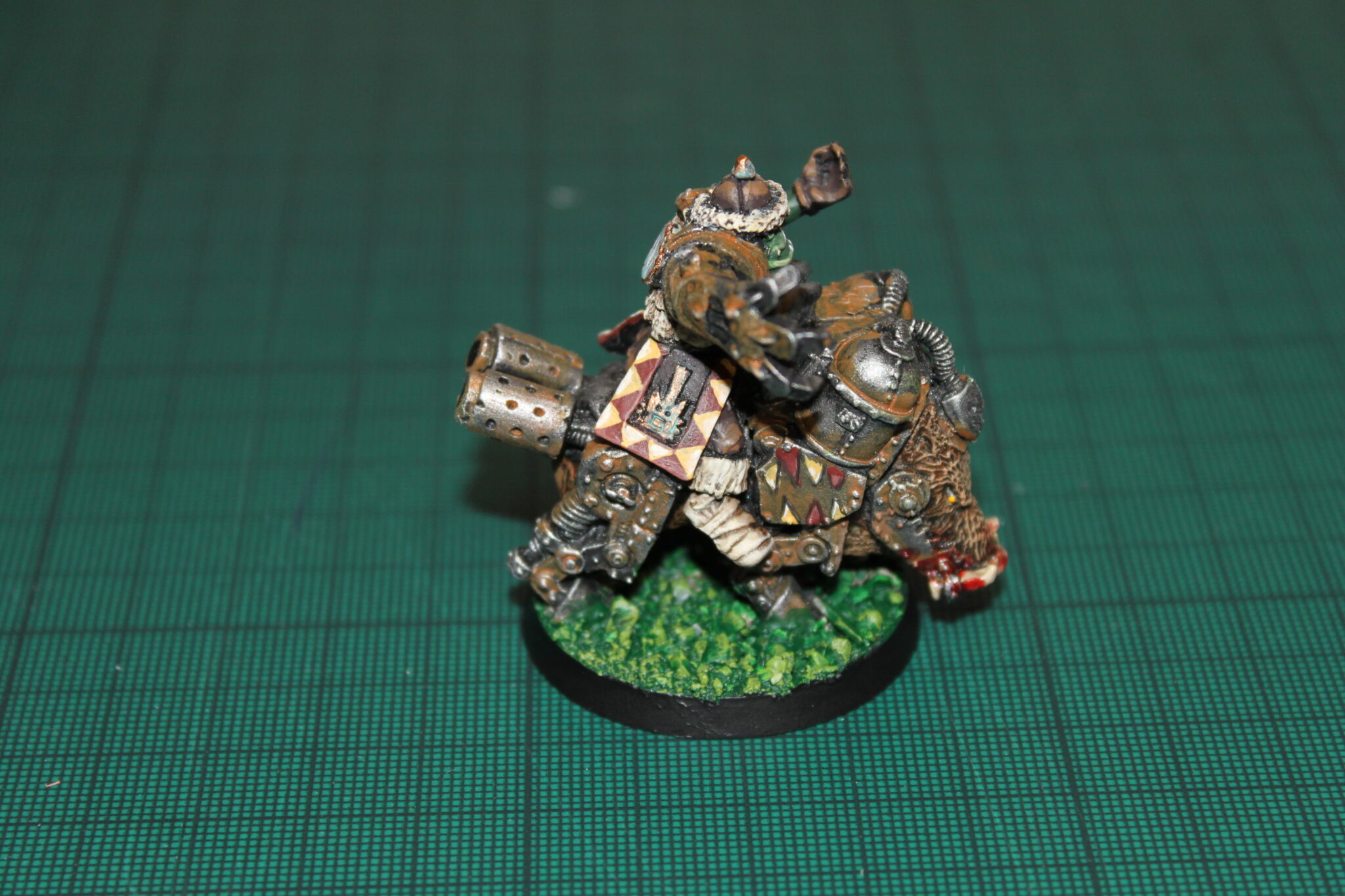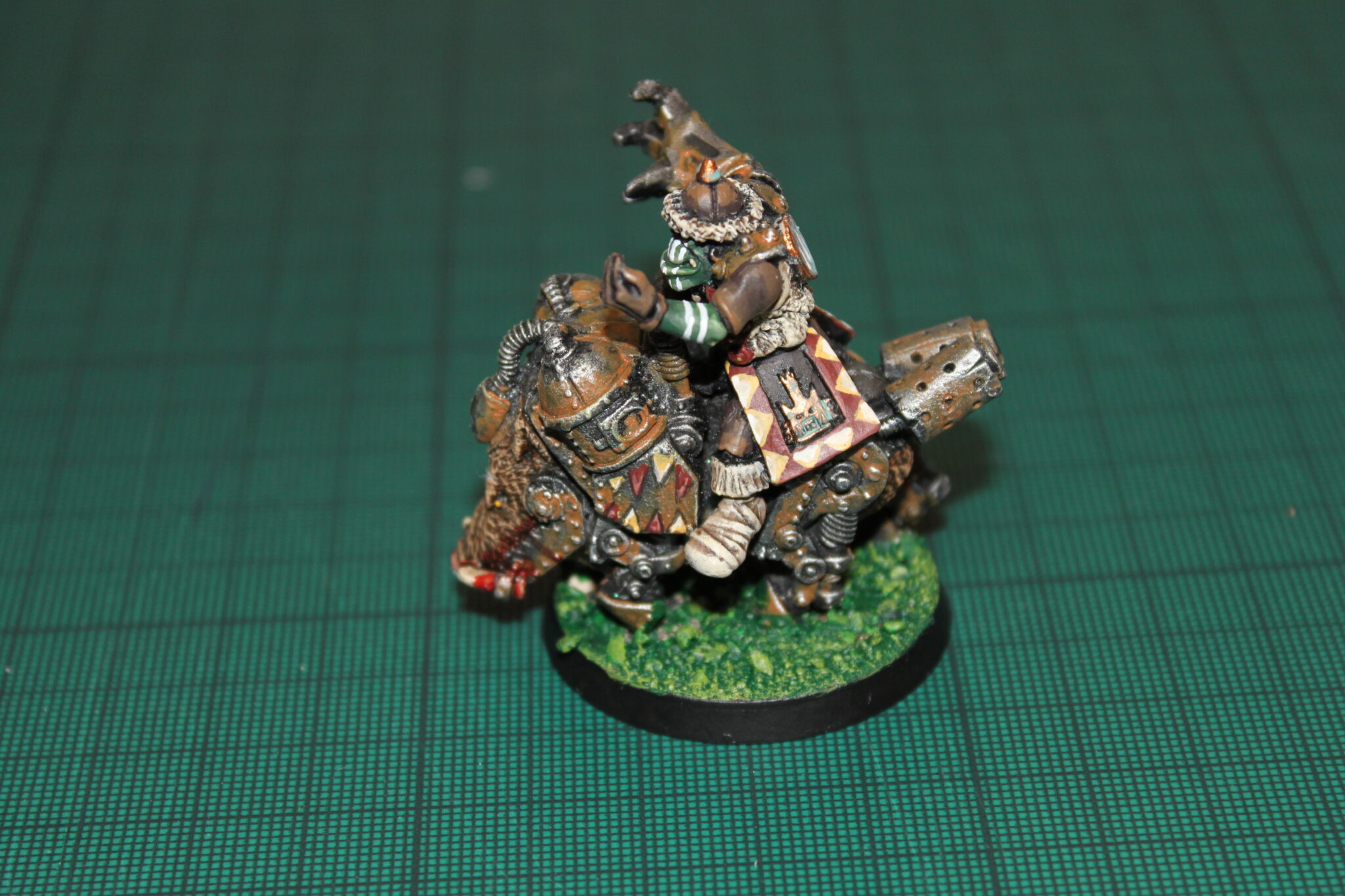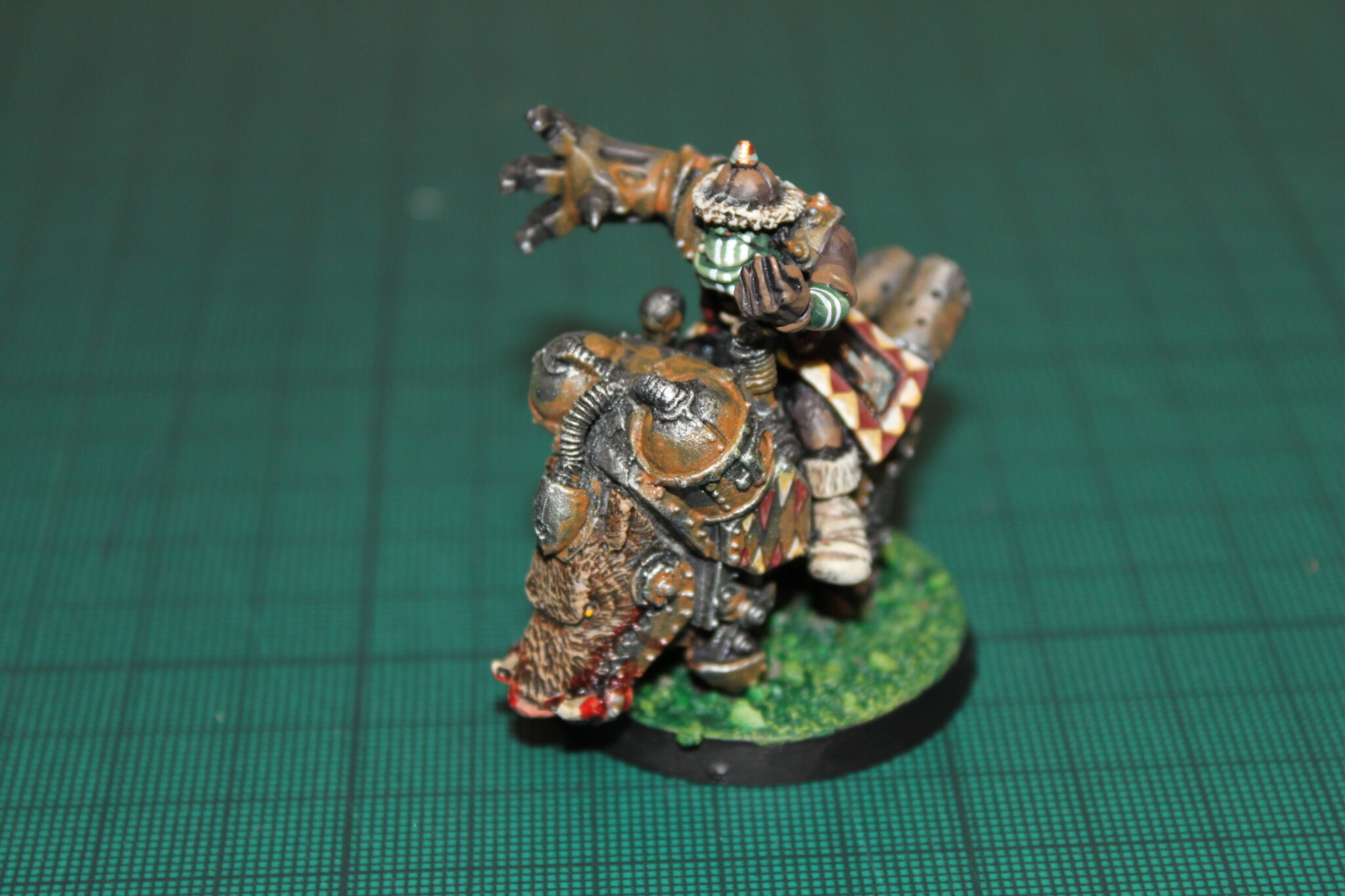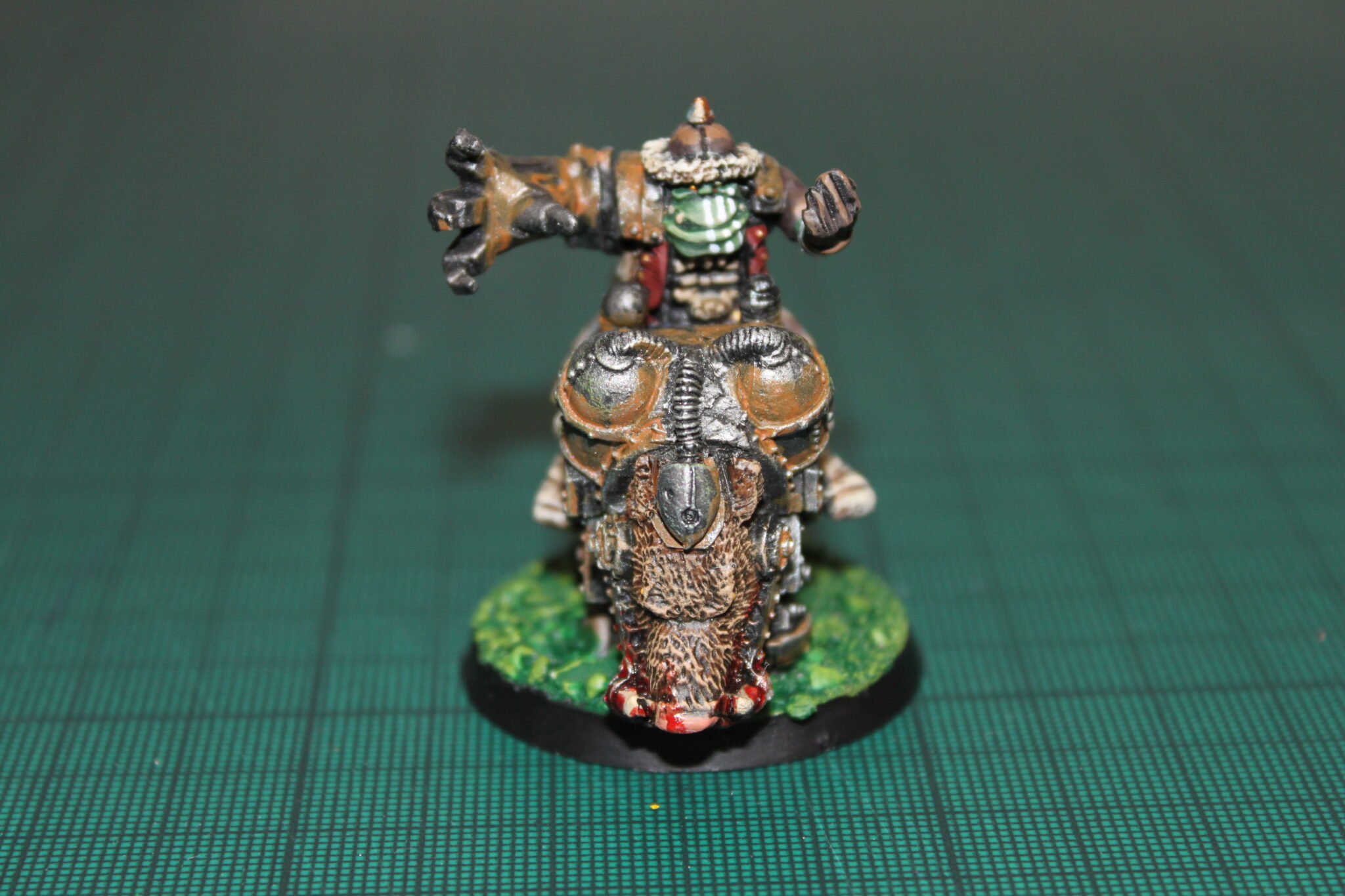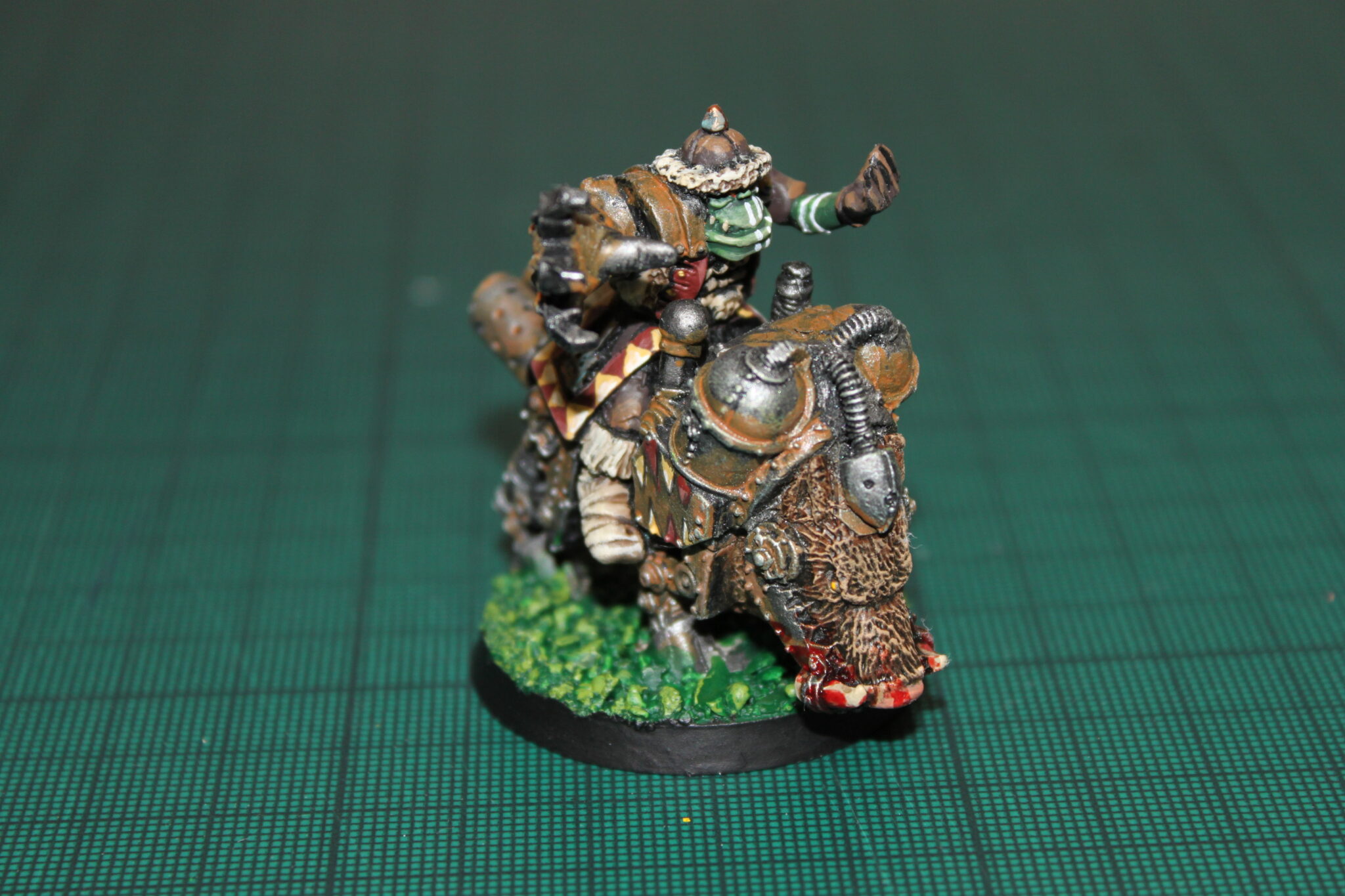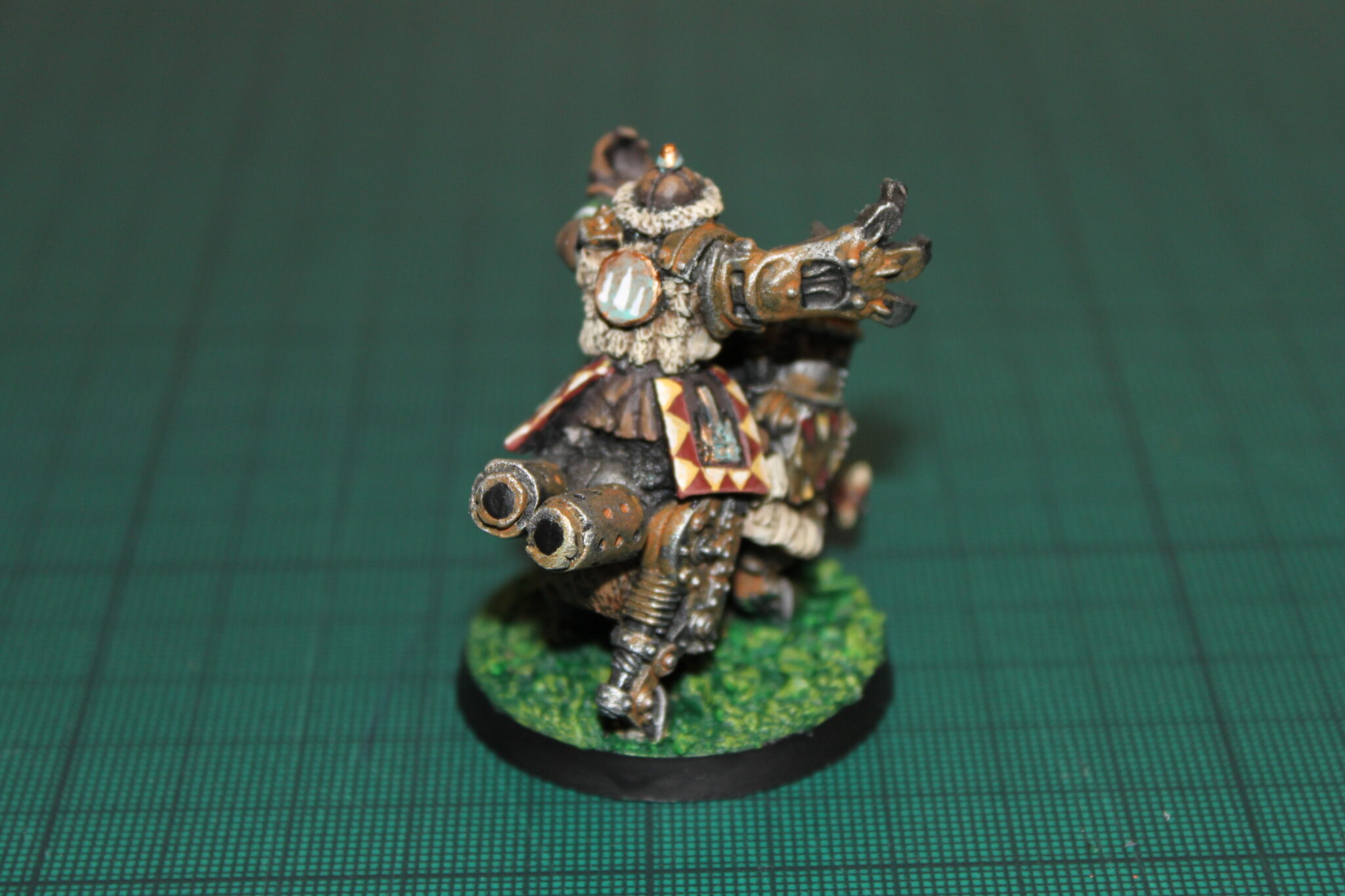 Albino boy
A couple of boys with ponytails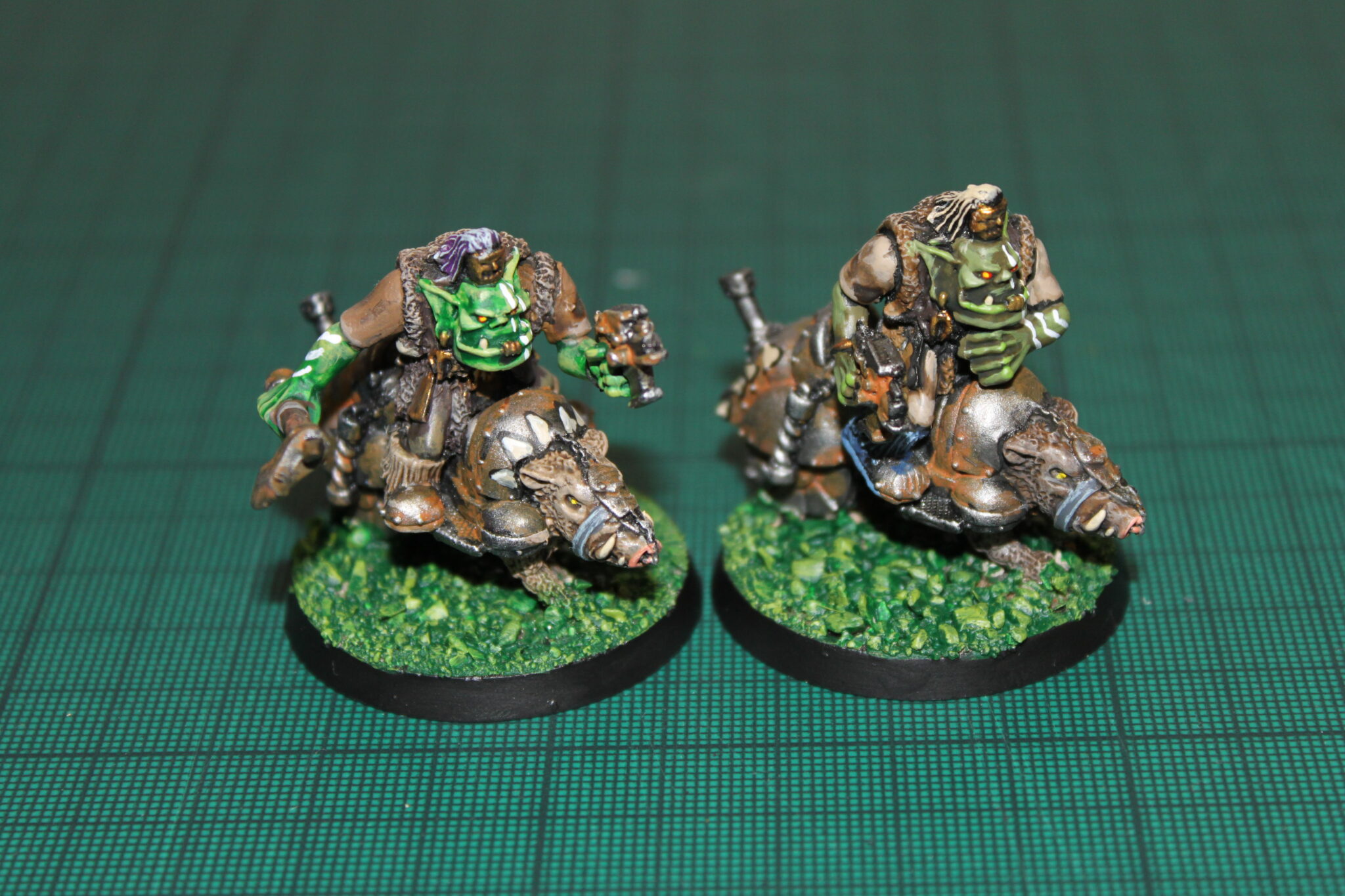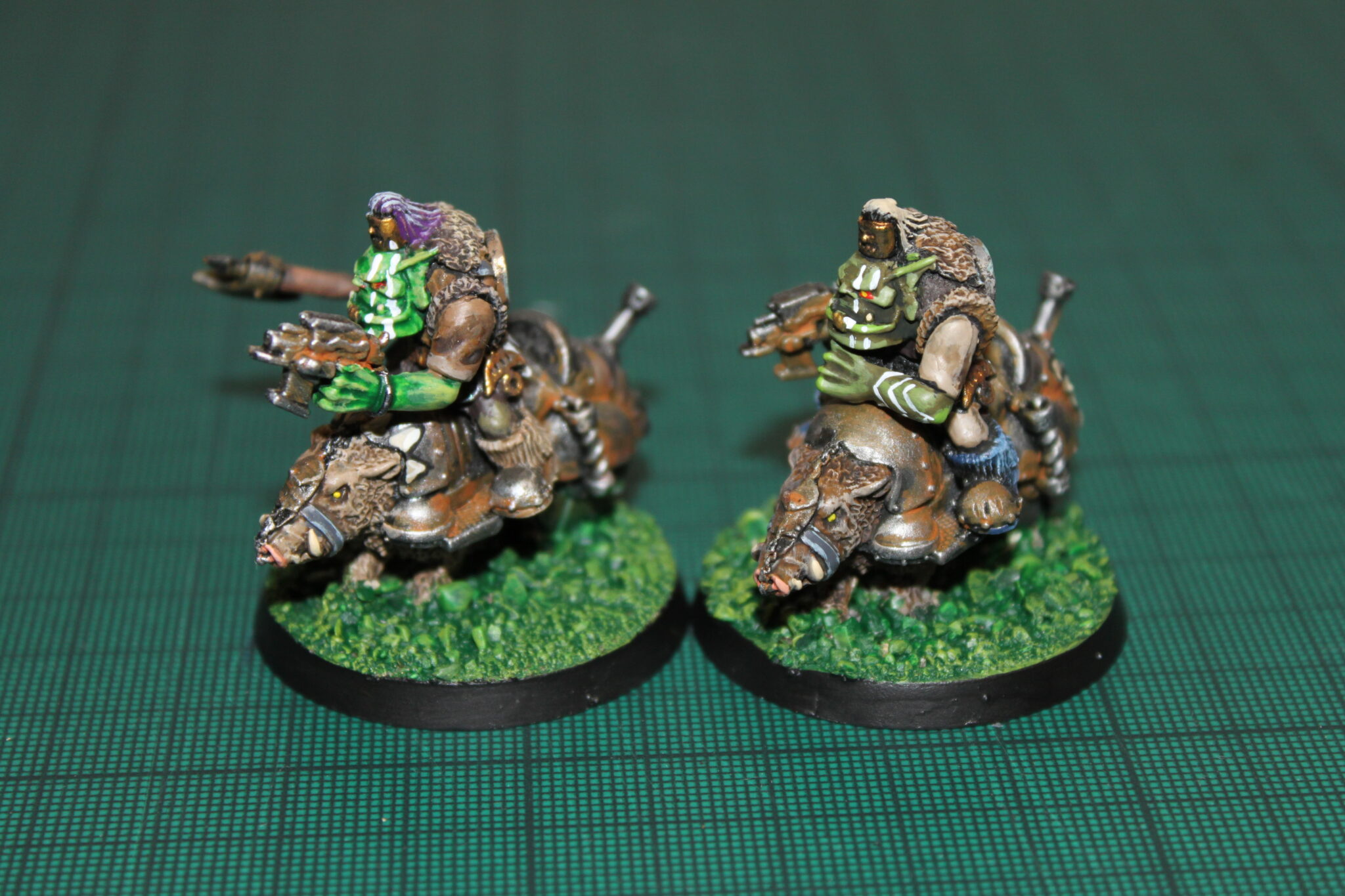 Furred up boys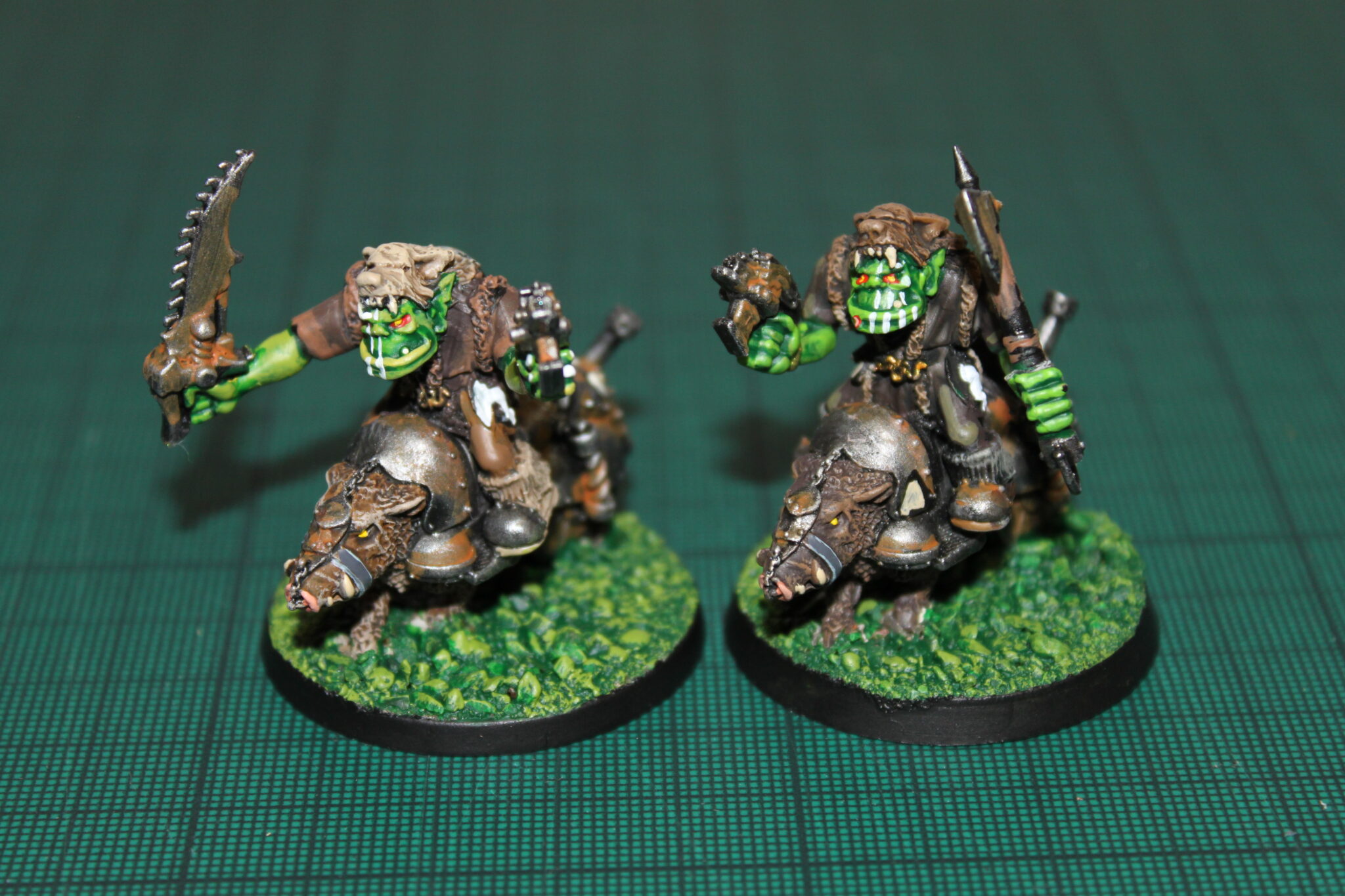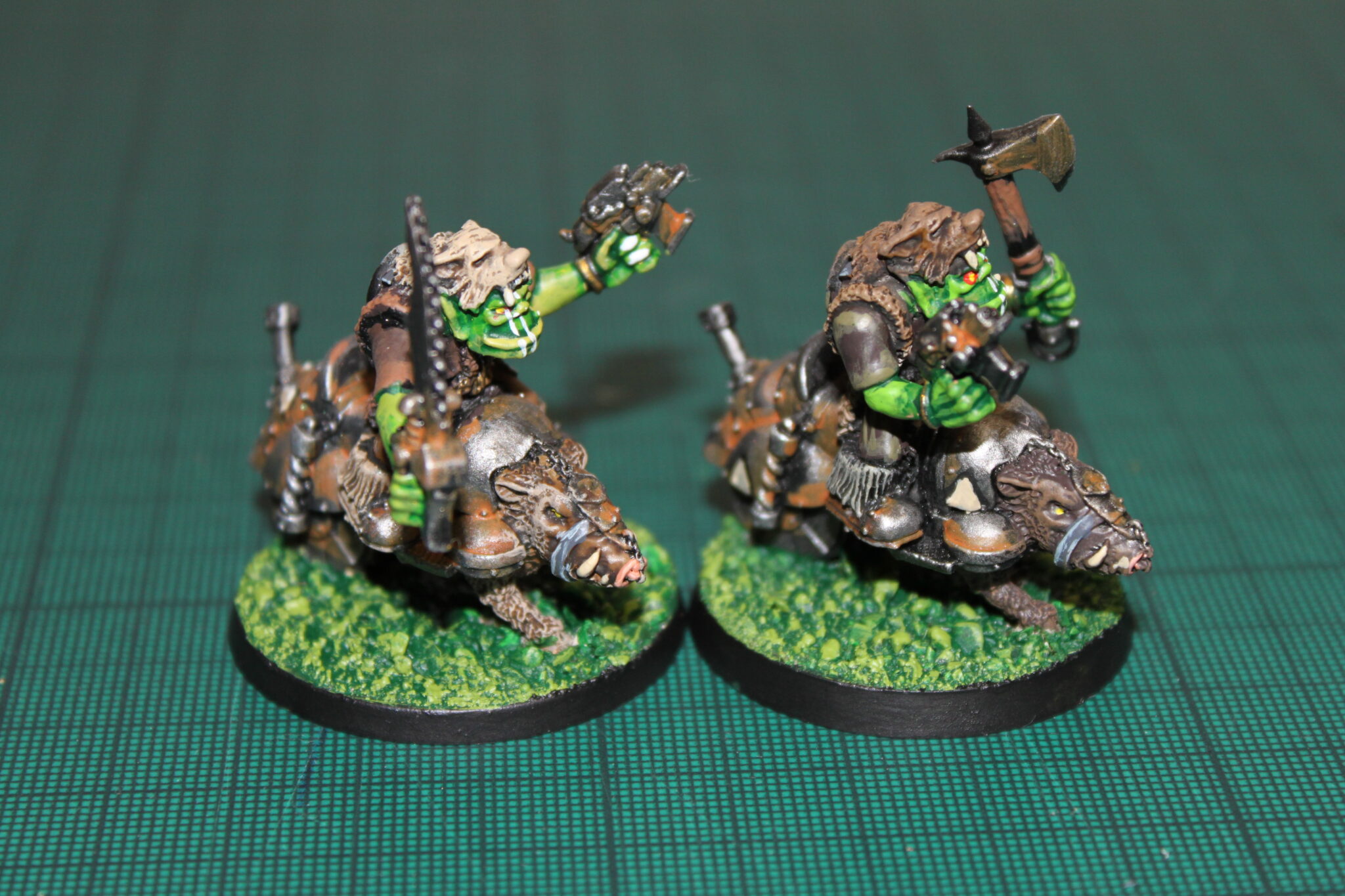 Wild-un with a gun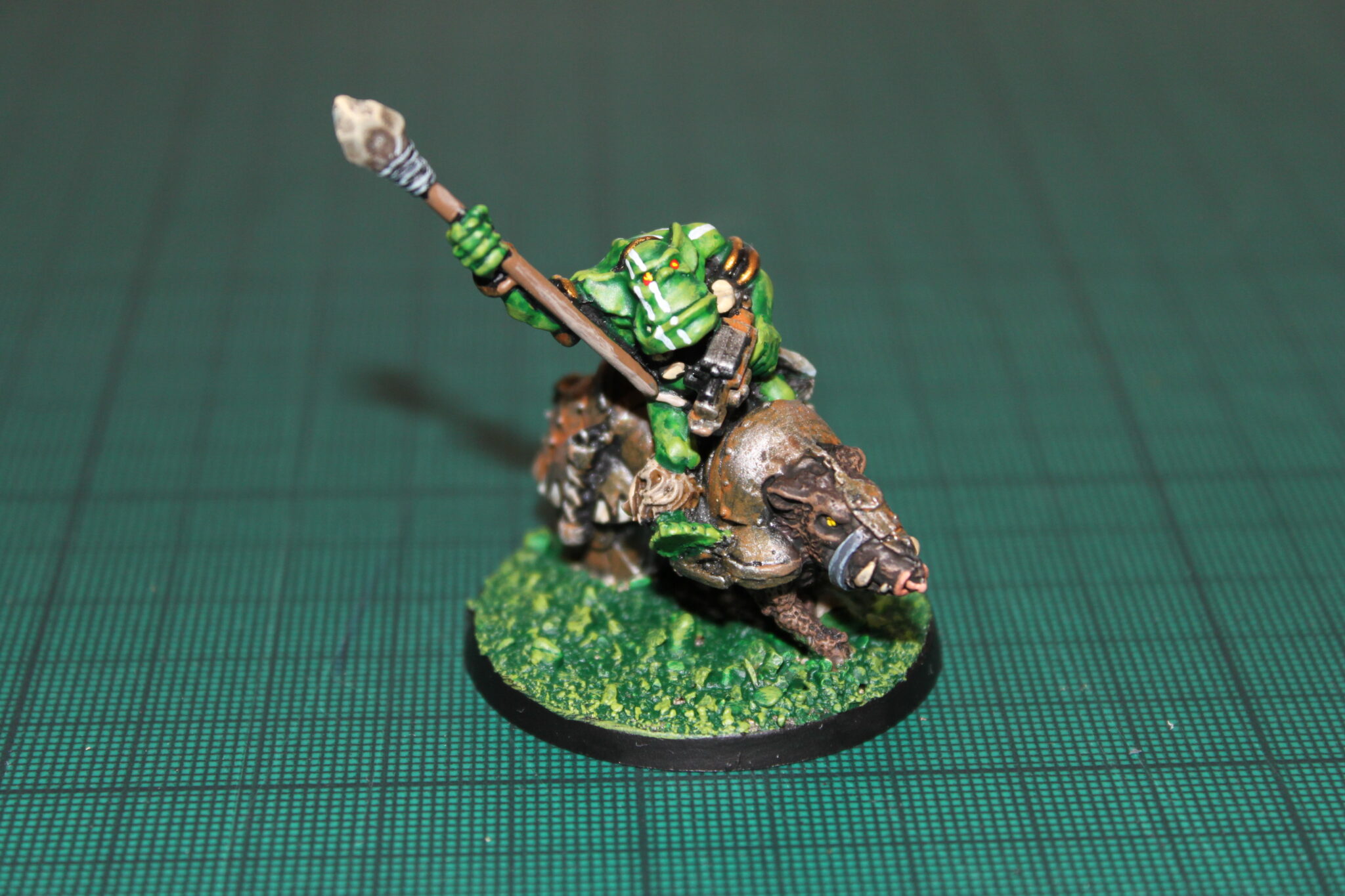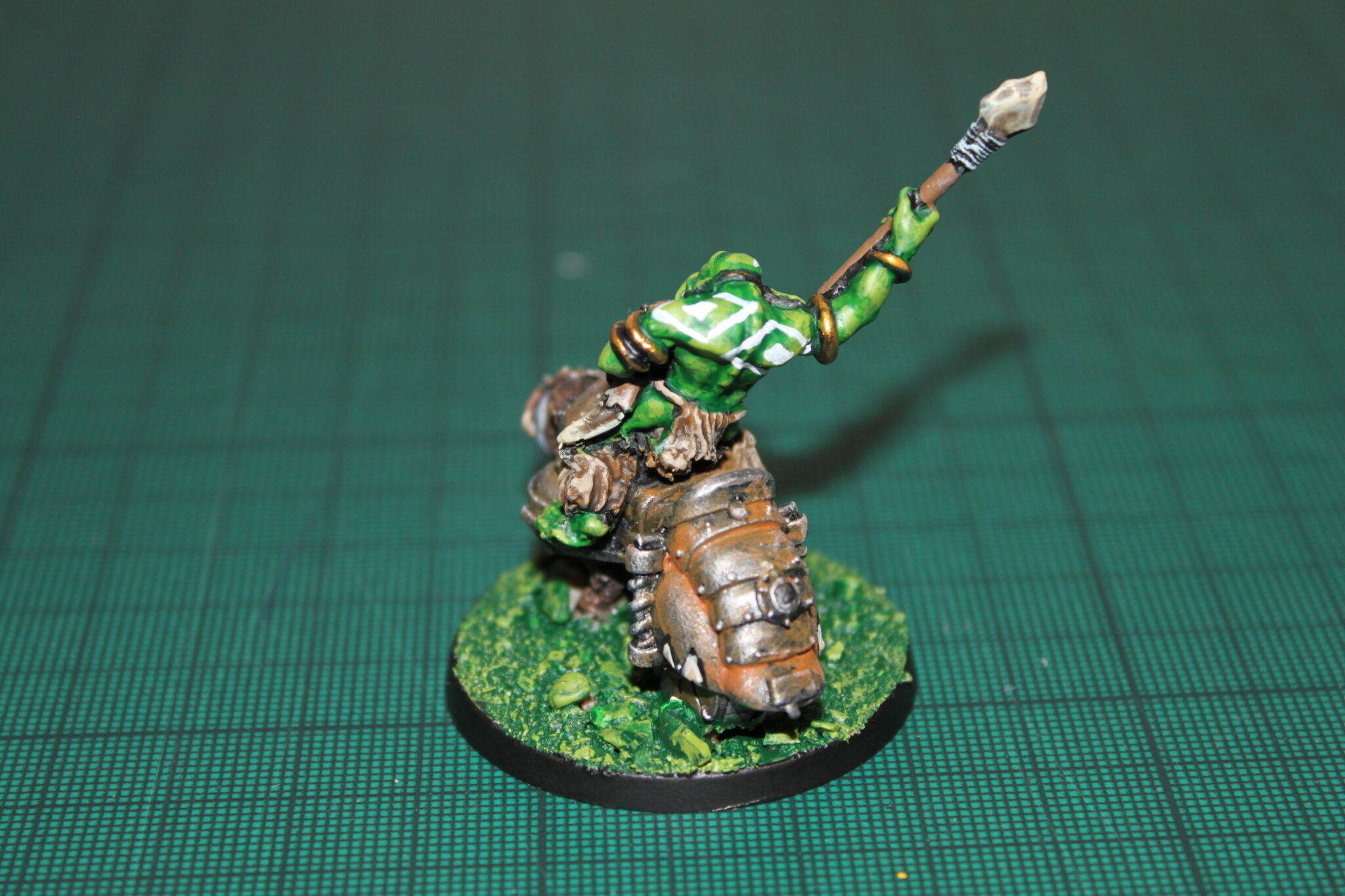 Bringing the 'Eavy Bolta
They came, they waaaagh and they left!