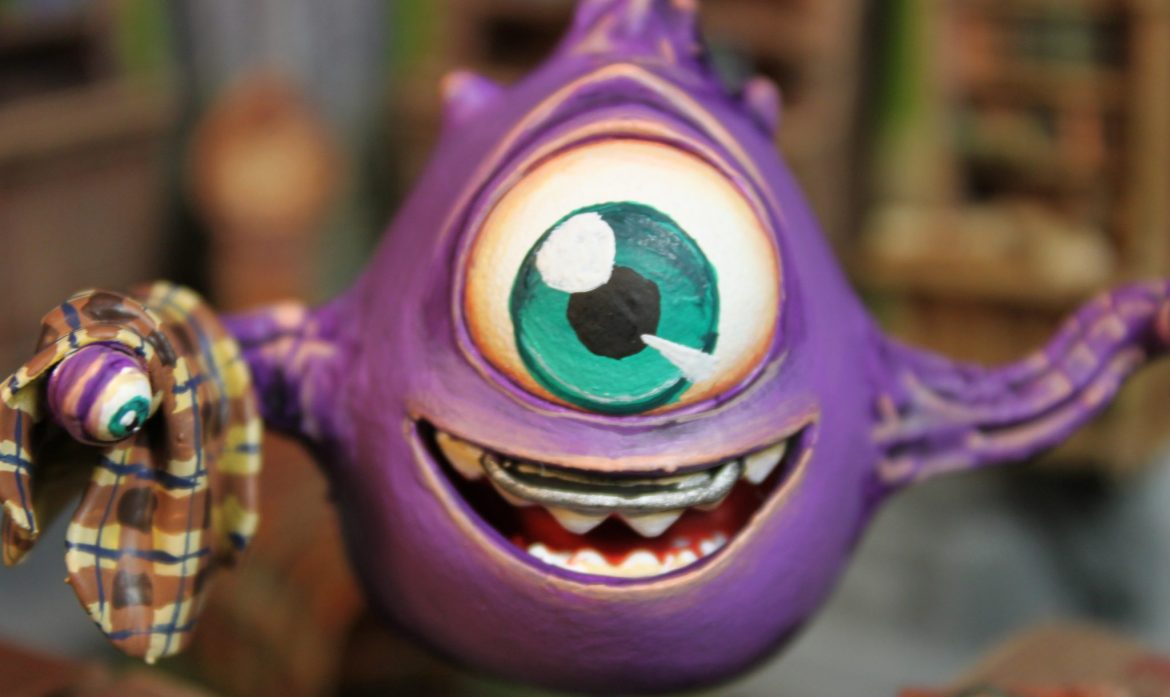 What started out as a unintended joke, has taken shape and is fast becoming a new entry to my "War of thhe Triplets" Dungeons and Dragons campaign.
I give thee: Bebbie the Beholder Barkeeper, owner of Bebbie's Bar and boss of the bouncer, Techno Viking!
I already have a purpose in my mind and hope to be able to introduce Bebbie to my players in tomorrow's game!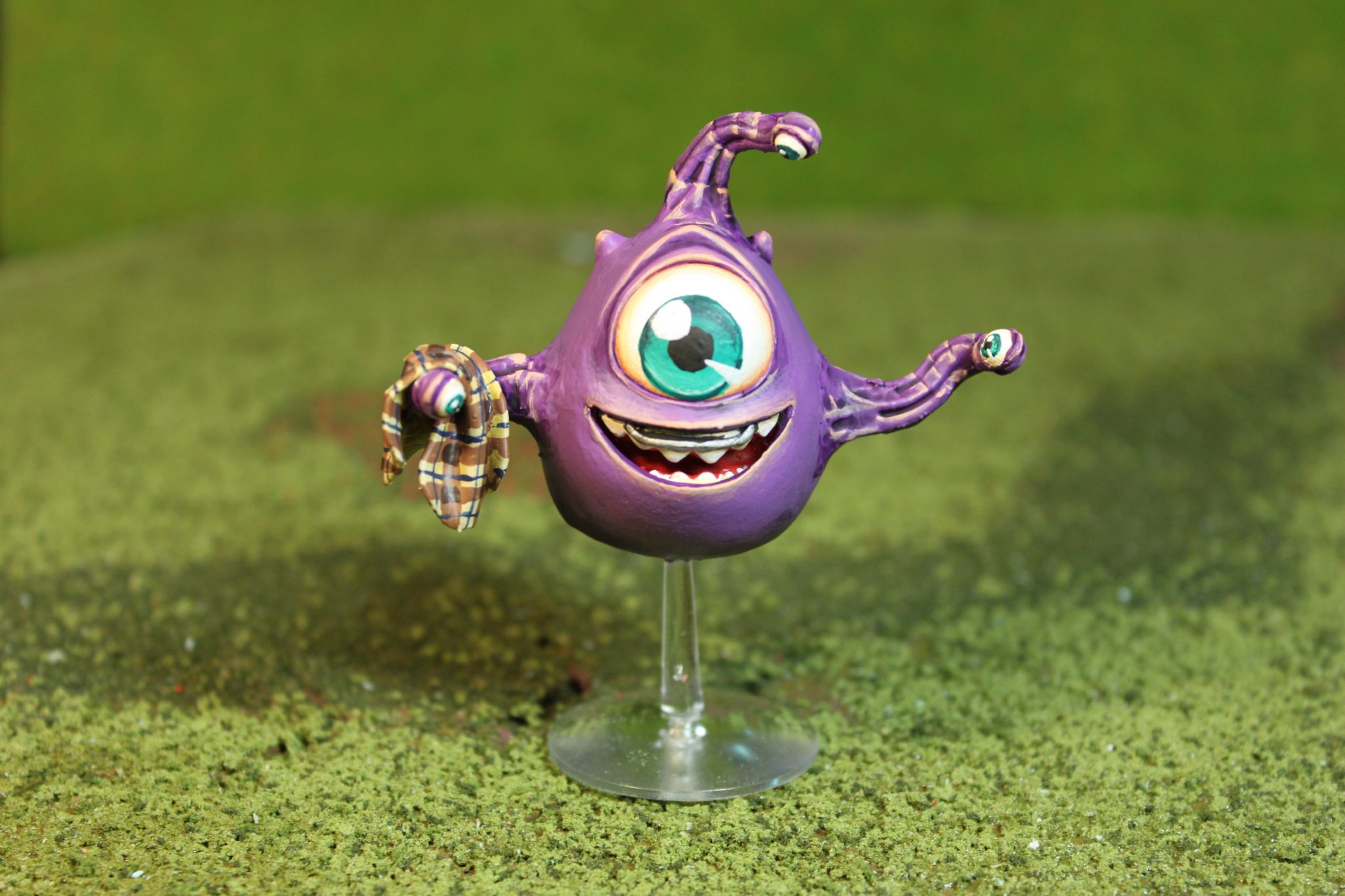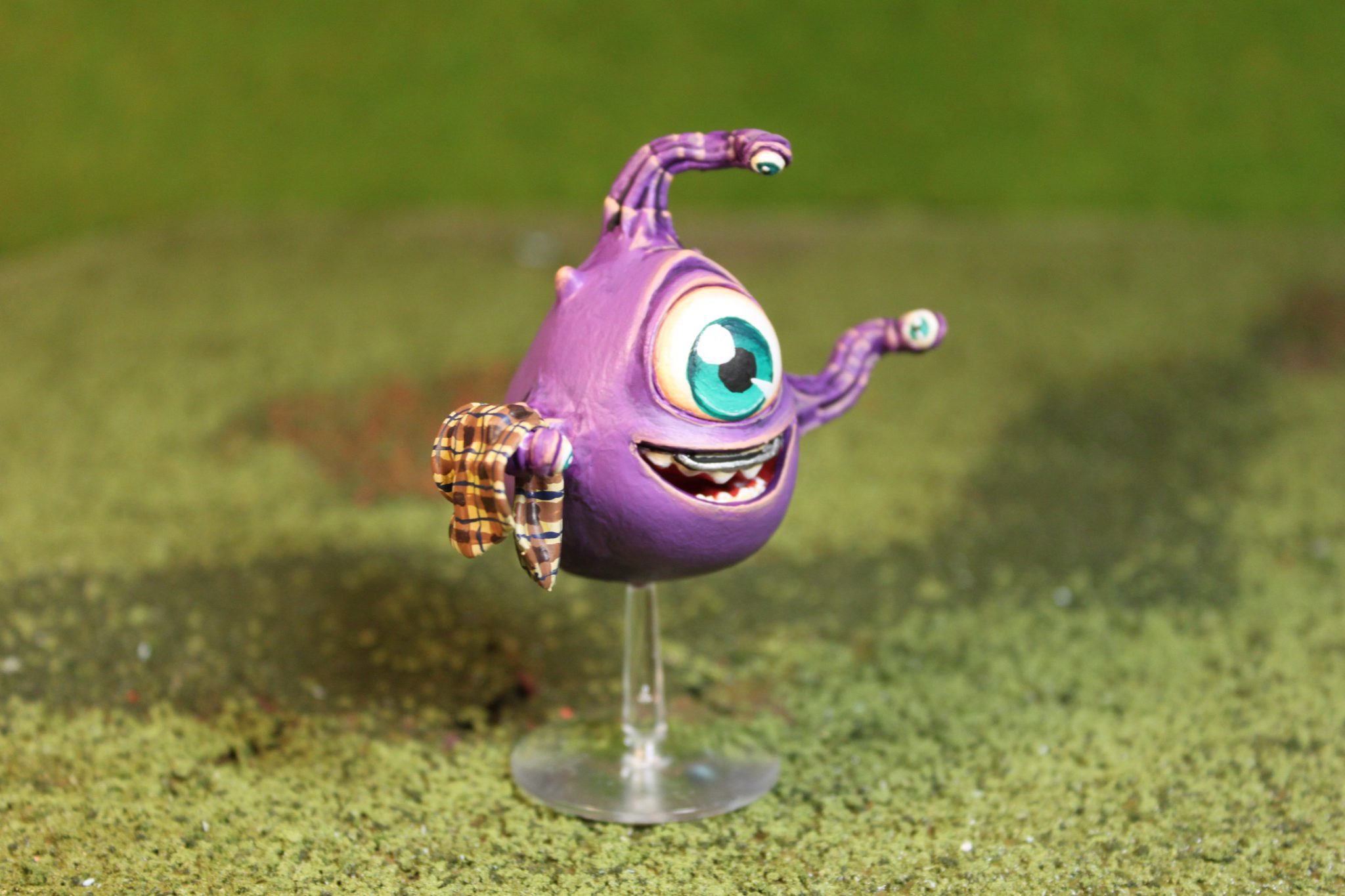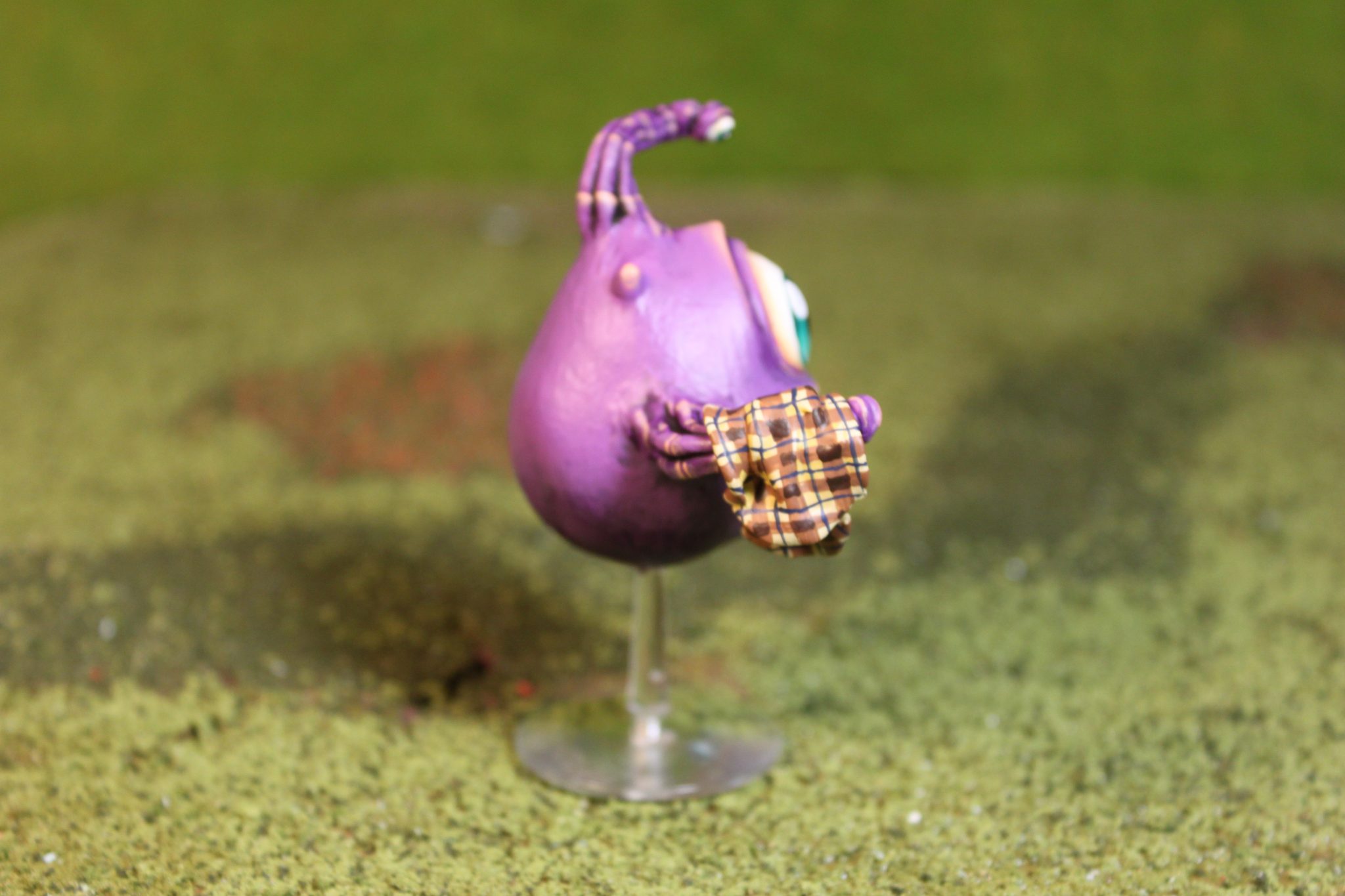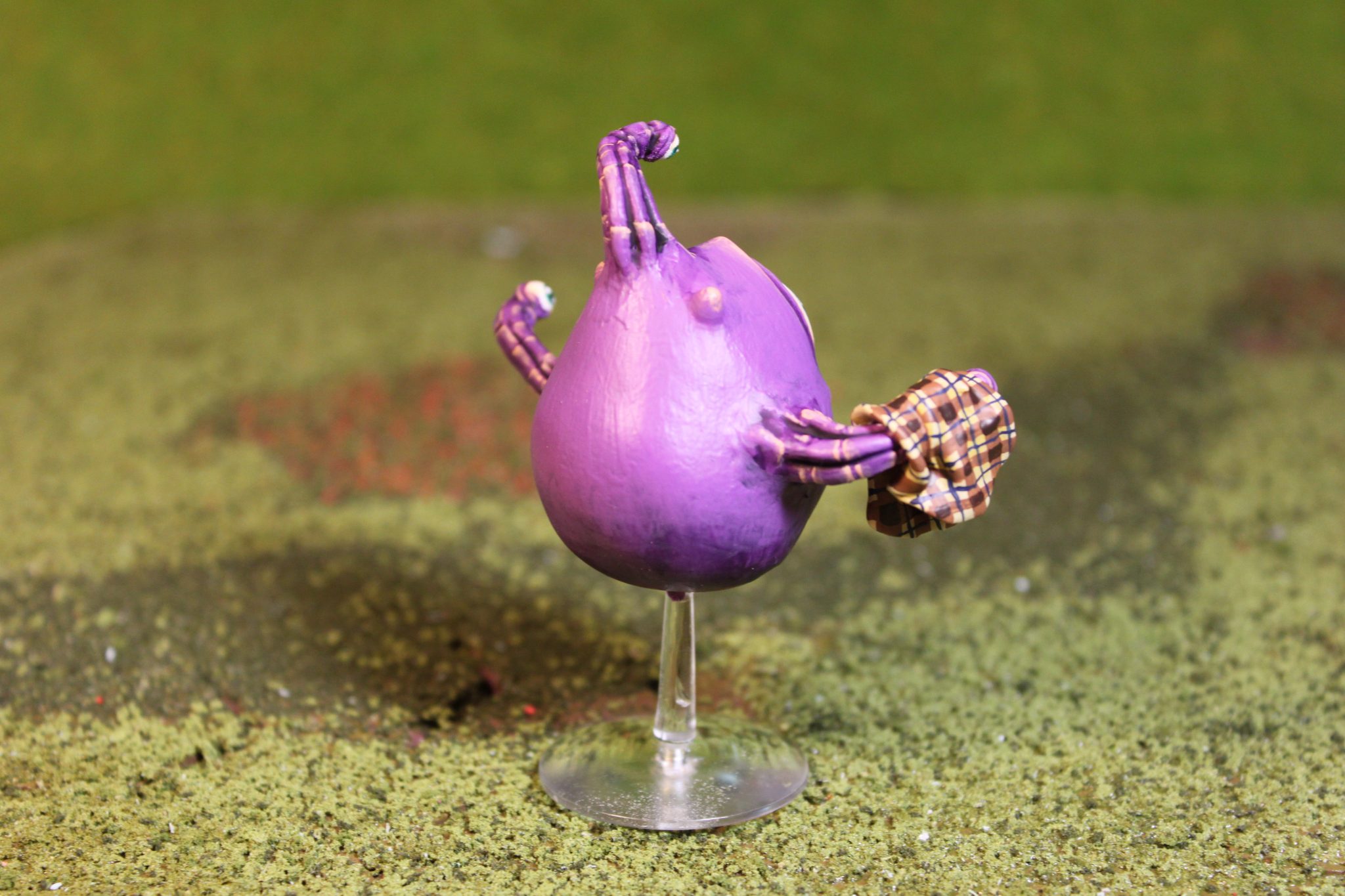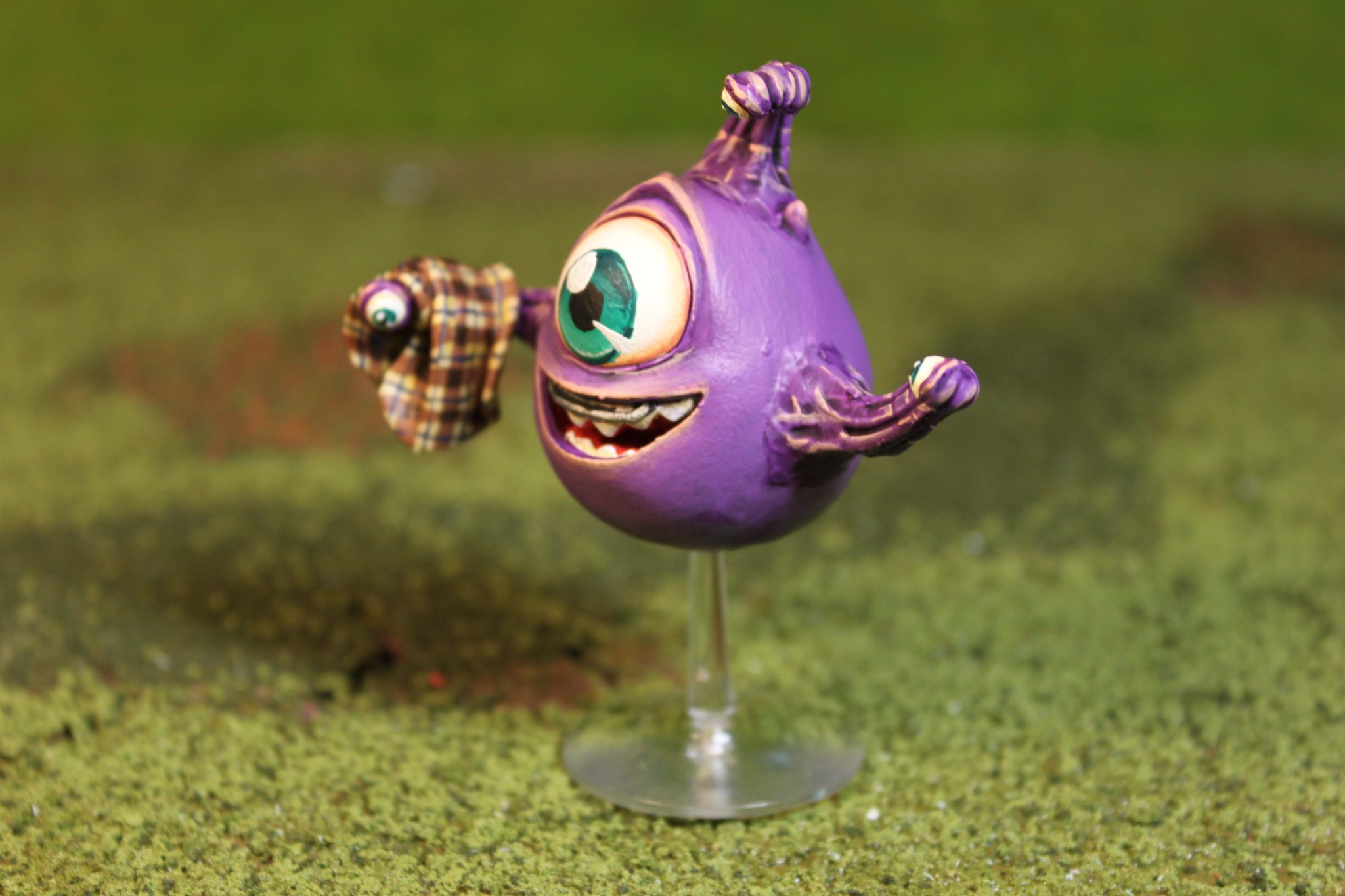 Bebbie in his bar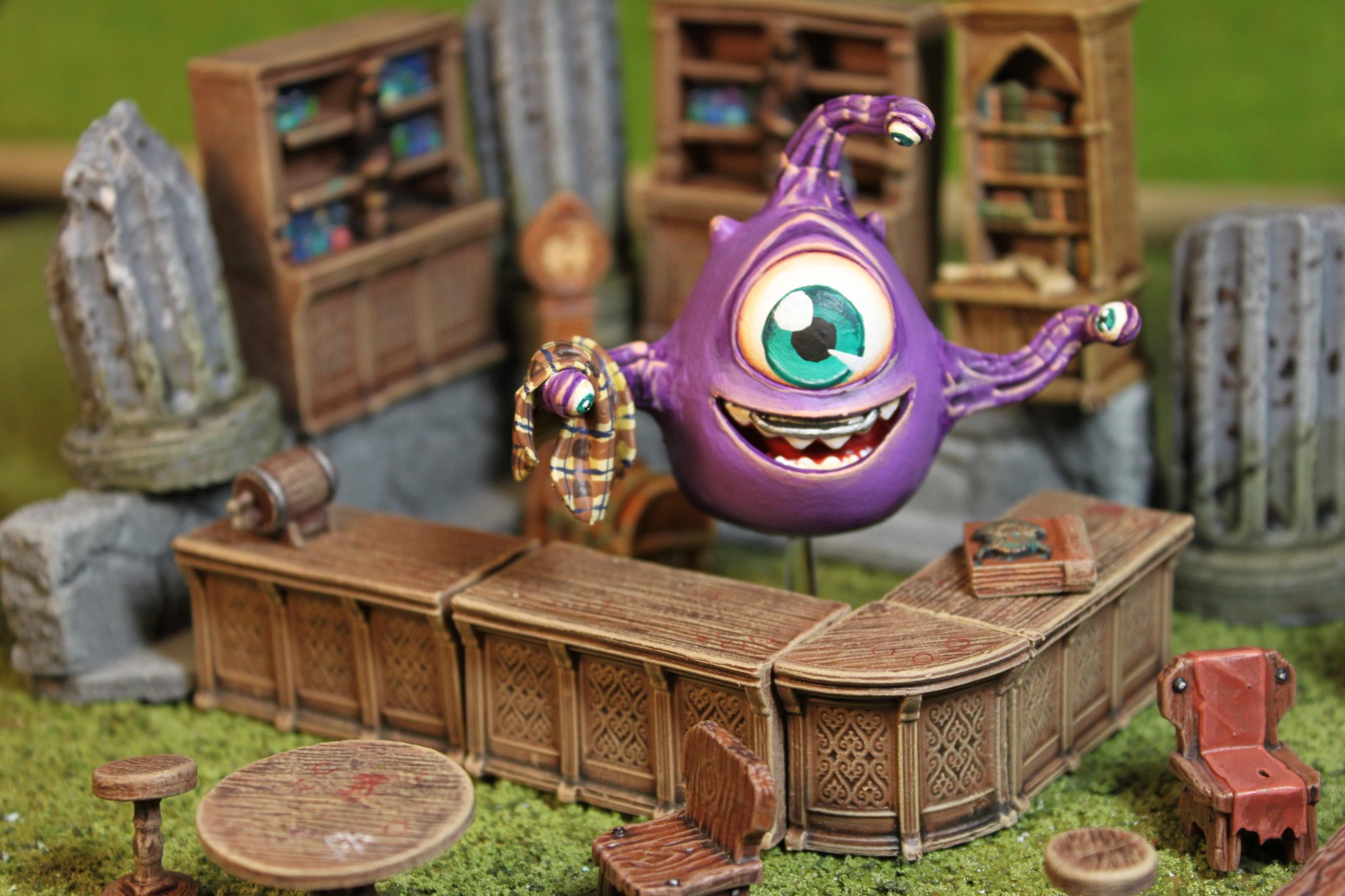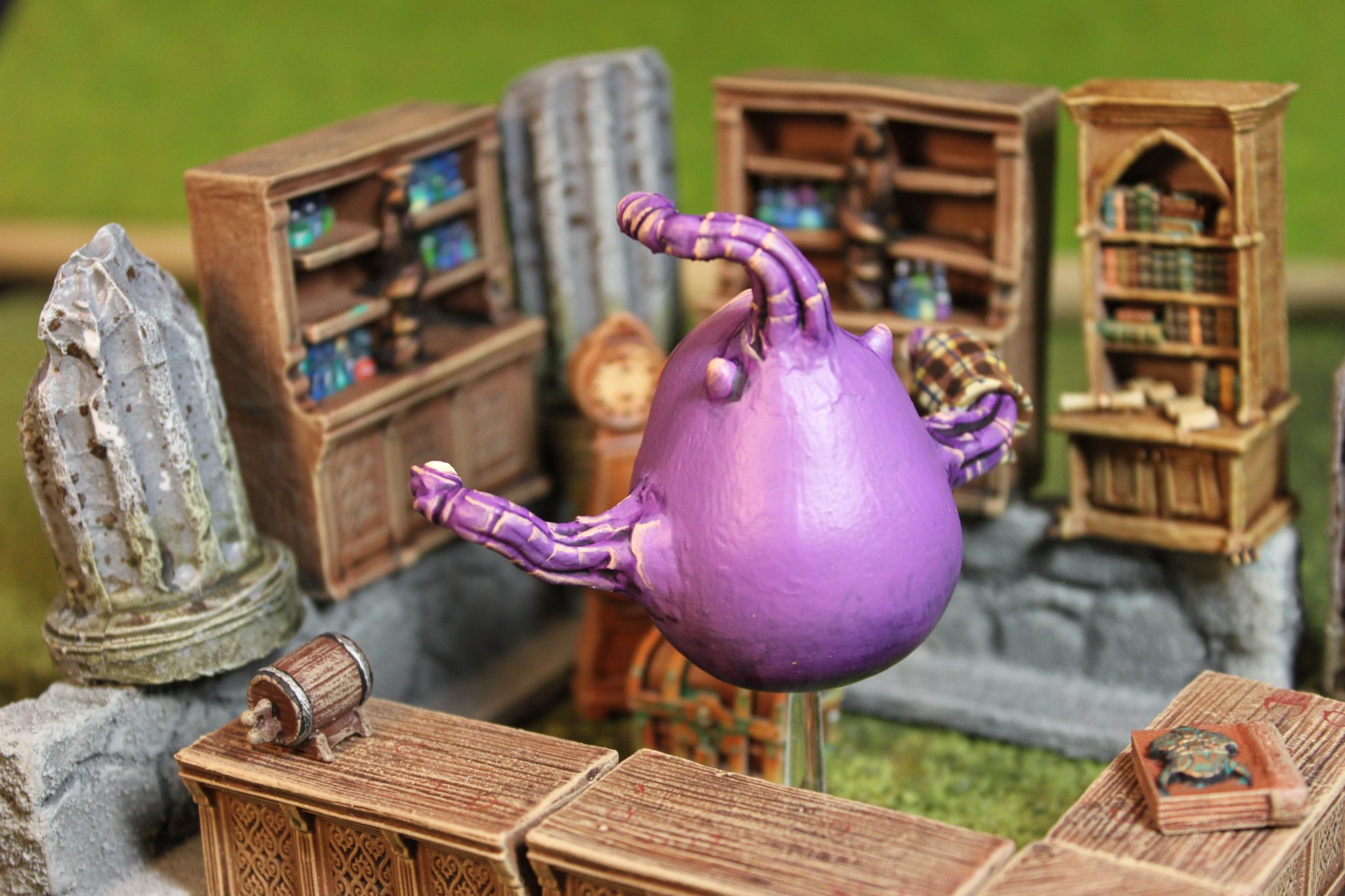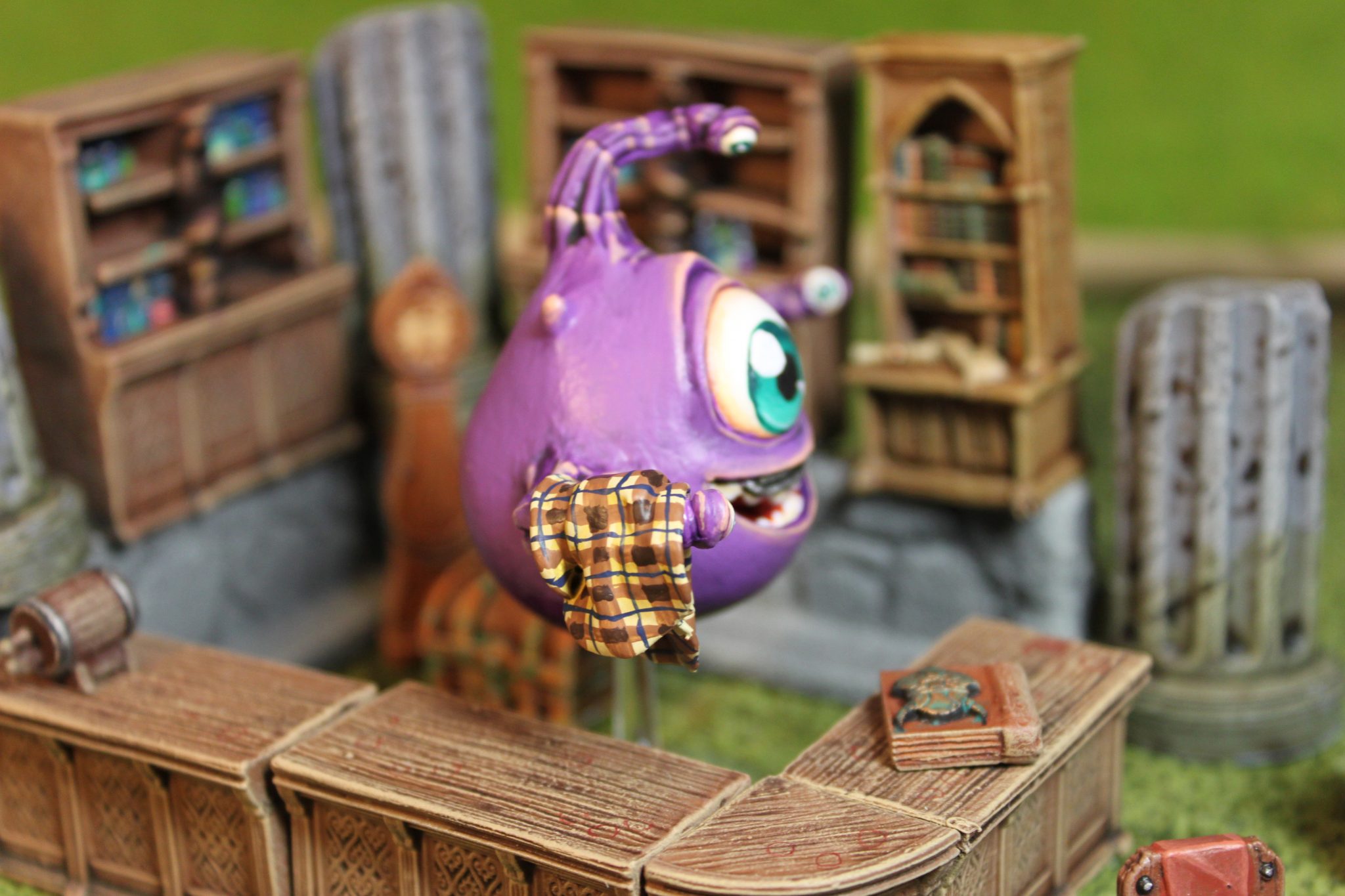 Bebbie on an adventure