As
our party has found themselves in the frozen Feywild, I've made a second Mini Snowy Terrain Set to complement the city one I made earlier.
The set har 3 parts:
A snowy UDT
A set of frosen natural shapes
A set of icy dungeon tiles.
Snowy UDT (Ultimate Dungeon Terrain)
Th Snowy UDT is inspired by the lightweight UDT 3.0. I spent the majority of the time on this planning how to make the 3 zoned circle so it had a close to natural look while clearly identifying the 3 areas. this is the version I settled on:
A solid centre
A starting-to-crack mid circle
A cracked outer circle
I painted the whole thing blue, drybrushed with light blue, then white and finally added some fake snow from Panduro normally used for Christmas decorations.
Super simple, but quite happy with the result.
Foamcore board cut into shape and glued. I chose black to help with shadows.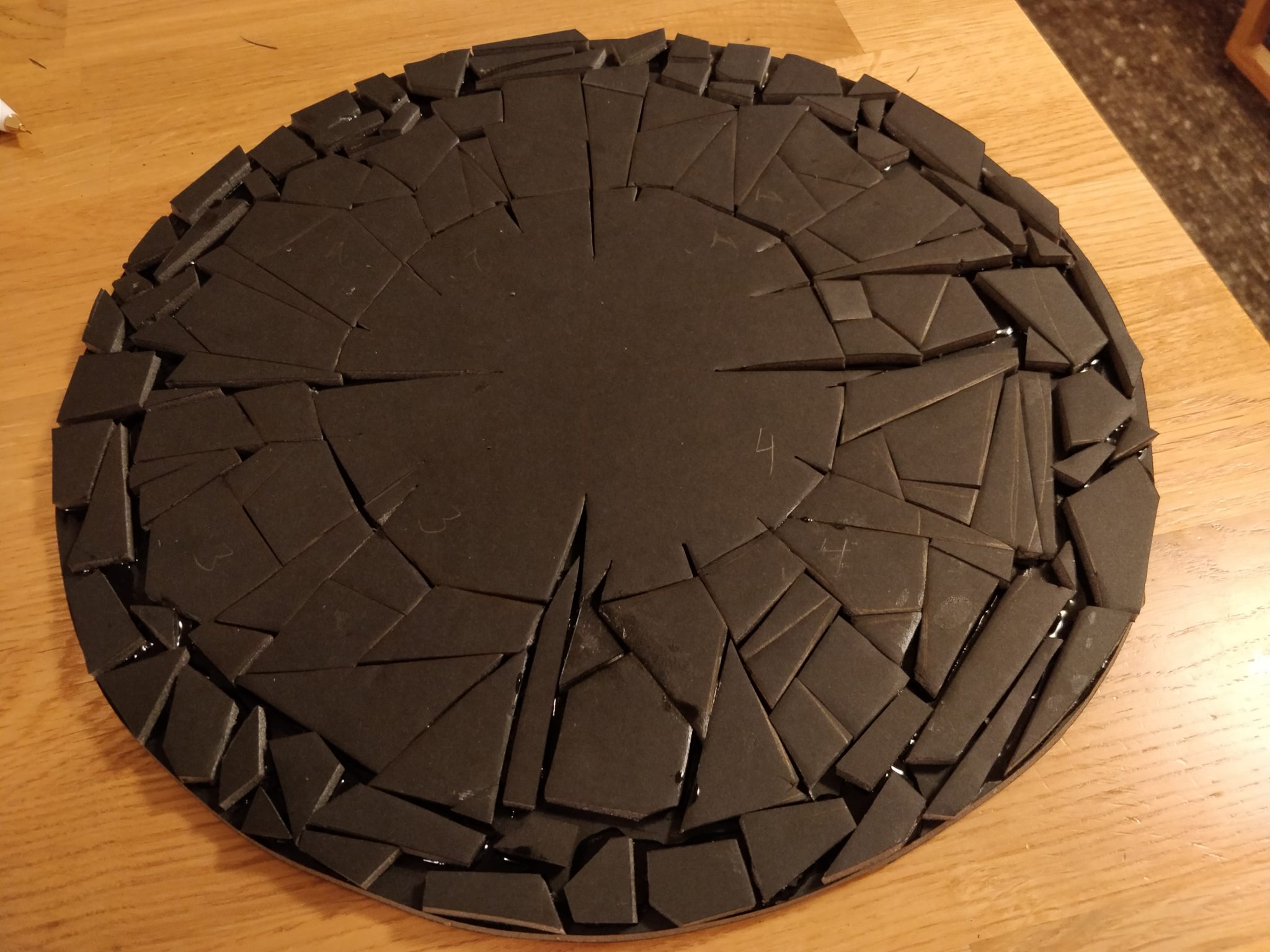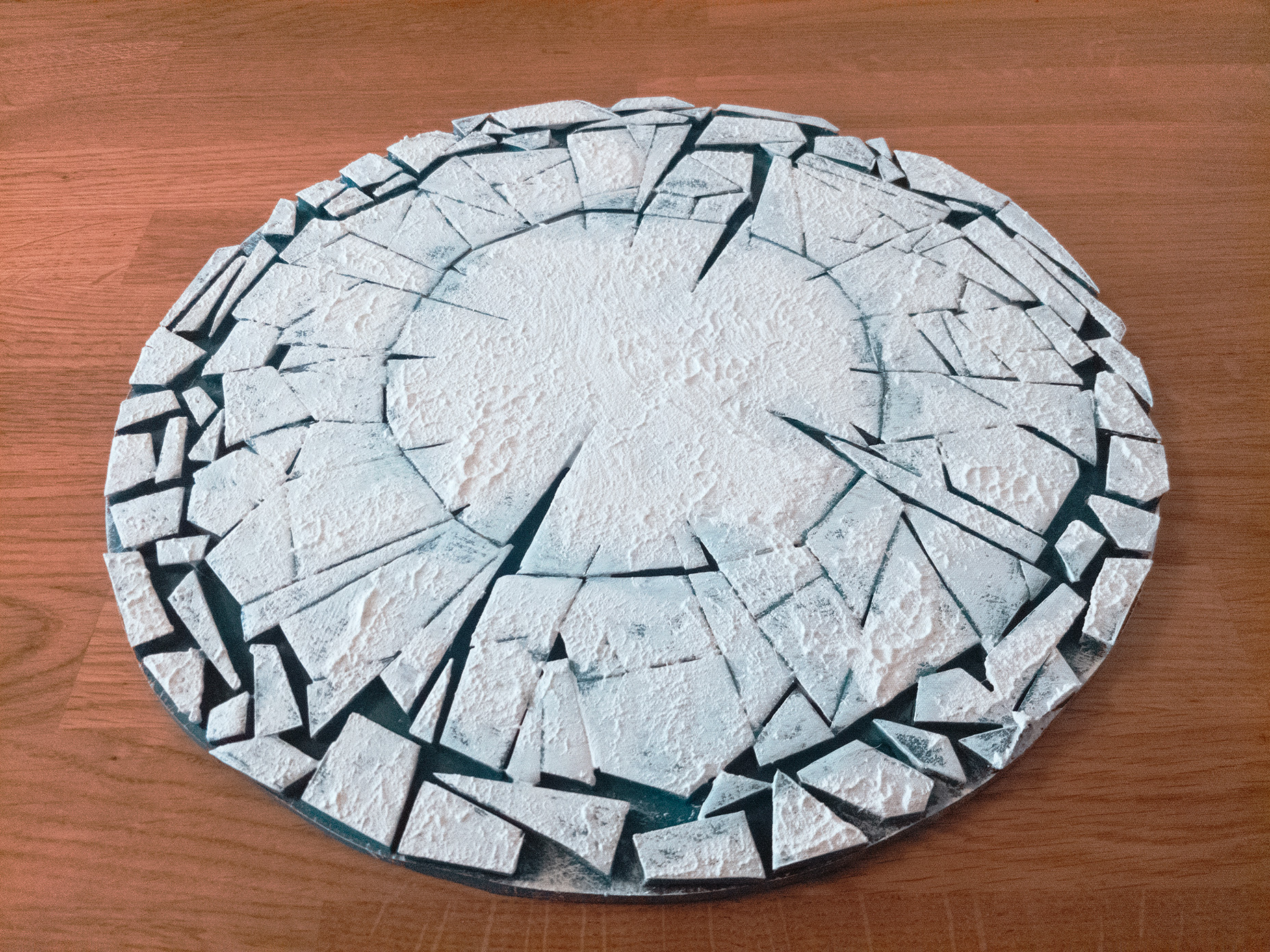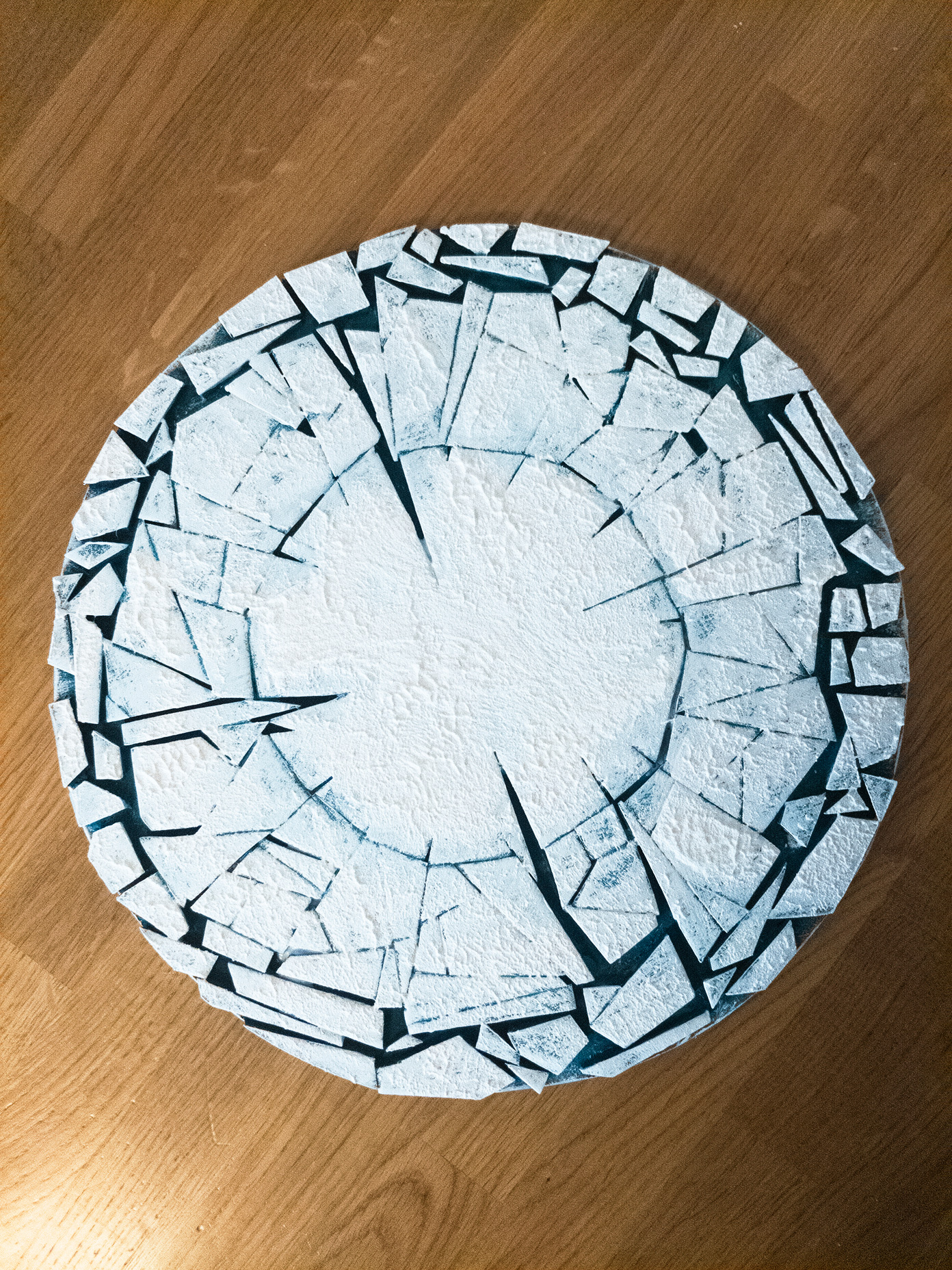 Quite happy with the result of the snow texture.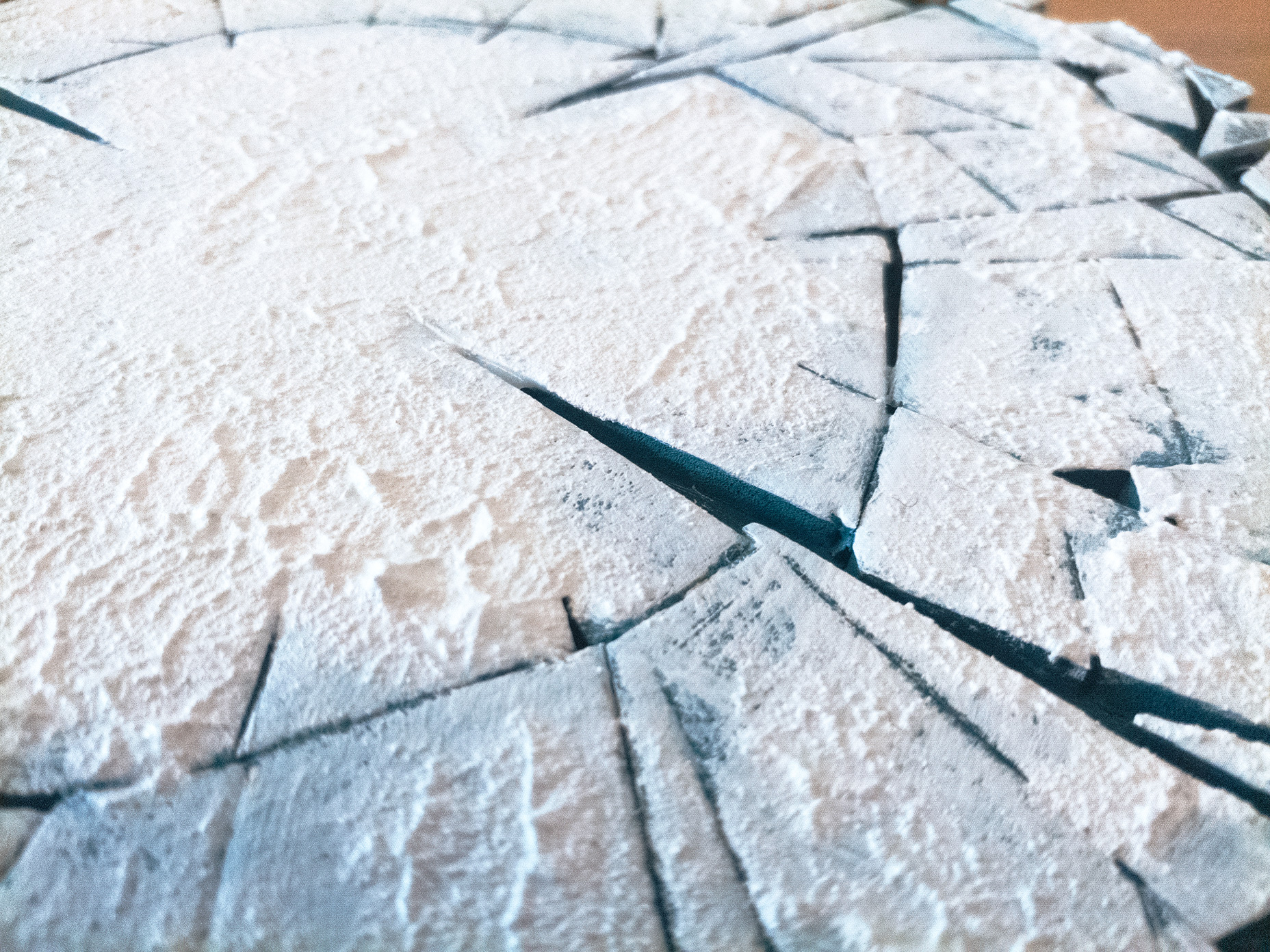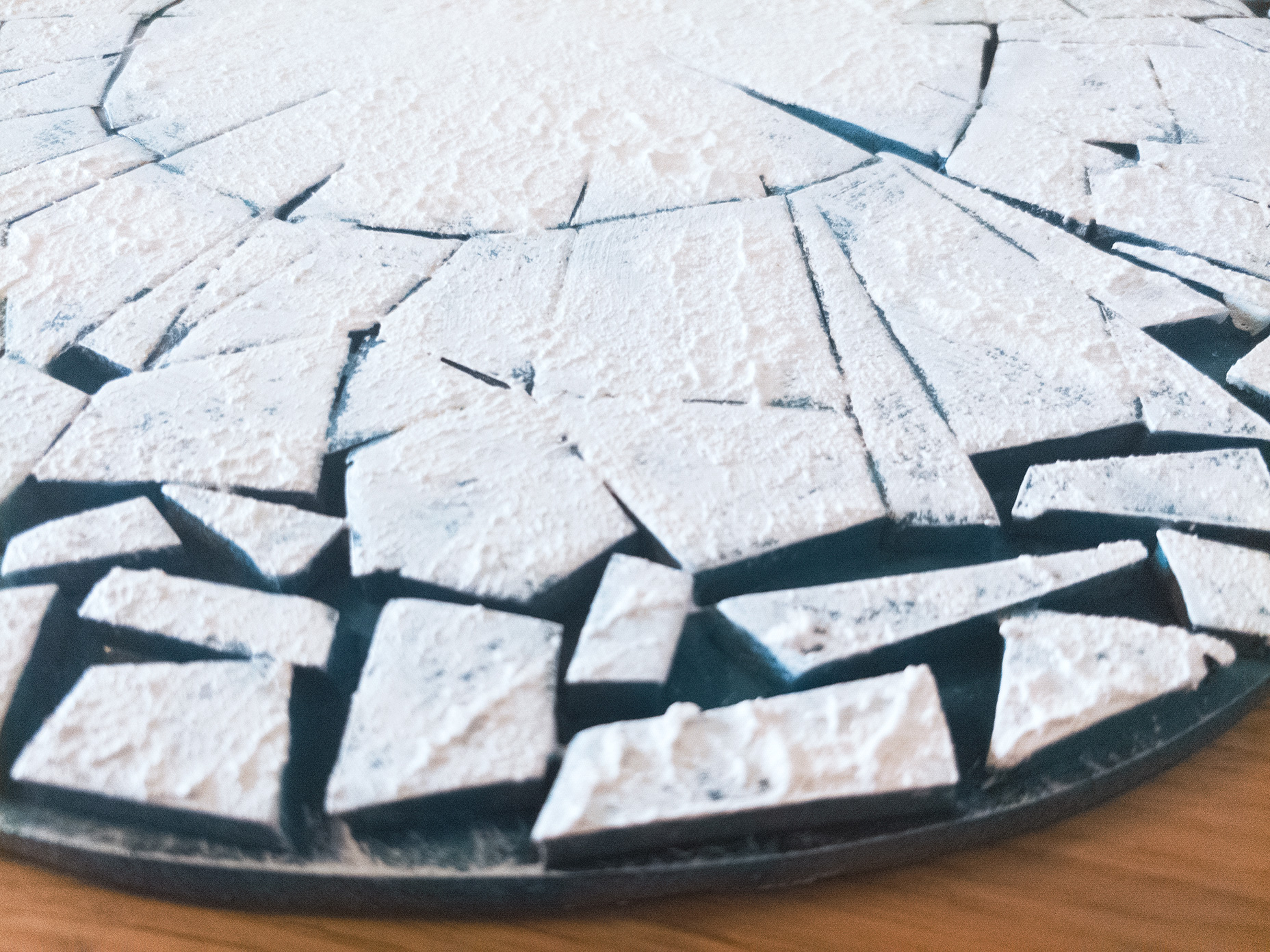 Frozen shapes
Not much to say here. I found some leftover styrofoam, shaped it with a knife then a lighter. And painted same way as the board above.
I think the new element for me here was I made the shapes following now plan or aim to be modular.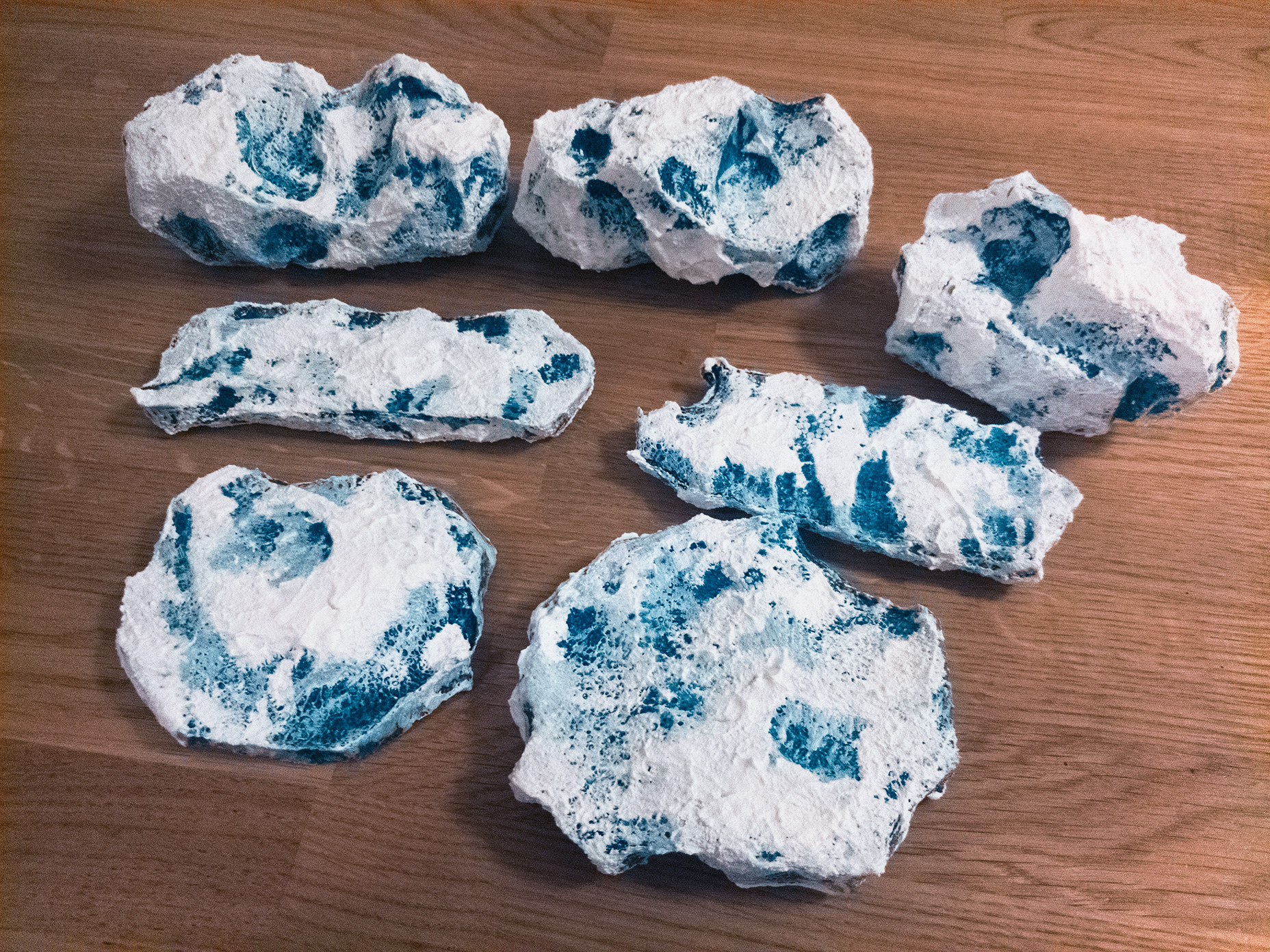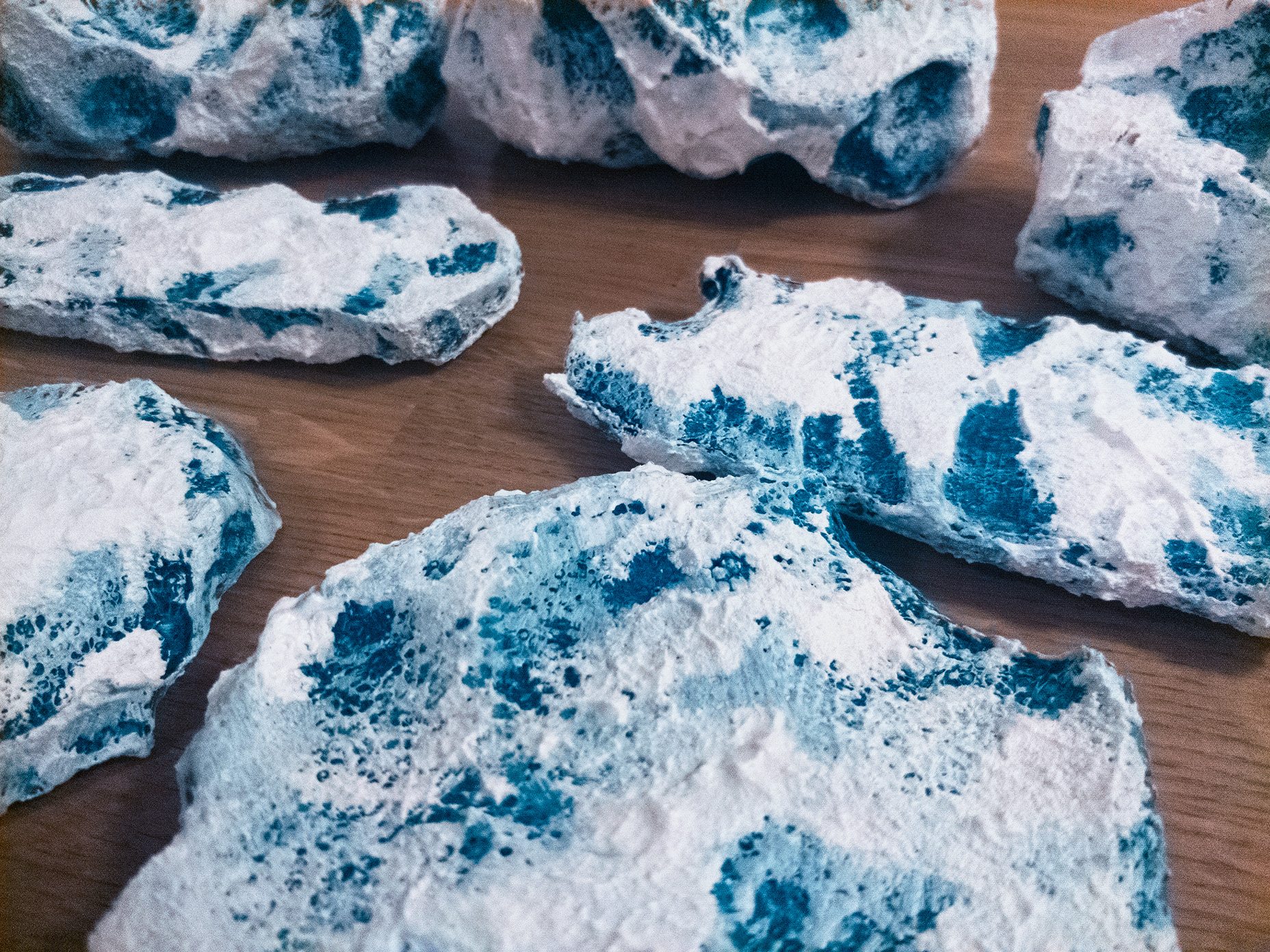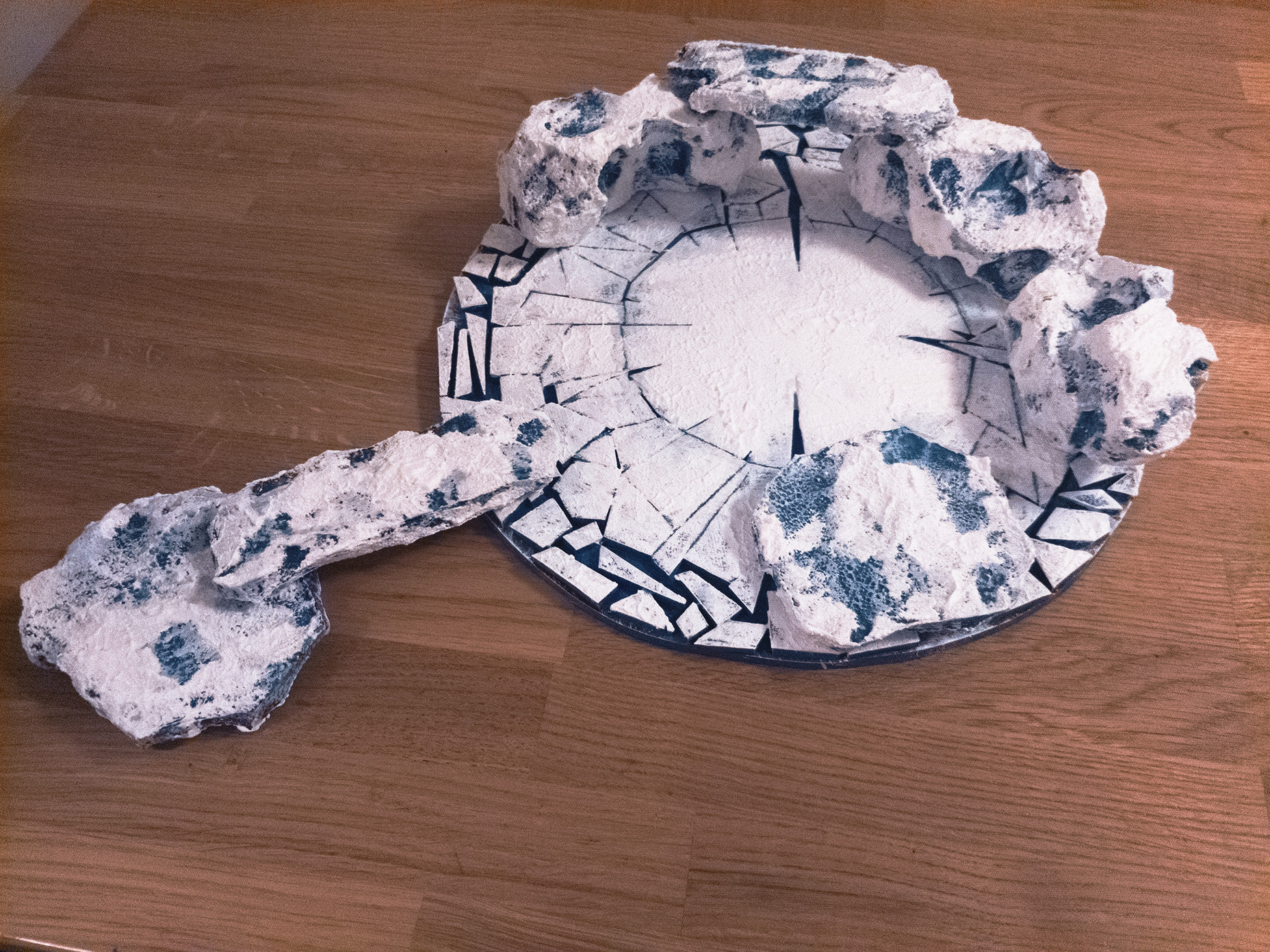 Icy Dungeon Tiles
Inspired by these Dungeon Tiles, I found some cheap coasters in a shop. I bought 12 and 6 of them I want to keep for making traditional dungeon tiles.
For these icy ones, I used the same foamcore board idea as the UDT, but when I painted them, I thought the icy look was much clearer.
I still wanted to add snow, but rather than paint them all over with the snowy paint texture, I decided to add it more sporadically to keep the nice icy effect intact.
Before adding snow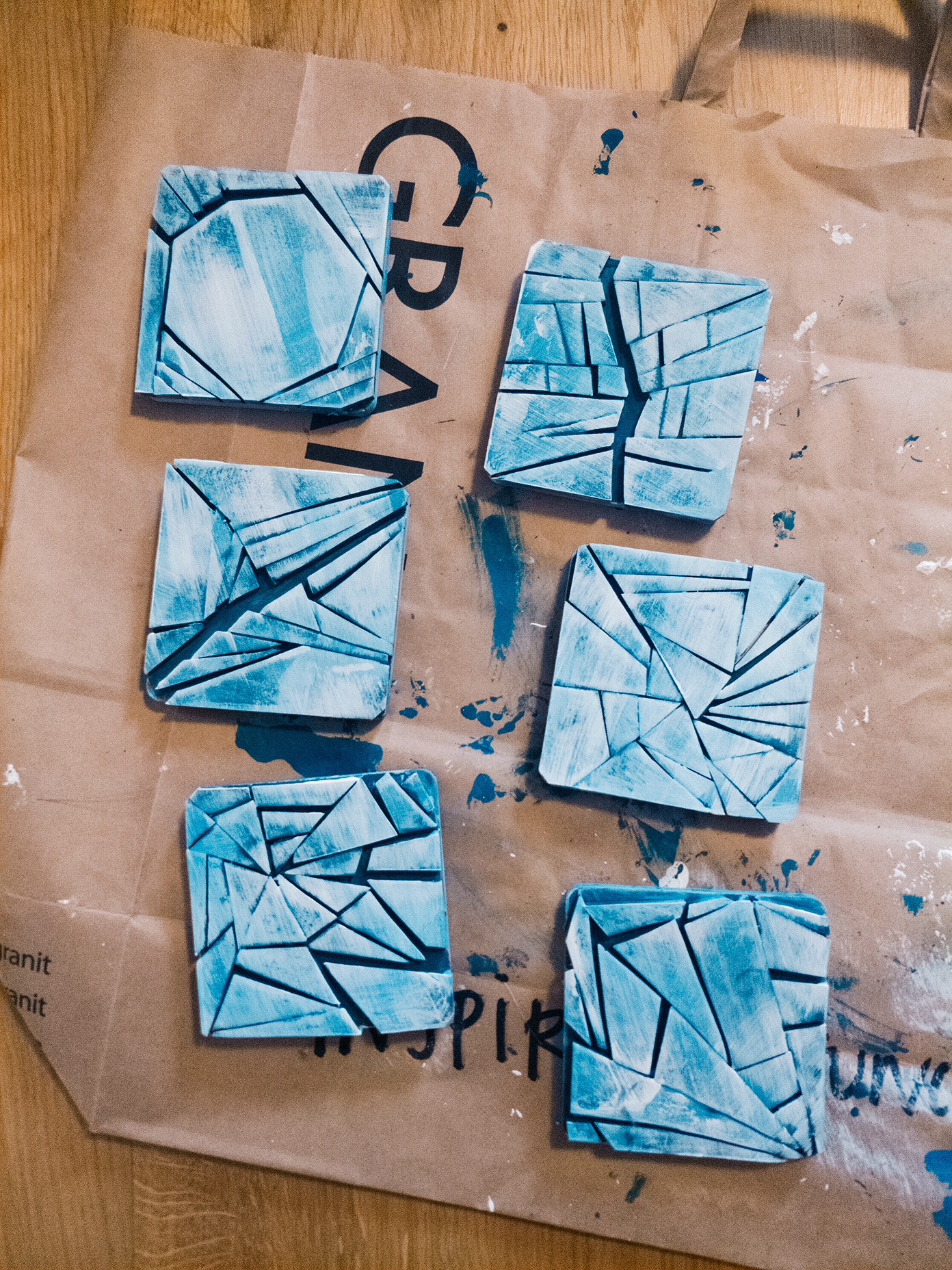 With snow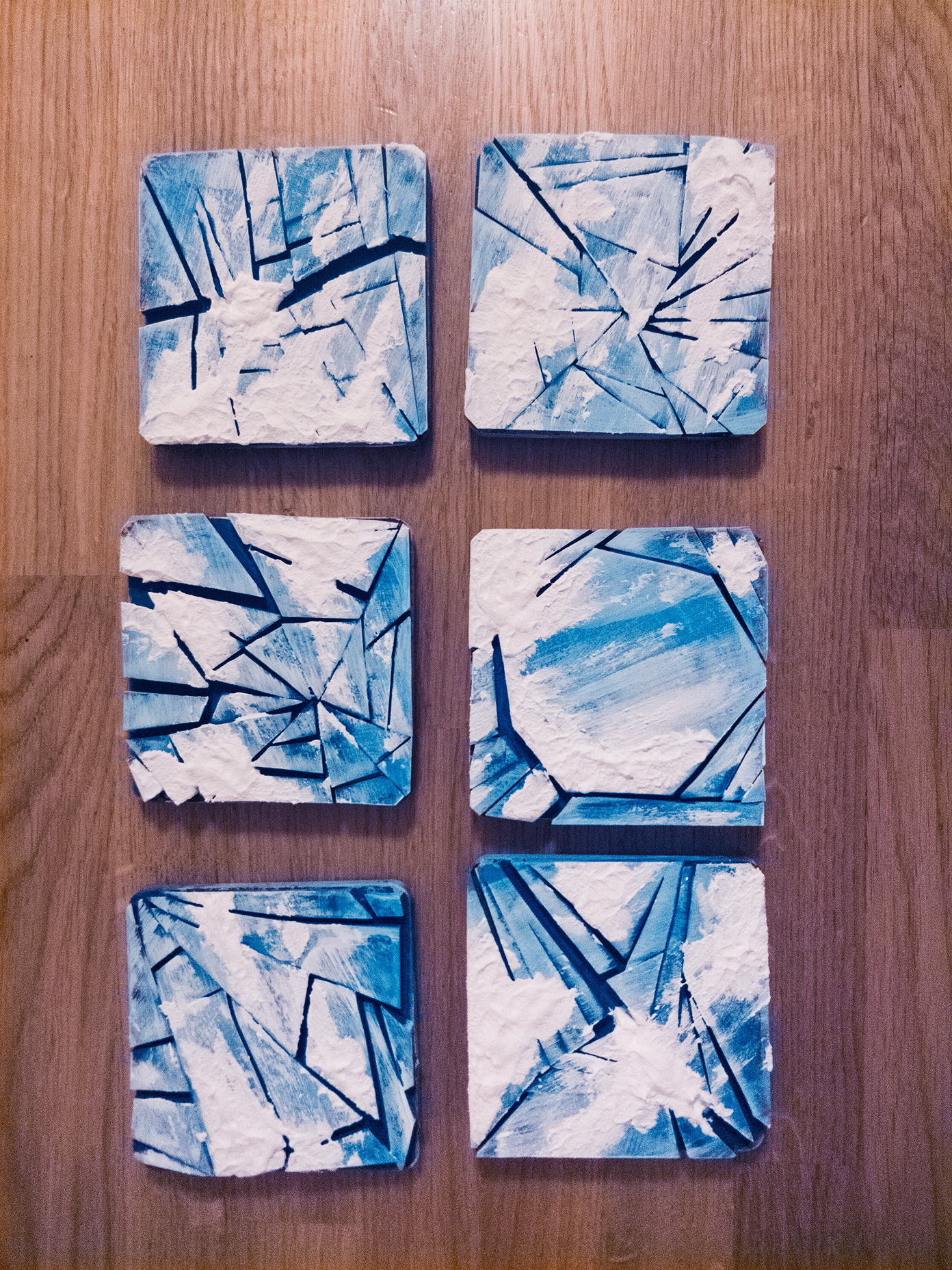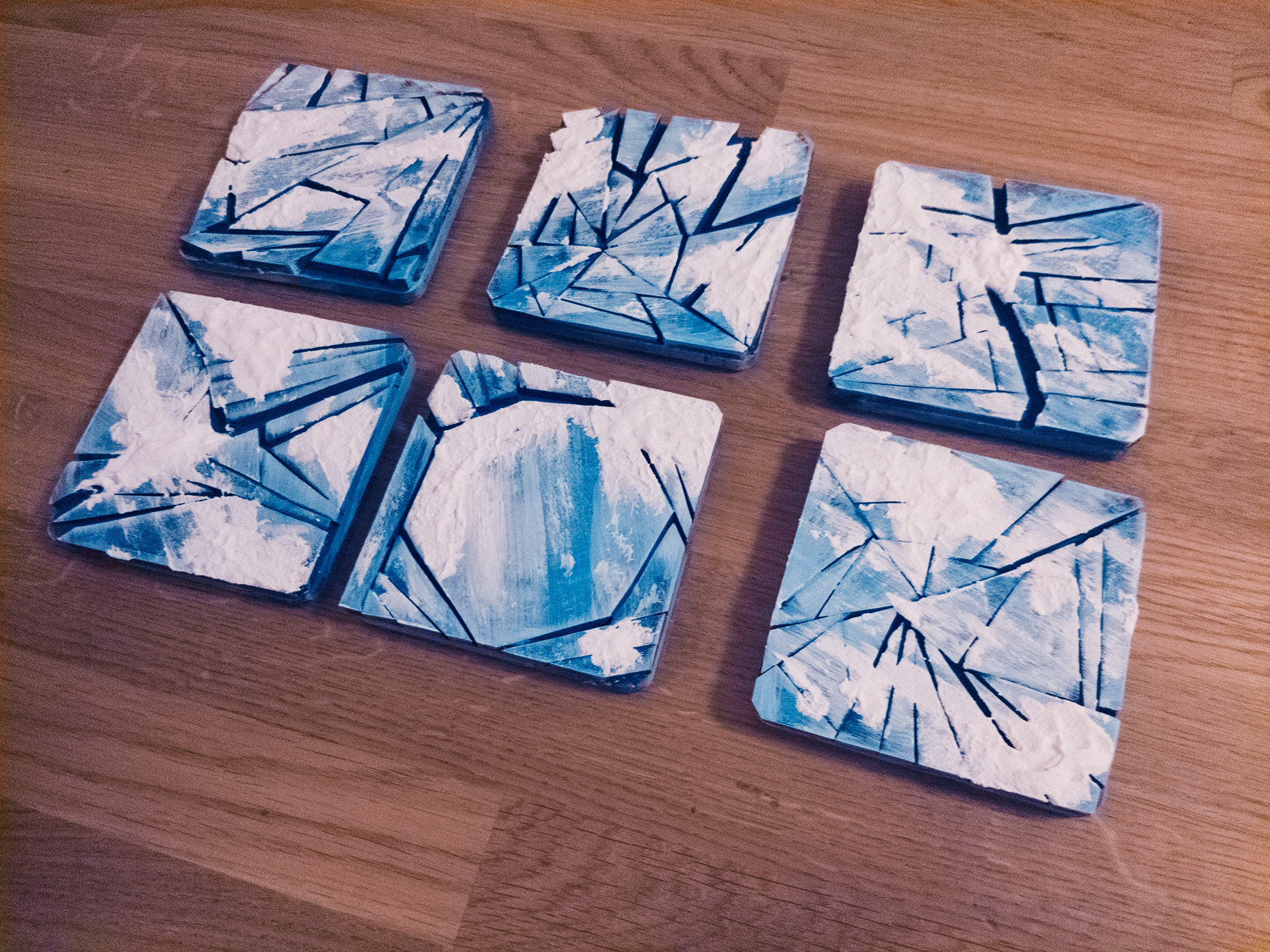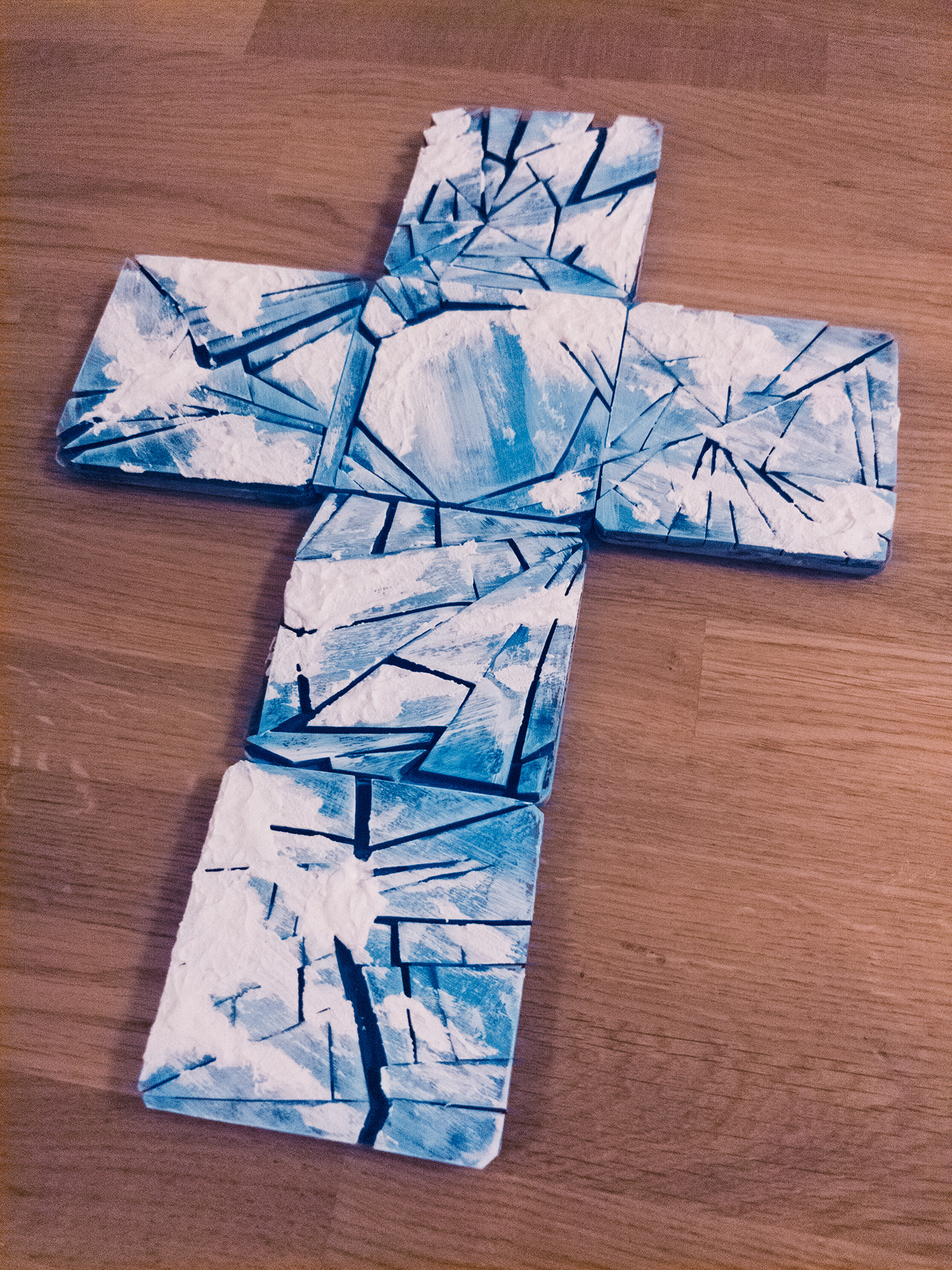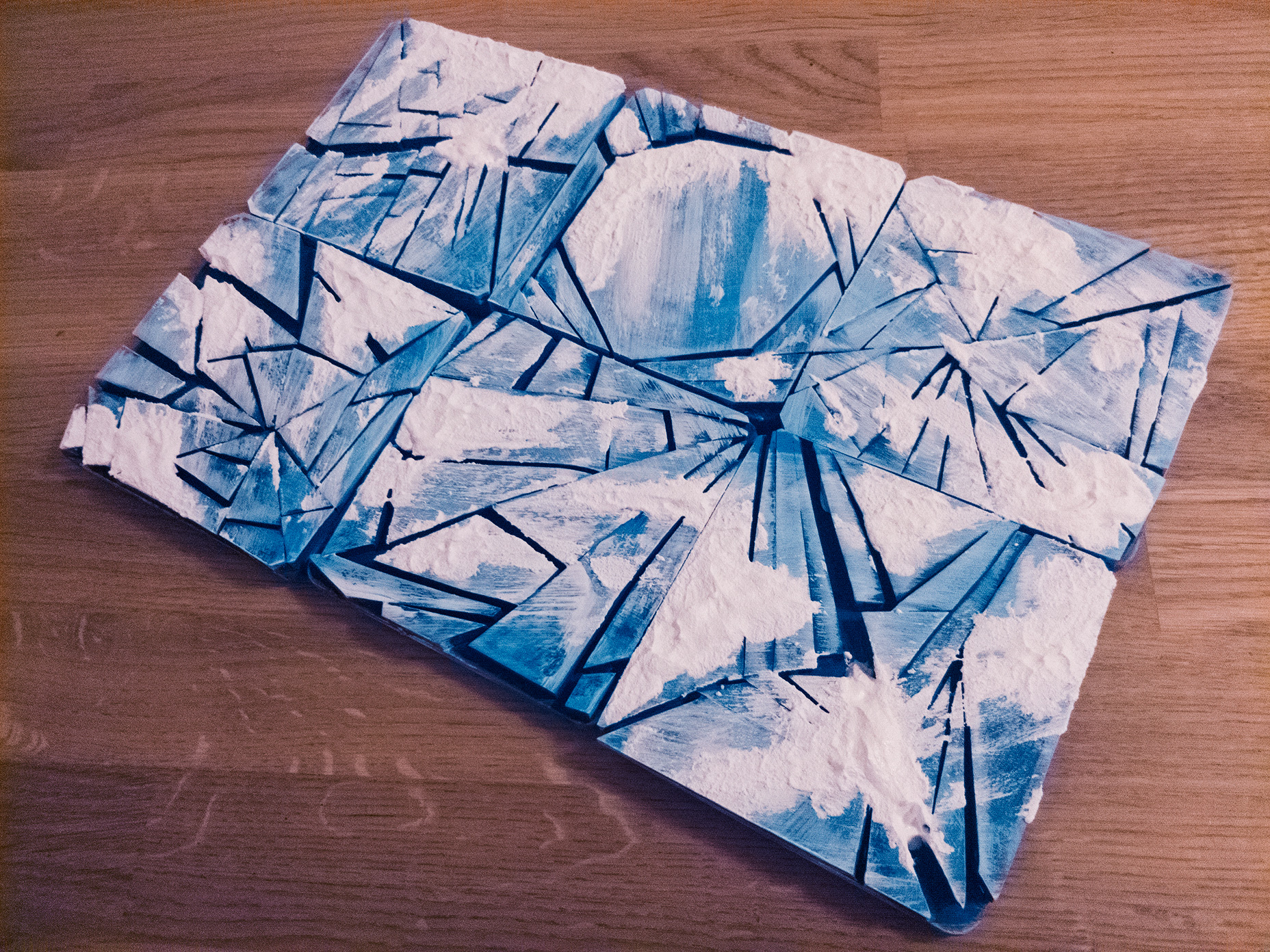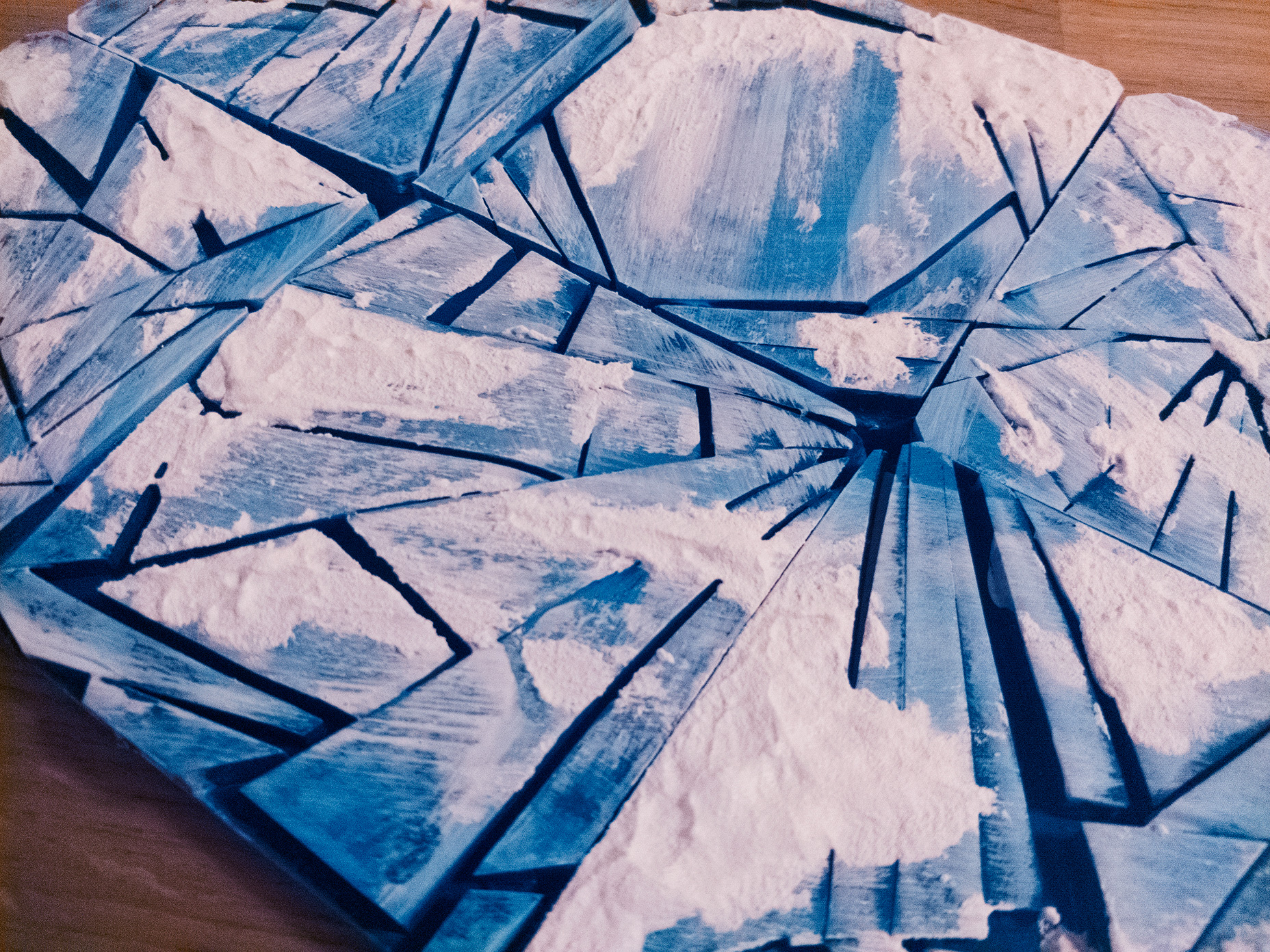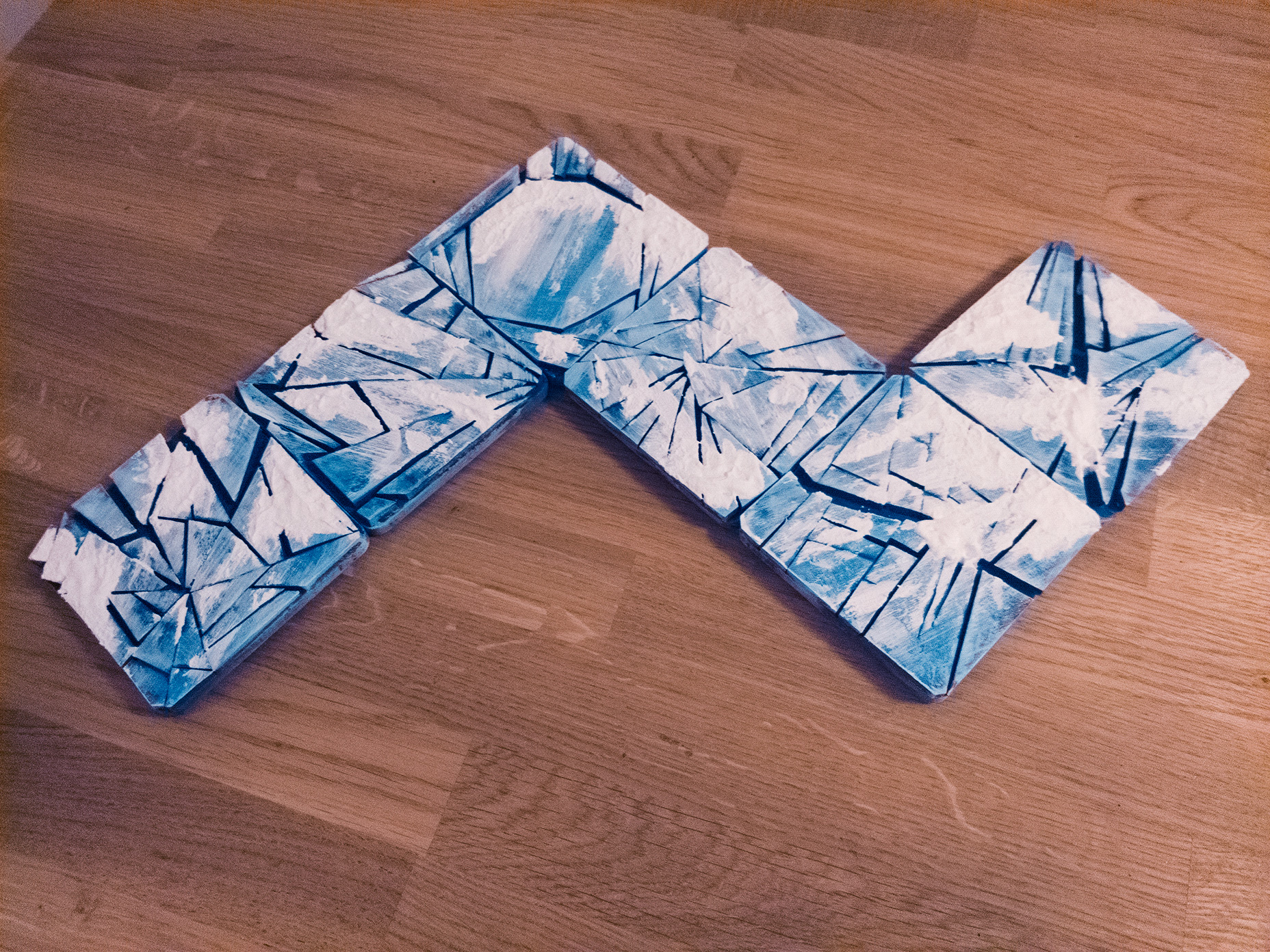 The whole set together